Tours and Safaris to Kunene & Damaraland
Tours and Safaris to Kunene & Damaraland
Kunene and Damaraland is a vast, sprawling region of Namibia with a wealth of desert-adapted fauna and flora, unique geographical features, ancient rock engravings and cultural attractions.
This fascinating north-western corner of Namibia includes parts of the Skeleton Coast and the interior sections of Kaokoveld, Torra, Marienfluss, Twyfelfontein, Damaraland and Palmwag.
Tours and safaris to this desert landscape explore unusual geographical attractions like Burnt Mountain, the Organ Pipes and the Petrified Forest. The area is home to the semi-nomadic Himba people and other ancient tribes who live side by side with desert-adapted elephant, black rhino and a myriad of other wild animals.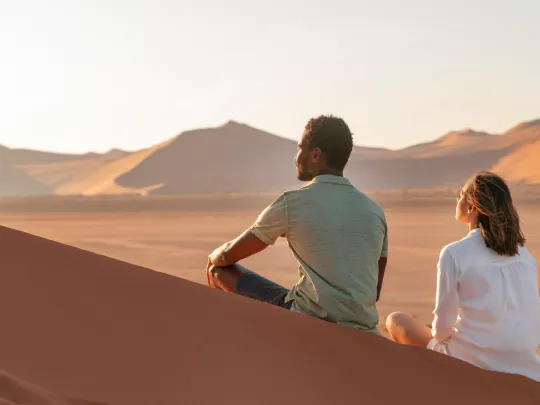 This seven-day luxury fly-in safari explores some of Namibia's most iconic safari destinations – the distinctive ochre dunes of Sossusvlei, the rugged, desolate landscape of Damaraland and the Kaokoveld where you're likely to spot the legendary desert-adapted elephant and Etosha, Namibia's ancient national park. Flying over this vast country, you'll also get an insight into its fascinating detail and incredible landscapes.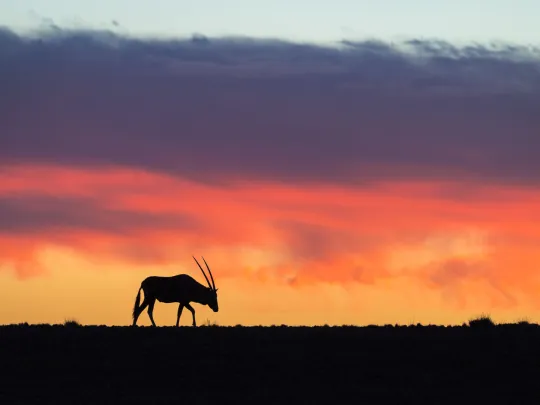 Explore some of Namibia's most iconic destinations in the company of a highly experienced personal guide. Our 10-Day Best of Namibia Safari takes you from the towering red dunes of Sossusvlei and lonely stretches of beach along the Skeleton Coast to the quaint seaside town of Swakopmund and Damaraland with its startling geographical features. We round our trip off with a safari in Etosha National Park with its ancient salt pan in search of Namibia's famous desert-adapted elephants and lions.