Tours and Safaris to Katavi National Park
Tours and Safaris to Katavi National Park
A safari to Tanzania's Katavi National Park offers up diverse habitats, spectacular scenery and brilliant game viewing, especially during the dry season. The park is home to all of Africa's favourites; elephant, lion, zebra, an array of antelope, hippo, giraffe, crocs, spectacular birdlife and more.
Katavi National Park in Tanzania offers uncrowded safaris, due to its remoteness and few camps. Fantastic game viewing, especially during the dry season, is on offer on game drives, guided walks and from the camps themselves. Especially notable is the vast number of hippo that gather in the shrinking pools at the height of the dry season, with resultant spectacular fights. For a wild, authentic African bush experience, fly camping is available.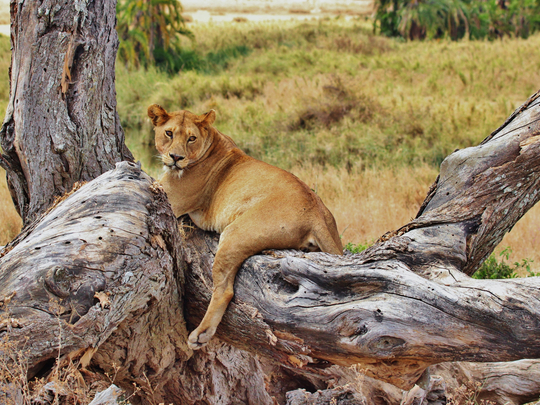 Welcome to untamed Africa! Tanzania's Southern Circuit has all the remoteness you could ask for. It's an uncrowded, unspoilt and unhurried safari experience that you'll be hard-pressed to experience elsewhere. Enjoy the top destinations of Ruaha, Katavi and Selous before rounding the trip off with 5 days at an exclusive tropical island paradise.