Will loadshedding affect my trip to South Africa?
Will loadshedding affect my trip to South Africa?
How does South Africa's electricity shortage affect tourists? What is the impact on daily life, and how will it affect your stay in South Africa? While the electricity crisis is certainly a major headache for South Africa, the good news is that the impact on tourists is minimal. Most lodges and hotels have invested in backup power.
What is loadshedding?
South Africa is struggling to keep the lights on. Years of mismanagement, lack of maintenance and under-investment in new capacity have caused a shortage in electricity supply. To prevent a total grid collapse, South Africa has introduced a system of "loadshedding" which means the power utility switches off power to particular areas on a rotational basis. Loadshedding is usually not random, it is carefully planned and scheduled to reduce the load. But it's a pain for local residents who have to do without electricity for several hours each day.
A tourist on an average two-week trip to South Africa will probably notice loadshedding in minor ways, but it will not ruin your trip. Scheduled power outages are planned and can be tracked with an app on your phone. As usual, South Africans with their "make a plan" attitude have adapted very quickly to this challenge.
Backup Power
Most hotels, restaurants, shops and safari lodges have sufficient backup power in place to avoid major disruptions during loadshedding. Many big hotels in cities like Cape Town have large generators which kick in as soon as the power goes off. This ensures that guests will still have working plugs, lights, WiFi signals, and hot water. But in some cases, the air-conditioning may not work during loadshedding. Another potential downside is the noise of the generator at night if your room happens to be near it.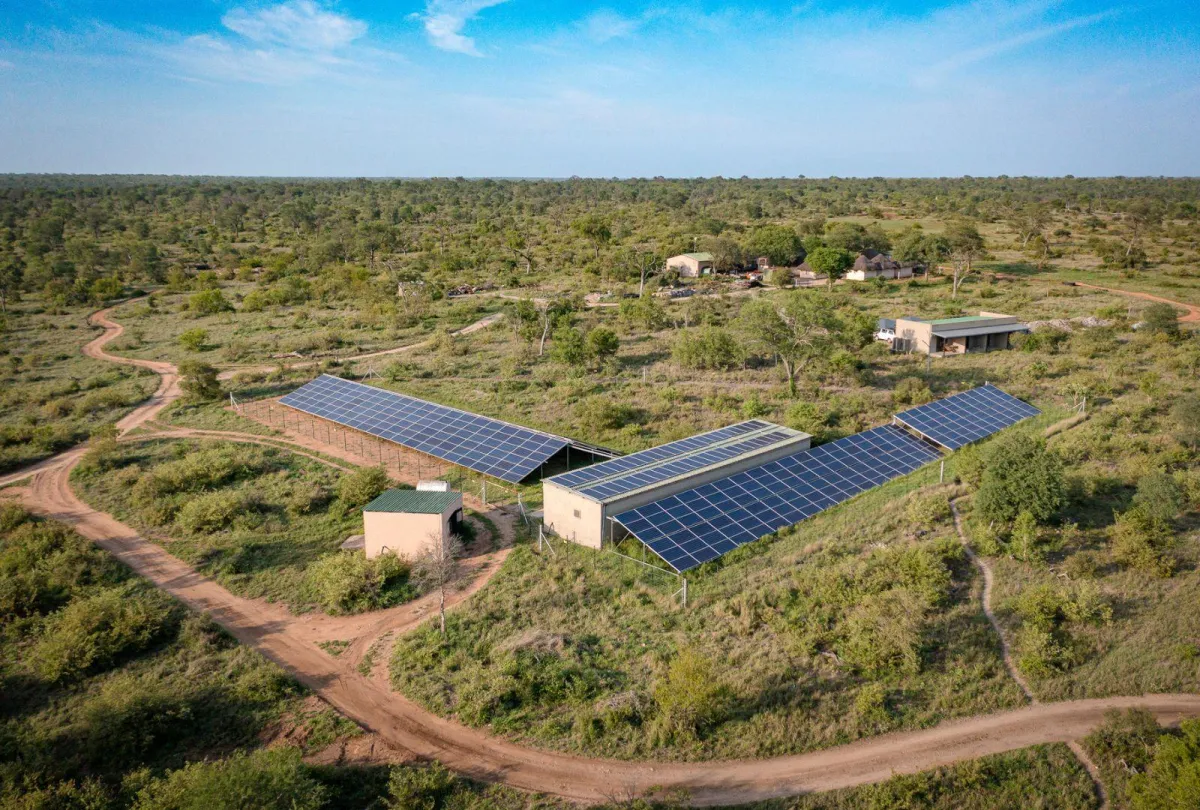 Game lodges and safari camps are among the best-prepared businesses. Many have been built with solar power from the start, due to their remote location. And solar has become the go-to solution in sunny South Africa. Almost all lodges have backup solar power in place. In some cases where generators are used, to avoid noise complaints they won't run the generator at night if the power goes off during the night. But overall, most guests are not even aware of loadshedding.

What can a tourist do to be prepared?
The obvious thing we now do whenever we travel somewhere is take a handy LED flashlight (called a torch here in South Africa) with spare batteries, to keep with you at all times, and next to your bed at night. It's also useful to bring a powerbank so you can charge your phone, not only during loadshedding but during long hours on the road or in the plane. Always have some cash available in case a credit card machine does not work during loadshedding (although this is seldom a problem as most shops and restaurants have backup power). ATMs may also not work during loadshedding. While driving, treat a non-working traffic light (we call traffic lights robots in South Africa) as a 4-way stop. First at the line has the right of way.
The biggest inconvenience is usually experienced at small guesthouses and B&Bs that have not invested in solar power or a backup generator. At one small guesthouse I visited in 2022, I didn't realise they had no backup power. I was standing in the shower one evening, covered in soap and shampoo, when suddenly the lights went out and the water stopped abruptly. It turned out their water pump also ran on electricity, so during loadshedding there was no light and no water. I had to feel my way through the darkness to find a towel and dry off the soap and shampoo. Afterwards, the owner told me he simply didn't have the money to invest in backup power. Needless to say, we avoid sending international guests to this guesthouse.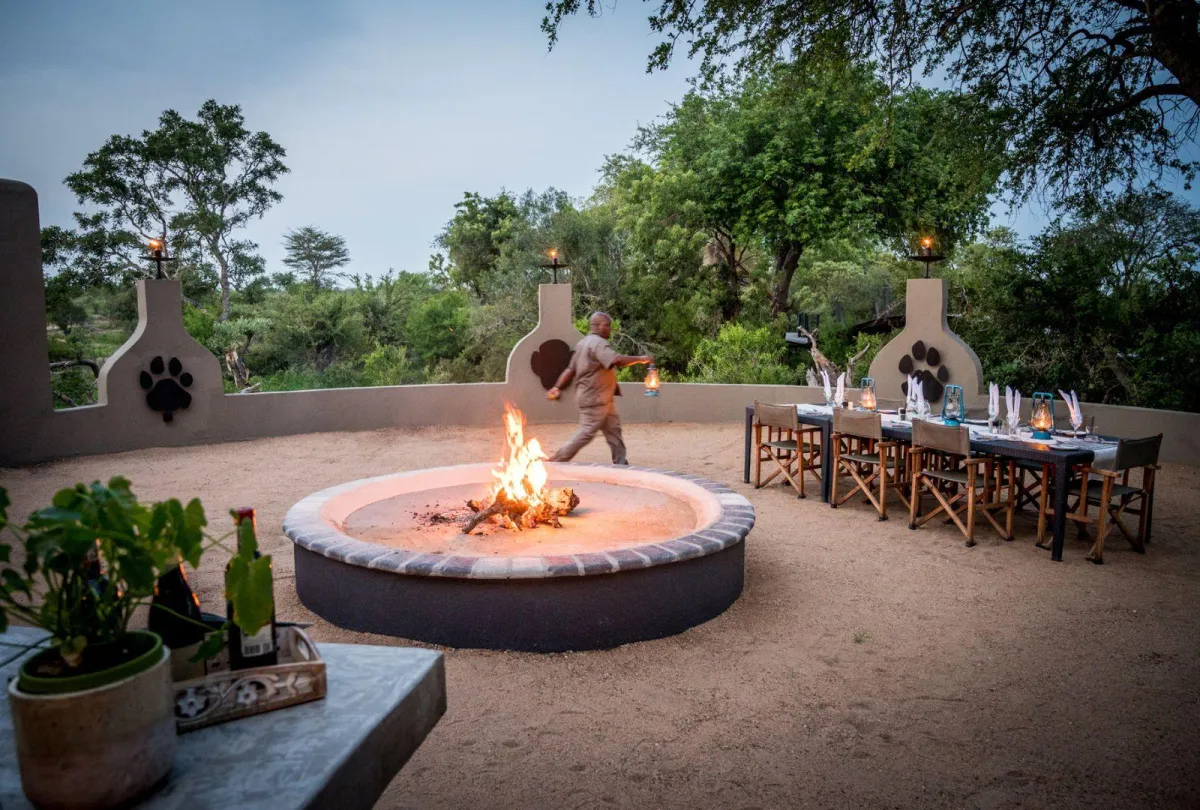 Incidentally, this is why we travel a lot. We always visit the destinations we recommend. The risk of this kind of inconvenience is much higher when you book a small guesthouse or Airbnb via an online booking platform. Even if the reviews look good, a cheap deal can quickly turn into a major disappointment. Booking through a reputable, knowledgeable tour operator will help ensure that you only stay at hand-picked lodges and hotels where we know you can expect great quality and service, even during loadshedding.
The impact of loadshedding on tourists is minimal. Table Mountain's famous cableway stays open, as they have backup power. Almost all shops and restaurants in South Africa remain open during loadshedding and run generators. Airports, data centres, fuel stations, hospitals and other critical infrastructure all have backup power in place. Where the government fails, the private sector steps in and life goes on. "Make a plan" is part of the South African psyche. That's part of the beauty of South Africa.
If you're reading this from elsewhere in the world, please let us know in the comments where you're from and whether you've ever had to deal with extended power outages.
You may also want to look at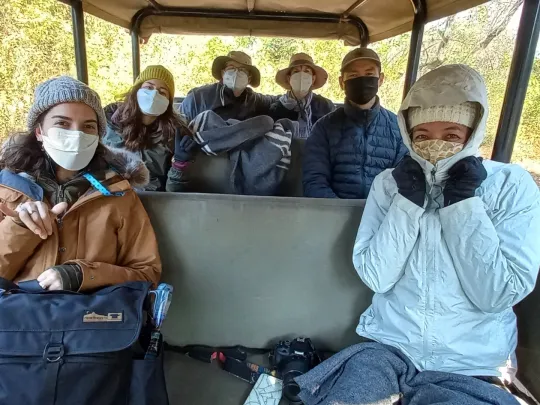 Wild Wings Safaris currently features on SafariBookings' Top Rated Safari Tour Operators in South Africa list! A huge thank you to our safari guests who give such wonderful feedback about their safari experience. Of 3,734 safari tour operators listed on SafariBookings and based on 66,918 user reviews, we are super proud of our 6th place ranking.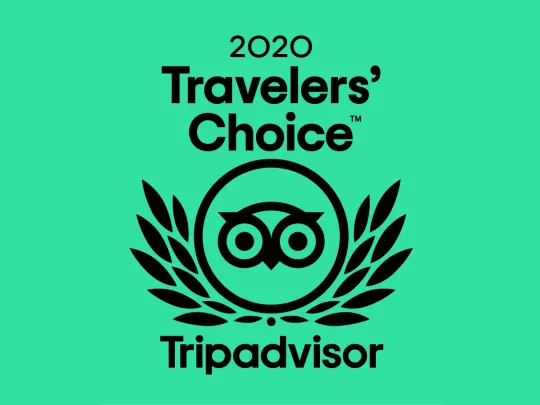 Wild Wings Safaris has won a TripAdvisor Certificate of Excellence every year since these awards were started. We have won the Hall of Fame Award twice, and we are proud to have once again received recognition from the TripAdvisor community.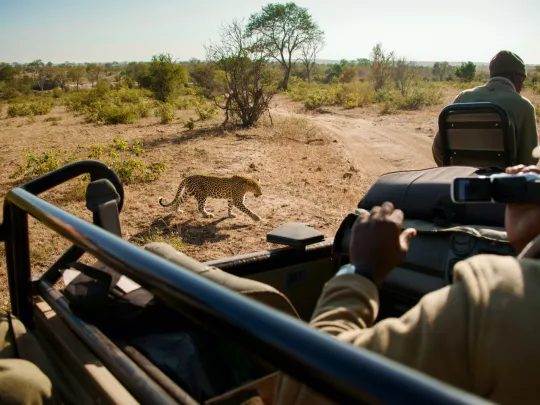 Wanting to go on safari but not sure how far your foreign currency will stretch? Then good news for you: South Africa has to be one of the most affordable safari destinations in Africa.
About the author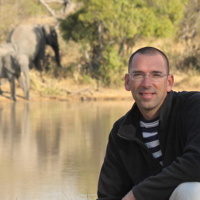 Onne
Onne Vegter is the managing director of Wild Wings Safaris. He has a deep love for Africa's people, wildlife and natural heritage. Onne has travelled to most of Africa's top safari destinations and his writing is based on years of personal experience in the safari industry. Follow him on Twitter at @OnneVegter.