Up in the Air
Up in the Air
A hot air balloon can be noisy when the burners are blasting, but once they are off it has to be the most tranquil, beautiful safari experience you're ever likely to enjoy - with 360º views of the breathtaking scenery and wild life passing silently beneath you ..
There were a few yelps and some nervous laughter but, fortunately, there was no damage to the balloon - or its contents. And we all felt safe and reassured by our experienced pilot.

Are you ready to try? Contact us and we'll gladly tell you more about some of the best destinations where you can enjoy this amazing overhead safari.
About the author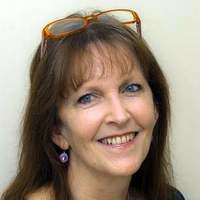 Alison
A 'word smith' or copywriter with over 25 years experience, love travelling, wildlife and conservation; fascinated by alternative energy, alternative building and alternative health. Consummate reader and traveller, both internationally and southern Africa. Have two remarkable daughters that continue to amaze and teach me daily. Consider myself privileged to live on the best continent on the planet.