Tanzania's Secret Safari Destination - The Southern Circuit
Tanzania's Secret Safari Destination - The Southern Circuit
When it comes to top-notch safari destinations, Tanzania ticks all the right boxes. From the wildlife spectacle of millions of wildebeest and zebra sweeping across the plains of the Serengeti during the annual migration to the staggering concentration of game in the Ngorongoro Crater, it is easy to see why Tanzania is such a popular choice for safari first-timers.

But where do safari veterans go when they want to avoid the crowds pouring into the game reserves and national parks of Tanzania's Northern Circuit, which is the main destination for most safari visitors to Tanzania?
They head south! To the beautiful, sprawling, untouched parks that make up Tanzania's Southern Safari Circuit.
Game viewing on the Southern Circuit is perhaps not as action-packed as the daily wildlife drama that plays out on the Serengeti, but it is still equally rewarding. And, because the region is not as well known as the famous Serengeti, Lake Manyara, Tarangire National Park or the Ngorongoro Conservation Area, the parks and reserves that form part of the Southern Circuit are far less crowded, making for more authentic and intimate game drives, bush walks and boating safaris.
Ruaha National Park
Ruaha National Park is the prime game viewing destination on Tanzania's Southern Circuit. It is a classic safari destination with a number of different camp options. Safari-goers can easily spend a week here, visiting two different camps in two different areas of the park for a superb safari experience. Combine a week on safari in Ruaha with a few days on the island of Zanzibar, and you have the perfect bush and beach escape.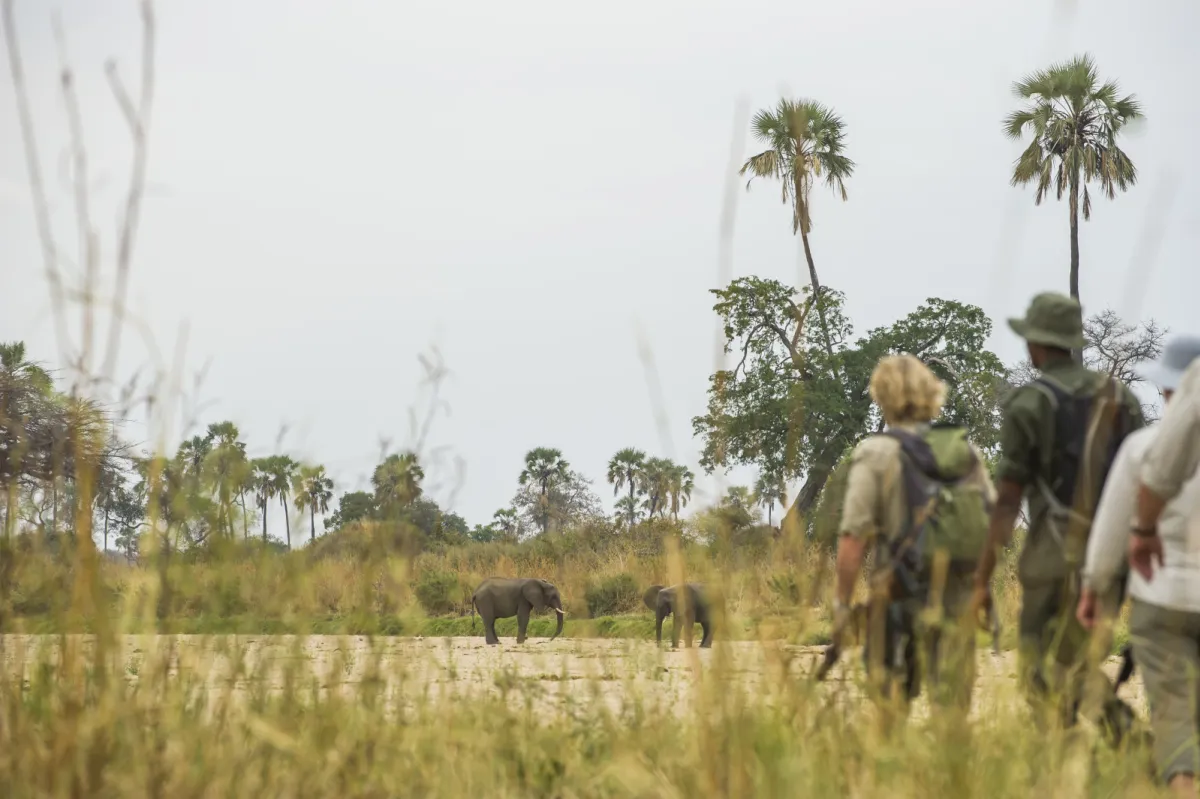 While Ruaha National Park is not as well-known as the Serengeti, it is growing in popularity as word of the park's pristine wilderness spreads. Situated in the heart of Tanzania, Ruaha is one of the largest national parks in Africa. Its striking landscape, which varies from open savanna and baobab groves to rolling hills and dramatic gorges, provides refuge to an astonishing variety of wildlife.
What sets Ruaha apart from other East African safari destinations is the combination of different species that can be found here. It is one of the few places you are likely to encounter greater and lesser kudu sharing the same habitat. Due to its size and location, the park spans two ecosystems — the miombo woodlands most commonly associated with south-central Africa and the savanna grasslands that characterize large parts of northern Tanzania — making Ruaha one of the only places in East Africa where you will get to see both Southern African and East African game in one national park.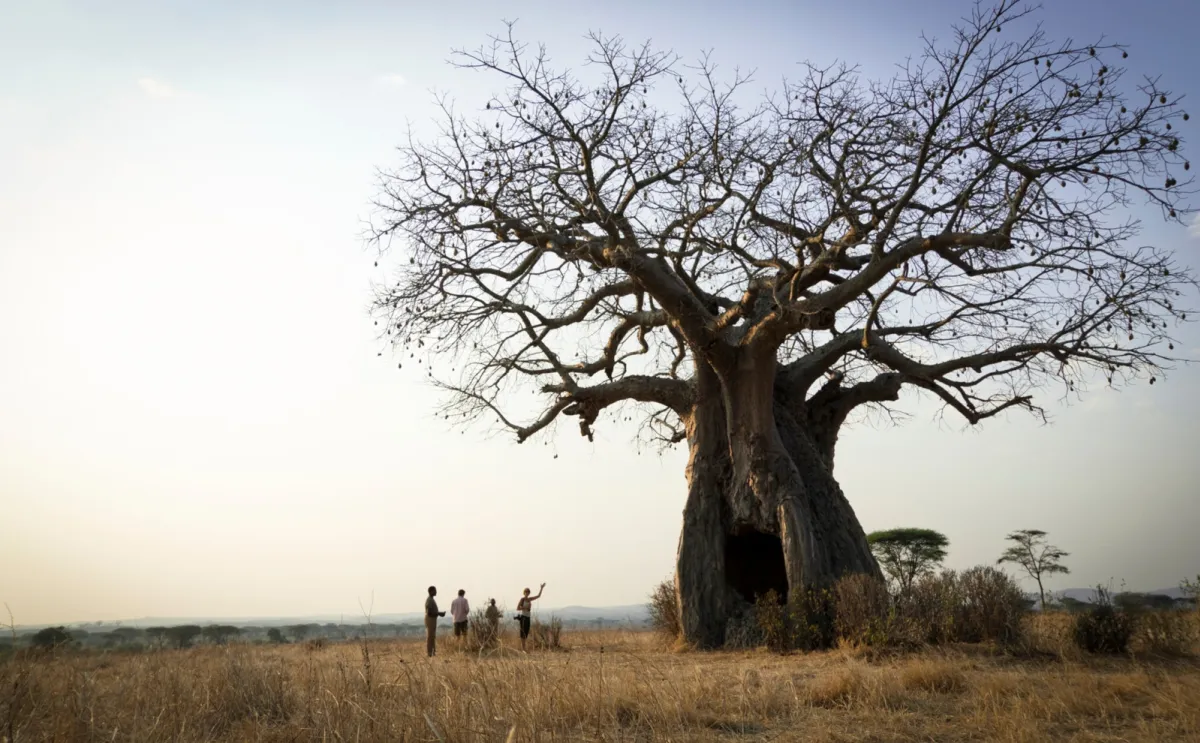 Waterbuck, Cape buffalo, bushbuck, Lichtenstein's hartebeest, impala, sable and roan antelope, Grant's gazelle, zebra, giraffe and over 400 different bird species are found in large numbers throughout Ruaha along with the largest population of elephants in any of Tanzania's national parks. With such prolific wildlife, predator sightings are almost certainly guaranteed. Ruaha has healthy populations of lions, cheetahs, leopards, hyenas, and African wild dogs.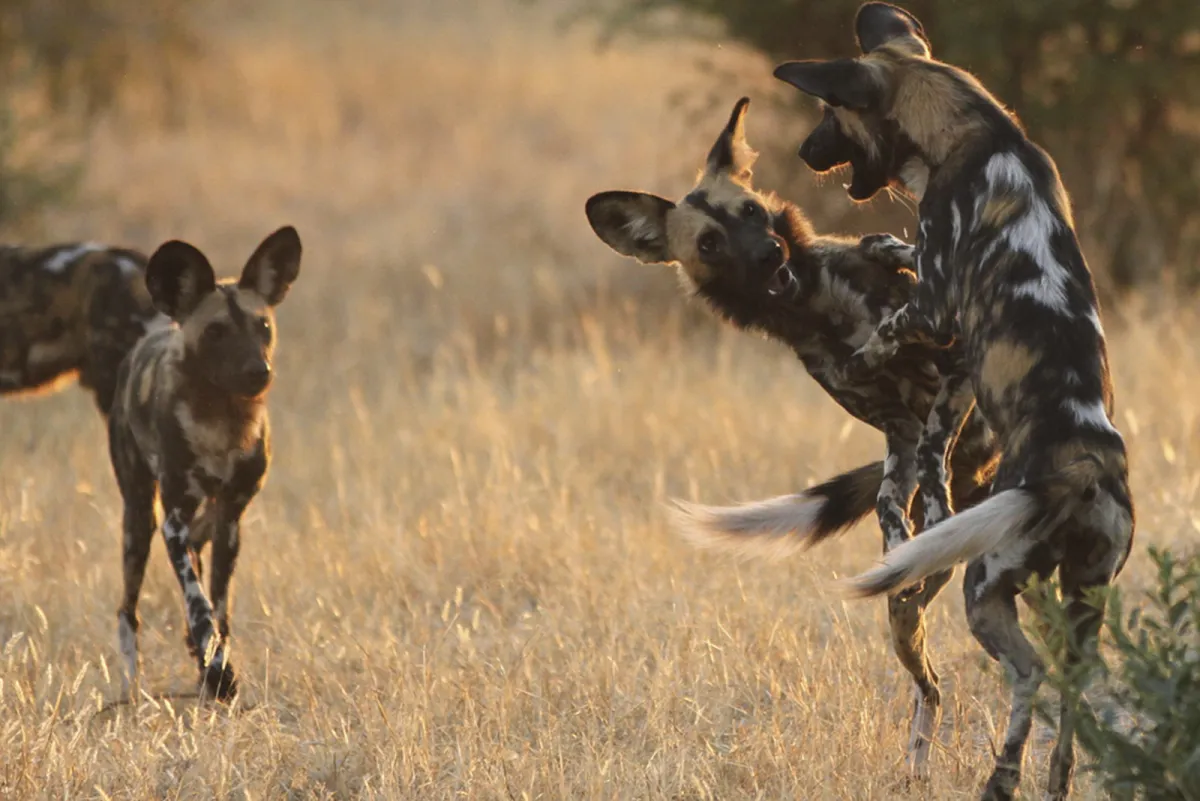 But, it is perhaps the park's two most dominant features, the Great Ruaha River and its hot and dry climate from June to October, that make game viewing in Ruaha such a rewarding experience. During the dry season, large numbers of animals follow several dried-up 'sand' river corridors in search of water, making it easier to predict their movements and turning waterholes and tributaries into feeding grounds for predators.
If you haven't visited Ruaha yet, add it to your bucket list for your next African safari.
Selous Game Reserve
Spanning an area approximately three times the size of the Serengeti, Selous Game Reserve is recognized as a UNESCO World Heritage Site for its extraordinary biodiversity and untamed wilderness. Safari-goers who want to escape Tanzania's tourism hotspots and experience East Africa's wildlife from a different perspective head to northern Selous where they can scan the banks of the Rufiji River for elephants, hippos and other wildlife on a boating safari or explore the smaller wonders of nature on foot.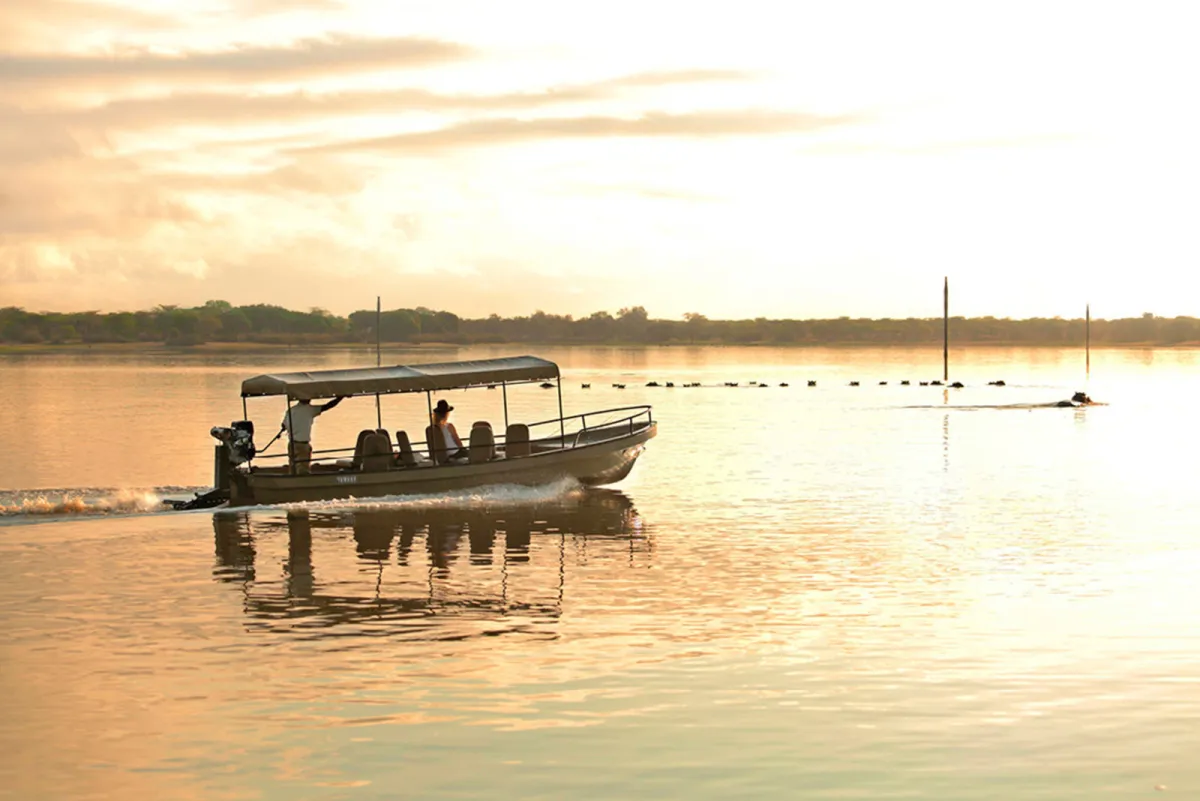 As the palm-lined Rufiji River coils its way through Selous towards the Indian Ocean, it creates a labyrinth of interlocking lakes, waterways and swamps, which gives rise to one of East Africa's most diverse ecosystems. While buffalo and wildebeest number in the hundreds of thousands and hippo, zebra and impala in the tens of thousands, one must remember that Selous Game Reserve covers 45,000km² of wilderness, which means a stay of two or three days will not allow you to see everything. You will only get to see a small fraction of this beautiful wilderness. If, however, this is not your first time in Tanzania and you want to explore a side of East Africa that is remote, rugged and untouched, Selous is well worth a visit.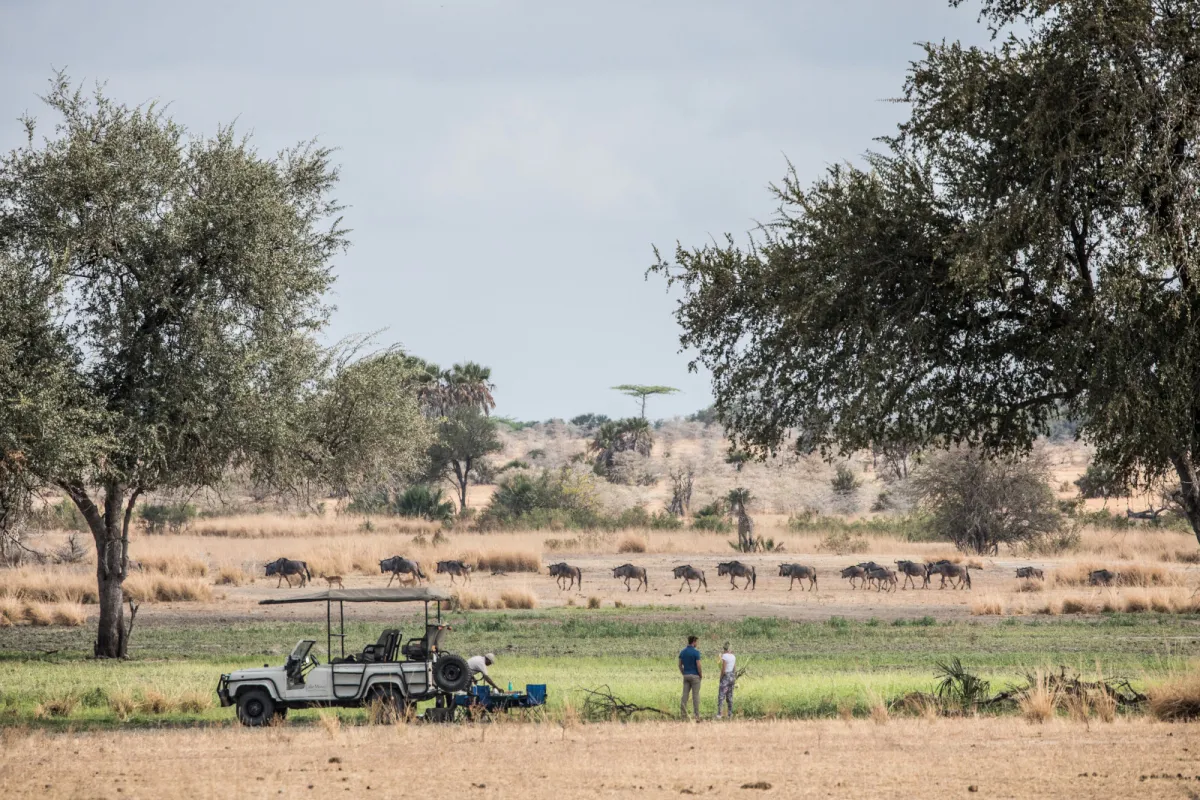 Although elephant numbers in Selous are lower than in other game-viewing areas in Tanzania, your chances of spotting them still remain high. The reserve is home to sizeable herds of wildebeest, eland, bushbuck, waterbuck, greater kudu, giraffe and Lichtenstein's hartebeest.
Lion, crocodile, hippo and spotted hyena are present in prolific numbers. And, because of Selous' sheer scale and remote location, the critically endangered African wild dog is thriving in number. Leopard and the rare sable and puku antelope are also found throughout the game reserve but are less easy to find due to their elusive natures and the sheer size of Selous.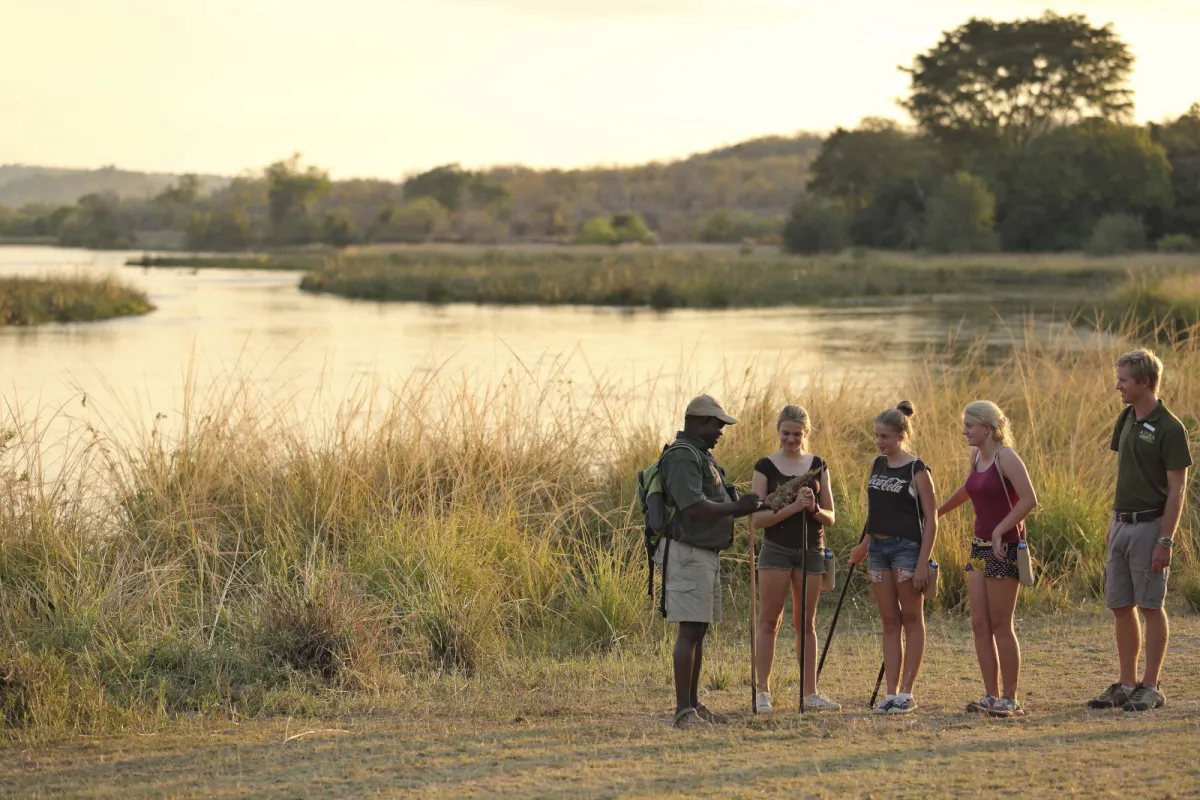 Selous Game Reserve's complex web of waterways, lakes and marshlands is a magnet for waterbirds and birds of prey. On a boating safari, it is not unusual to spot pelicans, giant kingfishers, yellow-billed storks, African skimmers and large colonies of carmine and white-fronted bee-eaters.
Whether high-end luxury or classic safari tents, lodges and bushcamps in Selous are mostly small and intimate, and the best time to visit is from June to November during the dry season when the wildlife gathers in ever-growing numbers at water sources.
Mikumi National Park
A short flight to the west of Dar Es Salaam, or a good six-hour drive on good quality roads, will bring you to Mikumi National Park. Mikumi is a small reserve to the north of Selous with which it shares an unfenced border.
While the southern safari circuit is usually done on a fly-in basis, Mikumi is ideally situated as a halfway stop for those who wish to travel from Dar to Ruaha by road.
Mikumi offers safari-goers every chance to spot giraffes, zebras, wildebeests, elephants, buffalos, warthogs, elands and impalas on its open savannas. The odds of spotting lion, or even leopard and African wild dog, on the sprawling Mkata flood plains are also promising. Visitors staying inside Mikumi National Park can also take a day trip to go hiking in the thickly forested mountains of Udzungwa.
Udzungwa Mountains National Park
Although Udzungwa Mountains National Park is not a classic game-viewing destination in the conventional sense, it is a magical place full of hidden primaeval treasures. 400 species of birds call the towering, forest-shrouded mountains of Udzungwa home, four of which are endemic, including the forest partridge, which was discovered as late as 1991.

Udzungwa forms part of the ancient Eastern Arc Mountains, which rise from the flat coastal scrublands of eastern Tanzania and stretch all the way north into Kenya. Situated approximately 65km southwest of Mikumi, Udzungwa Mountains National Park is popular amongst hikers. There is a good network of forest trails over streams, past waterfalls and through lush valleys, which range from half-day walking routes to trails that take as long as three days to hike.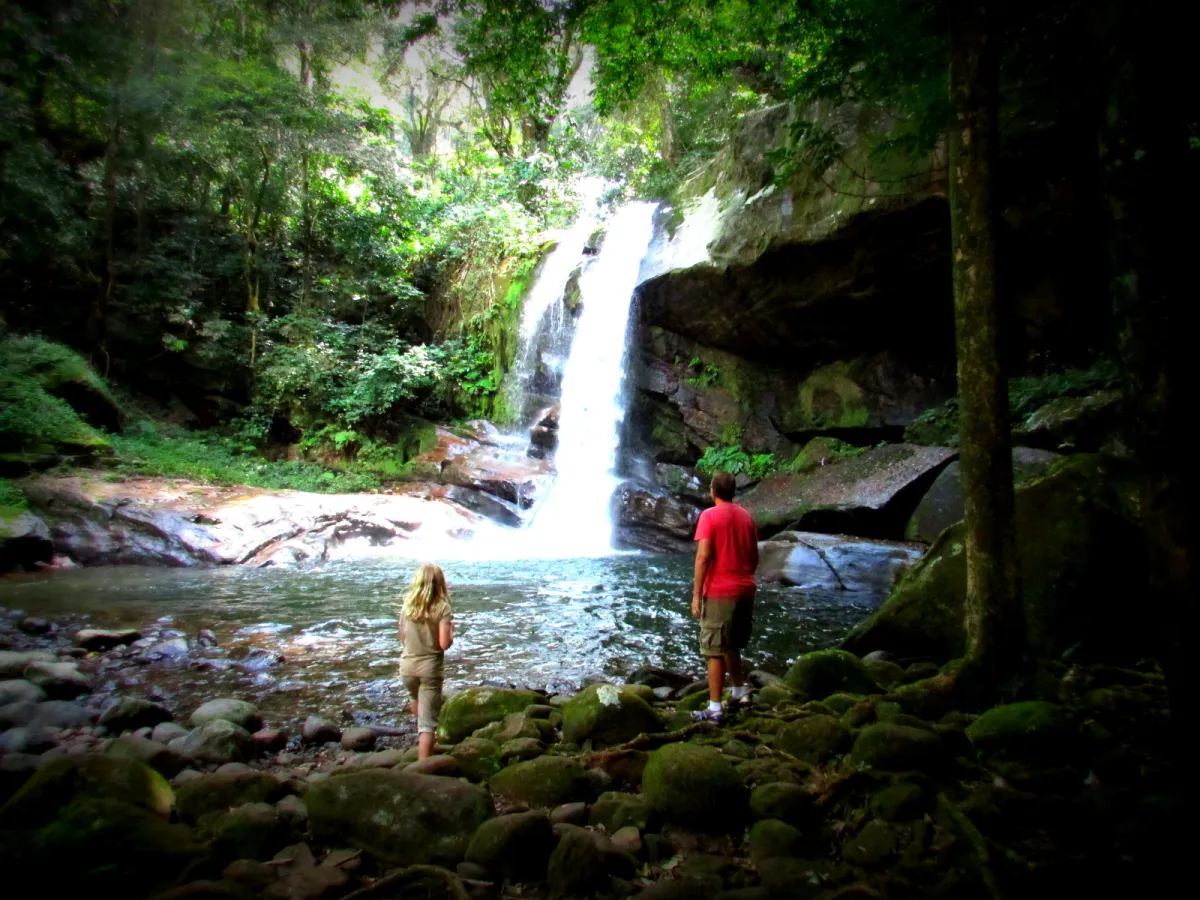 Udzungwa Mountains National Park has more to offer than just prolific birdlife and winding trails that take hikers up mountain peaks to plateaus with panoramic views. Look up and you will see that a number of primate species have found sanctuary in Udzungwa's closed-canopy treetops. At least two of the primate species widely distributed throughout the forest are found nowhere else –namely, the Iringa red colobus and the Sanje crested mangabey, which was unknown to biologists until 1979.

Katavi National Park
Katavi National Park in southwest Tanzania is another secret safari destination very few people know about. The park's remote location, which is best accessed by light aircraft from Arusha or Dar Es Salaam, keeps the crowds at bay and makes Katavi one of the best places in East Africa to enjoy a truly spectacular and remote safari adventure. With only three permanent camps permitted to operate at Katavi, visitor numbers are extremely low, so you will be forgiven if it feels like the rugged landscape belongs to you alone.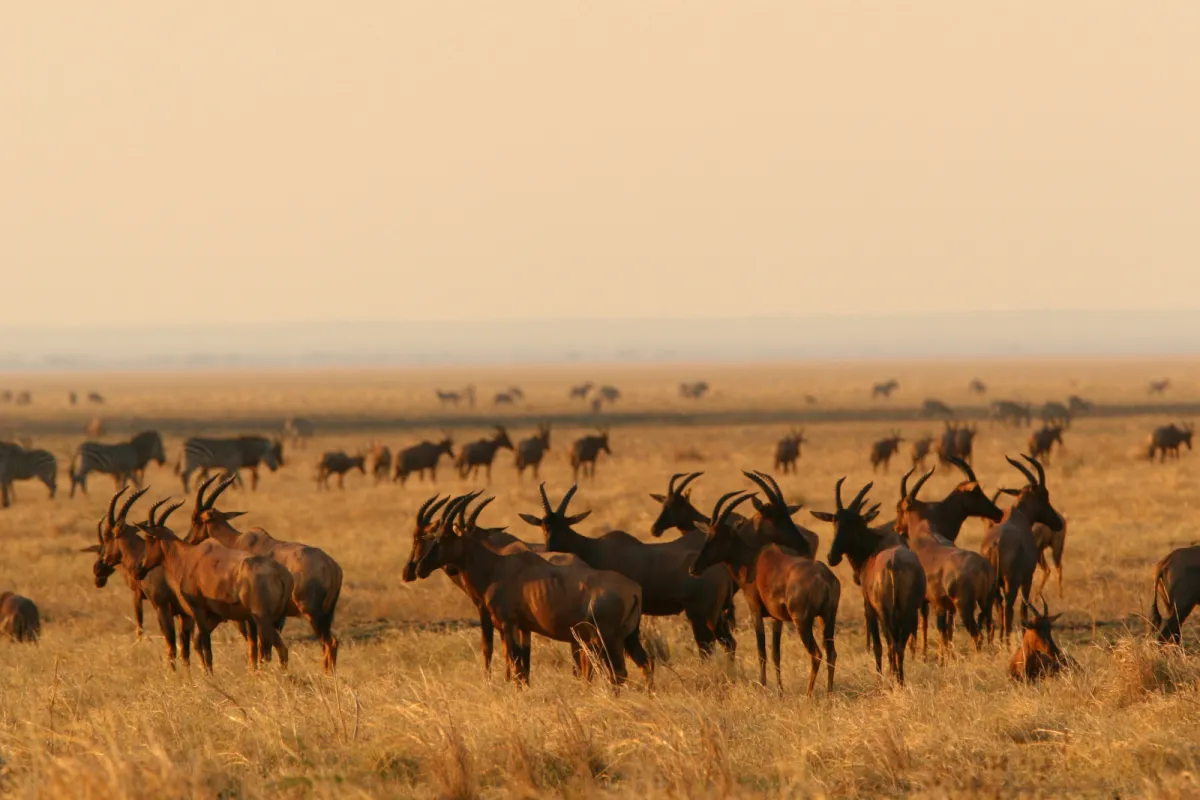 The best time to visit Katavi National Park is in the dry season when huge herds of buffalo and other game begin massing on four great floodplains to graze on the sweet grasses exposed by the dwindling flow of the park's three seasonal rivers — the Katuma, Kavu and Kapapa Rivers.
As the season wears on, more and more buffalo, zebra, duiker, waterbuck, impala, topi, elephant, hartebeest and giraffe are drawn to the few water sources that remain. Massive pods of hippos, sometimes 600-strong, compete with one another for access to ever-shrinking pools of water and predators like lion and crocodile lie in wait at the banks of rivers and lakes.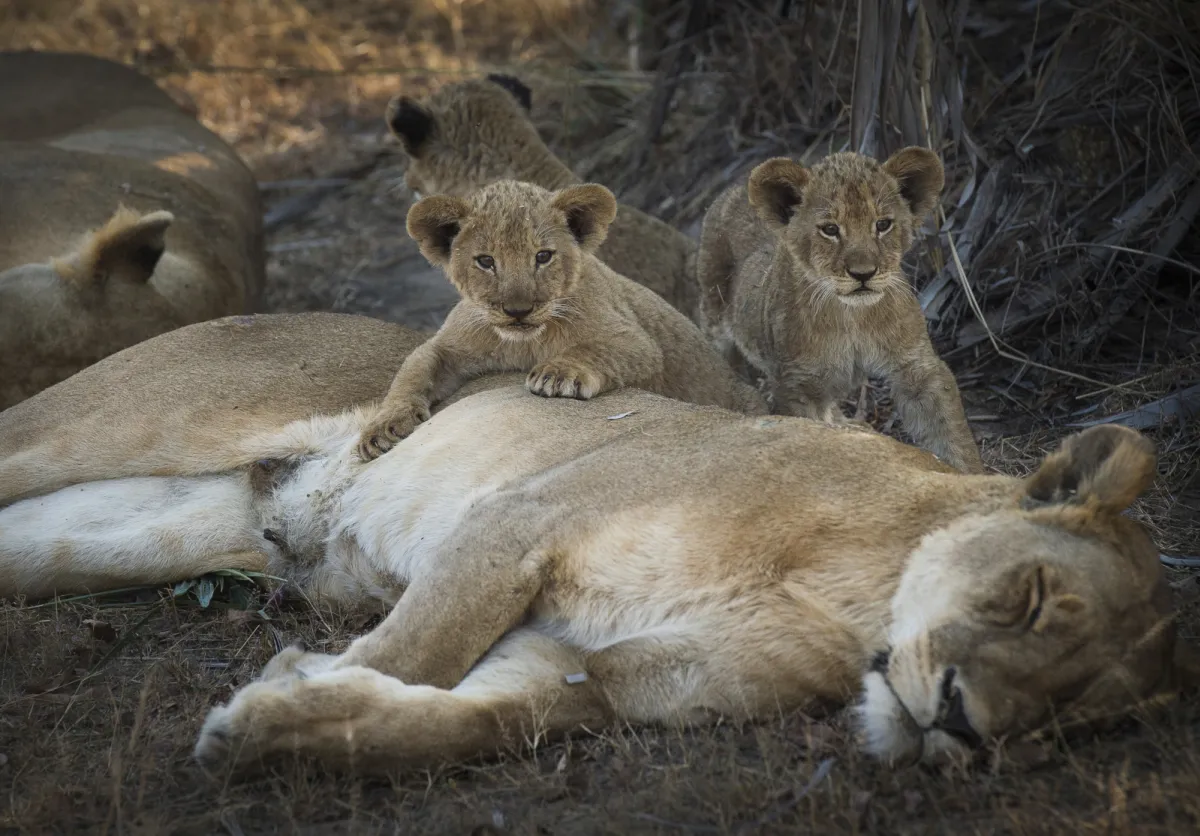 Katavi's varied landscape and vegetation provide refuge for a number of other predators, too. African wild dogs can be found on the escarpment areas, cheetahs in the vast grasslands, leopards in the woodland fringes and spotted hyenas make for regular sightings on game drives throughout the park.
Another thing safari veterans love about the Katavi safari experience is the chance to explore the wilderness on foot where they might stand a chance of spotting the elusive sable antelope hiding in the miombo woodlands.
Birdwatching season kicks into high gear after the first rains. Waterfalls begin roaring once more and rivers and lakes burst their banks, transforming parts of the surrounding floodplains into wetlands, drawing hundreds of different bird species back to Katavi.
Mahale Mountains National Park
It would not be an exaggeration to describe Mahale Mountains National Park as one of the most beautiful places in Africa. Situated on the white sandy eastern shores of Lake Tanganyika and named after the park's most dominant feature, the towering rainforest-covered Mahale Mountains, Mahale Mountains National Park can only be explored on foot and the park is known as the top chimpanzee safari destination in Africa.
There are no roads or man-made structures inside the park to obscure the pristine forest floor and steep mountain slopes and the only way to get there is by boat or by light aircraft (two flights per week). If you want to experience Tanzania at its most untouched and magical, Mahale Mountains National Park is the place to be.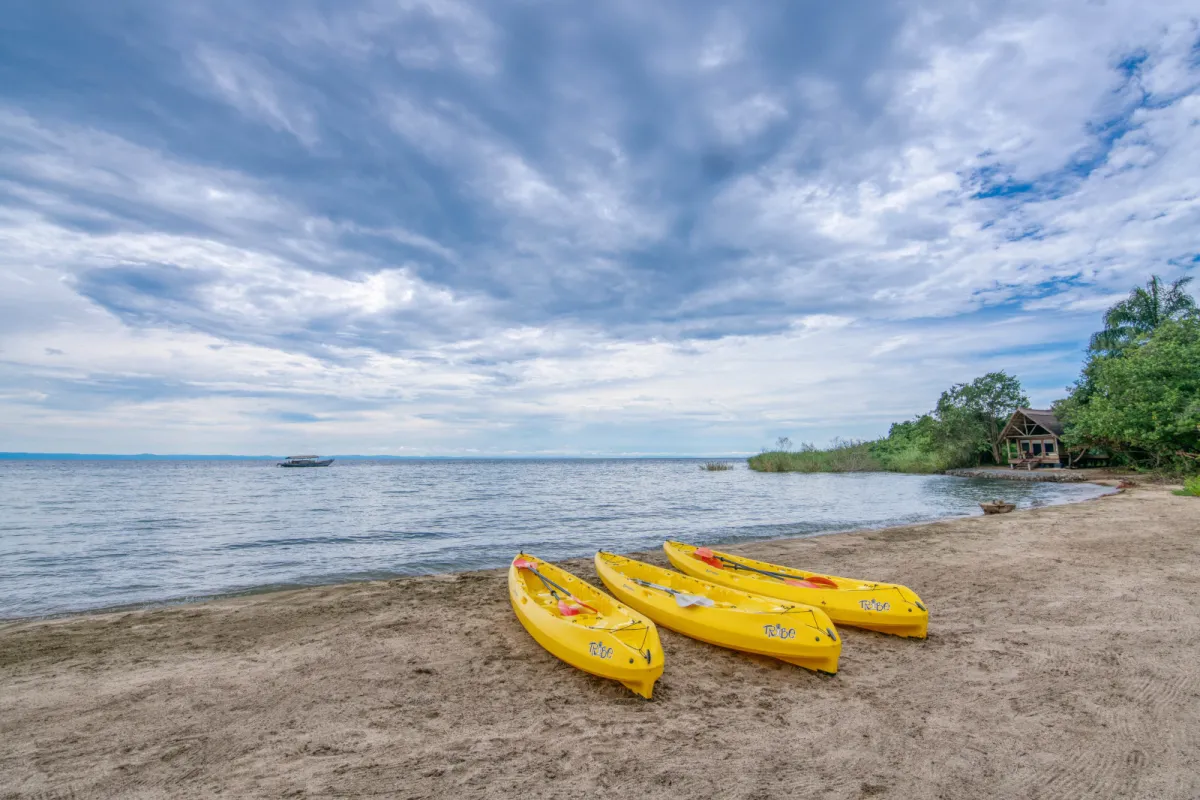 The park's size, remote location and unique mix of rainforest, alpine bamboo and woodland habitats have allowed various primates and other species, including leopard, blue duiker and bushbuck, to flourish. But the 1,000 or so chimpanzees that call the Mahale Mountains National Park home are the real treasure. Nowhere in Africa do you stand a better chance of sitting among chimps and observing them at close quarters.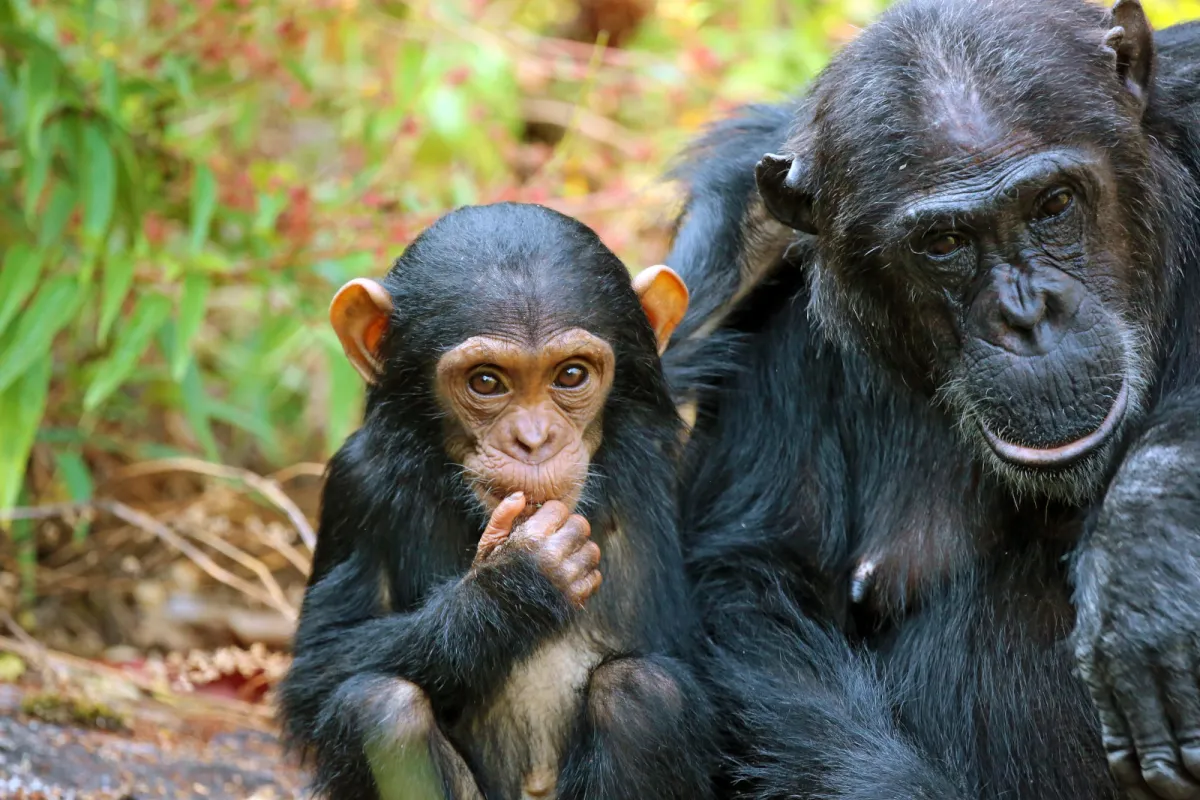 The best time to go chimp trekking in the Mahale Mountains is between August and September, which is when the dry season is reaching its peak. That is when the chimpanzees tend to move closer to the shoreline, making the trek to find them shorter, and the forest floor is not as slippery.
If you are a second- or third-time safari-goer looking for a unique wildlife experience that will take you away from conventional safari hotspots overrun by camera-toting tourists, combining a few days in remote Katavi with a trip to Mahale Mountains National Park is an outstanding option.
We can't think of a better secret safari destination than one that starts with classic dry-season game viewing in Ruaha, then wild and remote Katavi National Park, followed by chimp trekking in the Mahale Mountains, ending with a day or two of lying on the white sand beaches of Lake Tanganyika surrounded by clear blue waters while soaking up the sun. Can you?

Have you visited Tanzania's Southern Circuit? Tell us more! We'd love to read your trip reports.
You may also want to look at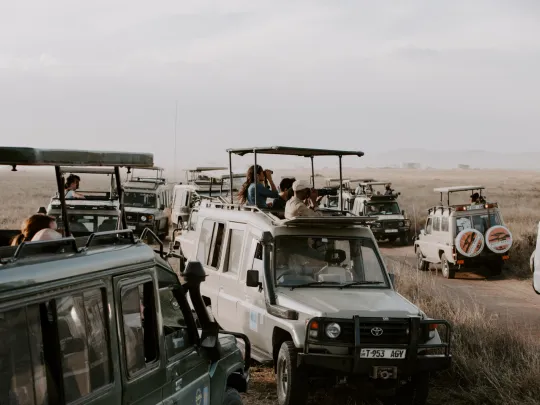 Every year, almost 200,000 safari-goers flock to the Serengeti in Tanzania to witness the wildlife drama of the Great Wildebeest Migration. If a safari in the Serengeti is on your bucket list but you want to avoid the hustle and bustle, take a look at our tips on how to avoid the crowds.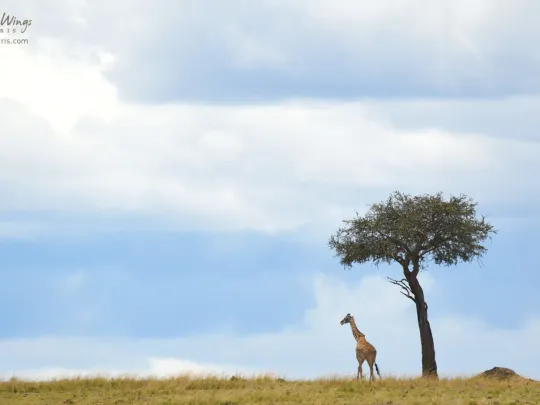 Birthplace of the African safari and home to the Great Migration, East Africa is one of Africa's premier game viewing destinations. We explore what you can expect from an East African safari throughout the year.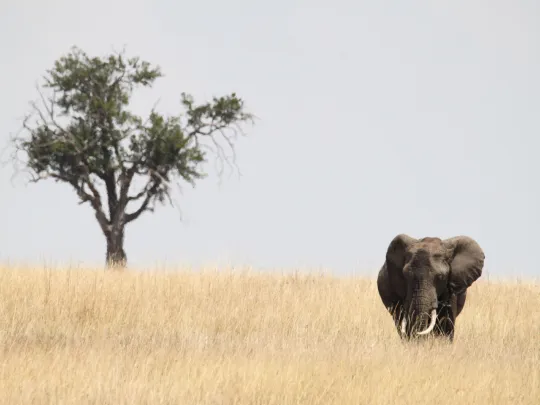 The debate rages on – which is the best African safari destination? Southern Africa – or East Africa? Another one of our team visited Tanzania to see for himself ...
About the author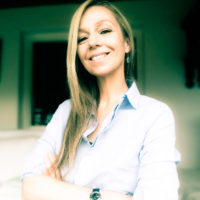 Dianne
Dianne Kokkonidis was born in Johannesburg, grew up in the Transkei and spent years exploring Europe. She returned to South Africa to live on a farm in the Outeniqua Mountains when the call of Africa got too loud to ignore. She comes from a family of storytellers, so it's no surprise she's now found her way into writing about one of the oldest stories known to mankind - the lure of Africa.