How to avoid the crowds on a Serengeti safari
How to avoid the crowds on a Serengeti safari
The Serengeti in Tanzania is home to one of the world's greatest concentrations of wildlife and it's the stage on which the annual Great Wildebeest Migration largely plays out. If you want to steer clear of the crowds who pour into the Serengeti each year in favour of a quieter, more intimate safari experience, take a look at our tips on how to avoid the masses.

Safari Bubble - The safe way to safari
As we emerge from the worst pandemic of our lifetime, the desire to stay safe and travel in small, intimate bubbles without the crowds is paramount. We talk about a safari bubble - a small, intimate group of family or friends traveling together. A bubble can be just one couple, or a multi-generational family traveling together. In your safari bubble you can safely dine together (outside if possible), share a private vehicle (with no other guests on board), and avoid large hotels or crowded attractions by choosing more exclusive safari experiences.
And one of the first things to consider is to avoid peak season travel.
Don't let the rains put you off
The onset of the short rains sees tourism dwindle in Tanzania, making October to December one of the most rewarding times to go on safari in the Serengeti. If you're wondering about the game viewing experience, it's just as good during the short rains as it is during peak season. The Serengeti's rolling grasslands and endless plains are still dotted with countless resident wildebeest and zebra who remain in the area long after the mega herds have moved on. Along with buffalo, elephant, giraffe, various gazelle and antelope species, there is plenty of other resident game to sustain healthy populations of lion, cheetah, leopard, African wild dog and hyena and the chances of seeing some heart-stopping predator action are extremely good.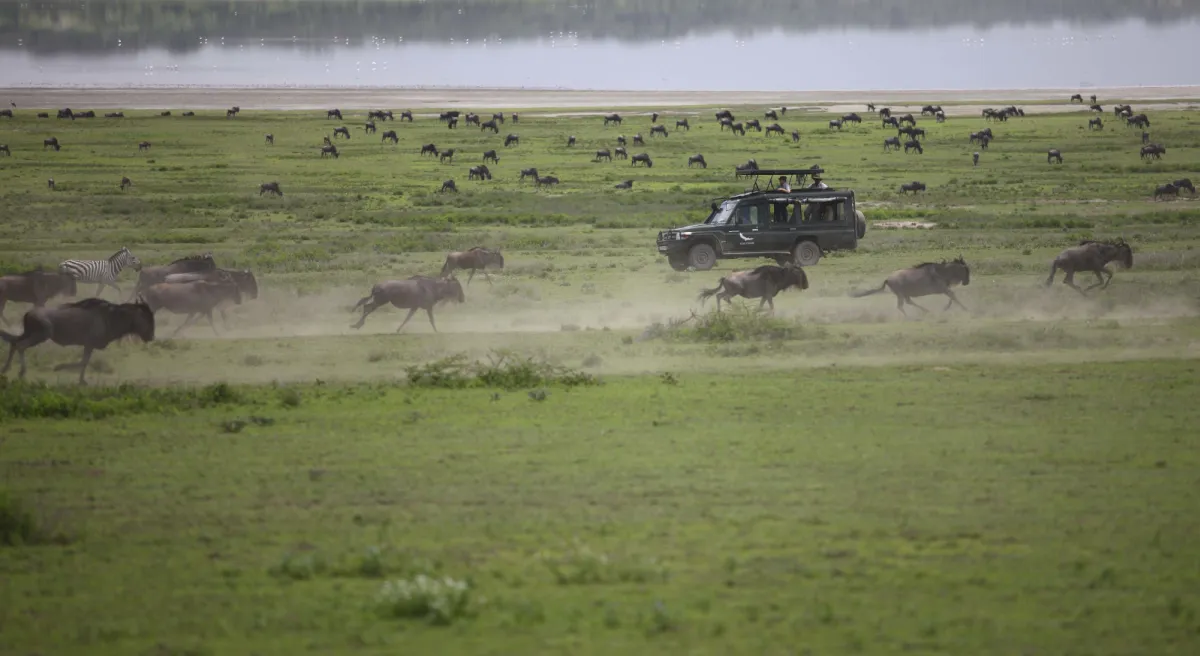 What's more, safari-goers can enjoy these fantastic game viewing opportunities in the peaceful stillness of the wilderness without having to compete with dozens of other safari jeeps and the incredible photographic opportunities presented by brooding storm clouds against the vast acacia studded plains and distant horizons more than makes up for the occasional downpour.
During the long rains, the Serengeti is even quieter. From March to May, cloudy weather, cooler temperatures and daily downpours are common. During this time, few tourists frequent the Serengeti. You won't see the usual crowding of safari vehicles around prime sightings, and safari lodges are at their lowest occupancy levels. Some camps even close down during the rainy season. This is great for a safari bubble wanting to escape the crowds of peak season! It seldom rains the whole day, and you can still enjoy spectacular sightings during the rainy season.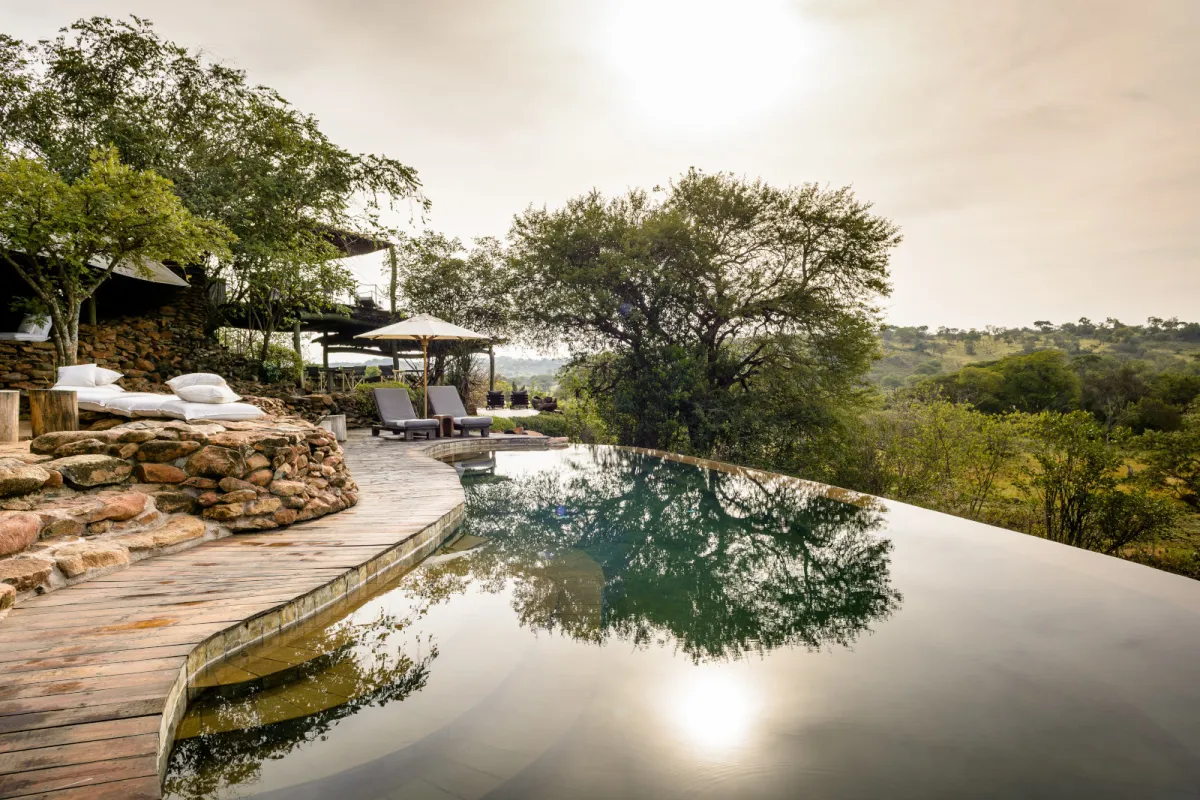 Another benefit of going on safari in the Serengeti in the rainy season is that the drop in visitor numbers sees the price of accommodation follow suit. This makes tacking on a few extra days to your safari or staying in a luxury safari lodge that might normally be out of your budget range more affordable.
Look for smaller, eco-friendly safari lodges
The Serengeti has some large resort style hotels, with dozens of rooms, which are popular with agencies who conduct large group tours. If you want to miss the crowds, you can avoid these big lodges and rather select a smaller, eco-friendly, tented safari camp in a remote location, where there are only a few rooms and all meals are enjoyed outside in the open, or in the shade under a canvas canopy.
The eco-friendly label goes far beyond solar power, recycled wastewater and low environmental impact safari tents. Eco-camps translate into exclusive locations and limited capacity which means more quality and less crowding. An environmental commitment to responsible land management means an absence of permanent structures such as fences which allows gigantic herds to roam the savannas freely, sometimes even passing through your campgrounds!
One such eco-friendly, tented safari camp, Olmara Camp (formerly called Ehlane Plains Camp), is tucked away in the remote, untouched eastern plains of the Serengeti in the big cat region of Soit le Motonyi. Closed to all but a small group of big cat researchers for 20 years, Soit Le Motonyi recently reopened to a limited number of visitors.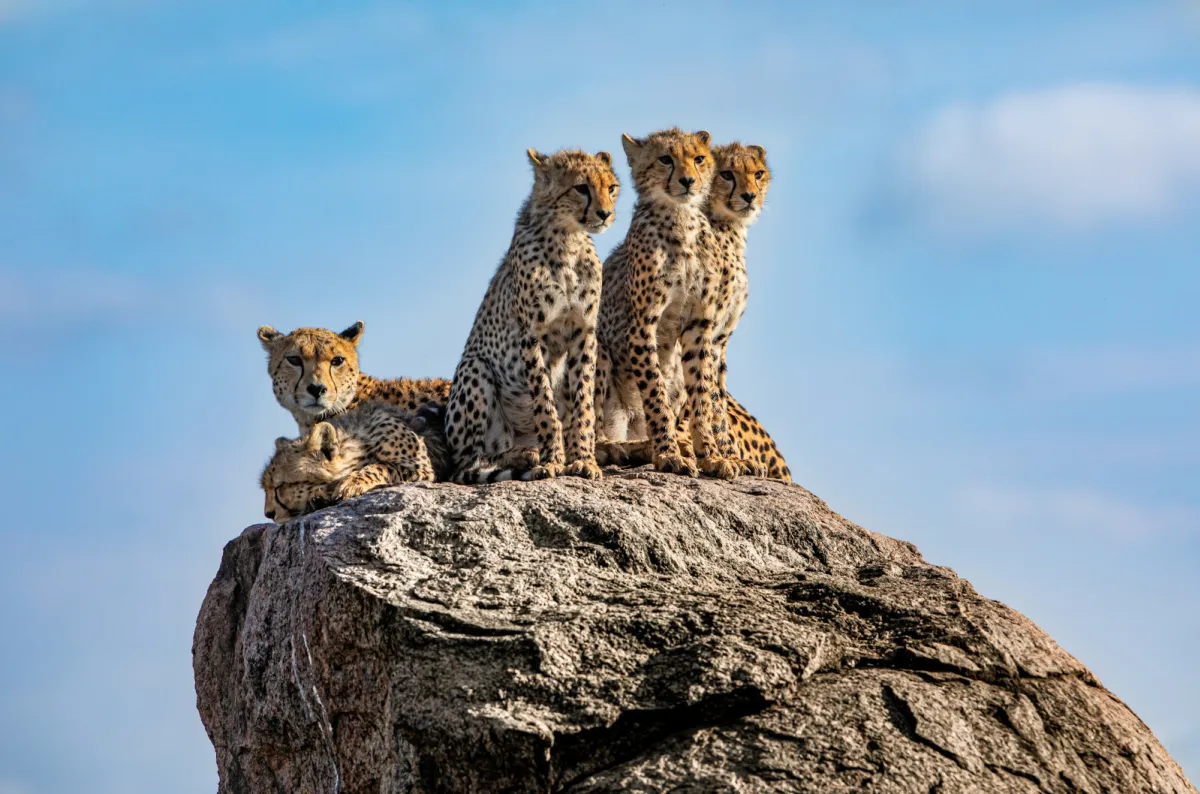 Safari-goers can expect some of the best and least crowded cheetah sightings in this little-known part of the Serengeti that (thanks to a 20-year hiatus from jeep-led safaris) is teeming with lion, leopard, serval, caracal, African wildcat, hyena, African wild dog, wildebeest, buffalo, zebra, elephant, giraffe and black rhino. With no other safari camp for miles and only eight eco-friendly safari tents, game drives are a relaxed and intimate affair.
Pick accommodation in private reserves or conservancies
Another great way to experience the Serengeti while avoiding the crowds is to pick accommodation inside one of the privately managed game reserves or conservancies that share unfenced borders with the Serengeti National Park. Think of Klein's Camp in the Loliondo concession, or Singita's Faru Faru Lodge or Sabora Tented Camp in the Grumeti Reserve.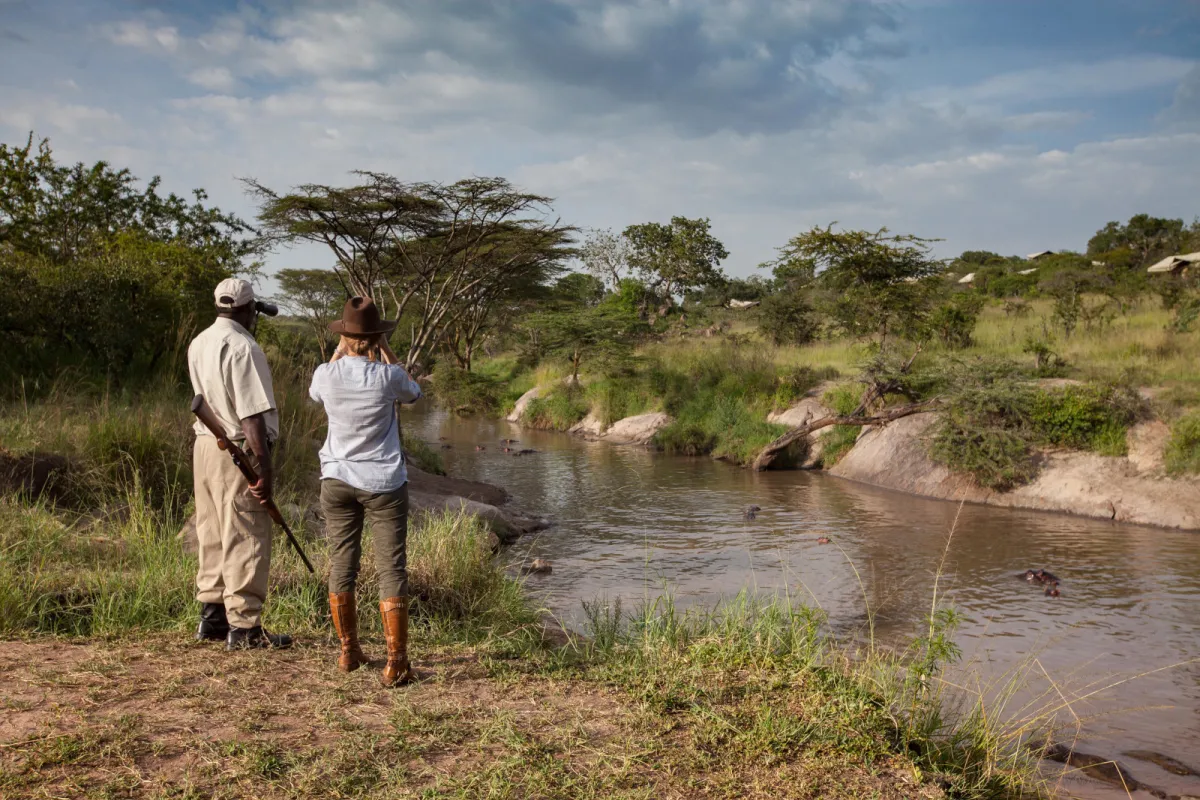 Private game reserves and conservancies allow safari-goers to experience the best of both worlds. Not only do they offer activities like off-road game viewing with a limit to the number of vehicles permitted at animal sightings, guided bush walks and spotlit night drives which are unavailable to national park visitors, but they are also often well situated for quick and easy access to Great Migration hotspots inside the Serengeti National Park.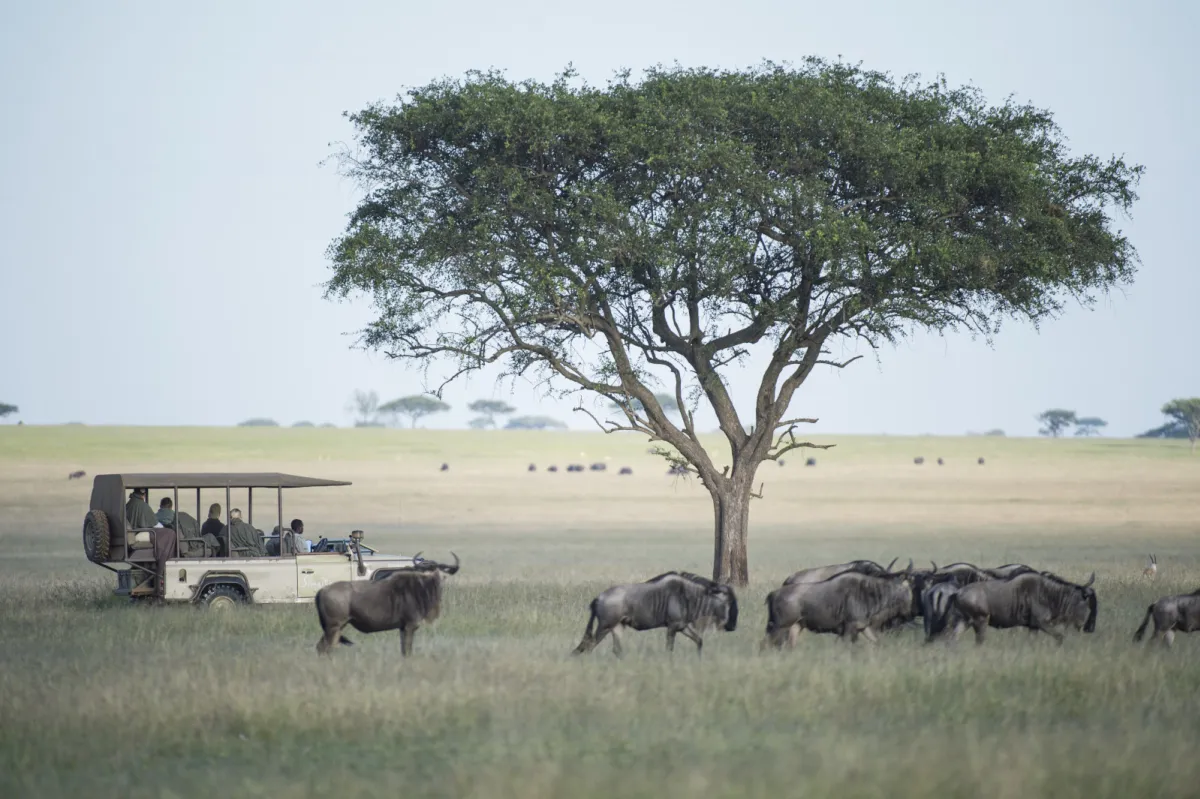 Staying at an exclusive-use private game reserve or conservancy provides for a remote, authentic safari experience where you'll get to enjoy the Serengeti's iconic wildlife up close and in private without being surrounded by a fleet of safari vehicles filled with camera-toting tourists.
Ask an expert
An experienced safari operator will have first-hand knowledge of where to send guests looking for a quieter, more intimate Serengeti safari. But it's not only their expertise in recommending safari camps or lodges where excellent game viewing opportunities in remote areas are guaranteed that makes them so valuable. They also understand the seasons, travel times, and other logistical details that are often overlooked such as luggage restrictions on light aircraft, or remote testing options. You can avoid the stress of researching and planning your Serengeti safari by finding experts with an established track record as specialist safari operators.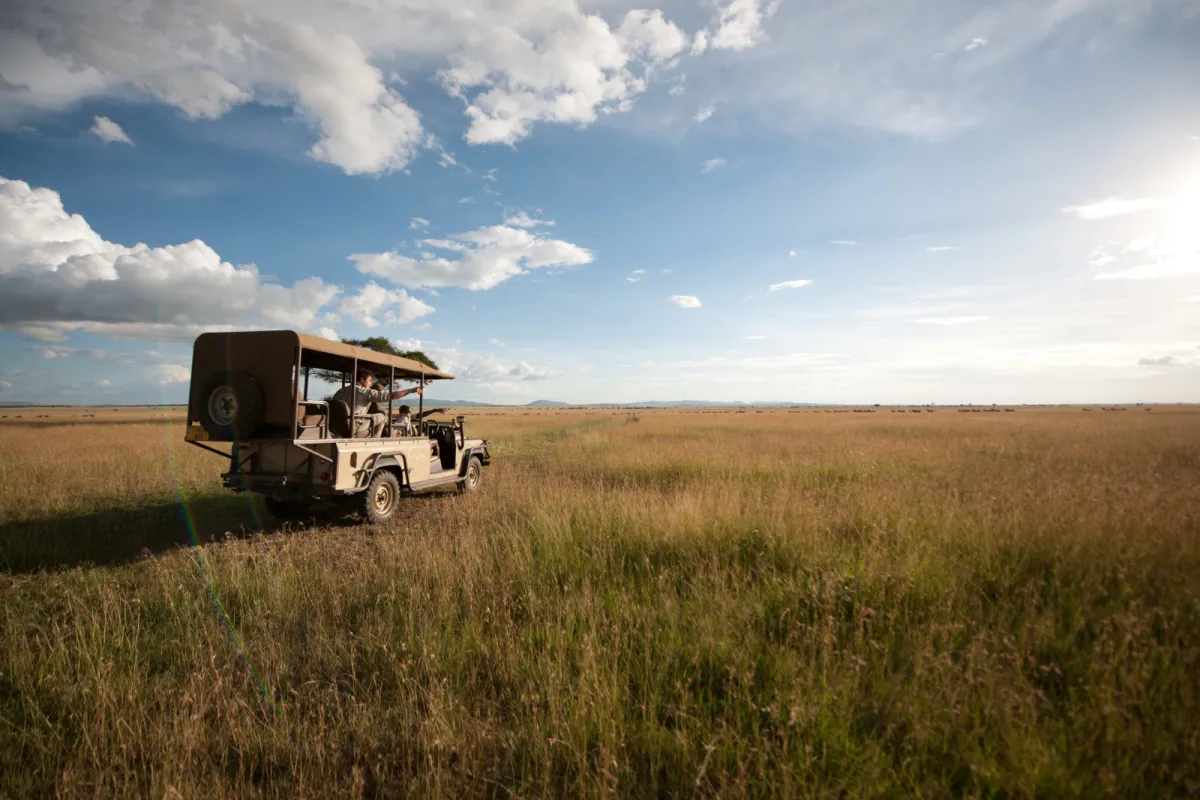 Look for a company that has a trusted voice in the industry, consistently good client reviews, first-hand local experience, reliable financial protection and extensive public liability and passenger liability insurance for peace of mind. Be sure to let them know of your specific wish for a Serengeti safari far from the crowds.
Letting an expert plan your itinerary for you will save you time, money and a lot of hassle, especially at a time when government policy on lockdowns and testing requirements could lead to last-minute changes in travel plans. Knowing you can count on a reliable partner who will step in and handle any unforeseen snags will take the burden off you so that all you need to wonder about is what wildlife you're going to encounter on your Serengeti safari.
Are you or your "safari bubble" keen to go on safari in the Serengeti but would prefer to avoid the crowds? It is possible to travel safely right now, with minimal health risks. Please contact us and let us help you put a wonderful and safe trip together, without the crowds.
Are you a safari veteran with your own strategy on how to avoid the masses? Feel free to share your tips with us in the comments section below!
You may also want to look at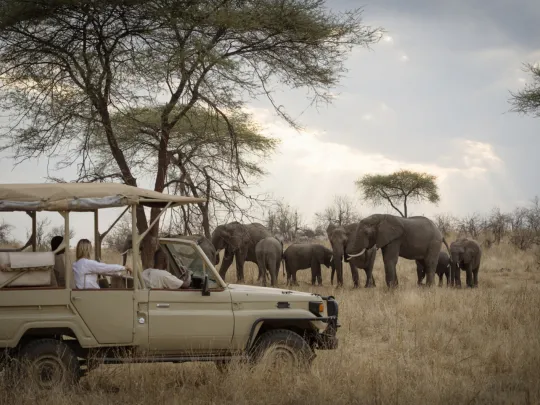 Tanzania's Southern Circuit may not be well-known, but that is where many safari veterans go to avoid the masses in Tanzania's more popular northern parks. The absence of crowds is not the only reason experienced safari-goers return to the remote Southern Safari Circuit year after year. The exceptional game-viewing experience and the chance to explore some of Tanzania's most beautiful landscapes is a huge drawcard, too.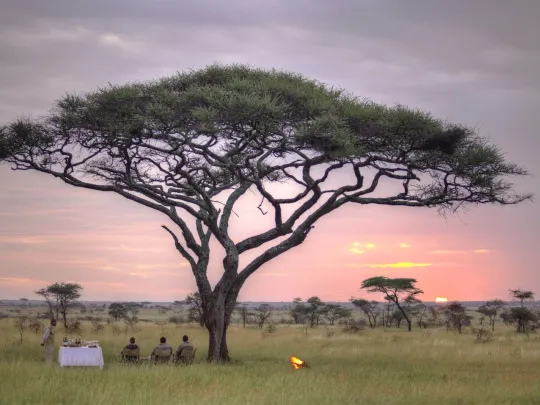 This fly-in 5 Day Luxury Serengeti Safari explores one of Tanzania's hidden gems, the big cat region of Soit le Motonyi. The safari includes a flight from Arusha to the Serengeti, game drives in a prime game-viewing area far from the jostling crowds and accommodation in a luxury, eco-friendly tented safari camp with uninterrupted views of the endless savannah. Speak to us about the best time to book if you also want a glimpse of the Great Wildebeest Migration.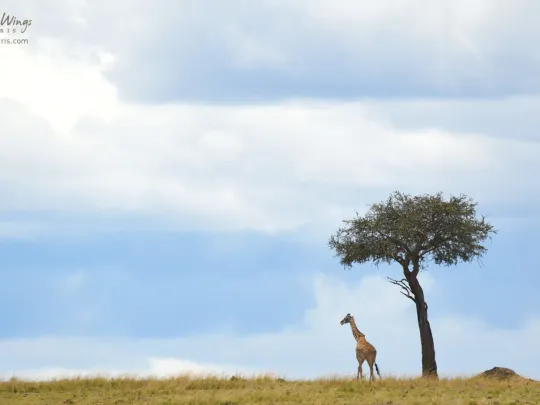 Birthplace of the African safari and home to the Great Migration, East Africa is one of Africa's premier game viewing destinations. We explore what you can expect from an East African safari throughout the year.
About the author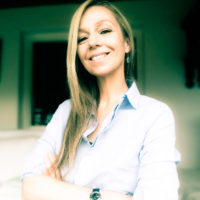 Dianne
Dianne Kokkonidis was born in Johannesburg, grew up in the Transkei and spent years exploring Europe. She returned to South Africa to live on a farm in the Outeniqua Mountains when the call of Africa got too loud to ignore. She comes from a family of storytellers, so it's no surprise she's now found her way into writing about one of the oldest stories known to mankind - the lure of Africa.