Should I travel or postpone?
Should I travel or postpone?
Is it safe out there? Should I travel this year or postpone my plans? What is happening in South Africa? Is it safe to travel right now? We've been getting these questions often during the pandemic. Let's unpack the risks and realities.
[Updated 14 September 2021]. Let's face it, July 2021 was not a great month for South Africa. It was the story of two waves, both of which affected the confidence of travelers in South Africa as a destination. Firstly, South Africa battled a third wave of coronavirus infections, which peaked in early July. This was driven by the Delta variant, which has almost completely replaced the Beta variant in South Africa. And if that wasn't enough of a challenge, the second week of July saw a wave of riots and looting in certain parts of the country that made international headlines. Unfortunately the news reports scared many people away from booking a trip to South Africa and caused others with existing bookings to question whether they should cancel or postpone their trip, or go ahead with it.
However, as with all waves, they "come to pass". And that's what has happened. The riots are over. The unrest lasted less than a week, and South Africa is calm again. And the third wave of Covid infections peaked in early July and has consistently been trending down since then, as these waves tend to do. A number of guests decided to travel in spite of the negative headlines, and they had a fantastic time on safari. None of our tours were negatively affected by the third wave of Covid or by the wave of looting and rioting.
Let's take a closer look at each of these two concerns that caused so much fear and uncertainty among potential tourists.
A wave of riots and looting
After failing to obey a court order to appear before a commission of enquiry into "state capture" and corruption, former South African president Jacob Zuma was arrested and detained to serve a 15-month prison sentence. This sparked a wave of unrest among his support base, most of whom are from Kwazulu-Natal province.
During the second week of July, incited by Zuma's supporters, rioters started looting and vandalizing shops, warehouses, trucks and depots, in a blatant attempt to destabilize the country and the economy. Many shopping malls and stores were targeted, and for several days the police and army were nowhere to be seen and unable to stop the violence. In total, about 300 people died and damages ran into the billions of rands.
Law enforcement officers were caught off guard and unprepared. With the absence of law enforcement, ordinary citizens came together to protect their properties and communities. Communities stood together to keep themselves safe and prevent further looting. Eventually, the army was called in and order was restored.
The riots lasted for less than a week, but the damage done to the economy and to South Africa's reputation as a tourist destination will probably take months and perhaps years to repair. The headlines were not pretty, and gave the impression that the whole country was unstable.
In reality, the unrest was localised and limited to certain areas. Kwazulu-Natal was the hardest hit province and suffered the most damage. Several incidents of looting were also reported in Gauteng province, where Zuma also has a significant support base. Fortunately, the violence did not spread beyond these two provinces. Elsewhere, communities quickly mobilized and citizens of all races and backgrounds came together to denounce the riots and looting. Police worked together with private security groups and community safety initiatives to patrol and protect their towns and shopping malls, just in case. But all remained quiet in the other provinces.
Key tourist regions like Cape Town and the greater Winelands region, the Garden Route, the Kruger National Park and scenic Panorama Route, and other tourist hot spots remained calm and unaffected by the riots.
This is a reality that was often overlooked by the international media. News headlines painted a scary picture that gave the impression that all of South Africa was burning, and the entire country had descended into chaos. We are pleased to report that this was not the case. Our safaris carried on as normal, without incident.

The riots were bad, but they took place in parts of Kwazulu-Natal and Gauteng provinces only. In addition, when the riots ended and calm was restored, that development was ignored by the news media. Several of the instigators have been arrested and charged. The rule of law prevailed.
Right now, everything is calm again and has been so for the last two months. Meanwhile, Zuma has recently been released on medical parole.
Unrest happens all over the world, from time to time. Who can forget the London riots of 2011? Or the BLM protests in many different American cities? Protest action is fairly common in South Africa, but it seldom affects tourists. Don't let it stop you from visiting this beautiful country!
Covid in South Africa — the third wave
The other wave we had to deal with in July was of course a COVID-19 wave. South Africa's third distinct wave of infections started in early June and peaked in early July. Our first wave peaked in July 2020 and the second wave in January 2021.
Like in many other countries around the world, the third wave was dominated by the Delta variant. For four weeks, South Africa moved to lockdown alert level 4, but this has since been reduced to alert level 3 and then level 2 again, with most restrictions lifted.

Daily case numbers are on a downward trend, as is the positivity rate (percentage of tests that are positive). Active cases are now only 0.15% of the population. This is much, much lower than the number or percentage of active cases in the US, UK and most of Europe. In terms of new daily cases and active cases per million population, South Africa is currently much safer than the US or UK, two of its key source markets. This makes the travel warnings against South Africa rather questionable. The UK has many countries on their amber list with far higher Covid case numbers than South Africa, which remains on the red list.
The "South African variant" or Beta variant is no longer a variant to be concerned about. All the main vaccines are effective against it, and it is much less transmissible than the Delta variant, which dominates now. During August, only about 4% of cases in South Africa were Beta variant cases. Over 90% were Delta variant.
South Africa's vaccination campaign started off slow but is picking up momentum, and most frontline tourism staff have been vaccinated already (including our own guides). Researchers estimate that the majority of South Africa's population have already had COVID-19 and now have robust natural immunity. The Pfizer vaccine and the Johnson&Johnson vaccine are the two most commonly used vaccines in South Africa.
Most lockdown restrictions have been lifted (although there is still a curfew from 11 pm to 4 am) and life is pretty normal for most people. All shops and restaurants are open, travel is possible, commuter taxis operate at full capacity, all game reserves and national parks are open, borders are open, shopping malls and businesses and even bars and gyms (fitness centres) are open.
The tourism industry has been following world-class, robust health protocols to limit the risk for travellers. These include compulsory masks in public, regular hand sanitizing and disinfection of public surfaces, limits on vehicle capacities, social distancing and avoidance of crowds, and a trend toward outdoor dining whenever possible. Compliance with these protocols is excellent. All arriving international tourists must have a negative PCR test not older than 72 hours, and symptom screening is standard for most indoor venues.

Since 11 November 2020, and throughout our second and third wave of infections, South Africa's international borders remained open and no travel bans were in place. Game reserves and national parks are open and it is possible and safe to go on safari right now. We have hosted many guests during the last few months and enjoyed fantastic sightings. None of our tours were negatively affected by the temporary lockdown restrictions, nor by the localized riots.

An African safari is an ideal vacation while the pandemic is still a concern. What could be better than wide-open spaces, remote wilderness areas with no crowds, plenty of sunshine and fresh air, open vehicle game drives with vaccinated guides, and outside dining!

Should I travel or postpone?
Nobody can or should make this decision for you. Travel is never a zero risk activity, even outside of the current pandemic. But our view is that it is safe and possible to travel right now, and many vaccinated travellers have done so and reported feeling perfectly safe. And those who do travel are having a great time, benefiting from low volumes and few other tourists around at the moment.
Others prefer to wait before they travel again. The good news is that most suppliers have proven to be very flexible and are willing to postpone without penalty (with the exception of certain airlines that have gone into business rescue). We are also continuing to be as flexible as possible and want our guests to feel safe and comfortable. Whether to travel or postpone is a decision every traveller has to make for themselves, but all things considered there are many great reasons to travel now, and not many reasons to postpone.
Is it possible and safe to travel right now?
Yes, it is certainly possible, and generally safe to travel. Are there still some risks if you travel right now? Sure. There are never any guarantees. And the negative PCR tests required for international border crossings can be a costly inconvenience. But on balance, from our own experience and that of our recent guests who travelled with us between May and September, we are happy to report that it is perfectly possible and safe to travel to South Africa right now, as well as to other destinations throughout Southern and East Africa. Don't let fear and media headlines hold you back!
You may also want to look at
VIDEO: What's it like to travel during the pandemic? Is it safe to go on a safari to South Africa right now? We ask some of our recent guests who have done it.
Is it possible to travel in 2021? Is it safe to book a trip now for later this year? Should I wait until the pandemic is completely over before making my plans, or should I book now? We get these questions often. Let's answer them.
As more African countries open up, each with their own COVID-19 restrictions and travel requirements, it's hard to keep track and choose a suitable destination for your next safari. We sum up what you need to know for each of the most popular safari destinations in Southern and East Africa.
About the author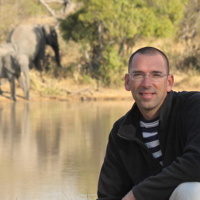 Onne
Onne Vegter is the managing director of Wild Wings Safaris. He has a deep love for Africa's people, wildlife and natural heritage. Onne has travelled to most of Africa's top safari destinations and his writing is based on years of personal experience in the safari industry. Follow him on Twitter at @OnneVegter.