Is it safe to travel in 2021?
Is it safe to travel in 2021?
Is it possible to travel in 2021? Is it safe to book a trip now for later this year? Should I wait until the pandemic is completely over before making my plans, or should I book now? We get these questions often. Let's answer them.
[This blog post was updated on 14 September 2021]
Here's what Klara Glowczewska, Executive Travel Editor of Town & Country has to say:
"Start planning your first trips now. Once we're vaccinated and it feels safe, there will be a sudden tipping point—and a mad rush to go. Be ready, or you'll be locked out. I would love a blow-out trip to Africa with my family in the early fall—the inherent distancing, the wildlife, the wilderness."
And she's right. Here's why.

Global decline in daily new cases
Globally, the 7-day average of new daily cases has seen a steady decline since the end of August, as the Delta variant spike runs out of steam in many countries. Deaths are also on a downward trend. We are hoping to see a steady downward trend toward the end of the year as more and more vaccines are rolled out.
Even in South Africa, where vaccine roll out was off to a slow start, there is good news.
South Africa has received a ton of bad press due to the Beta variant (previously known as the B.1.351 variant) discovered here, which was dominant during our second wave. However, this variant turned out to be not nearly as scary as the headlines suggested. With minimal restrictions and without vaccines, the second wave was effectively brought under control.
During the recent third wave of infections, which peaked in early July, the once-feared Beta variant has all but disappeared and now accounts for less than 4% of South Africa's COVID-19 cases.
South Africa has seen a steady decline in cases since early July, and has eased lockdown restrictions to level 2 in response to a sustained downward trend in new infections, active cases and test positivity rate. Restaurants are open again. Leisure travel is allowed. International borders and game reserves remain open. Throughout 2021, safari trips have been possible, and key tourist destinations such as Cape Town and the Kruger National Park have remained open to tourists. However, a 11 pm curfew remains in place and restaurants have to close by 10 pm.
Here is a graph of South Africa's daily new cases, as at 13 September 2021:

Even India has managed to turn their wave of Delta infections around, without high rates of vaccination. This is encouraging news. The current fears around the Delta variant are similar to the earlier news and uncertainty about the Beta variant found in South Africa, which triggered a wave of fear-mongering, sensationalist news headlines around the world, resulting in many countries banning flights from South Africa. The Beta variant is now found in over 50 countries and on the decline everywhere. The Delta variant is now the new dominant variant world-wide and has already been brought under control in many countries, including South Africa.
How did South Africa control their second wave without vaccines, and their third wave with minimal vaccines? Keep in mind there were no travel restrictions. Most shops and businesses remained open. The main containment strategy was compulsory masks in public, an evening curfew and restrictions on large gatherings. With this relatively mild lockdown approach, the second and third waves were brought under control without the help of vaccines and without any travel bans.
Encouragingly, recent sero-prevalence studies by the South African National Blood Service suggest that the South African population has high levels of natural immunity.
What about the United Kingdom and United States, Africa's biggest tourism source markets?
Here is the UK graph of daily new cases:

And here is the graph for the United States:
Quite clearly, the UK and US are battling far higher case numbers than South Africa. Active cases as a percentage of the population are many times higher in the US and UK than in South Africa. Fortunately, these surges are not accompanied by high numbers of deaths and ICU admissions. This shows that the vaccines are working, which is great news. It is clear from the data that vaccination does not stop you from getting infected, but it lowers your risk of getting seriously ill and ending up in hospital or dying.
On 19 July 2021, the UK lifted all remaining lockdown restrictions. International travel is still limited by means of a traffic light system, which has come under fire for putting countries like France with much higher case numbers than South Africa on amber, while SA remains on red. Returning from an amber list country is now possible without quarantine, provided you are fully vaccinated. Soon, we expect South Africa and other African destinations to be moved to amber or green as well. Going by the data, that should have happened long ago.
What does all this mean in terms of travel in 2021?
It means there is hope. We're going to win this battle. The pandemic will eventually end. Flight bans will not last forever. "Red lists" will grow shorter and eventually be scrapped. Globally, even with the new variants of the virus, transmission will slow to a trickle, pressure on hospitals will continue to ease off, and the planet will breathe a collective sigh of relief. We're not sure exactly when this will happen, but that it will happen is certain. And at the current pace of vaccination and recovery, it seems likely that most of the world will be open for international travel toward the end of 2021.
We recently interviewed some of our American guests who came on safari during during May 2021. Here is what they had to say about their trip to South Africa:
When will it be safe to travel again?

And when is it safe to book a trip?
These are the key questions. And our guests in the video above have answered this emphatically:
It is already safe to travel!
When the pandemic subsides, everyone will want to get up and get out there, and travel again. The early birds are already booking and traveling. Soon we will see what more than a year of lockdowns, travel restrictions and pent up demand will do to travel trends. Many people will be planning trips. Especially vacations to remote, uncrowded areas, in nature. Like an African safari. Bustling, crowded tourist cities will take longer to recover. But wilderness destinations that offer outdoor experiences, with fresh air and plenty of sunshine and nature walks and safari drives on open vehicles will be in high demand.
And everyone who had to postpone their 2020 trip will be planning their new trip dates.
What will the wise travellers do?
They will book now, according to Jesse Ashlock, Deputy Global Editorial Director of Condé Nast Traveler:
"The wise travellers are the ones who are making plans now. I don't think a lot of people appreciate how much demand there will be once everyone is confident about travelling again, and supply could become a real quandary, especially for peak travel dates."
Wise words from a travel industry expert.
Here is our advice: Do not miss out by waiting too long. Make your plans now. Once everyone is confident that the pandemic is over, the floodgates will open and availability will become a real problem.
The good news is that under our temporary Covid policy, there are very flexible booking conditions in place while the pandemic remains a concern. A small refundable deposit or commitment fee is required to lock in your dates and show your intent, but you can cancel without penalty and get a full refund if you end up being unable to travel due to COVID-19. And with full financial protection in place, you can book with total confidence. It is safe to book now.
Don't wait too long. Book your trip now.
Are you ready to stick your neck out and start planning your next trip? When and where would you like to go? Let us know in the comments.
About the author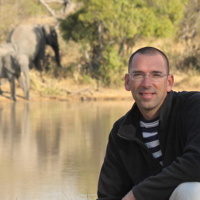 Onne
Onne Vegter is the managing director of Wild Wings Safaris. He has a deep love for Africa's people, wildlife and natural heritage. Onne has travelled to most of Africa's top safari destinations and his writing is based on years of personal experience in the safari industry. Follow him on Twitter at @OnneVegter.