Is it safe to travel in 2021?
Is it safe to travel in 2021?
Will we be able to travel in 2021? Is it safe to book a trip now for later this year? Should I wait until the pandemic is completely over before making my plans, or should I book now? We get these questions often. Let's answer them.
[This blog post was updated on 25 February]
Here's what Klara Glowczewska, Executive Travel Editor of Town & Country has to say:
"Start planning your first trips now. Once we're vaccinated and it feels safe, there will be a sudden tipping point—and a mad rush to go. Be ready, or you'll be locked out. I would love a blow-out trip to Africa with my family in the early fall—the inherent distancing, the wildlife, the wilderness."
And she's right. Here's why.

Global decline in daily new cases
Globally, the 7-day average of new daily cases has seen a steady decline since 10 January 2021, from an average high of 746,038 new cases per day down to 376,133 by 24 February. That's a promising trend, which is likely to continue downwards as more and more vaccines are rolled out.
But even where no vaccines are available to the general public yet, there is good news.
South Africa has received a ton of bad press because of a second wave caused by a more contagious variant of the virus discovered here, which eclipsed the first wave in terms of case numbers and deaths (although the mortality rate of the new variant was no different). However, with minimal restrictions and without vaccines, the second wave has effectively been brought under control. Take a look at this graph for South Africa (and if you don't like graphs, go ahead and scroll past them to the interpretation and conclusion):

This is fantastic news. Keep in mind, this graph is for South Africa, where the infamous new variant that was first identified here triggered a wave of fear-mongering, sensationalist news headlines around the world, and resulted in many countries banning flights from South Africa. A country where social distancing for the majority of citizens is virtually impossible.
During this second wave, there were no travel restrictions. Most shops, restaurants and businesses remained open. The main containment strategy was compulsory masks in public, an evening curfew and restrictions on large gatherings (as well as some controversial restrictions like beach closures and a temporary ban on alcohol sales). With this relatively mild lockdown approach, the second wave was brought under control without the help of vaccines and without any travel bans.
Encouragingly, recent sero-prevalence studies by the South African National Blood Service suggest that South Africa is well on its way to natural herd immunity.
What about the United Kingdom and United States, Africa's biggest tourism source markets?
Here is the UK graph of daily new cases:

And here is the graph for the United States:
Around the world, case numbers are trending down. Vaccination campaigns are starting to bear fruit. Israel is leading the world in terms of vaccination rollout and showing very promising results.
Recently, UK Prime Minister Boris Johnson announced his "one-way" roadmap out of lockdown, a data-led 4-step process by which he hopes to have all restrictions lifted by 21 June 2021. It could be sooner, if the data is favourable and the case numbers come down faster than expected.
So that is great news for us all. But what does this mean in terms of travel in 2021?
It means there is hope. We're going to win this battle. The pandemic will eventually end. Flight bans will not last forever. "Red lists" will grow shorter and eventually be scrapped. Globally, even with the new variants of the virus, transmission will slow to a trickle, pressure on hospitals will continue to ease off, and the planet will breathe a collective sigh of relief. We're not sure exactly when this will happen, but that it will happen is certain. And at the current pace of recovery, it seems likely to happen by the middle of 2021.
When will it be safe to travel again?

And when is it safe to book a trip?
These are the key questions.
When the pandemic subsides, everyone will want to get up and get out there, and travel again. Soon we will see what a year of lockdowns, travel restrictions and pent up demand will do to travel trends. Everyone who still has money will be planning trips. Especially vacations to remote, uncrowded areas, in nature. Like an African safari. Bustling, crowded tourist cities will take longer to recover. But wilderness destinations that offer outdoor experiences, with fresh air and plenty of sunshine and nature walks and safari drives on open vehicles will be in high demand.
And everyone who had to postpone their 2020 trip will be planning their new trip dates.
What will the wise travellers do?
They will book now, according to Jesse Ashlock, Deputy Global Editorial Director of Condé Nast Traveler:
"The wise travellers are the ones who are making plans now. I don't think a lot of people appreciate how much demand there will be once everyone is confident about travelling again, and supply could become a real quandary, especially for peak travel dates."
Wise words from a travel industry expert.
Here is our advice: Do not miss out by waiting too long. Make your plans now. Once everyone is confident that the pandemic is over, the floodgates will open and availability will become a real problem.
The good news is that under our temporary Covid policy, there are very flexible booking conditions in place while the pandemic remains a concern. A small deposit or commitment fee is required to lock in your dates and show your intent, but you can cancel without penalty and get a full refund if you end up being unable to travel due to COVID-19. And with full financial protection in place, you can book with confidence.
Don't wait too long.
Book your trip soon.

Are you ready to stick your neck out and start planning your next trip? When and where would you like to go? Let us know in the comments.
About the author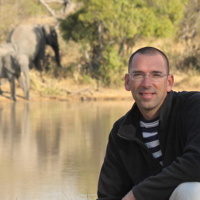 Onne
Onne Vegter is the managing director of Wild Wings Safaris. He has a deep love for Africa's people, wildlife and natural heritage. Onne has travelled to most of Africa's top safari destinations and his writing is based on years of personal experience in the safari industry. Follow him on Twitter at @OnneVegter.