Traveling during the pandemic
Traveling during the pandemic
What's it like to travel during the pandemic? Is it safe to go on an African safari right now? We ask some of our recent guests who have done it. Watch the video below.
"It's not unsafe, it's just different right now."
We get it. The pandemic has changed everything. For a year and a half, we've been asked to stay home and avoid non-essential travel. But as the world starts to open up, what is it like to travel right now? Is it safe to go on safari while the pandemic is still ongoing?
In many ways, an African safari is the ideal vacation during this time. Sunshine, fresh air, wide-open spaces, open vehicle game drives with vaccinated guides, outside dining, and no crowds. Getting out into nature is much safer than being in a crowded city. And of course, every passenger needs to show a negative test result in order to fly.
[Updated 5 November 2021]. After a wave of Delta infections which peaked in July, case numbers have come right down throughout Southern and East Africa. So what is it really like out there, right now? Is it safe to travel? Take a look at how some of our recent customers experienced their time on safari. We interviewed a few guests who traveled with us recently.
There you have it. At the moment, it is probably safer to be on safari in Africa than being back home, in our crowded cities and supermarkets. Robust health protocols are in place, and Africa remains open for international travel and ready to welcome you. Our guides are vaccinated.
That said, even if you don't feel safe to travel right now, you can book now to travel next year. 2022 is filling up fast. Once case numbers in the US and UK come down and everything opens up, there will be a flood of bookings and availability will be limited.
How safe and easy is international travel?
What about airport procedures? How do health screening and testing requirements impact your trip?
Most airlines and airports have introduced strict health protocols, for everyone's safety and to minimize the risk of infection. Some airlines require proof of vaccination. A negative PCR test is required to fly, and every passenger has to wear a mask on board. These measures are perhaps a bit of an inconvenience, but they are a small price to pay in order for everyone to feel safe and be safe, so we can travel again. Soon, we expect testing requirements to be eased for fully vaccinated travelers.
Here is a short video explaining what to expect at the airport when you arrive in South Africa.
Don't delay, book now!
Borders are open. Flights are available. Case numbers are low. It is possible to travel to Africa right now, and the risk is very low. Sensible health protocols are in place, and everyone is taking the health and safety of tourists very seriously.
As the world begins to open up and more and more people are vaccinated, we're encouraged to see more and more people booking safaris again. The early movers are benefiting from low tourist numbers. But that is starting to change. During peak season, availability is already limited and some safari lodges are already fully booked on some days.
"The wise travellers are the ones who are making plans now. I don't think a lot of people appreciate how much demand there will be once everyone is confident about travelling again, and supply could become a real quandary, especially for peak travel dates." - Jessie Ashlock, Condé Nast Traveler
Have you booked your trip yet? Get in touch with one of our friendly tour consultants to discuss how we can help you plan your next trip to Africa.
About the author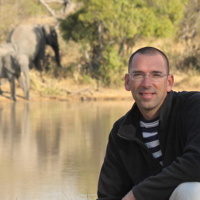 Onne
Onne Vegter is the managing director of Wild Wings Safaris. He has a deep love for Africa's people, wildlife and natural heritage. Onne has travelled to most of Africa's top safari destinations and his writing is based on years of personal experience in the safari industry. Follow him on Twitter at @OnneVegter.