African Safari Travel: COVID-19 Entry Requirements by Country
African Safari Travel: COVID-19 Entry Requirements by Country
Fresh air. Sunshine. Wide-open spaces. Open vehicle game drives. The sheer expanse and diverse beauty of the African savanna make the region a great post-lockdown destination for travellers looking for somewhere safe, remote, and away from large crowds, to enjoy a well-earned vacation. An African safari is just what the doctor ordered.
[Last update: 23.06.2022]
However, trying to keep up with the ever-changing entry requirements and travel protocols for each country can be rather overwhelming. We'd like to help you take the stress out of planning your trip by laying out each country's current COVID-19 entry requirements and health screening protocols. We'll keep this post updated as the requirements change.
South Africa
With an estimated 80% of the South African population having some form of immunity due to a combination of vaccinations and previous infection and with fewer South Africans getting severely ill, the country has lifted all lockdown restrictions, mask mandates and proof of vaccination certificate entry requirements for travellers with immediate effect. Visitors to South Africa are no longer required to provide a vaccination certificate or recent negative PCR test, or proof of recovery from Covid-19.
Namibia
Namibia is open for international travel, including travel between regions across the country.
Health screening and COVID-19 protocols
Fully vaccinated arrivals will NOT require a negative PCR test. They will, however, be required to present their valid vaccination certificate on arrival.
Fully vaccinated is defined as two weeks since the second dose (or one dose in the case of the Johnson & Johnson vaccine) of a vaccine approved by the World Health Organisation.
All unvaccinated arrivals (including children five years of age and older) must present a valid negative COVID-19 PCR test that is not older than 72 hours at the time of entry into Namibia.
Antigen Rapid Diagnostic Test results are not accepted for entry into Namibia.
Upon arrival in Namibia, all travellers will go through a health screening and temperature testing procedure and will be required to submit their full travel itinerary.
Trusted Travel System for PCR test results
Namibia uses the Trusted Travel Platform to approve the COVID-19 PCR tests taken by unvaccinated visitors 72 hours before travelling to Namibia.
Go to the Trusted Travel website to find a list of accredited laboratories.
Unvaccinated travellers to Namibia with test results from non-Trusted Travel compliant laboratories must upload a copy of their COVID-19 PCR test results on the Global Haven System for authentication.
Make sure you have a hard copy of your test results in case you encounter technical difficulties at your ports of entry or departure.
If you need assistance with the Trusted Travel and Global Haven systems, send an email to globalhaven@panabios.org.
Mandatory quarantine
Mandatory quarantine is not required, unless:
an unvaccinated visitor's PCR test is older than 72 hours. In this event, the traveller will be required to quarantine at their own expense pending the negative result of a PCR test.
Other measures
There is a nationwide curfew from 22h00 and 04h00.
Zimbabwe
The government of Zimbabwe has loosened official entry requirements for tourists with immediate effect and Zimbabwe's international airports (Harare, Bulawayo and Victoria Falls International Airports) are open to all travellers.
Health screening and COVID-19 protocols
Unvaccinated or partially vaccinated arrivals 12 years of age and older must present a valid negative COVID-19 PCR test that is not older than 48 hours from the time of departure for Zimbabwe. The PCR test must be obtained from a recognized facility in order for it to be considered valid.
Arrivals who can provide proof of being fully vaccinated are not required to present a negative PCR COVID-19 Clearance Certificate.
Fully vaccinated is defined as one dose of a single dose vaccine such as Johnson & Johnson or both doses of a two-dose vaccine such as Astra Zenica or Pfizer.
Children below the age of 12 are exempt from vaccination and PCR test requirements.
Zambia
Zambia is also open to all foreign visitors. Depending on nationality, some travellers to Zambia can enter without a visitor visa while others can either obtain a visitor visa on arrival or apply for an e-visa before travelling to Zambia. Consult the Zambian Department of Immigration website for more information or ask your Wild Wings Safaris travel consultant for details.
Health screening and COVID-19 protocols
Arrivals must have a negative PCR COVID-19 Clearance Certificate obtained within 72 hours before arrival in Zambia.
Arrivals will be screened for COVID-19 symptoms upon entry and are required to adhere to standard COVID-19 infection mitigation protocols like social distancing, wearing face masks, and personal hygiene for the duration of their stay in Zambia.
Arrivals must complete a COVID-19 contact-tracing document on arrival.
Arrivals from high-risk countries must take an additional COVID-19 test at their own expense on arrival or within 48 hours of their arrival even if they have a negative PCR test. Mandatory self-isolation will be discontinued if the PCR test is negative.
The current list of high-risk countries, which can change at short notice, includes:

Argentina,
Brazil,
Belgium,
Colombia,
Chile,
India,
Iran,
Iraq,
the Netherlands,
Peru,
Spain,
Tunisia
and Turkey.
Mandatory quarantine
Mandatory quarantine is required:
for travellers from countries that have reported the Omicron variant. The quarantine will take place at the traveller's own expense at an isolation centre for 10 days.
for those travellers from high-risk countries whose PCR test on arrival shows positive for COVID-19.
Botswana
On 9 November 2020, air travel resumed at Sir Seretse Khama International Airport in Gaborone, Maun and Kasane International Airports. Airlines servicing these three airports are Airlink and private charter flights.

Health screening and COVID-19 protocols upon arrival
The Ministry of Health and Wellness in Botswana confirmed that from 14 February 2022:
Travellers must present proof of full vaccination. Travellers who are overdue for a booster shot are not considered fully vaccinated.
Travellers who have not been fully vaccinated must present a valid negative COVID-19 PCR test result that was conducted within 72 hours of departure for Botswana and will be vaccinated at their port of entry free of charge.
Travellers who are are unable to provide a valid negative PCR test upon arrival will be required to undergo COVID-19 PCR testing at their port of entry and, in the event they test positive, will be required to isolate within the district of the port of entry at their own expense.
Children under the age of 12 are exempt.
Tanzania
Tanzania has been open to travellers from all countries since 18 May 2020. When the ban on international flights into and out of Tanzania was lifted, the government directed all tourism entities to designate and adequately train Covid-19 officers to liaise with the country's Health Ministry. All hotels and tourist facilities went through a COVID-19 certification process and new standard operating procedures were introduced to provide a safe environment for locals and tourists.
Health screening and COVID-19 protocols
Within 24 hours before arriving in Tanzania, all visitors must complete an online Traveller Surveillance Form. Upon completing the online form, visitors will receive a confirmation code, including a Unique Health Code, which they will be asked to present during primary screening upon arrival in Tanzania.
All fully vaccinated visitors are no longer required to present a negative Real-Time Polymerase Chain Reaction (RT-PCR) test or Nucleic Acid Amplification Test (NAATs). They will be asked to present their valid vaccination certificate with a QR code upon arrival. Only WHO-approved vaccines are recognised.
Visitors who are not fully vaccinated or who are unvaccinated must present a negative COVID-19 RT-PCR or NAATs test result with a QR code taken 72 hours before departure.
Children aged five years and younger are exempt from RT-PCR and Rapid Antigen Test requirements.
Visitors originating from countries listed at https://www.moh.go.tz are required to undergo a COVID-19 Rapid Antigen Test on arrival at their own expense. If their rapid antigen test yields a positive result, a follow-up RT- PCR test will be conducted for confirmation. While they wait for their results, they will be allowed to self-isolate.
We advise visitors who require a Rapid Test to avoid delays on arrival by paying for the test prior to their arrival in Tanzania. They can do this by using the automatically generated control number they receive after completing the Traveller Surveillance Form.
On arrival, all visitors will undergo temperature screening and must complete a Health Declaration Form.
Arrivals will also receive health information cards with toll-free numbers. They will be advised to self-monitor for symptoms and signs.

In the event a visitor to Tanzania develops COVID-19, they will be tested and treated at designated health facilities at their own cost.
Face masks are mandatory in all public places and social distancing is required at all times.
Departing Tanzania
Travellers who need to undergo COVID-19 testing before leaving Tanzania should plan to get tested 5 days prior to departure to allow enough time for test results to be received.
COVID-19 PCR testing is available in
Dar Es Salaam ($60 per person per test). Test results are available between 24 and 48 hours.
Serengeti Seronera ($75 per person per test and availability depending on the guest's location and logistics). Test results are available between 48 and 72 hours.
Karatu ($60 per person per test and $15 per person per test payable directly in cash). Test results are available between 48 and 72 hours.
Arusha ($60 per person per test). Test results are available between 48 and 72 hours.
Zanzibar ($150 per person per test). Test results are available between 48 and 72 hours.
Kenya
From 1 December 2021, all inbound travellers to Kenya who are 18 years and older will be required to present proof of full vaccination. The following travellers are exempt:
Travellers with medical conditions that preclude vaccination must provide a letter from an accredited medical practitioner specifying the medical reason for preclusion.
Travellers who have recovered from an active COVID-19 infection in the preceding 90 days must provide a letter from an accredited medical practitioner detailing their recovery.
Fully vaccinated travellers are not required to provide proof of a negative PCR test. Their vaccination certificate is sufficient.
However, if you are travelling to Kenya from or transiting Botswana, Eswatini, Lesotho, Malawi, Mozambique, Namibia, South Africa, Zimbabwe, Zambia, Ghana and Nigeria, you will be required to take a Rapid Test which will be provided to you free of charge upon arrival in Kenya.
For unvaccinated travellers, the following applies
You will need to obtain a negative COVID-19 PCR test result taken within 72 hours of flying. Arrivals below the age of five are exempt.
On arrival in Kenya, you will need to take a rapid antigen test at your own cost.
Health screening and COVID-19 protocols for all arrivals
All arrivals in Kenya, regardless of where they are travelling from, are required to:
go online and upload their vaccination certificate or negative PCR test certificate (depending on their vaccination status) onto the Trusted Travel or Global Haven website before arriving in Kenya. They will receive a QR code which, together with their vaccination certificate or negative PCR test certificate, they need to present to the Kenyan authorities upon arrival in Kenya.
fill out an online "Travelers Health Surveillance Form" for the purposes of contact tracing 24 hours before arriving in Kenya. Make sure you print the QR code here, too, so you can show it to the authorities on arrival in Kenya.

undergo health screening for flu-like symptoms on arrival.
Mandatory quarantine
Travellers whose rapid test shows a positive result will be required to take a PCR test and isolate pending the result. If the PCR test is positive, the traveller will need to quarantine for 10 days at a government-approved isolation facility at their own cost.
Other COVID-19 safety measures
Passengers leaving Kenya for destinations and transit airports that require PCR tests must have a Trusted Travel (TT) QR code for their COVID-19 test certificates.
New E-Visa protocols
Kenya's Immigration Services is in the process of fully automating its visa issuance process. As such, from 1 January 2021, visas will no longer be issued at the airport or any immigration border. Instead, all passengers from countries that require a visa to enter Kenya will be required to apply for and obtain an e-visa online before boarding their flight.
In Africa, we always have time ...
We are looking forward to welcoming overseas visitors to our shores and we can't wait to take you on that bush-break safari or island-style getaway you've been dreaming of. In light of the global pandemic and the changing face of how we travel and interact, we would like to remind you to 'take it slow' the African way.

Visitors can expect to be asked to follow standard Covid-19 protocols such as social distancing, wearing face masks in public places, regular hand washing and sanitising. They, like all citizens of the country they are visiting, may also be asked to complete health questionnaires and submit to temperature testing and health screening on arrival at airports and on checking into their safari lodge or boutique hotel, when visiting shops, entering restaurants and taking in tourist attractions.
This may lead to delays. Our suggestion is to take a deep breath, enjoy the moment and remind yourself of a saying we have here in Africa: "You wear the watch but we have the time."

If you have any concerns about how COVID-19 entry requirements might impact your African safari, please feel free to share them with us. While many agencies offer a standard one-size-fits-all safari package, most of our itineraries are tailor-made to your budget and travel requirements. You can rely on our experience in designing flexible itineraries to put a trip together for you that runs like clockwork, from start to finish.
You may also want to look at
Cape Town is the greatest city in the world to visit right now according to a recent article in the UK's Telegraph. If you're looking for a destination that feels pre-pandemic normal and that's bursting with life, then South Africa's Mother City is the place to be. After 24 months of lockdowns and travel bans, Cape Town and the surrounding Cape Winelands have risen from the ashes like a phoenix, revitalized, revamped and ready to welcome visitors back.
VIDEO: What's it like to travel during the pandemic? Is it safe to go on a safari to South Africa right now? We ask some of our recent guests who have done it.
Is it safe out there? Should I travel this year or postpone my plans? What is happening in South Africa? Is it safe to travel right now? We've been getting these questions often during the pandemic. Let's unpack the risks and realities.
About the author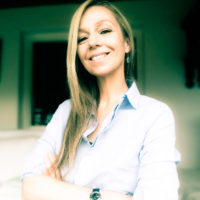 Dianne
Dianne Kokkonidis was born in Johannesburg, grew up in the Transkei and spent years exploring Europe. She returned to South Africa to live on a farm in the Outeniqua Mountains when the call of Africa got too loud to ignore. She comes from a family of storytellers, so it's no surprise she's now found her way into writing about one of the oldest stories known to mankind - the lure of Africa.