Goodbye 2021, Hello 2022
Goodbye 2021, Hello 2022
2021 was a turbulent year. Lockdowns and travel bans saw tourism and travel to Africa floundering. Trips were put on hold, travel plans were postponed and the tourism dollars that fund Africa's conservation efforts dried up. With little to no Covid-relief or support from the majority of African governments, we were left to face this crisis on our own. But 2021 wasn't all doom and gloom.
In fact, when we look back at the last year, we see an industry that rose to the challenge. Protocols and procedures were swiftly put into place to ensure visitors felt safe on their African safari. Our guides got vaccinated. We saw our safari consultants going more than the extra mile to answer our safari guests' questions and put their fears about travelling during a pandemic to rest. We saw how the guests who came on safari with us enjoyed every moment of sunshine, fresh air and wildlife sightings. And we also saw how clients who had to put their 2021 trip to Africa on hold supported us on social media, checking in for updates on our latest safari sightings. We hope our images and videos were able to bring a little bit of African magic into their lives.
So before we say goodbye to 2021, we'd like to look back at some of the highlights of the past year and reflect on some of the most memorable moments.
Our Top Three Wildlife Sightings of 2021
Supermom
After a harsh 2020, it was awesome to be back in Kruger. And she welcomed us back with amazing sightings. It's always special to encounter one of the famed animals of Kruger and, in this case, we came across Supermom, a well-known cheetah in the Crocodile Bridge area that has raised numerous large litters. She currently has 3 youngsters with her. At the beginning of the year, we came across her just as she was busy preparing dinner for her family.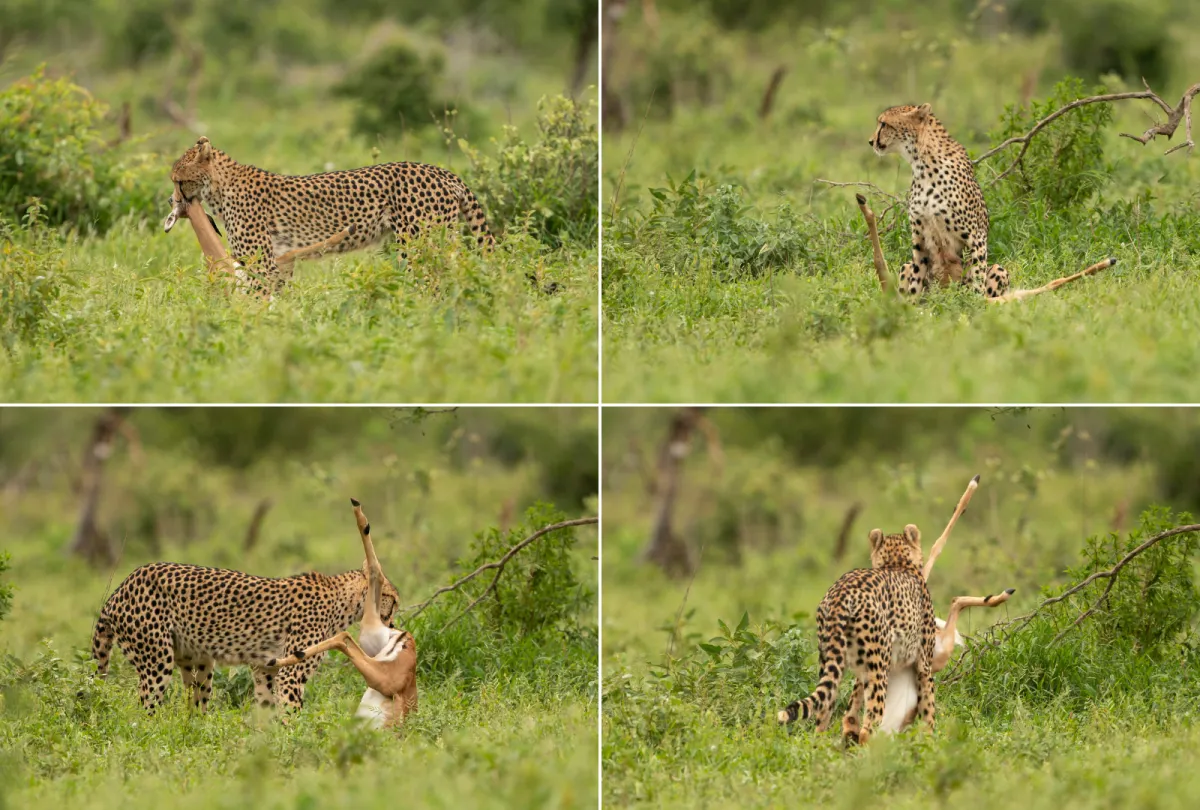 It was a struggle, but she eventually overpowered the impala. She had to eat quickly as the vultures were already waiting and soon chased her off. While witnessing a hunt can be an intense experience that leaves us with mixed emotions, this is the circle of life in nature. Successful hunts for this mother means she can be more successful in raising her offspring.
The leopard cubs we almost missed
There is something really special about encountering leopards in the wild and they often make strong candidates for the sighting of the year. 2021 was no exception and there are a few sightings that stand out. We'd heard of a leopard with two cubs that were regularly seen at the N'waswintsontso Bridge just south of the Tshokwane picnic spot. On one safari, we were on our way to Satara and were heading past that exact spot. We felt hopeful as we approached the bridge and saw several vehicles waiting there. This is a good sign, but we soon realised we were too late. The leopard and her cubs had been spotted about 10 minutes earlier before moving into the reeds and vanishing from sight. Still, we waited for quite some time without success.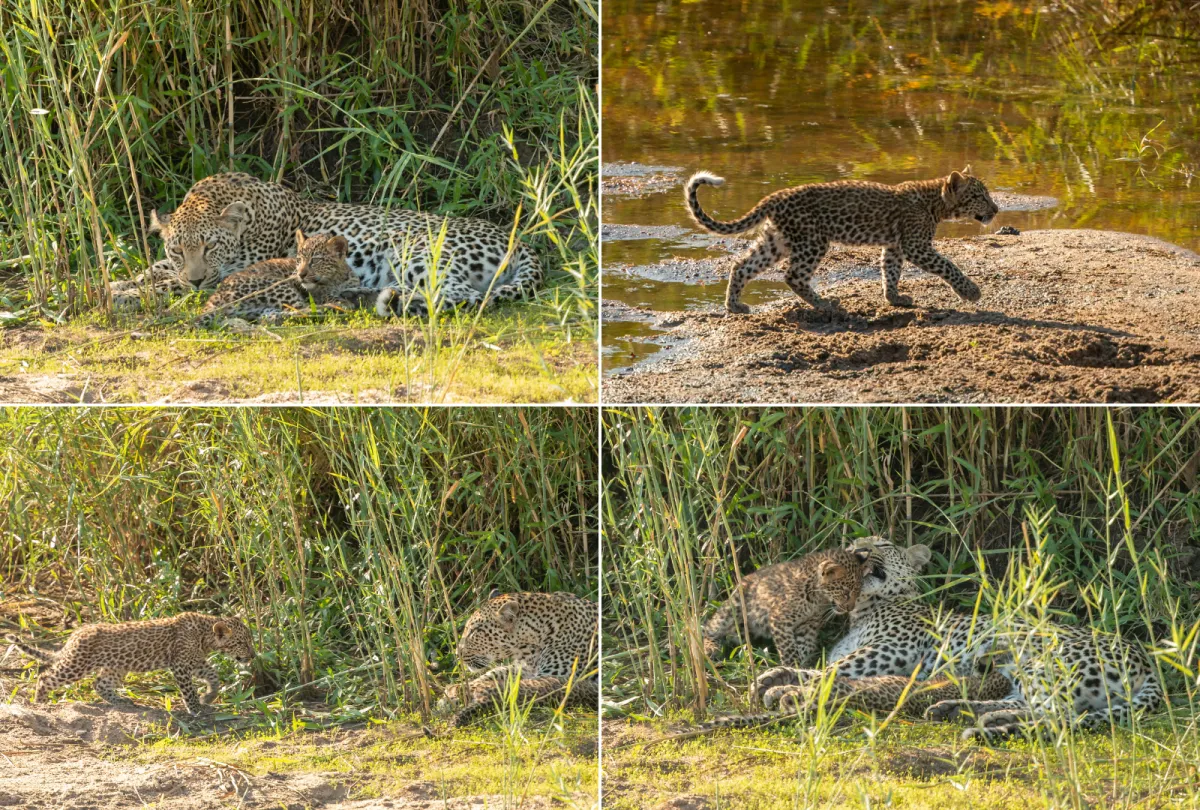 Eventually, we moved on to the picnic spot for a well-earned break. When we were ready to head out again, we decided to have one more look at the bridge. This time there were no other vehicles and our hope soon dwindled. We crossed the bridge and just before we got to the other side, we looked back. And spotted the mother with her two cubs suckling! What a special sighting. With no other vehicle around, we had this incredible sighting of the female leopard and her two cubs all to ourselves. It was simply wonderful watching the adventurous cub stalking birds while the other stayed close to mom's side.
Precious painted wolf pups
Wild dogs, also known as painted wolves, are highly endangered and always a very special sighting. August is the time that painted wolf pups emerge after their winter denning season. It's always special to encounter them during this time. Early one morning we headed towards a potential den site. On our way there, we came across three painted wolves on a hunt. They arrived at a water pan for a drink with four hyenas on their heels. A few elephants also appeared. The painted wolves didn't appreciate the hyenas and tried to chase them away. The commotion that ensued upset the elephants who, in turn, chased after both the painted wolves and the hyenas.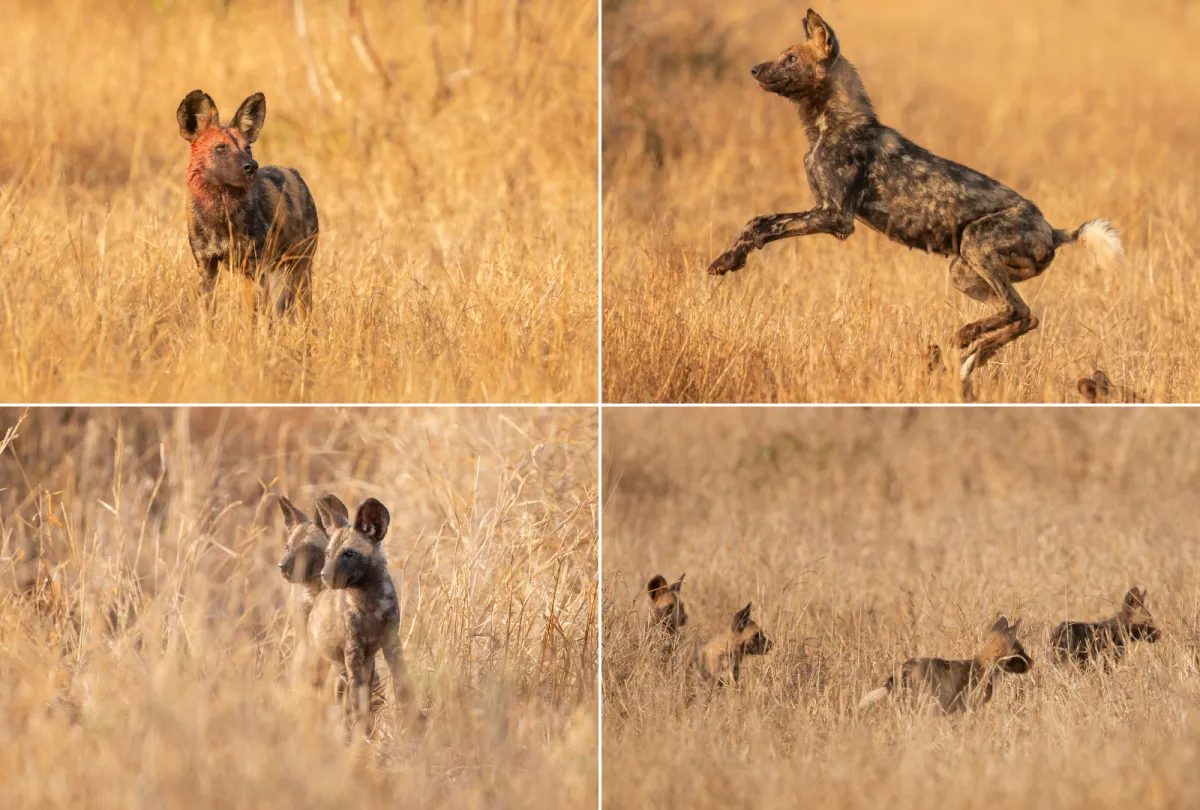 Fleeing the water pan, the painted wolves led us to their den site where one of the adults was met by jubilant pups who emerged from their underground den, twittering exuberantly. It wasn't long before another two adults arrived with blood on their faces. They regurgitated food from the kill they'd made for the pups ensuring that they all got something to eat. Intimate moments like this are very special and we were enthralled. The following day, we returned to the den for more incredible game viewing.
Our Top Three Guest Reviews of 2021
Below are three of our favourite online reviews from 2021. Yes, some people still opted to travel during 2021 despite the pandemic. And they had amazing experiences, as you can read below:
Best safari experience imaginable
"Wild Wings is an amazing tour company who gave us the trip of a lifetime. We did a 6-night custom safari with the add on bush walk, night drive, and panorama tour on the drive back to Joburg.
Kruger National Park is every bit of a dream African safari. We stayed in three park campsites: Skukuza, Satara, and Berg-en-Dahl. Pictures cannot truly show the splendour of the savannah. Long drive days in the open-air truck revealed herds of elephant, giraffe, Cape buffalo, zebra, and wildebeest. We drove for 15 minutes next to a pride of 11 lions walking up and down the road. A mother elephant flexed on us as we drove too close to her baby. We witnessed two full mane male lions eating a Cape buffalo and a leopard in a tree devouring the impala he killed and carried to the fall branches to avoid scavengers. We saw him carry the impala down the tree clenched in his jaw to move from the hyenas below the tree. A mother and baby rhino walked directly across our path feet from us."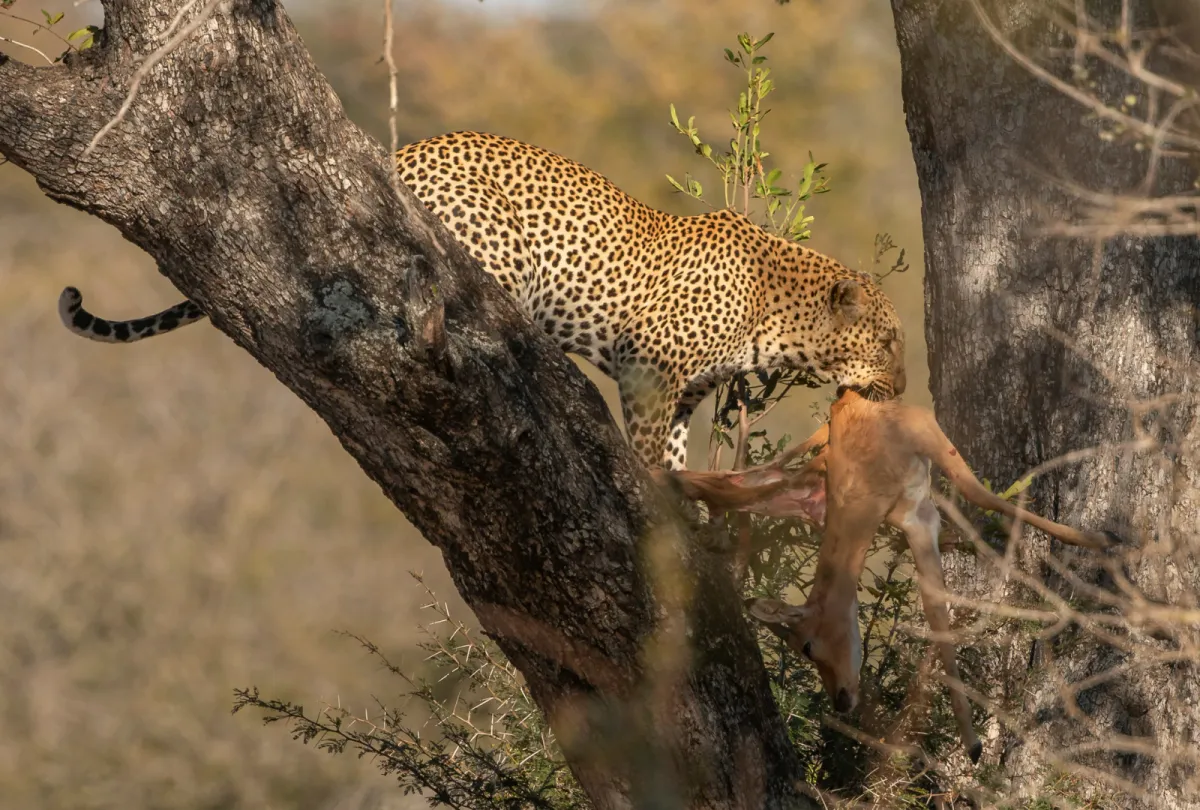 "Watering holes full of bathing, yawning, and snorting hippos; shorelines covered in dozens of crocodiles; herds of sable antelope, kudu, and impala. Pod after pod of playful and curious chacma baboons and vervet monkeys. And, oh, the warthogs that got Hakuna Matata stuck in my head over and over. And I haven't even mentioned the mongoose, hornbills, fish eagles, ostrich, vulture and more. So much more.
The perfect trip ended gloriously with a panorama drive through the Drakensberg Mountains and Blyde Canyon River. This add-on showed us SA splendour that we didn't know existed.
Thank you Clare at Wild Wings Safari for all of the emails coordinating this trip. And a huge thank you to our Barefoot guide, Simon for his expertise, driving skills, and amazing cooking. We couldn't have asked for a more special, personalized experience.
We travelled with some serious Covid lockdowns in place in the country. Everything was still perfect." —Brianna from the USA, travelled in July 2021
They Handled Everything!
"Loved, loved, LOVED this trip. Wild Wings Safaris booked us an 18-day Southern Africa adventure that included a three-day Kruger Safari, private reserve safari, Victoria Falls, Chobe Botswana, Cape Town, Johannesburg, Oudtshoorn, Knysna, and Garden Route self-drive.
Our tour advisor, Michael, took our request ("we want to see animals and Victoria Falls, here's our budget, and, oh, one of our party has mobility issues") and designed the perfect trip of a lifetime."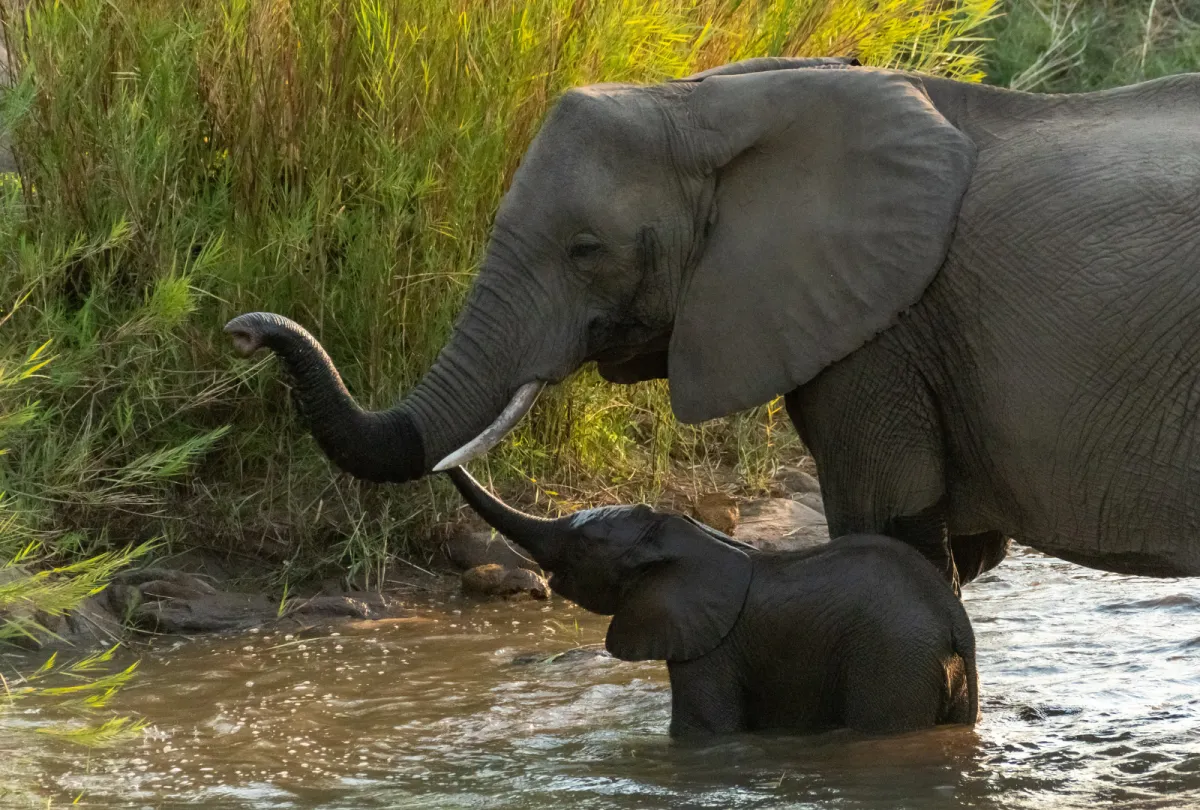 "We had to postpone our original trip date due to COVID travel restrictions, and when we were ready to travel again, Michael rebooked everything exactly as we'd originally planned, no problem. He was gracious and accommodating of our many questions, and didn't even flinch at my naivete when it came to international travel. The trip was virtually flawless, and we felt we were in excellent hands.
Our Wild Wings Kruger Guide, Nicky, was amazing. We had a ton of sightings and got some amazing pictures. She even helped me with the settings on my new camera to be sure I could capture what I was seeing. Our full-day really was a full day: Nicky picked us up right after the camp gates opened at 06h00, and we almost didn't make it back before the gates closed 12 hours later. In the middle, she cooked us a terrific meal in a public picnic spot with elephants chewing on trees right next to us!
I can't say enough about this company and its people. If you're looking for someone to handle everything that comes with an international adventure, look no further. Highly recommended." —Joy from the USA, travelled in September 2021
Once in a lifetime experience
"I cannot say enough about how amazing this experience was with Wild Wings Safaris. Our guide Simon was EXTREMELY knowledgeable about the park, including the plants, animals, birds, etc. He knew the answers to all our questions (and believe me, we had a lot of random ones) and seemed passionate and excited about what he does."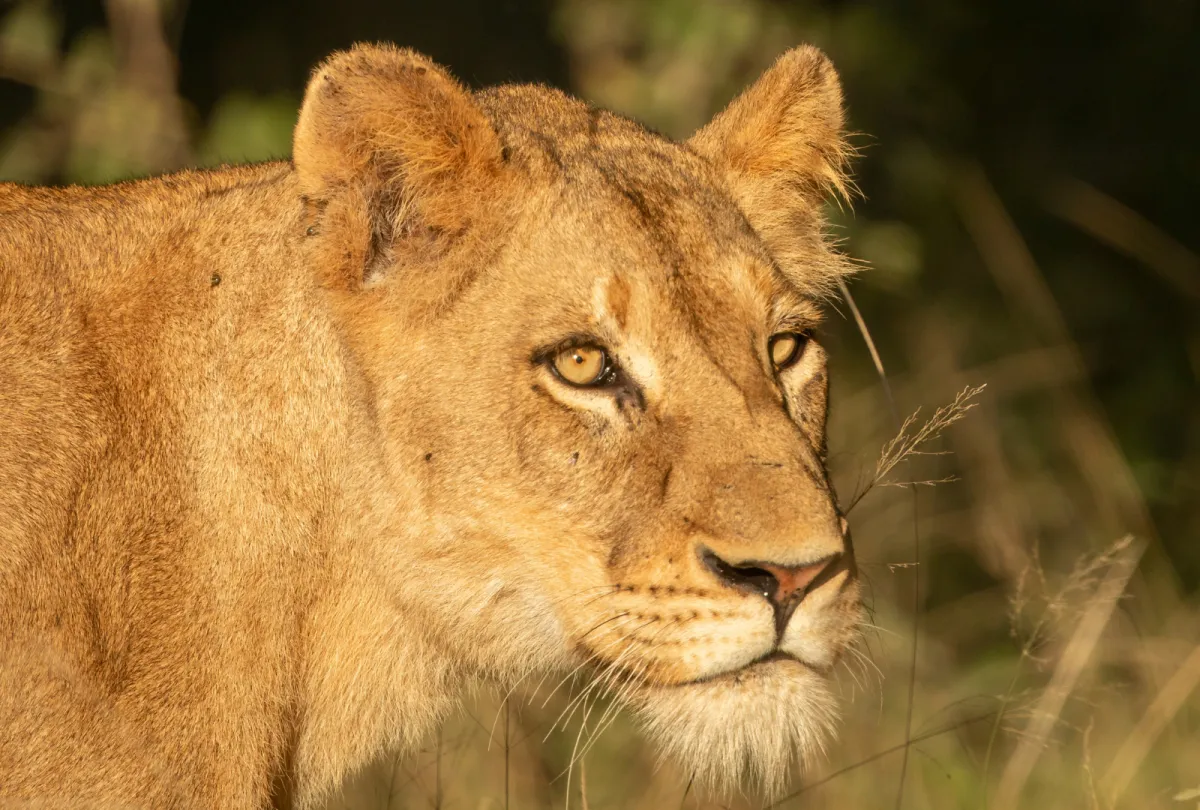 "We saw the Big 5 including everything else we could have even imagined with multiple sightings of each and some very close and cool encounters with many. We saw lions, cheetah, leopards, buffalo, elephants, zebras, giraffes, hippos, hyenas, rhino, baboons, vervet, wild dog, mongoose, a variety of birds and a few reptiles, and more I'm sure I'm forgetting to mention. We would not have had such a successful trip if it weren't for Simon knowing where to go and how to track different animals. We also appreciated how respectful he was of the animals and the environment they live in. We are in their space to observe and we never disturbed the animals.

On top of the safari, Simon prepared hot meals for us and it all tasted incredible! This was a once in a lifetime experience but if we ever do return, we won't book with anyone other than Wild Wings!" —Courtney, travelled in April 2021
Our Most Popular Social Media Posts of 2021
For those who couldn't travel to Africa during 2021, our social media posts kept the dream alive and brought a slice of Africa home. Follow us for regular sightings updates and incredible video clips from our African safaris. Below are three of our most popular social media posts with the most shares and engagements:
How I got elephant snot on me...
Powerful cheetah coalition hunts down adult topi in the Masai Mara.
Don't mess with the lion pride male!
Simon's Top Six Wildlife Photos of 2021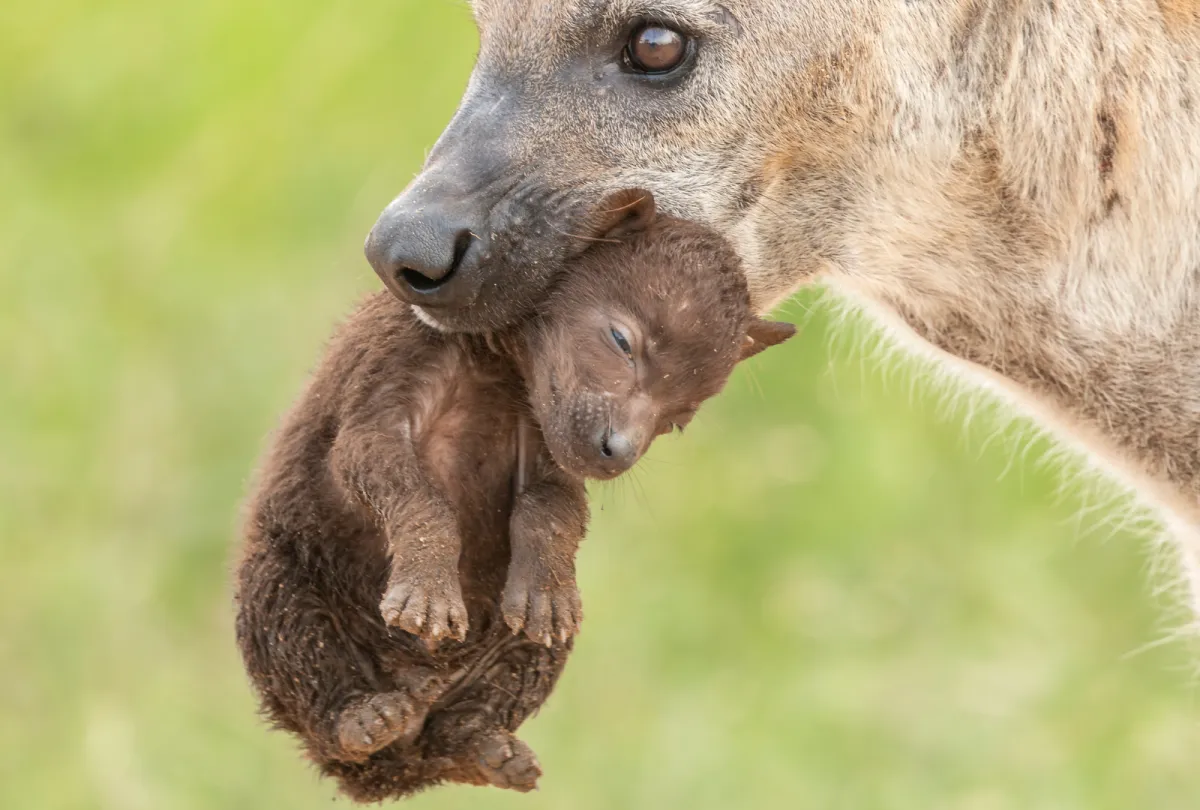 "It's not unusual to encounter hyenas and cubs in Kruger as they often have dens in culverts under the road. To see them carry a newborn cub from one den to another makes this photo special." —Simon Vegter
Leopard profile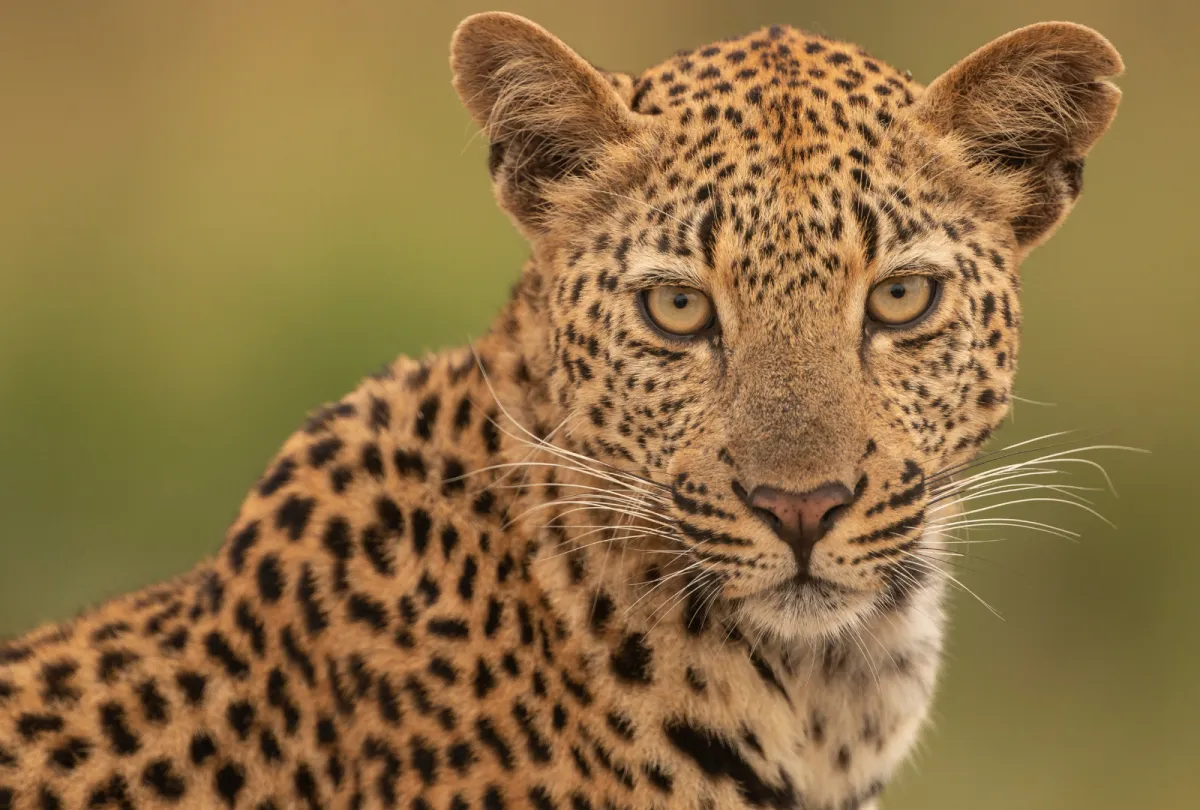 "It's always special to encounter a relaxed leopard on the side of the road. This one provided me with good photo opportunities." —Simon Vegter
Rhino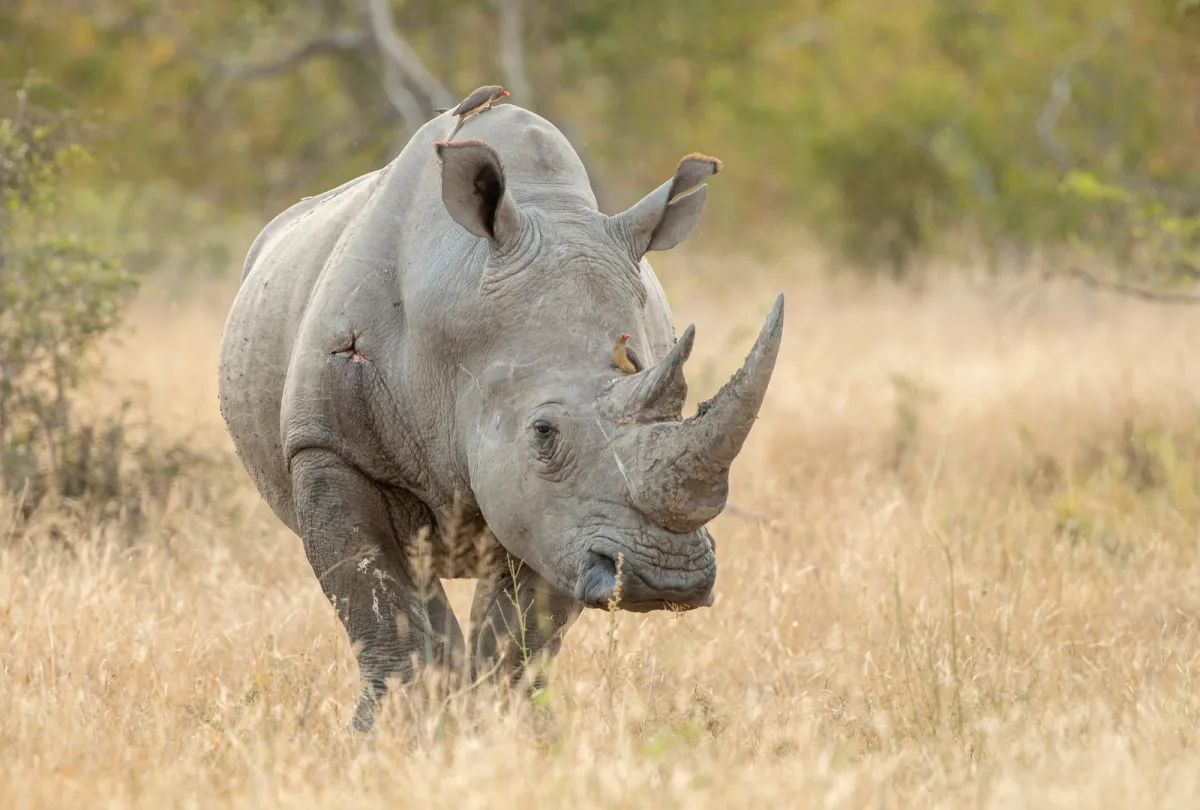 "Photographically perhaps not the best photo, but with the rhino numbers dwindling due to poaching, and most of them now being dehorned to discourage poaching, getting a good photo of a rhino with its horn intact is getting harder and harder. That's why this image made it into the top 6 for the year." —Simon Vegter
Sunbird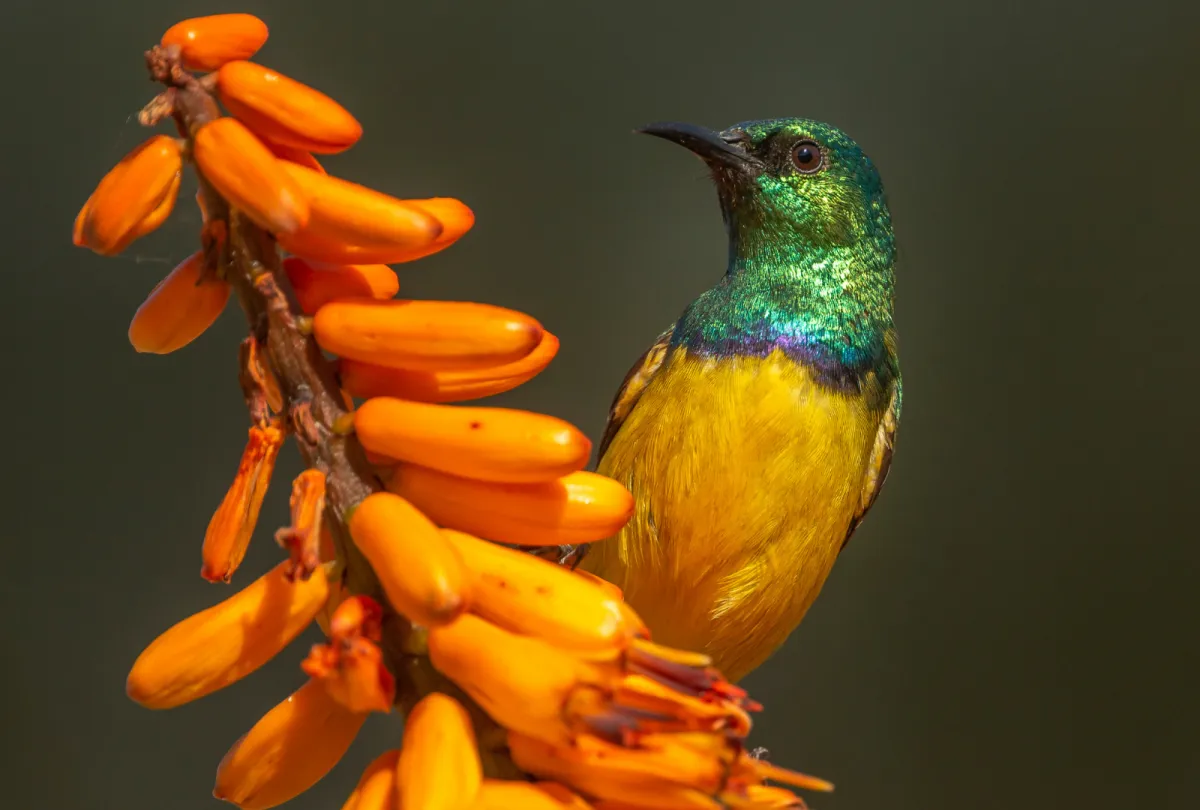 "Winter provides the best opportunities to photograph sunbirds feeding on aloes. Here, a collared sunbird is photographed in Skukuza camp. I love the colours and background of this photo." —Simon Vegter
Hyena side-lit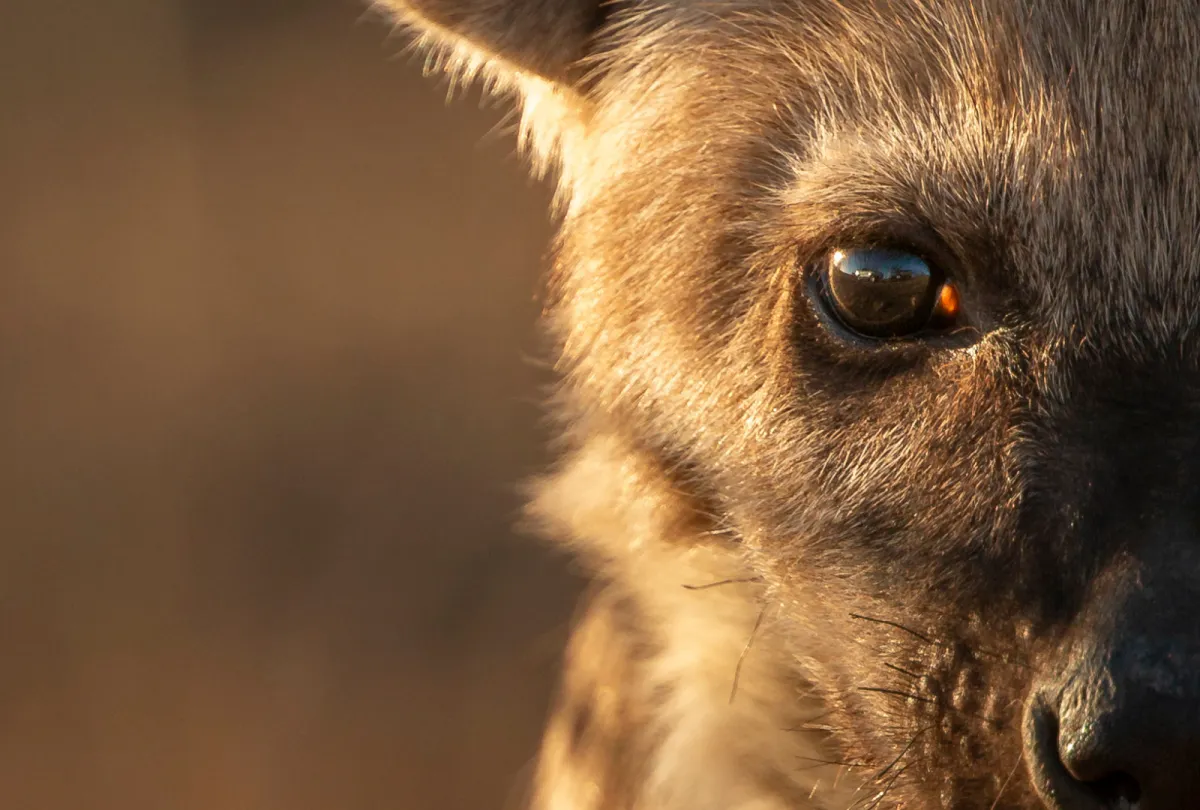 "Hyenas were cast as the villains in "The Lion King" movie, but in reality they are amazing and beautiful animals that serve a vital ecological purpose. In this image, I just love how the sidelight shines through the hyena's eye. With the other side of the face being in the shade, I decided to edit it out of the photo, drawing attention to the eye." —Simon Vegter

Lion claw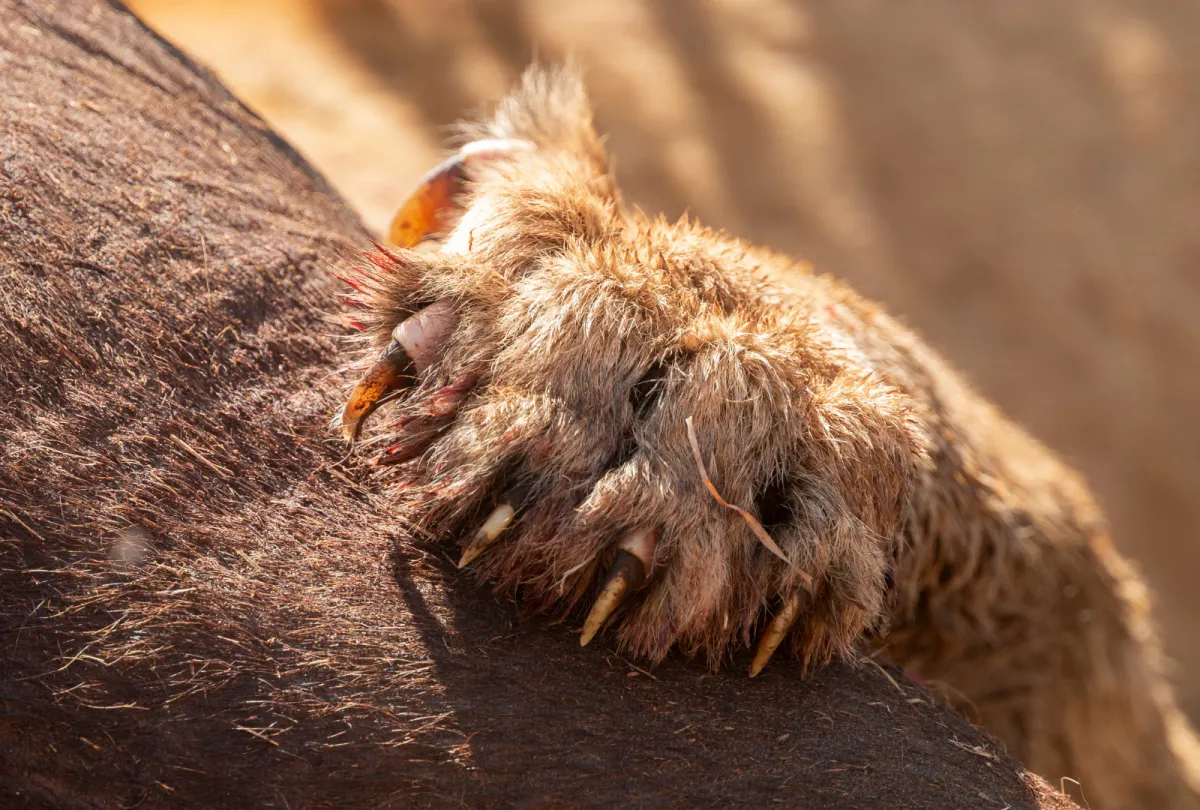 "While watching a lion feeding on a buffalo, I decided to focus on some smaller details to tell the story." —Simon Vegter
Happy New Year
A message from our Managing Director, Onne Vegter
As 2021 comes to a close, we would like to wish you a much better 2022! Despite the uncertainty and disruption caused by Omicron, we have reason to be optimistic that the pandemic will wind down during 2022 and that more people will be able and willing to travel again.
While Omicron is more transmissible and has caused new waves of infections in many countries, it also appears to be milder than previous versions of this coronavirus. Doctors are reporting milder symptoms, and while case numbers have skyrocketed, we are encouraged to see that hospital admissions and deaths have stayed well below the previous peaks we witnessed earlier in 2021.
The nonsensical, knee jerk travel bans that were imposed on Southern Africa when Omicron was first discovered caused a lot of unnecessary damage to tourism and the local economy. Fortunately, they have mostly all been lifted again. It is already possible to travel now, and those who have done so despite the media's tendency to keep whipping up fear and panic over the Omicron variant, have had a wonderful time on safari. An African safari remains the perfect post-pandemic trip, offering wide-open spaces, fresh air, sunshine, beautiful nature, and almost everything happening outside (open vehicle game drives, outdoor dining, even outside showers at some safari lodges!).
Below is a photo that was taken on 29 December 2021 from Lions Head, a popular viewpoint next to Table Mountain in Cape Town. A number of international guests, as well as locals, enjoyed the sunset from the top. Isn't this a lot better than sitting cooped up inside?
I leave you with a quote from American writer Jack London. The quote featured in the recent James Bond movie, No Time To Die:
"The proper function of man is to live, not to exist. I shall not waste my days trying to prolong them. I shall use my time."
May 2022 be everything you hoped for, and more.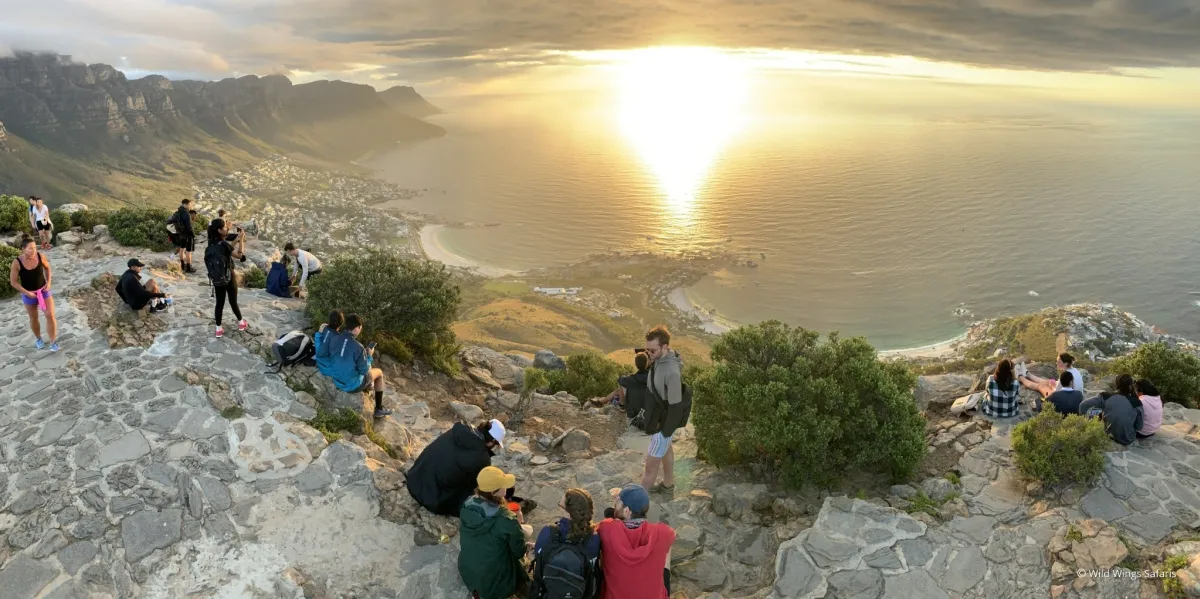 You may also want to look at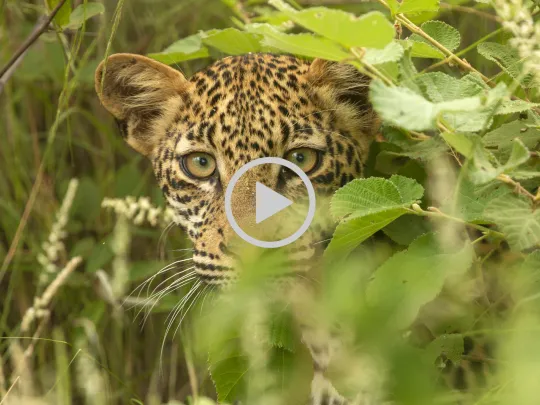 VIDEO: What's it like to travel during the pandemic? Is it safe to go on a safari to South Africa right now? We ask some of our recent guests who have done it.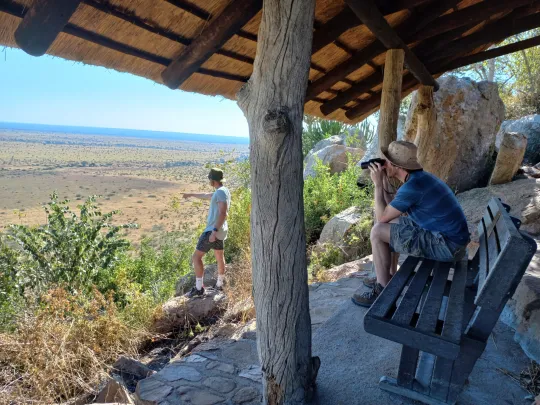 Is it safe out there? Should I travel this year or postpone my plans? What is happening in South Africa? Is it safe to travel right now? We've been getting these questions often during the pandemic. Let's unpack the risks and realities.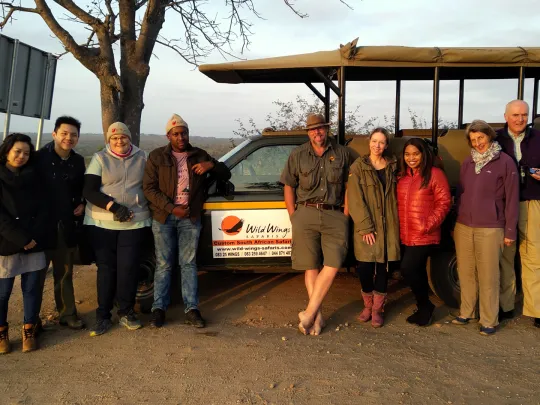 I learned a lot on my Kruger safari. I'm not talking about the obvious insights into wildlife and how important it is to preserve sanctuaries like the Kruger National Park for future generations. That's par for the course. I'm talking about rediscovering your inner child, meeting people who love what they do and why you'll be showered with love if you wear a German army parka to Kruger.
About the author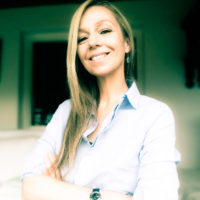 Dianne
Dianne Kokkonidis was born in Johannesburg, grew up in the Transkei and spent years exploring Europe. She returned to South Africa to live on a farm in the Outeniqua Mountains when the call of Africa got too loud to ignore. She comes from a family of storytellers, so it's no surprise she's now found her way into writing about one of the oldest stories known to mankind - the lure of Africa.