Picking the Right African Safari Operator
Picking the Right African Safari Operator
A bit of legwork goes a long way when it comes to picking a great safari operator. Finding the right tour company can be a relatively straightforward process if you ask the right questions about quality control, safari styles, travel timeframes and the best destinations in Africa.
The distinct advantages of travelling with a safari operator in Africa make this the better option for most travellers, especially first-time safari-goers. Choosing a good safari operator is, however, of paramount importance. Take your time researching and comparing options ahead of time, so that you don't feel rushed into making any rash decisions when planning your travels in Africa. Here's a useful guide for honing your search down to the best safari specialists out of the multitude of operators around.

Four Key Factors to Get you Started
Given the profusion of tour operators, based throughout Africa and abroad, you need to narrow your selection down to those that meet your standards and specific criteria for a successful trip.
Firstly, the best match depends on four basic factors:
The quality of the safari experience provided,
The style of travel you prefer,
The time you have available for your safari, and
Where, in all of Africa, you want to go on holiday.
Let's start with the quality factor, as this is the trickiest one to gauge when researching safari operators, particularly from abroad.
1. Quality Control
Ensuring that the safari operator you choose delivers the highest quality African travel experience is the most crucial part of the planning process! This becomes particularly important when choosing a budget tour operator as the aim is to cut costs without compromising on quality.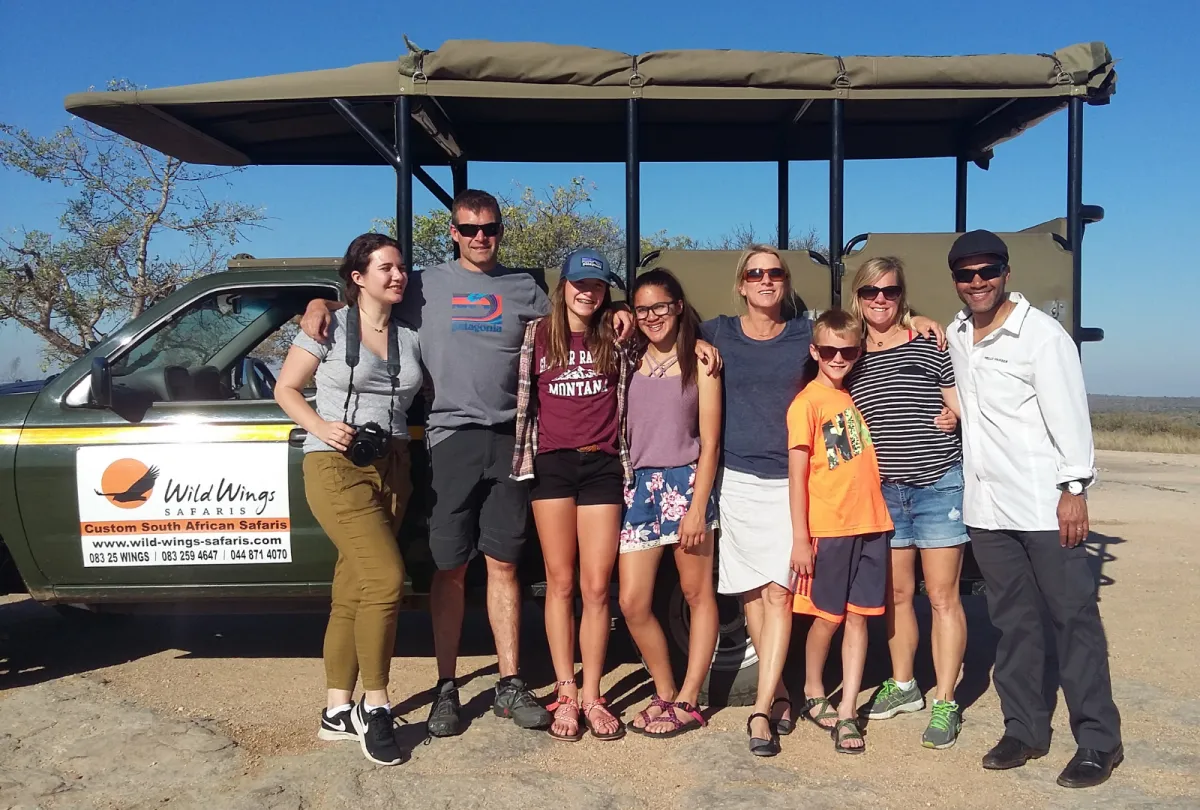 Here are some good questions to ask in your quest for a top-notch safari operator in Africa:

What are previous travellers saying in their reviews?
Luckily, in this digital age, the pigeon has been replaced by the online forum, so you can see what people are saying about various tour operators. You can easily check up on the company's track record by reading feedback from past customers.
Visit one of the reputable travel forums and review platforms, such as:
In addition to checking the operators out on review websites and travel forums, a quick web search for the operator can also garner fruitful results. If a tour operator isn't mentioned on any travel forums or in reviews, proceed with caution. If the tour operator doesn't come up in search results at all then it is probably fair to say move on to the next one. A reputable safari company should at least have some online presence at this advanced stage of technological development.
Who are these so-called safari experts?
Have a look at the About Us section of the operator's website and at its social media (Facebook, Google+ and Twitter) channels, to get a feel for the company and its ethos. Also, scope out recommendations from reputable sources, like established travel guides. It's important to access recent information because even a highly rated operator can change for the worse over time.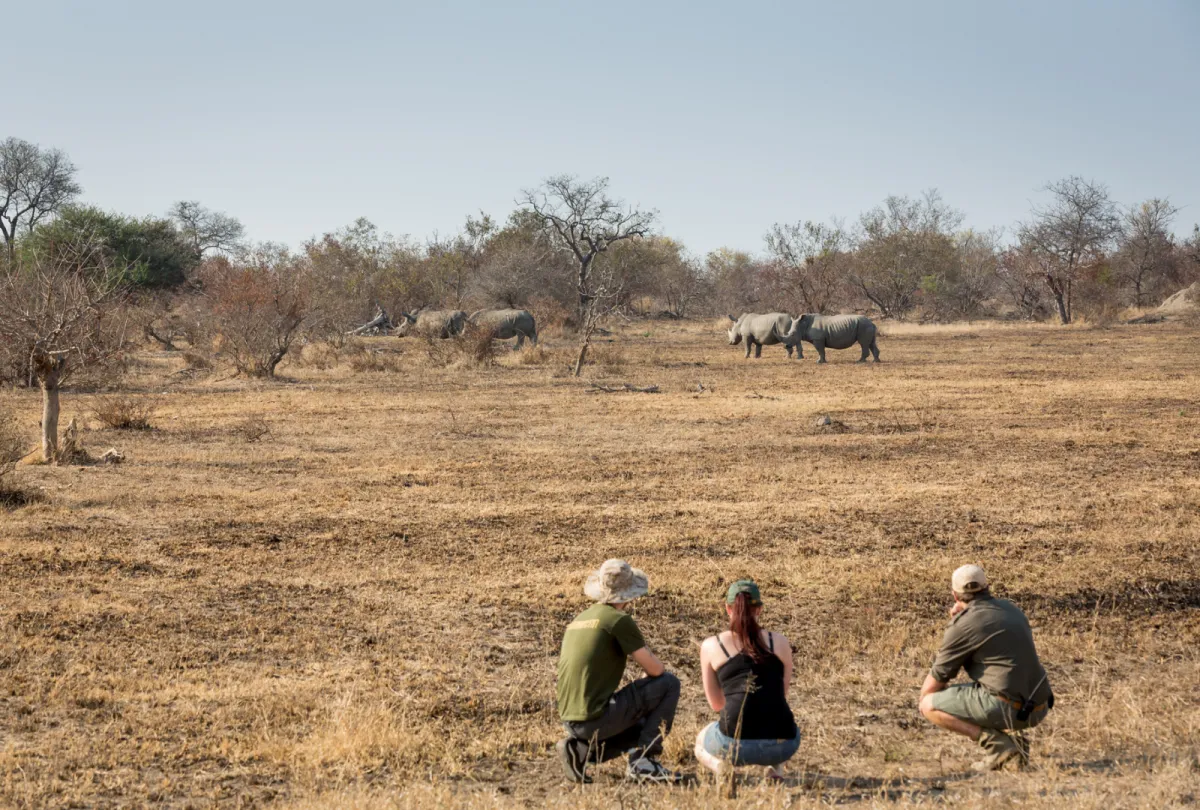 Establishing what ethics the safari company has, helps ensure that the operator is compatible with you. A tour operator that matches your values, ethical views and standards is far more likely to offer the ideal safari experience for you.
Some questions worth asking: does the tour operator...
have accreditation, any credible awards or outside validation?
support conservation and environmental sustainability?
promote social responsibility and benefit or employ local communities?
protect wildlife or offer hunting on any of its safaris?
care about its staff and the areas visited?
welcome children and travellers with special needs?
If you are spending time in your chosen region of travel before your safari, you can also ask fellow travellers and other businesses in the tourism industry (such as your lodge, day trip providers and the local tourism office) about your operator's performance and reputation.
How well do their guides know the ropes?
A core part of the African Safari adventure is, of course, the game viewing element. When picking a brilliant safari operator it is pivotal to ascertain how skilful they are in the spheres of wildlife watching and navigating the wilderness areas of Africa. No matter how nice or morally upstanding the operator is, or how many personal touches they add to their safaris, if the game viewing activities are shoddy then the African wildlife viewing experience they deliver is set to fall short of overall expectations.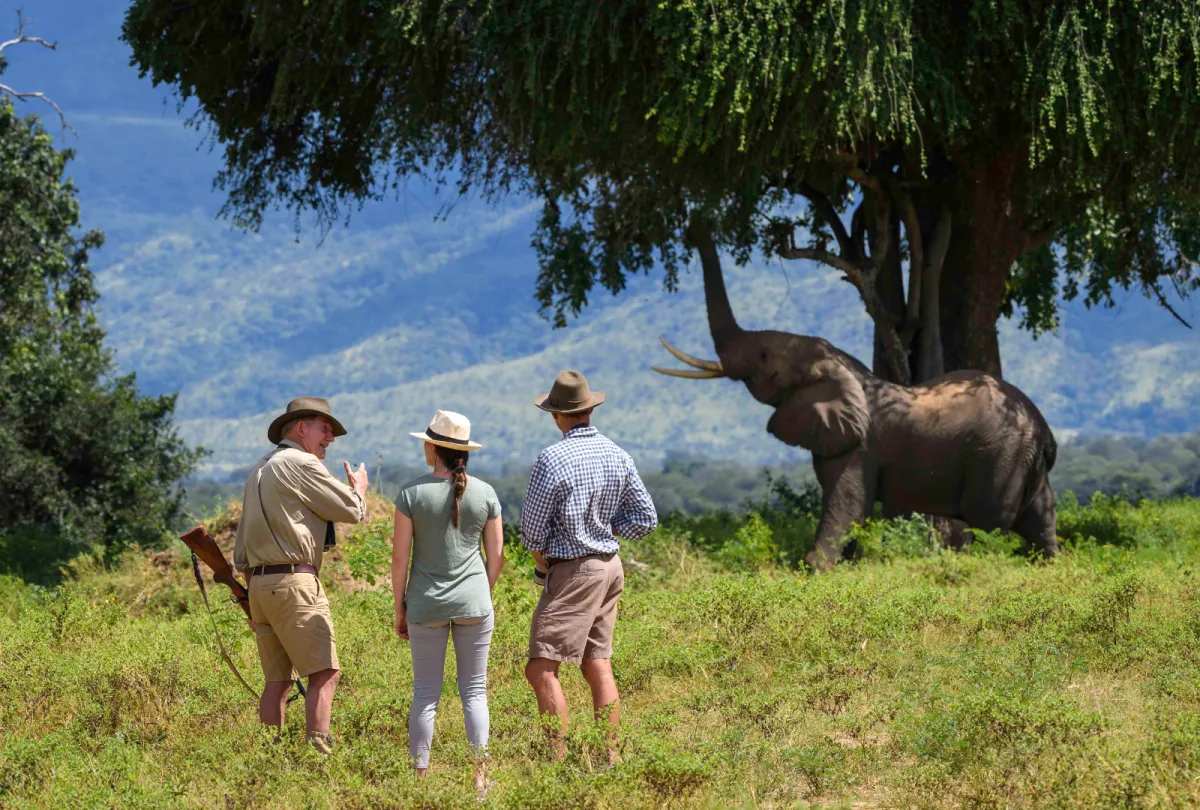 Wait a minute, let's clarify - the operator is responsible for providing expert guidance and professional game viewing activities on safari, BUT superb wildlife sightings cannot be guaranteed. An important distinction - if the guides know their stuff (wild animals, the bush, wildlife tracking, insects, plants, history, local culture etc) then your game viewing activities will be engaging and rewarding, despite challenging conditions or elusive game.
Regardless of whether you find yourself surrounded by the Great Migration or a pride of lions, the right operator can help you make the most of your time in the wild. It is also part of a safari company's job to provide accurate information about the places you will go to so that you don't end up expecting Kruger Park in the Okavango Delta, or the Serengeti Plains in Etosha National Park.
Similarly, it is important to find out as much as you can about the guides used by the tour operator. If the guides are not so great (poorly trained, ill-equipped, or uninformed) then you won't get as much out of your safari as possible. In order for things to run relatively smoothly, your guides need to be competent, experienced and capable of adapting to unpredictable situations.
Questions worth asking: are the safari guides and rangers...
well trained, accredited professionals?
experienced and passionate about what they do?
experts with special skills, such as wildlife photography and tracking?
hired directly by the tour operator or provided by a third party?
knowledgeable about the local fauna and flora?
clued up on the history and cultures in the areas visited?
aware of current conditions at the destinations? (climatic, political, logistical etc)
Spending some time liaising directly with a tour operator, as well as perusing their website, blog and social media profiles, will give you a good idea of how well they know their own products, the destinations and the safari industry in Africa. If the operator can tell you who runs which national parks, who the local people are, when the best time is to visit and where to best spot different animals, then they are in the running for first place.
Is the operation owner or family-run?
If you want personalised service, family-owned and owner-run operators often provide a more intimate safari experience and genuine hospitality.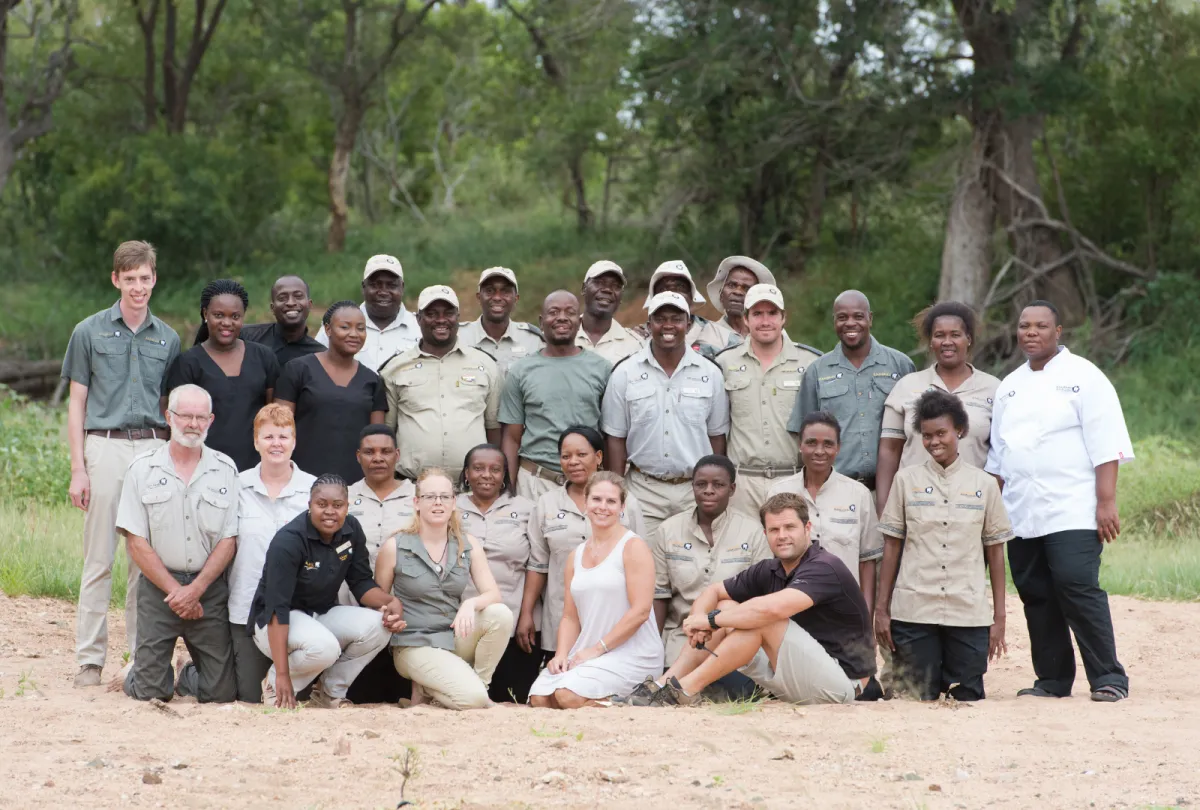 Safari companies run by the owners are likely to go the extra mile to ensure that their safaris exceed your expectations. Safaris are crafted carefully and overseen with attention to detail when the owner/s are running operations because they are usually driven by a passion for Africa, the bush and wildlife.
When communicating with the tour operator or reading up on them, you will be able to get a feel for the personality of the outfit and its owners.
Some questions worth asking: is the safari operator...
run by the owners or managed by a family?
genuinely interested in your travel plans and needs?
personally invested in the success of its safaris?
historically connected to, or actively engaged in, the places it takes travellers to?
How long have they been around?
The duration that the operator has been doing business for is generally a good indicator of the operator's standing, although not full proof. Established operators that have been working in the African safari industry for years have the benefit of accumulated lessons and insights gained on the ground. If the safari company has been around since Livingstone first saw Vic Falls then they have more than likely embarked on their own safaris and stayed at the places they incorporate into their itineraries. If the operator has been running trips in specific regions for decades, then it's safe to say that they know how to travel there successfully.
However, the younger tour companies, run by veteran safari guides or working with experienced staff, sometimes have the competitive edge of being innovative, energetic and enthusiastic. In a vibrant and competitive industry, you can easily avoid the fly-by-night safari operators by looking into the operator carefully, reading reviews and asking questions, especially if the company was founded yesterday.
Specific questions include:
when was the safari company founded and registered/accredited?
about how many people have already gone on safari with this operator?
can they estimate how many safaris they have conducted?
how long have the current guides been working for the operator?
is the operator based at the destination/s or even in Africa?
have they stayed at any of the lodges that they recommend?
have they been to the game parks and reserves explored on their safaris?
What activities do they offer?
Looking into the types and quality of the activities offered on the safaris is a valuable litmus test for differentiating the good from the bad operator.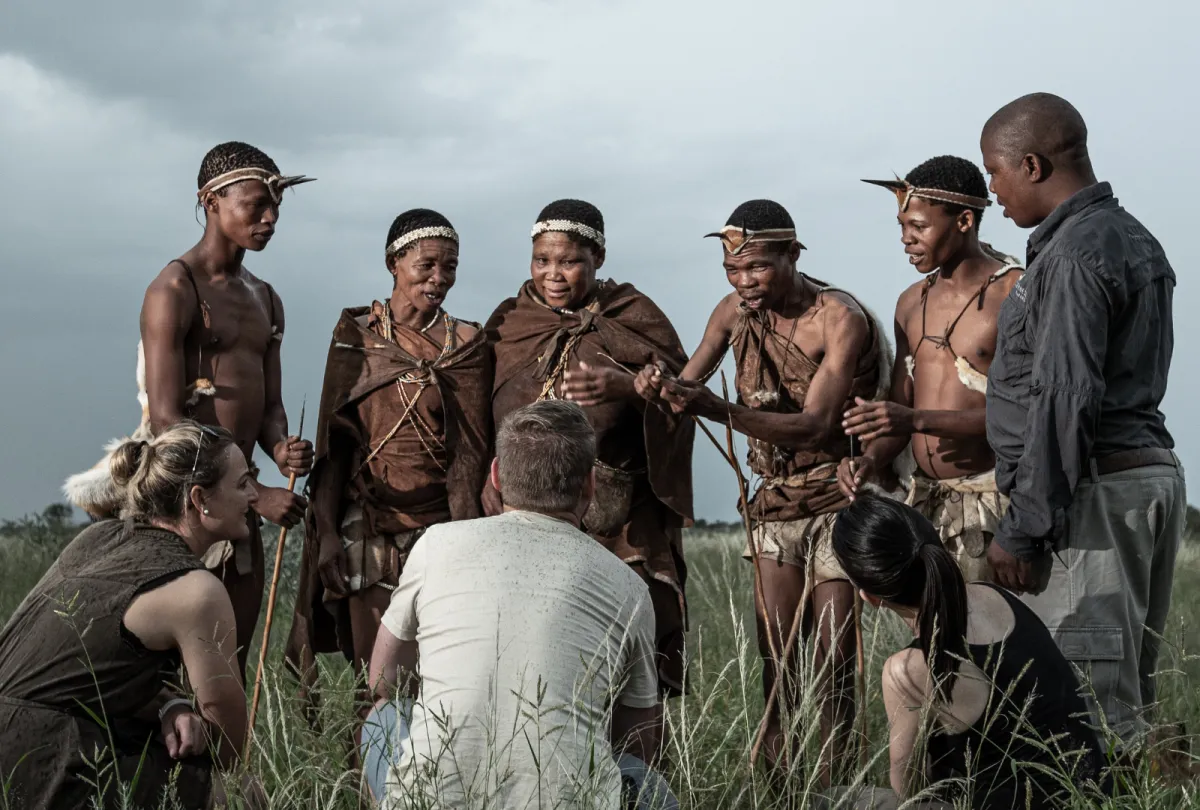 Most operators include basic game drives in the overall price of their safaris, with some also including activities such as night game drives and game walks. If you have been on safari before, then finding an operator that offers new and exciting activities can be a deal-breaker. Also, if you have a keen interest in certain activities and subjects, keep these in mind when scoping out tour operators - you will be surprised at the range of amazing activities travellers enjoy on African safaris. There are specialist safaris for birdwatching, wildlife photography, canoeing, walking, sailing, animal tracking, volunteering, and helping with conservation projects, to name a few.
If you are a high-energy traveller in search of great adventure then taking a safari that only offers game drives in an enclosed safari vehicle won't satisfy your requirements. Rather compare safari operators that offer off-road 4x4 game drives in open safari vehicles, along with some of the adrenalin-inducing activities like bungy jumping, whitewater rafting, micro-light flights and close animal encounters.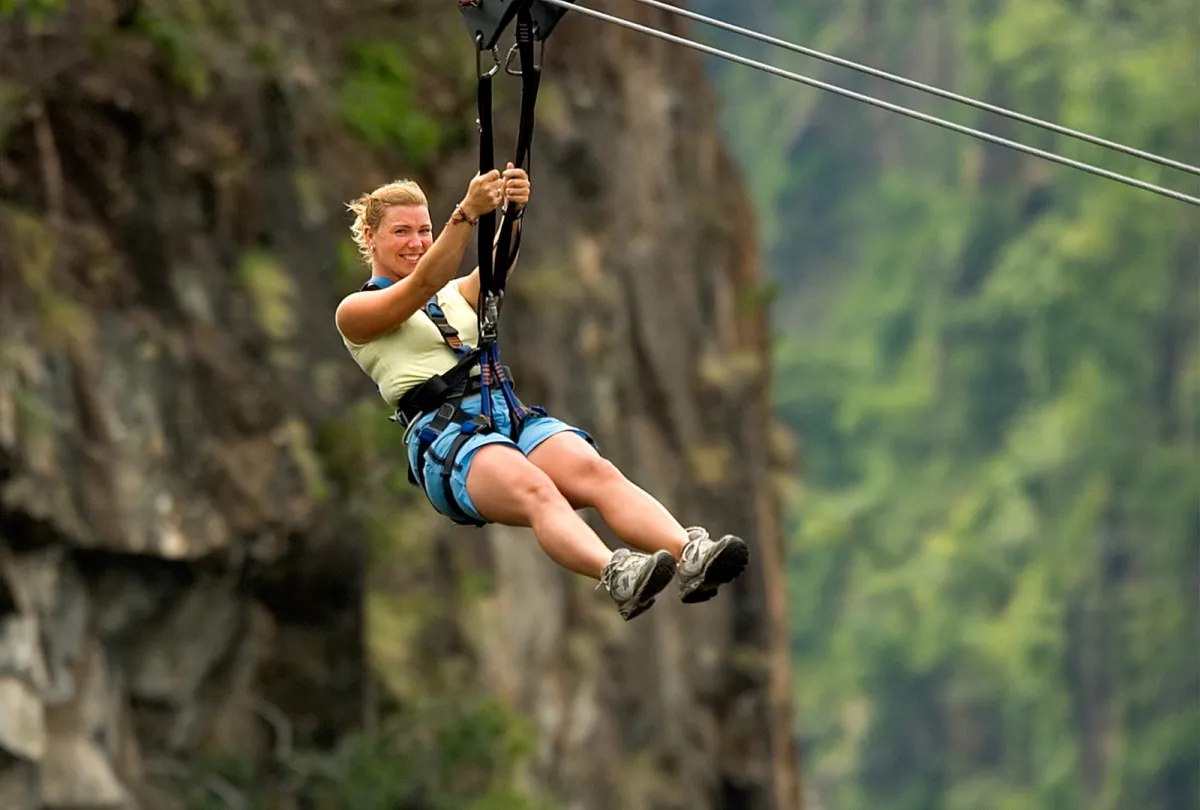 Different destinations are also famous for particular activities - Okavango Delta for mokoro rides and scenic flights, South Luangwa for walking safaris, Chobe for sunset cruises, Swakopmund for sandboarding and quad biking, Zambezi River for fishing, and so forth. So, your selected operator needs to visit the places where these activities take place and they need to include or cater for the activities.
If you don't check what activities the safari operator offers and where you might find yourself missing out on some unforgettable highlights. Even if the activities offered at one of the destinations are not included in the tour itinerary, a high-quality operator should be willing to make time allowances and help with bookings and transfer arrangements. Experienced safari operators often factor in free time for travellers to participate in recommended activities, if they so choose.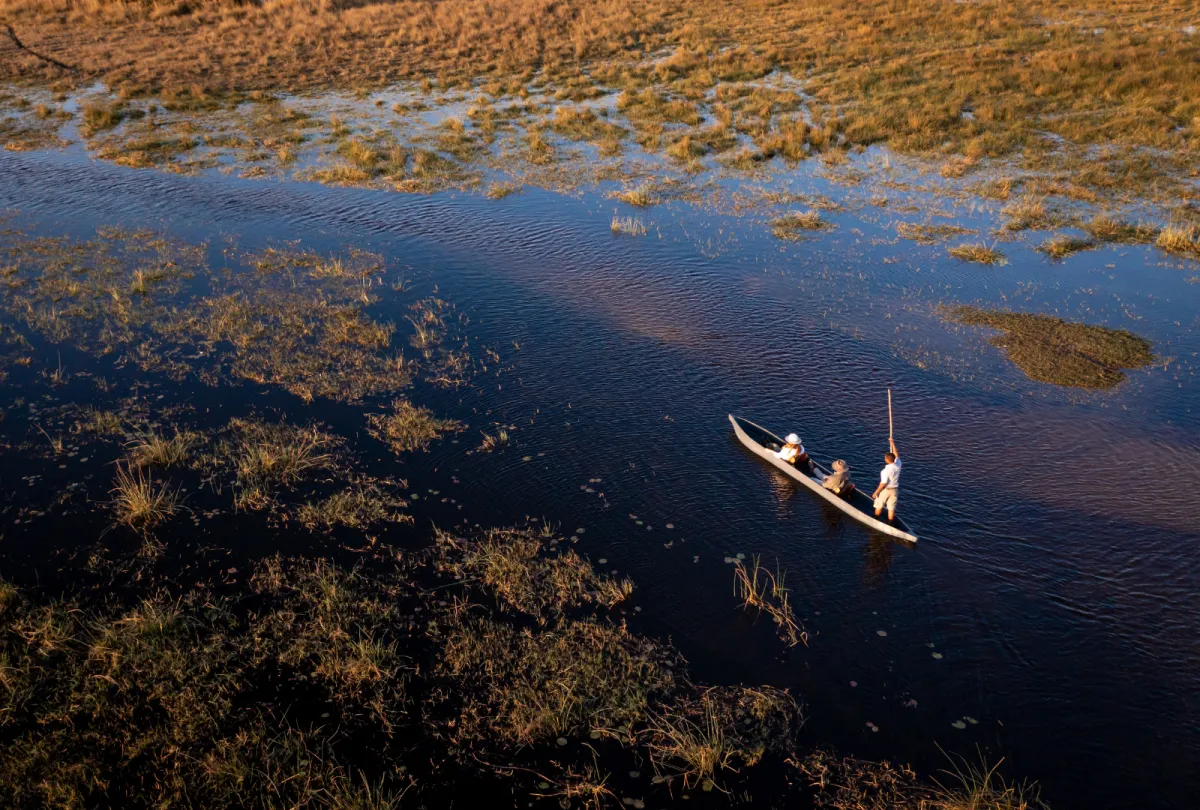 Then there's the quality aspect —minibus game viewing versus custom-built 4x4 drives, 20-seater single-engine boat versus double-decker cruise boat with a rooftop bar... you get the picture. It really is worth paying attention to the details about activities on offer and their varying wow factors.
Some good questions to ask about activities on safari: do the safaris include...
physically challenging or extreme adventure activities?
game drives, and if so, how many, where and in what type of vehicle?
guaranteed window seats? (small plane, safari transport and game viewing vehicle)
activities other than game drives, from sunset cruises to sightseeing trips and village tours?
optional excursions and activities in addition to included activities (walks, night drives, cultural excursions)?
specialist safari activities or areas of focus for photographers, birders, historians, hikers and so on?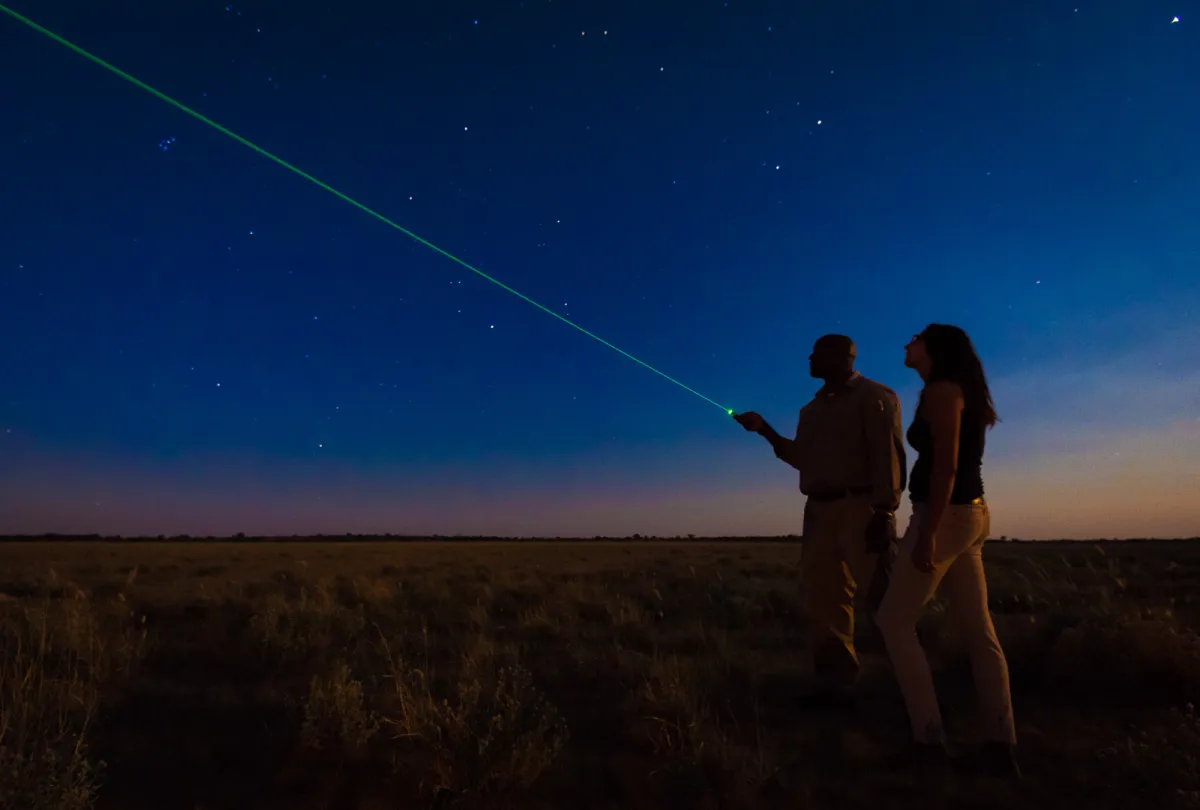 Take the time to carefully read through the itinerary for the trips that you are interested in, to ensure that they offer what you want. Note the travel distances and times, see what is included in the tour price (game drives, other activities, transfers and meals). Checking the departure times, modes of transport and accommodation descriptions can also be useful in refining your search.
How big are the safari groups?
If you are looking for a social experience, a big group safari is ideal for you, but if you want a quiet or romantic safari, an exclusive, small group safari will fit your needs better. The smaller groups allow for more one-on-one time with the guide/s whilst the bigger groups allow you to meet more people and share your travel experience with more like-minded people. It comes down to personal preference and age differences, with mature travellers mostly opting for the more personalised and intimate small group safaris.
Do they cater for your dietary requirements or special needs?
If you have special (unusual) dietary requirements then finding a safari operator that can adequately accommodate you can be a real challenge. In many parts of Africa, special diets are difficult to cater for due to the lack of western alternatives, imported products and preparation skills, as well as differing cultural preferences. If you are trying to make sure that a given safari operator can cater for your diet, try to ask specific questions, such as: "What will be served for lunch", or "What substitutes will be used or made available for my meals?"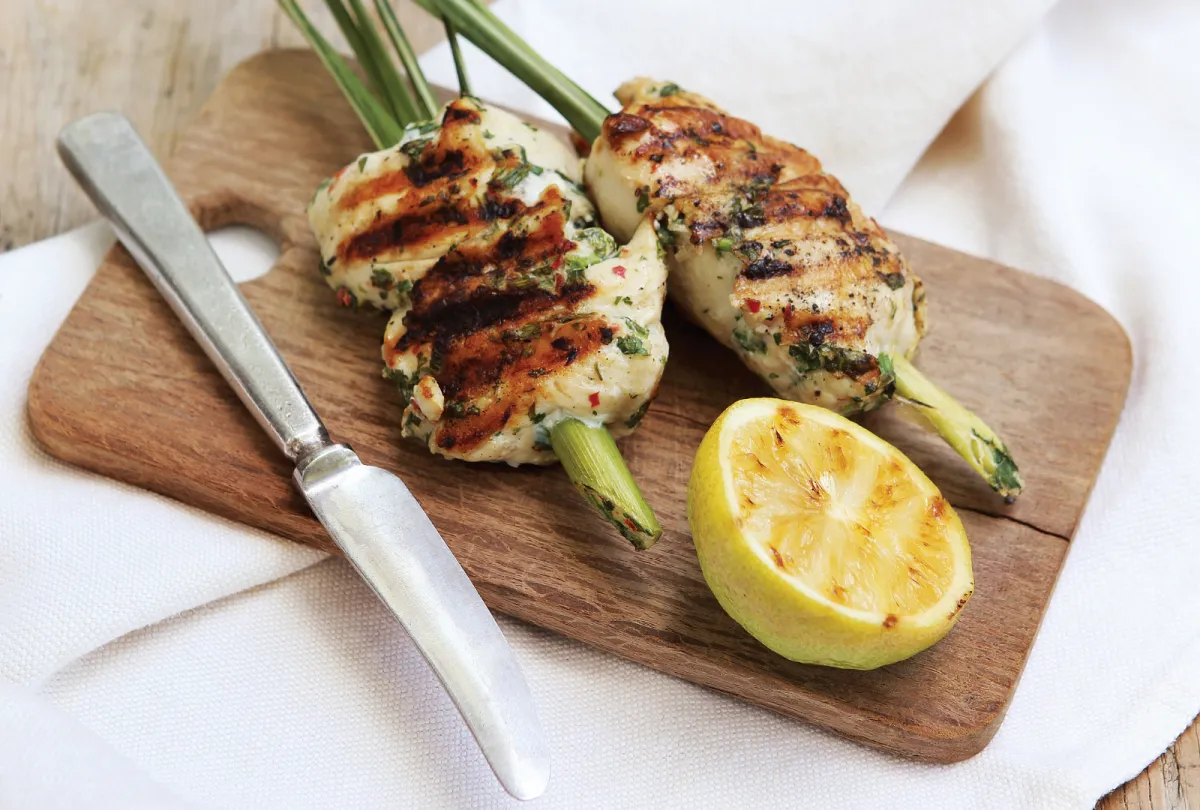 If you have health issues, allergies, or a physical disability, remember to check if the operator will be able to accommodate you adequately. A first-rate operator will even keep any serious phobias, strong aversions and distinct preferences in mind where possible.
2. Travel Style
Finding the style of travel that suits you and falls within your price range is of course important. If you have a luxurious safari in mind, then roughing it in budget campsites won't cut it. If you are looking for a down-to-earth adventure and have a tight budget, then the more upmarket safaris might put you off travelling in Africa due to the expenses.
Luxury, mid-range or budget accommodation?
Basic starting points include finding a safari operator that uses the type of accommodation you prefer. There are African safaris offering every type of accommodation —from opulent suites with private plunge pools and chic tented camps to rustic chalets and dome tents.
Safari itineraries may include the names of the accommodation establishments. Alternatively, general descriptions are provided. If the lodge or hotel names are provided, you can check them out on TripAdvisor or visit their websites. More often than not, safari itineraries include some images of the accommodation used along the way. Ask the operator for more images of the accommodation or more detailed information if you are unsure, especially in East Africa where African standards prevail.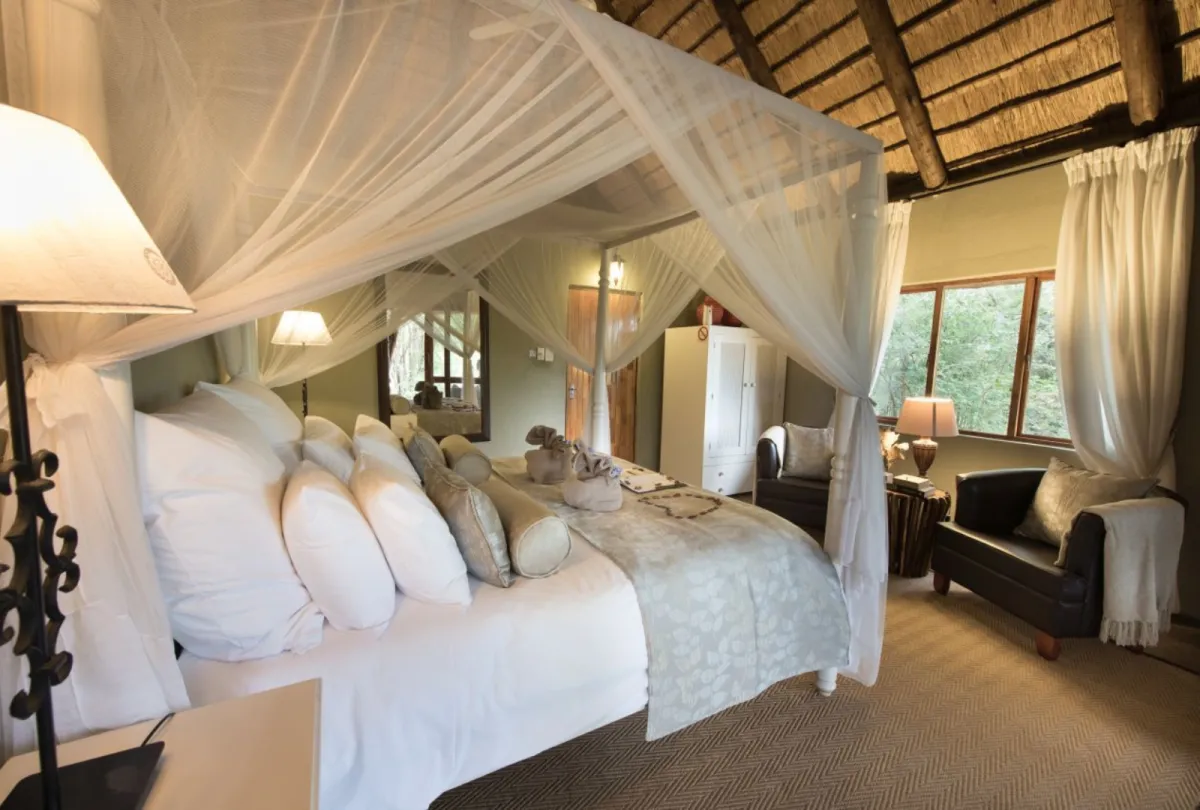 Generally speaking, Southern African countries, such as Namibia, South Africa and Botswana have a broad range of value-for-money options for the mid-range to the luxury market, while East African countries feature fewer luxurious yet affordable choices. Different destinations and regions also vary in expense, some countries and places are cheaper than others. Botswana, for example, is generally a bit more expensive to travel in than Mozambique.
Types of Vehicles & Transport
Be sure to check what kinds of vehicles are used for transfers, long-distance travel and game drives. For long drives, vehicles with air conditioning can make a big difference to your level of comfort. When it comes to game viewing, the open 4x4 safari vehicles offer better visibility and can handle the rough terrain better. If you are stuck without a window seat in a big overland truck or enclosed minibus you will be less than enchanted if this is your mode of transport on some of the game drives! A well-maintained fleet of custom-designed or open-sided 4WD vehicles is a strong selling point for a good operator.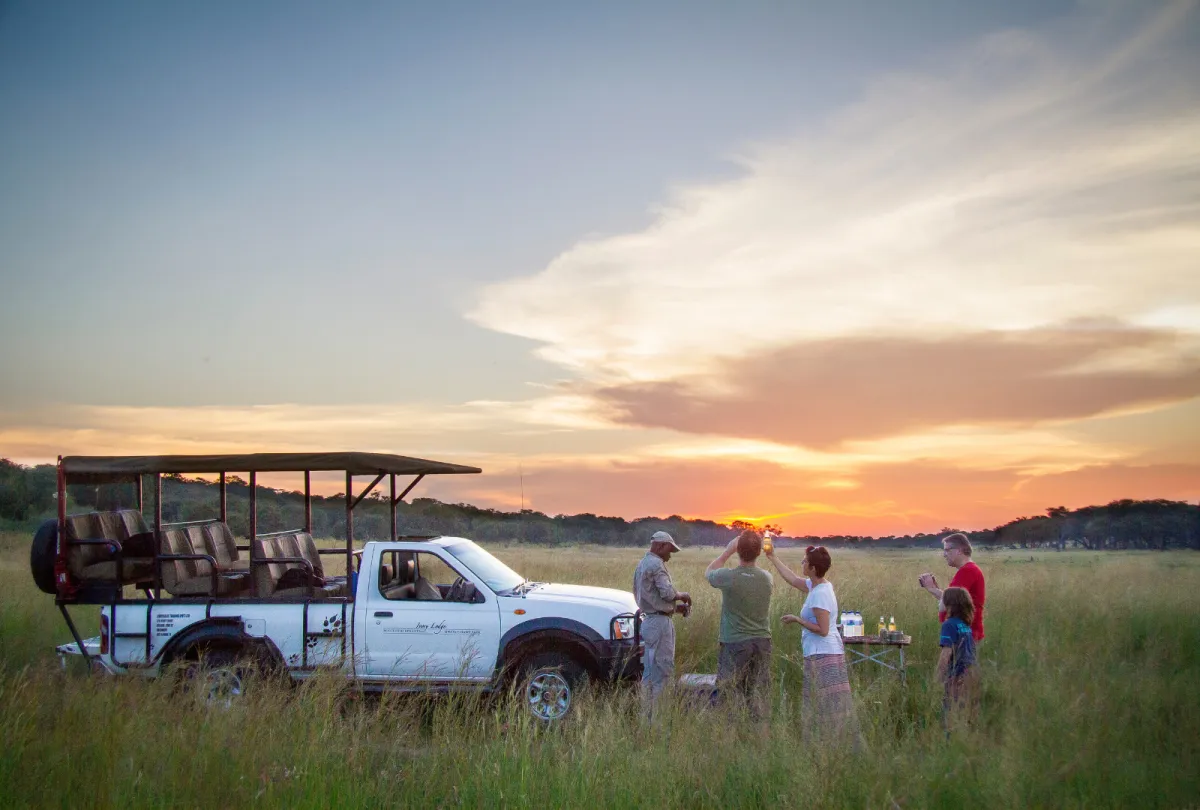 Another way to ascertain if a safari operator is the right one for you, is to see what other transport is used on safari —do they have massive trucks or small land cruisers? Do they fly into inaccessible wilderness areas, like the Okavango Delta, and between destinations that are far apart? An operator that uses light aircraft transportation for fly-in safaris and between stops might suit you better. Alternatively, you might be happy with driving overland and taking a mokoro ride into places like the delta. Some budget tour operators even make use of local transport, when it is of a sufficiently high standard, which helps reduce costs and supports local economies.

3. Duration
There are fewer safari operators that embark on epic safaris spanning a month or more, which reduces the pickings if you're looking for a longer safari to several countries. Most safari operators offer trips ranging from three days to two or three weeks, visiting a single destination or a combination of a few top travel highlights.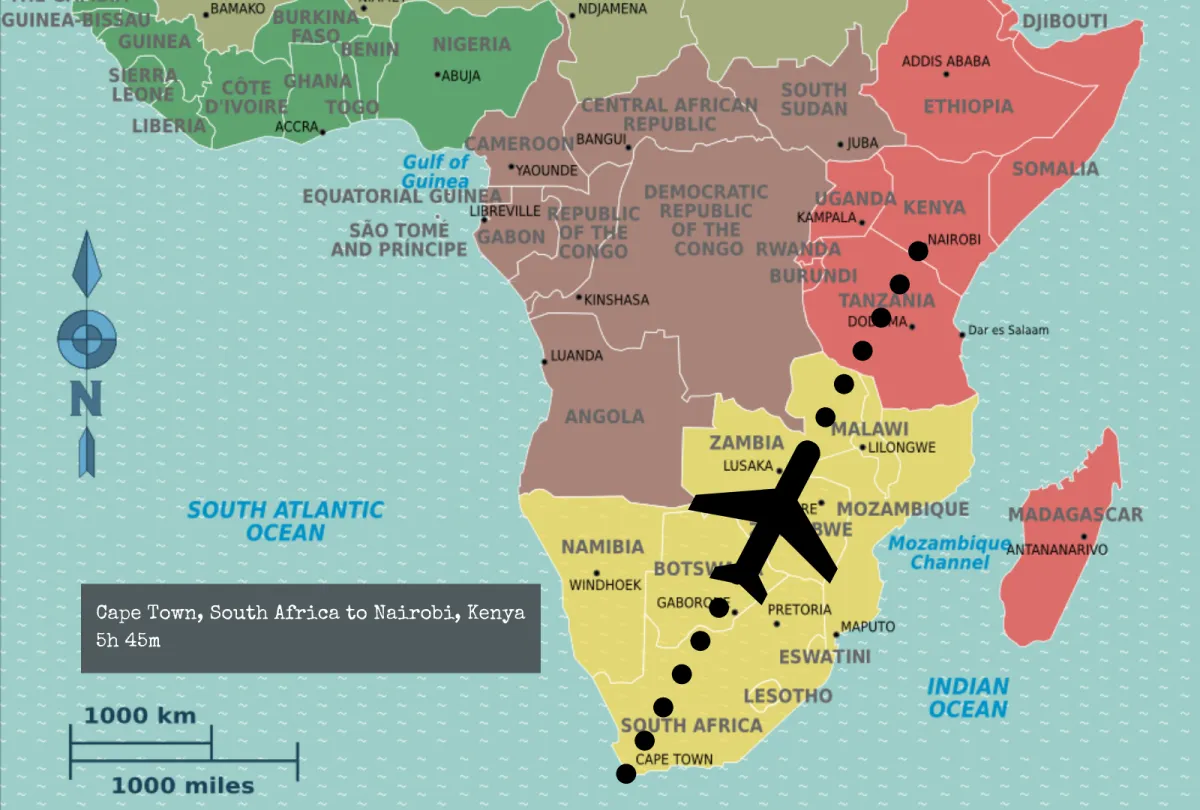 If you have a limited time in which you aim to visit several game parks or countries using an operator helps to ensure that you fit everything in, within your timeframe. Inside knowledge of local travel and transport conditions and infrastructure helps with getting around efficiently (for Africa), especially under time constraints. Drawing on expert knowledge helps reduce the time spent on the road, leaving more time in the bush and at your destinations.

4. Destinations
The menagerie of safari providers operating across Africa commonly specialise in travel within specific regions, countries and wildlife areas. When looking for a reputable safari operator in Kruger National Park, for instance, rather consider a company that focuses on safaris in South Africa, if not Kruger Park itself.
When comparing safari operators you can narrow the options down according to the destination combinations offered. Tried and tested destination combinations that you might look out for include a Victoria Falls, Chobe National Park and Okavango Delta safari combo; and the Kruger Park, Cape Town and Vic Falls packages.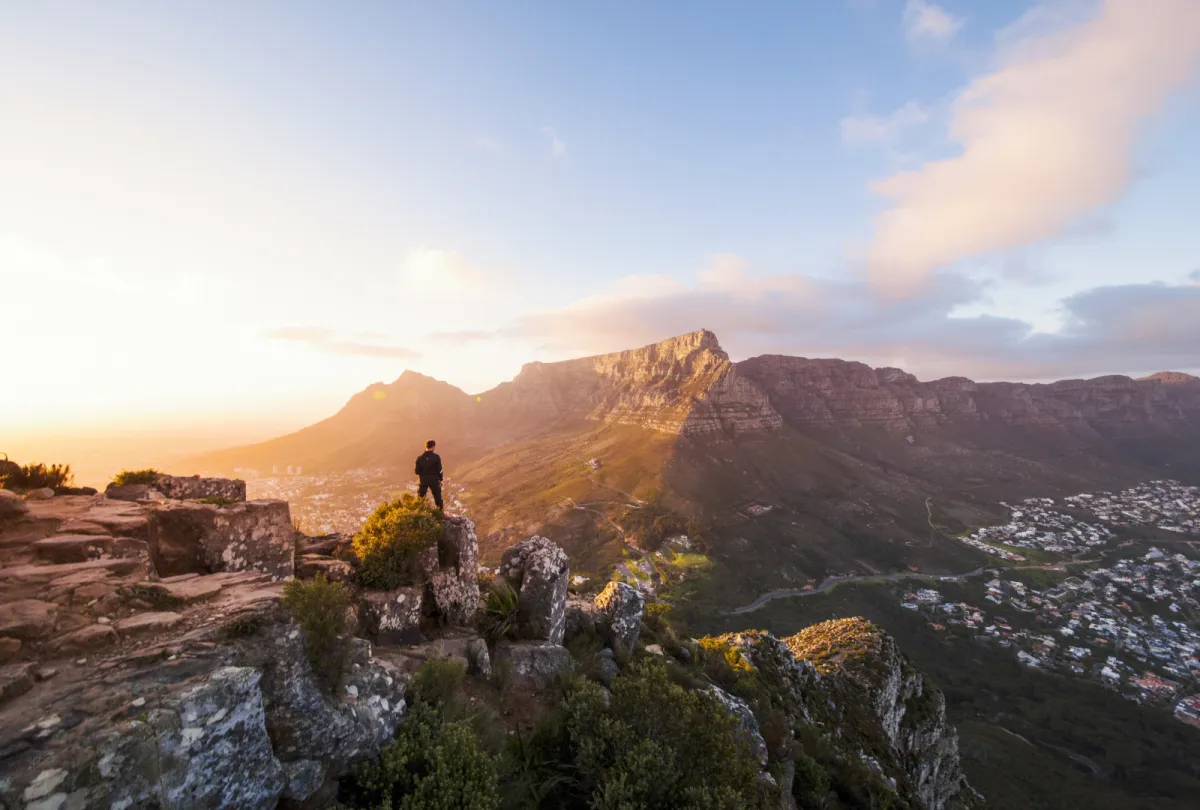 Lastly, choose the right destination! A safari operator cannot deliver the safari experience of your dreams in the wrong part of Africa —if it is the open plains of the Serengeti in Tanzania that you have your heart set on, the Garden Route in South Africa is highly unlikely to meet your expectations. Getting a feel for Africa's diverse destinations is something a capable operator can assist you with when it comes to finding the right tour for you.
One more thing —you don't have to settle for set (pre-packaged) safari itineraries offered by tour operators! If you find a good safari operator they can often tailor a safari according to your unique parameters. Tailor-made or bespoke itineraries are not reserved for the luxury travel market either. There are safari operators that will customise your trip at mid-range and even budget levels. Working with a good safari operator to combine the destinations that you would like to visit is easy if they don't already offer a safari that meets your needs. And the result? A seamless safari experience.
You may also want to look at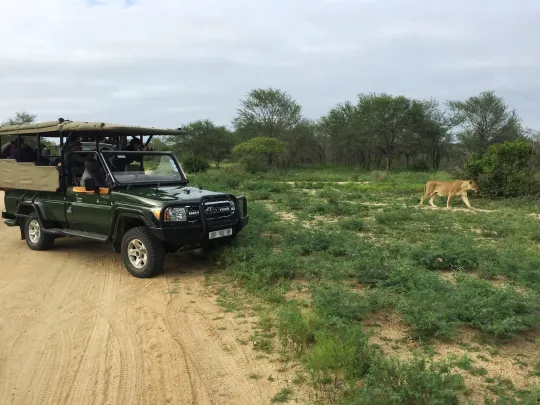 Our handpicked list of the 5 best African safari tours gives you five great safari options to choose from, each of them "best" for a specific reason.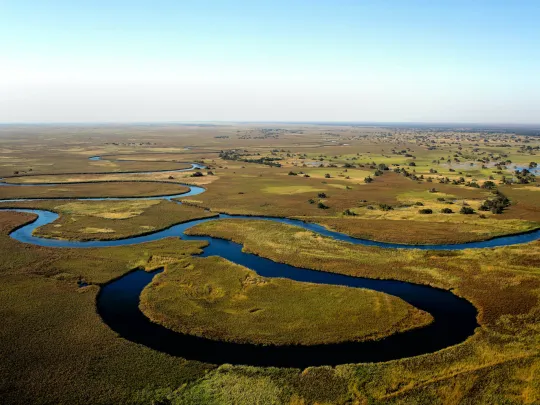 When you're planning on flying to Southern Africa for a safari adventure, it helps to know which top destinations can be easily combined. Several of the best safari highlights of the region lie within easy reach of one another, making for a diverse African experience within a manageable timeframe and budget.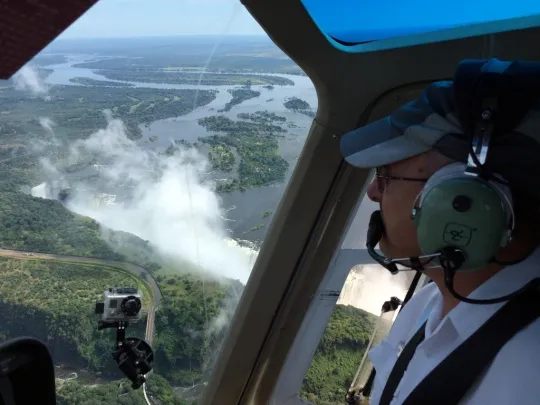 Africa is a huge, vast continent. Its sheer size isn't easy to absorb or appreciate from ground level. Getting up high over its huge plains and wilderness reserves gives you a perspective that you'd never otherwise experience ...
About the author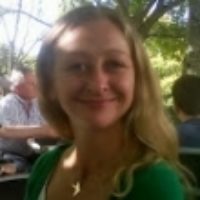 Landia
Passionate about Africa's untamed places and wildlife, Landia is an adventure-loving native South African. Capturing the spirit of Africa is a way of life for this dedicated travel writer and photographer! Based in Green Point overlooking the Atlantic Ocean, in her spare time Landia can be found sea kayaking, walking in nature, horse riding and exploring the beautiful city of Cape Town and beyond.