Accommodation in Samburu
Accommodation in Samburu
Great game viewing with only a few lodges and tented safari camps makes Samburu an ideal choice if you have a crowd aversion.
With abundant populations of elephant, lion, giraffe, zebra and other large plains game as well as some 450 bird species, Samburu National Reserve is a popular destination if you're looking for a unique safari experience in one of Kenya's smaller wildlife parks. There are only a few accommodation options within Samburu; two safari lodges and several tented safari camps with varying levels of luxury.
Please let us know your needs and preferences and we'll find what you're looking for.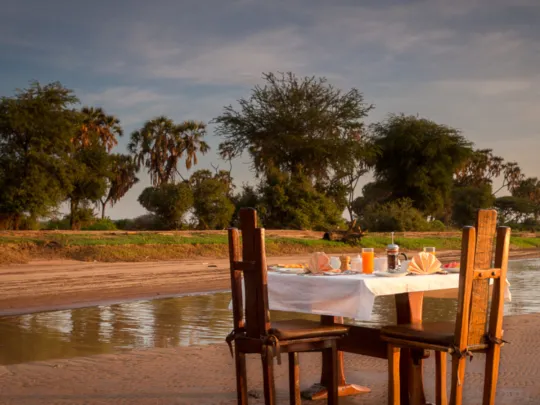 Elephant Bedroom Camp is perfectly situated in Samburu National Reserve to get the best lion, leopard and rare northern species sightings the park is well-known for. There is also a wealth of unusual flora to look forward to.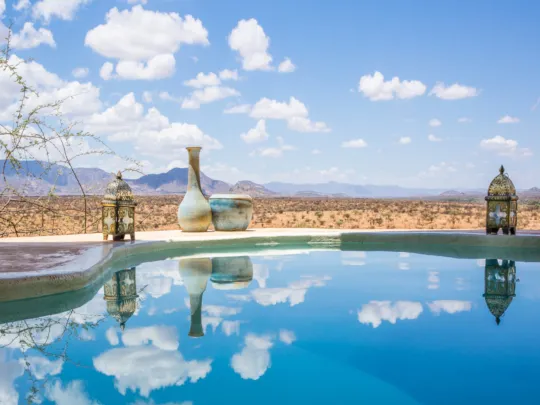 Sasaab Lodge near the Samburu National Reserve in Kenya's northern district offers you a great chance to view some of the rare northern species. These are locally known as the Samburu Special Six. They are Grevy's zebra, the Somali ostrich, reticulated giraffe, the long-necked gerenuk, Guenther's dik-dik and the beisa oryx.