Accommodation in Meru
Accommodation in Meru
Meru National Park is one of Kenya's most rugged, untamed and scenic game reserves.
Meru National Park is 870 km² of unspoiled lush riverine forest, dense bush, acacia woodland and sweeping grassland. The park is uncrowded and makes for a great game-viewing safari experience. There are few lodges located in the park and they are far enough apart from each other for you to feel as if Meru National Park belongs to you alone.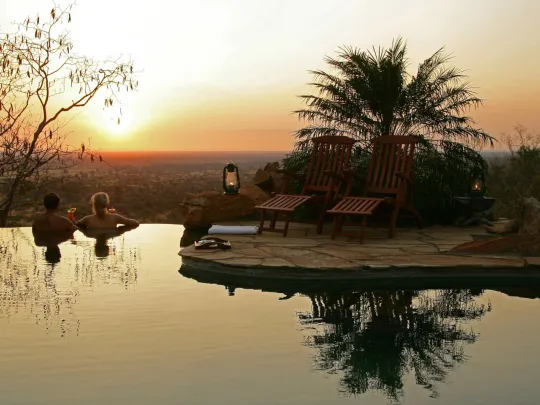 Named for Joy Adamson's famous lioness, Elsa's Kopje in Meru National Park reflects Joy's "Born Free" legacy and era. The park is wild, remote and wonderfully uncrowded. Situated in a very scenic part of Kenya, just 10 km north of the equator, between Mount Kenya and the Nyambeni Mountains, its landscape is incredibly diverse, ranging from open plains to dense thickets and wooded grasslands, which also attracts a surprising variety of game.