Accommodation in Mana Pools
Accommodation in Mana Pools
Mana Pools National Park on the banks of the mighty Zambezi River is one of those unique places in Africa. Once you've visited it, you'll want to return again and again. It's remote, pristine and incredibly beautiful with abundant wildlife. It has a special appeal for those with an adventurous spirit seeking undiscovered, unspoiled, pristine African wilderness. Experience Mana Pools by game drive vehicle, on foot, or by canoeing on the Zambezi.
Besides the national park camps within Mana Pools, there are a few tented safari camps operated by some of the best safari guides in the business. These vary in size and price, but there is always an option to suit your needs. Please speak to us about your tastes and preferences and we'll gladly share our firsthand knowledge with you.
You may also want to look at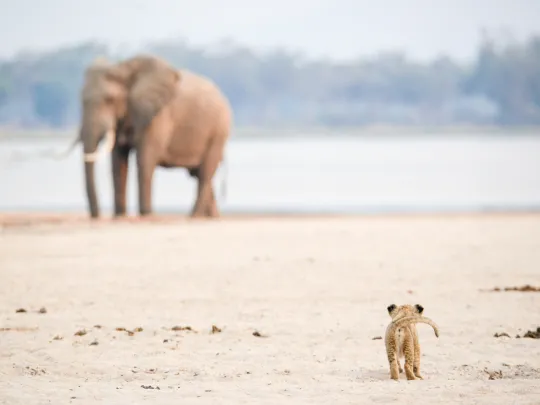 This 9-Day Best of Zimbabwe Safari includes three of the most popular destinations in Zimbabwe: Victoria Falls, a 7th Wonder of the Natural World and renowned adventure capital; Hwange National Park, the jewel of Zimbabwe and its largest national park, home to large herds of elephants and healthy wild dog populations; and Mana Pools, World Heritage Site and pristine wilderness. Explore Mana on foot and by boat along its myriad waterways teeming with wildlife.