Accommodation in Lake Manyara
Accommodation in Lake Manyara
Lake Manyara National Park, while small in comparison to other parks in Tanzania, offers visitors a diverse range of fauna and flora, including many elephant and infamous tree-climbing lion. There is only one permanent camp within the park itself, while scattered around its outskirts are many excellent affordable camps as well as exclusive, luxury camps.
Lake Manyara National Park is small and very beautiful, with one permanent camp within the park and a host of safari lodges in the surrounding areas.

Talk to us about your preferences, Lake Manyara National Park wishlist and budget and we'll be happy to recommend the perfect stay for you.
Live amongst the treetops, alive with monkeys and bush babies, in this secluded camp set in an emerald mahogany forest. The only accommodation within Lake Manyara National Park, Lake Manyara Tree Lodge offers luxuriously furnished suites built in the canopy of the trees. The park boasts incredible scenery, fabulous birdlife, tree-climbing lions, plenty of elephant and a huge baboon population.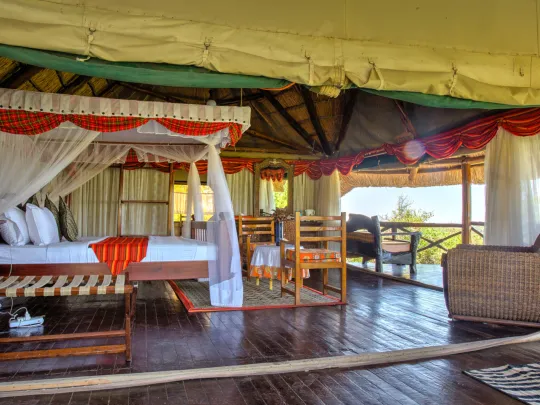 Manyara Wildlife Safari Camp is perched on a hill overlooking the floodplain of Lake Manyara. Offering permanent tents and cottages that blend into the bush, its a quick drive to Lake Manyara National Park, with its diverse fauna and flora, prolific birdlife and a wide range of animals, including tree-climbing lions and abundant elephant herds.
You may also want to look at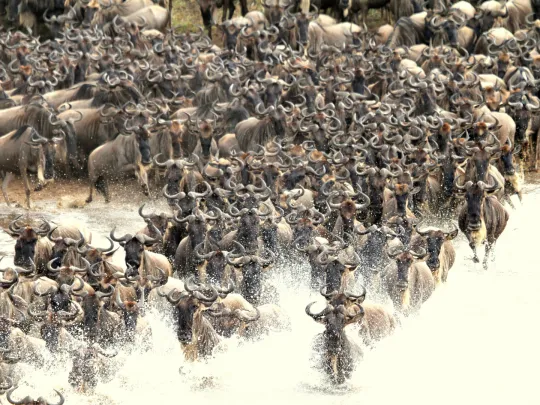 Experience the vast expanses of true wilderness and perhaps some of the best game-viewing areas on the African continent. Our 7-Day Taste of Tanzania Safari Tour takes in the untamed Tarangire, the world-renowned Serengeti (famous for the Great Migration) and Ngorongoro National Park. Accompanied by some of the country's best guides, your safety and comfort will be in excellent hands, leaving you to enjoy the safari of a lifetime at the best possible price.