When to visit the Kruger National Park
When to visit the Kruger National Park
December to March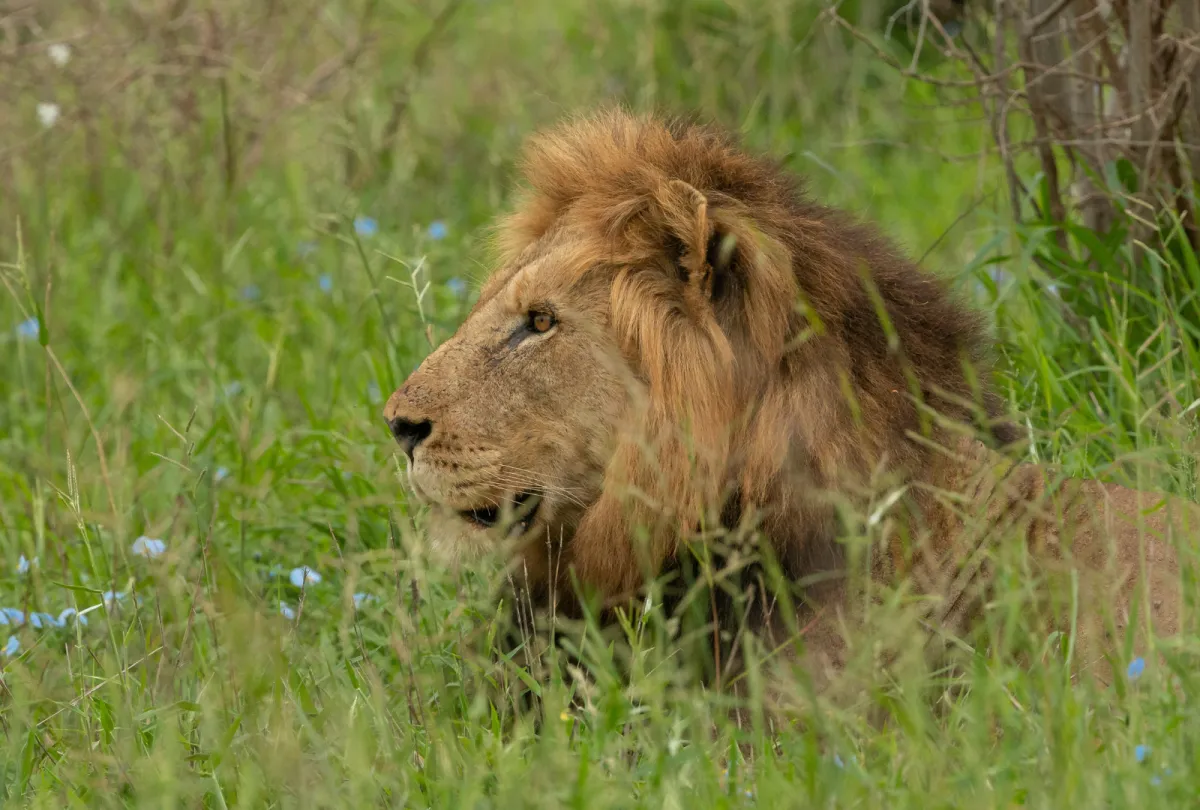 This is the height of summer and daytime temperatures can soar to well above 35° C (up to 100° F).
At night it cools down to 20° C.
The rains take the form of dramatic thunderstorms, or sometimes a soft drizzle, that can last for a couple of days.
It is a time of abundance: there are lots of baby animals and, therefore, lots of predators and action.
The bush is lush and green, some flowers and trees are in bloom.
The birdlife is prolific: many seasonal and migratory birds can only be seen during this time.
Game viewing can be a bit more difficult due to the lush, thick vegetation but it's very rewarding and you will still see plenty of wildlife.
Kruger is truly a year-round destination and even the summer months won't disappoint!
April and May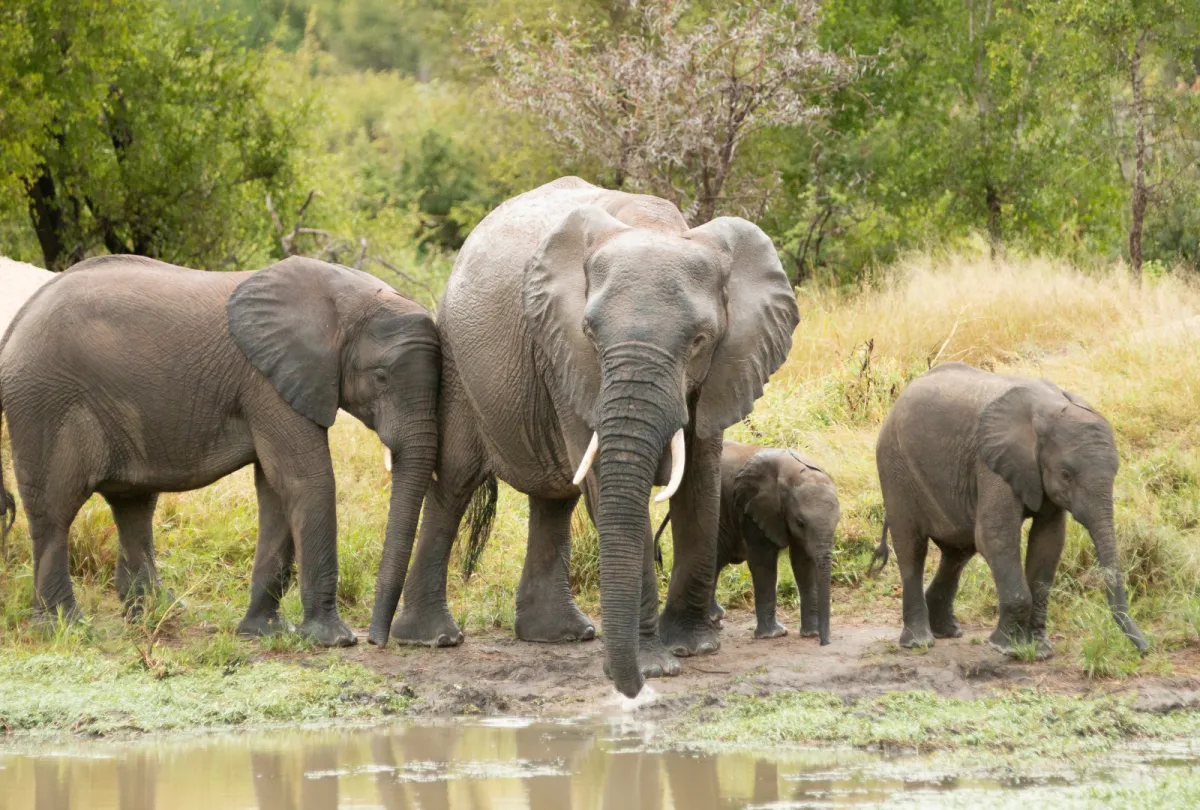 The start of the dry season and a superb time for going on safari
Animals start returning to the rivers and waterholes as the rain puddles dry up.
The bush starts turning from green to brown and it becomes easier to spot wildlife.
Migratory birds start to head north.
Temperatures are not as hot anymore but days can still be around 25-30° C, the early mornings can be chilly.
June to September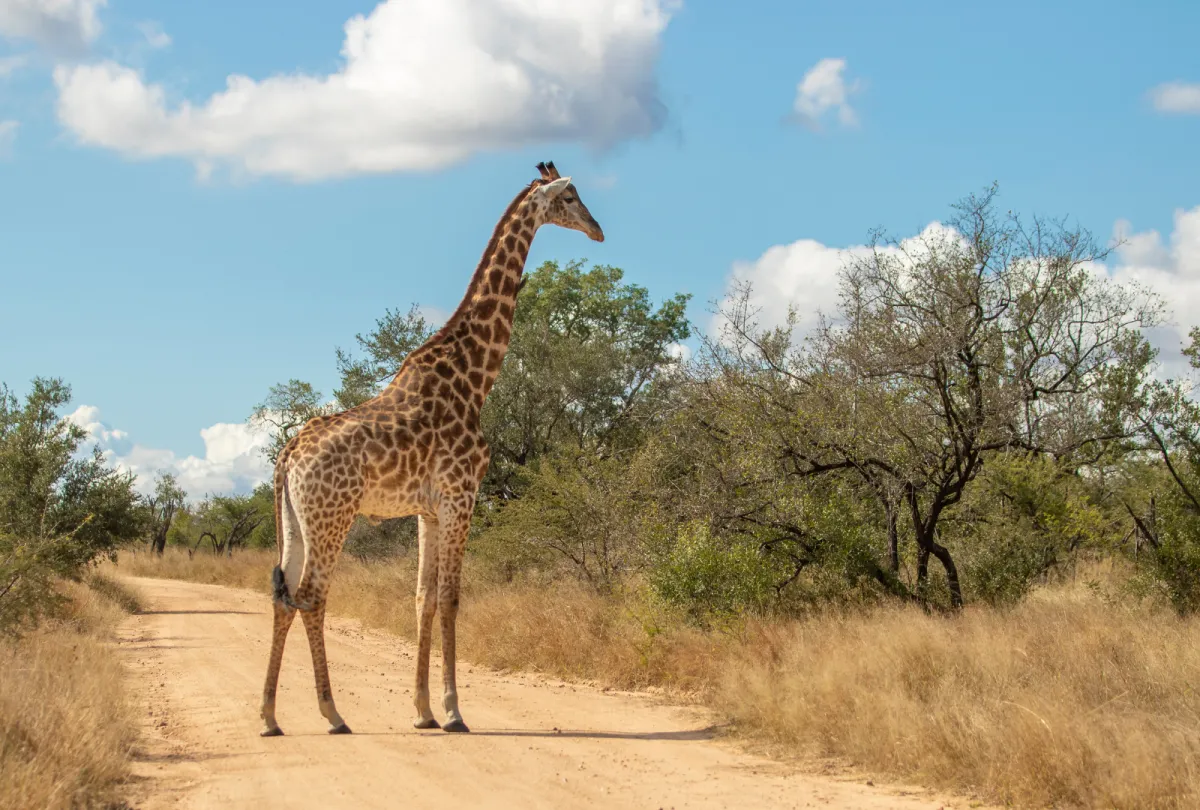 Winter is the dry season and peak safari time in the Kruger Park.
Animals flock to the remaining water sources and one can spend some very productive time waiting at waterholes for animals to come and drink.
Predators lie in wait for their prey near the waterholes and exciting game viewing is guaranteed.
The bush is drier and starts thinning out as the remaining grass gets trampled and eaten.
By the end of the dry season, the ground is barren and dusty, especially if the preceding rainy season was below average.
During the day it is often warm and sunny (20-25° C) but at night the temperature can drop to 10° C or below.
Bring warm clothes for the morning and evening game drives.
October and November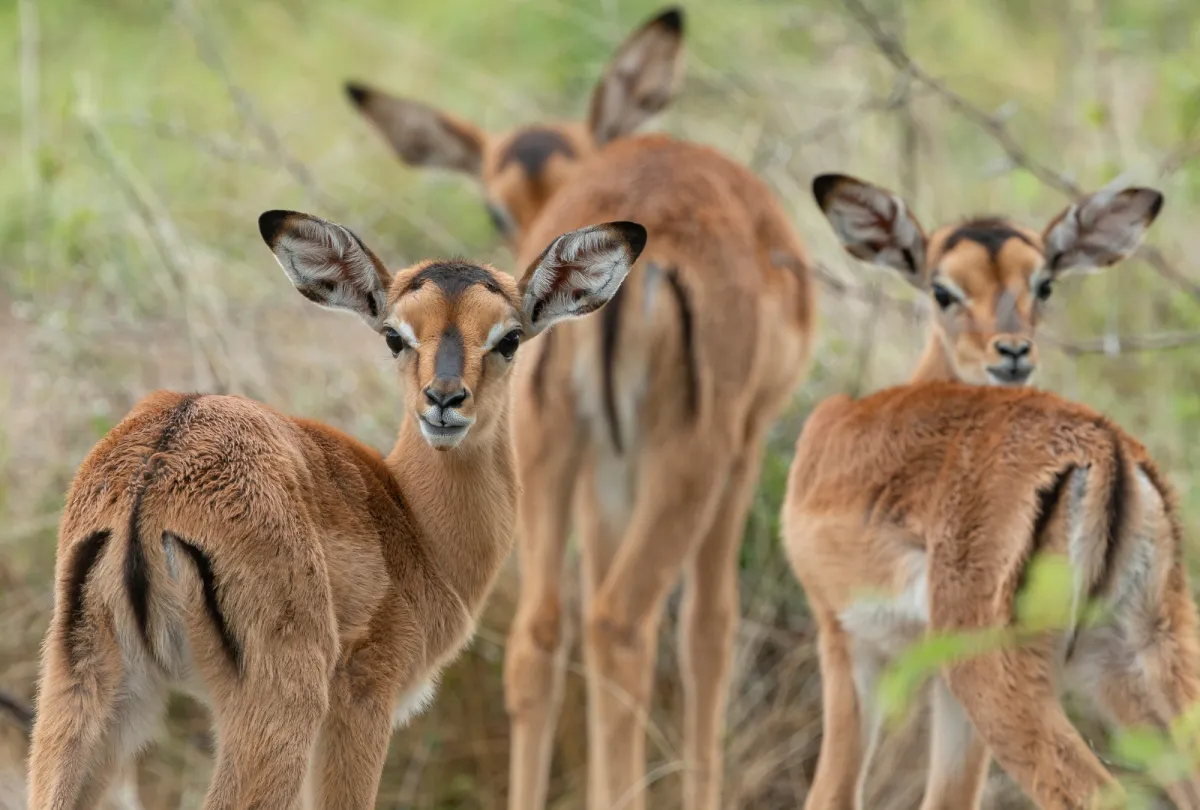 The height of the dry season and the start of the rainy season.
There's a definite air of expectancy as the animals and bush eagerly await the rains.
The first rains can fall as early as September, but often the bush stays dry until October and only sees decent rains in November.
When the rains are late, many waterholes dry up and animals desperately compete for the remaining water sources.
Before the rains, the bush is dry, dusty and what little grass remains is brown and trampled.
The game viewing can be spectacular.
Expect hot weather during the day, reaching well above 30° C on most days, sometimes up to 40° C.
During November, soon after the first rains, the impala ewes give birth in their thousands and the time of abundance begins again.
The bush transforms within a matter of days from lifeless to blooming, from dusty brown to vivid green.
This is an exciting time to be on safari, perhaps one of the best times to visit Kruger.
Combining Kruger with other destinations?
Ask us for expert advice on the ideal time to go to get the best out of multiple destinations. Read more about Kruger in our Kruger Park Travel Guide.
Please keep in mind this is a rough guideline only. Every year is different.
See our recommended Kruger Park Safaris.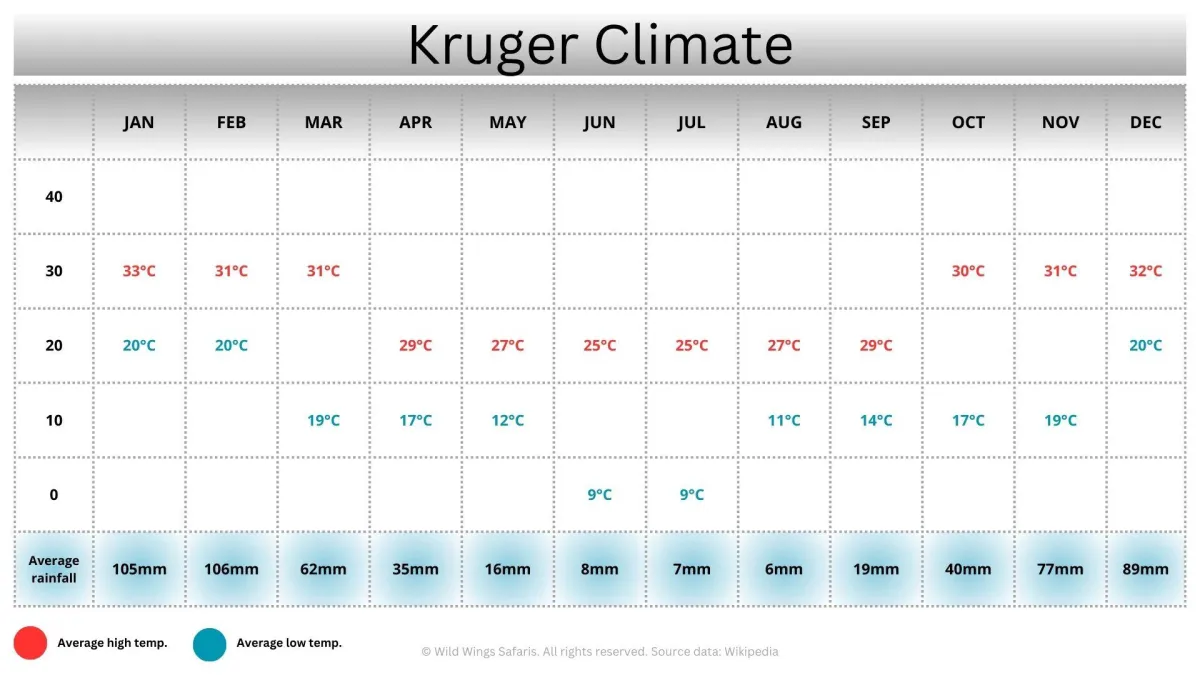 You may also want to look at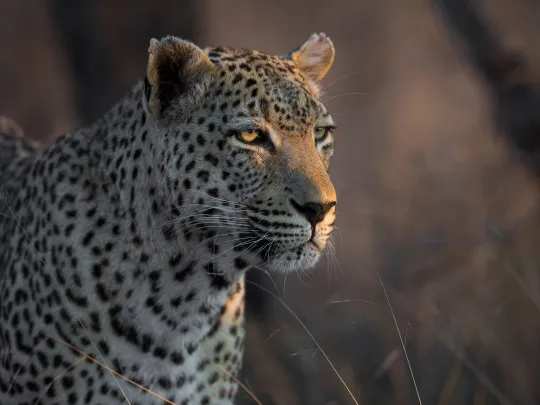 A guided safari in Kruger Park (using the national park camps) is quite different to a safari at a private game lodge. Both have their advantages. This trip idea combines two nights in Kruger, followed by two nights at a private game lodge for you to experience the best of both worlds. All game drives in open vehicles with expert and knowledgeable guides.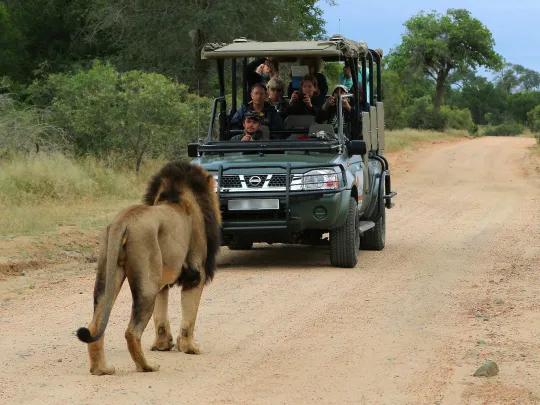 The 4-day Budget Kruger Park Safari is easy on your budget and big on game viewing. This small group, fully-guided safari in Kruger National Park overnights inside the park with scheduled departures from Johannesburg or Nelspruit. Custom departure dates may be arranged (additional cost applies). Book early to avoid disappointment!