When to visit Botswana
When to visit Botswana
December to March
The green season or rainy season in Botswana
The cheapest time to visit Botswana; we can offer some excellent special rates for this season
The best time to see the Kalahari region and Nxai Pan region, when the zebra herds migrate to the short grass plains.
Strangely, the rainy season is not the same as the flooding season for the Okavango Delta, which has the lowest water levels during summer
The delta is not affected by local rainfall; rather, it's fed - or drained - by virtue of the floodwaters from the Angolan highlands, to the north
This is the height of summer and daytime temperatures can soar to well above 30 °C (sometimes over 100 °F); at night it cools down to 20 °C
It's known as the green or "secret" season because the bush has so much to offer, yet there are fewer tourists, despite low-season rates
The rains are here, usually in the form of dramatic thunderstorms
It is a time of abundance; loads of baby animals and, therefore, lots of predator action
The bush is lush and green and the birdlife is prolific
The heat and insects can always be kept at bay with mosquito nets, overhead fans and, at some lodges, air conditioning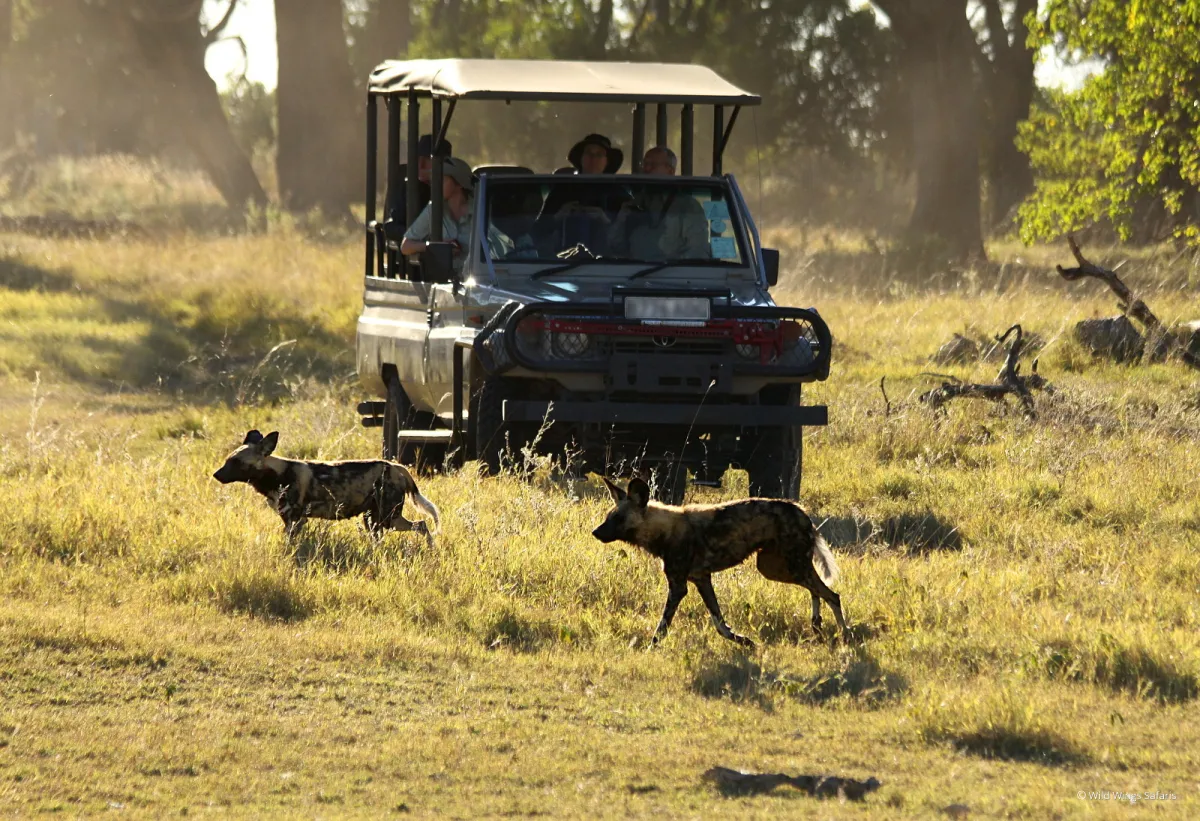 April and May
The beginning of the dry season and a great time for going on safari
Animals start returning to the rivers and waterholes as the rain puddles dry up
However, the water level in the Okavango Delta keeps rising as the floodwaters from further north arrive
The bush starts turning from green to brown and it becomes easier to spot wildlife
Migratory birds head north
Temperatures are not as hot anymore but can still reach 30 °C during the daytime
Shoulder season rates - between low and high season rates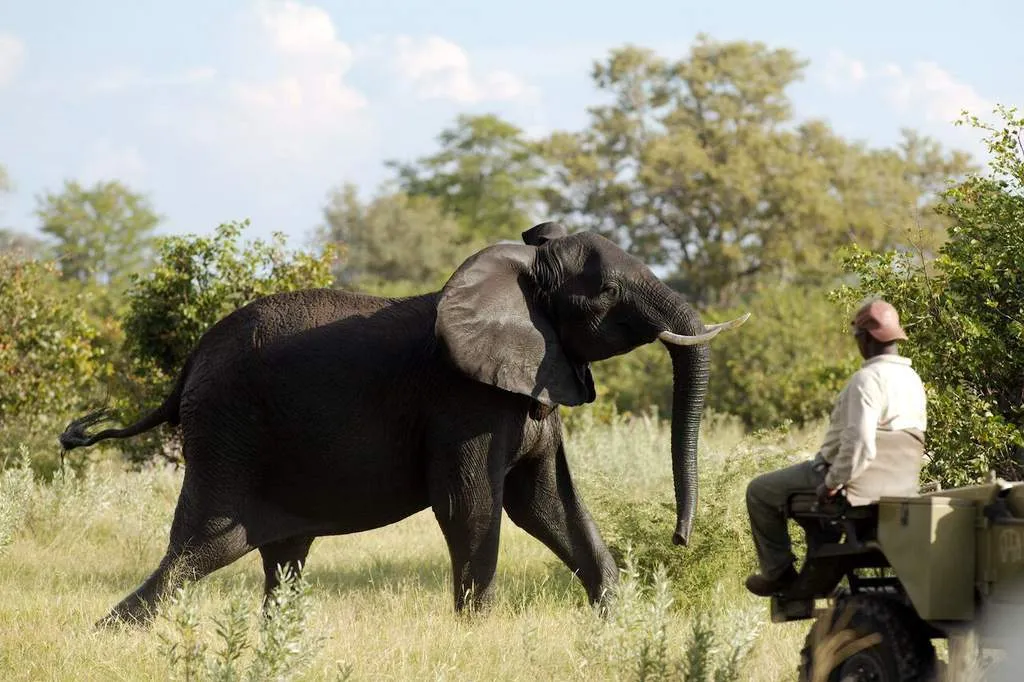 June to September
This is the heart of the dry season and peak safari time in Botswana
Animals flock to the remaining water sources and one can see large herds of elephant and buffalo congregating at the riverbanks and waterholes
Predators lie in wait for their prey near the waterholes and exciting game viewing is guaranteed
The Okavango Delta is in full flood during this time, peaking in July or August
Elsewhere, the bush is dry and thins out as the remaining grass gets trampled down and eaten, and the dust in the air creates warm, glowing sunsets
During the day it is warm (20-25 °C) but at night the temperature can drop to 10 °C so bring warm clothes for the morning and evening game drives
By September it gets very hot again during the day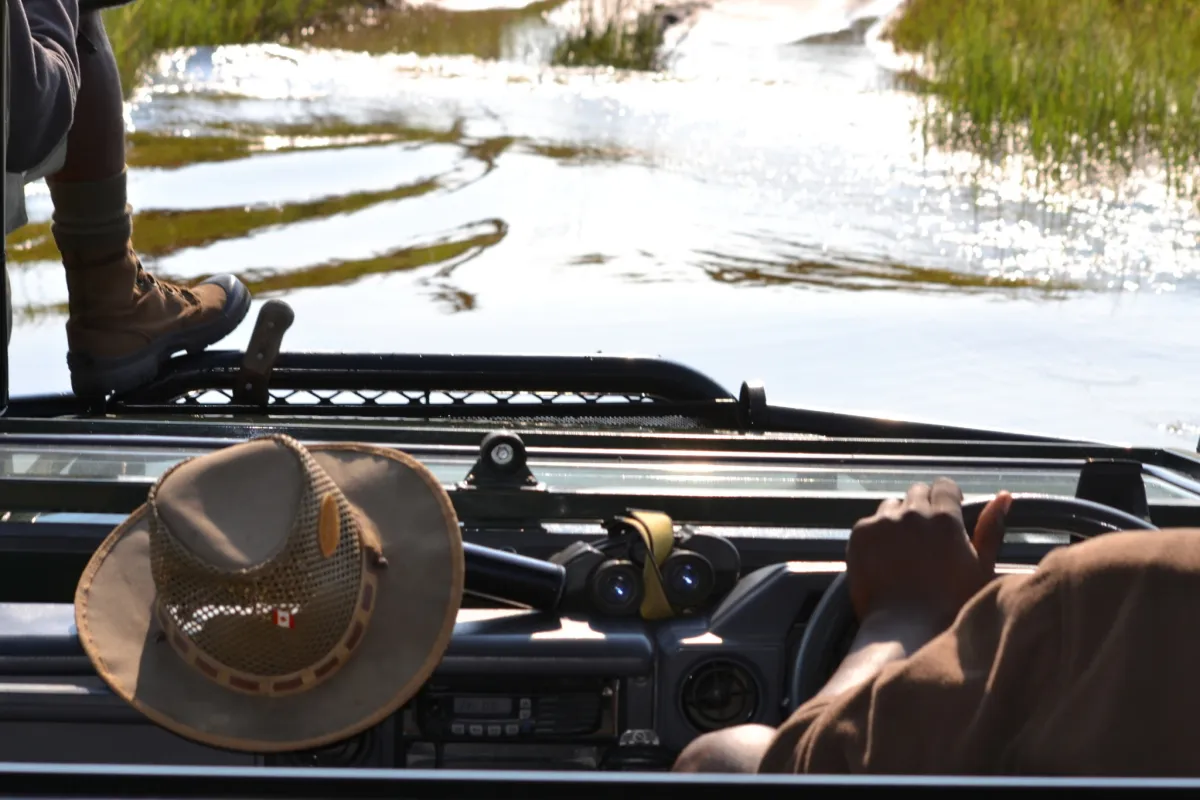 October and November
A time of transition: October is the height of the dry season when the bush waits in eager anticipation for the rains to come.
This is the hottest month of the year, with temperatures peaking above 40 °C.
The water level of the Okavango drops and exposes vast green floodplains.
Elsewhere, most waterholes are dry and animals desperately compete for the remaining water sources, until the first rains arrive.
The bush might be dry and dusty before the rains arrive, and the game viewing can be spectacular during this season.
In November, the rains usually arrive and this brings relief from the heat.
Soon after the first rains, the impalas give birth and the time of abundance begins once more.
The bush transforms within a matter of days from death to life, from brown to green - this is an exciting time to be on safari.
Combining Botswana with other destinations?
Ask us for expert advice on the ideal time to travel to Botswana to get the best out of multiple destinations.
Please keep in mind this is just a rough guideline. Every year is slightly different, the rains may arrive early or late, and the flood levels of the Okavango Delta also fluctuate.
Read more about Botswana and its many attractions.
See our recommended Botswana Safaris.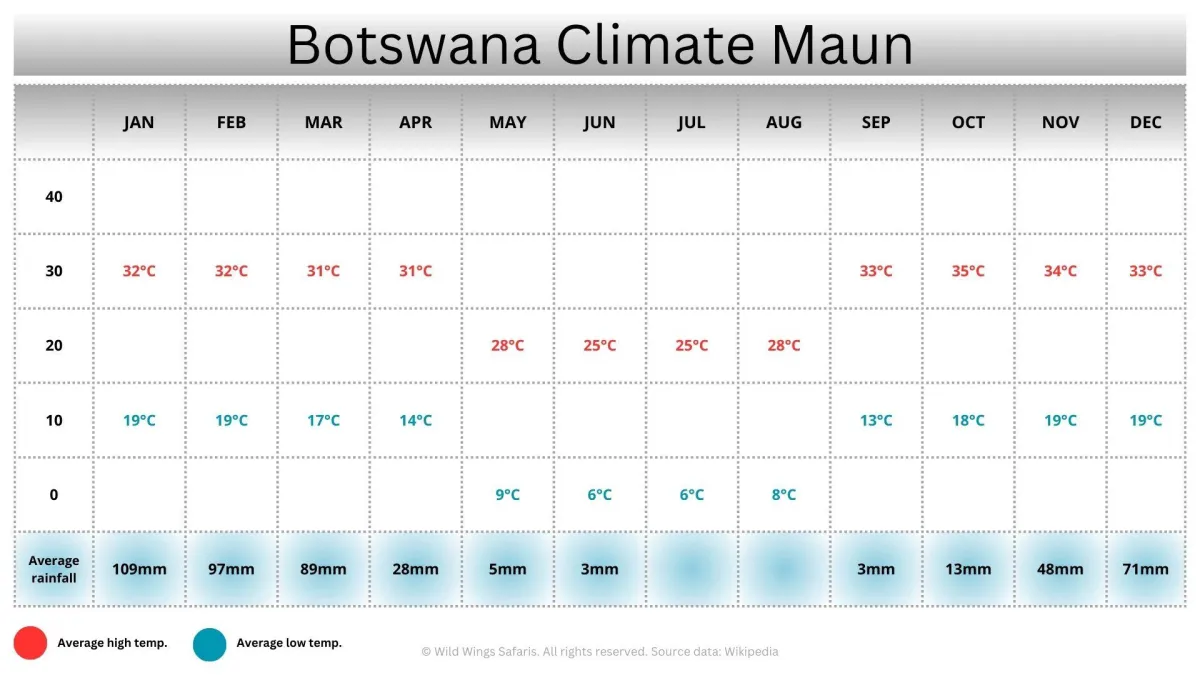 You may also want to look at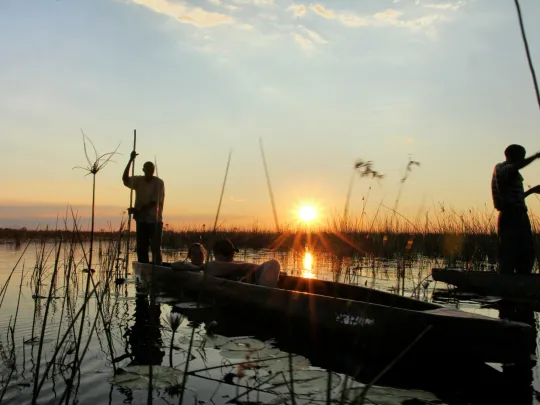 It is easy to combine Botswana and Victoria Falls. This trip idea combines four of Botswana's top safari destinations with two nights at Victoria Falls. The duration is flexible, and you can spend an extra night at any destination on this trip. Botswana has many excellent safari lodges, but we always recommend using ones in the same group or family so you can benefit from long-stay specials. This trip idea is based on Desert & Delta Lodges, which are reasonably priced and lie mainly in the national parks.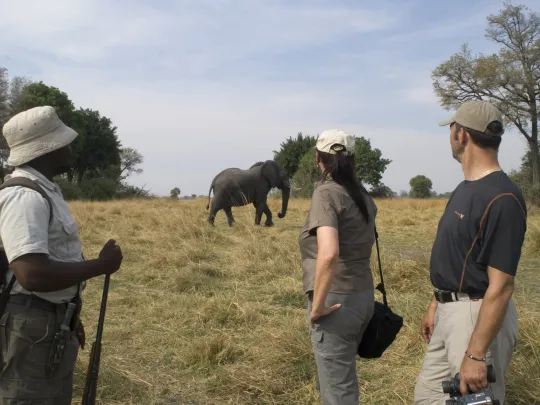 Fly in by light aircraft and spend six nights in some of Botswana's most productive game-viewing areas, combining Kwando's best camps: Splash, Lebala, and Lagoon. Spend two nights at each camp, or spend three nights at Splash and three nights at either Lagoon or Lebala. All three safari camps are in large private concessions and offer a variety of game-viewing activities. Kwando is known for its commitment to a high-quality, traditional safari experience that focuses on authentic bush encounters and the best possible wildlife sightings.