We had an amazing time in Tanzania!
We had an amazing time in Tanzania!
Hi Madi,

We had an amazing time in Tanzania! We loved our guide George, we were one-on-one with him since we were the only two on the trip! So it was great! I think you did a wonderful job! All the itineraries and documents were very organized and I loved the app. So thank you again for the wonderful job, we will definitely be recommending you to our friends! And please send on how amazing George was, he really made our trip!
From Sydnee, Canada, travelled with us during February 2020
Our experience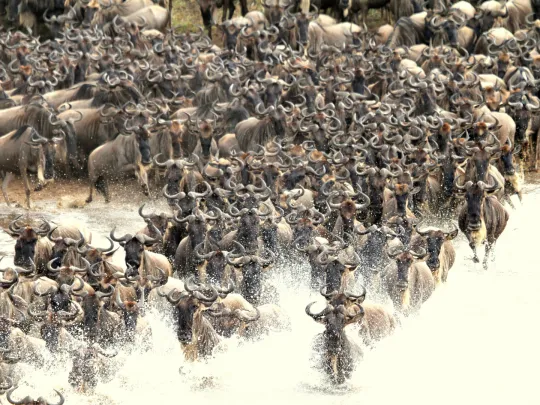 Experience the vast expanses of true wilderness and perhaps some of the best game-viewing areas on the African continent. Our 7-Day Taste of Tanzania Safari Tour takes in the untamed Tarangire, the world-renowned Serengeti (famous for the Great Migration) and Ngorongoro National Park. Accompanied by some of the country's best guides, your safety and comfort will be in excellent hands, leaving you to enjoy the safari of a lifetime at the best possible price.