Zimbabwe: is it the best-kept safari secret in 2014?
Zimbabwe: is it the best-kept safari secret in 2014?
In a recent CNN Travel feature on 30 of the world's best national parks, Victoria Falls (on Zimbabwean/Zambian border) was voted 14th and Mana Pools (northern Zimbabwe) came in 17th. So why does Zimbabwe seem to be a bit of a secret as a safari destination? Is it politically unstable? Is it unsafe?
There's no disputing the fact that, as a safari destination, Zimbabwe has suffered immensely during years of political and economic turmoil that have virtually brought the country to its knees and with much of its infrastructure laid waste. Tourism almost came to a grinding halt, with visitors rather opting for the neighbouring countries of Zambia and Botswana. Some long established, well-known safari lodges were mothballed – while others became casualties, like Fothergills Isand on Lake Kariba. Its website bears the sad legend: "Closed until further notice".
But that was then. Right now, you'll find a whole new air of positivity. Of expectation. And of getting back into the swing of things.
Suddenly there's an almost palpable energy and those safari operators and lodges who somehow managed to weather the storm – or seek refuge on other shores for the duration – are now actively marketing and enthusiastic about welcoming guests again.
Zimbabwe's most famous safari circuit, the "Milk Run", a triangular flight route which was traditionally the most affordable and easiest way to get people to Victoria Falls, Hwange National Park and Lake Kariba,is once again open for business. Air Zimbabwe has just undertaken this bold step– offering regular flights connecting these three prime safari destinations.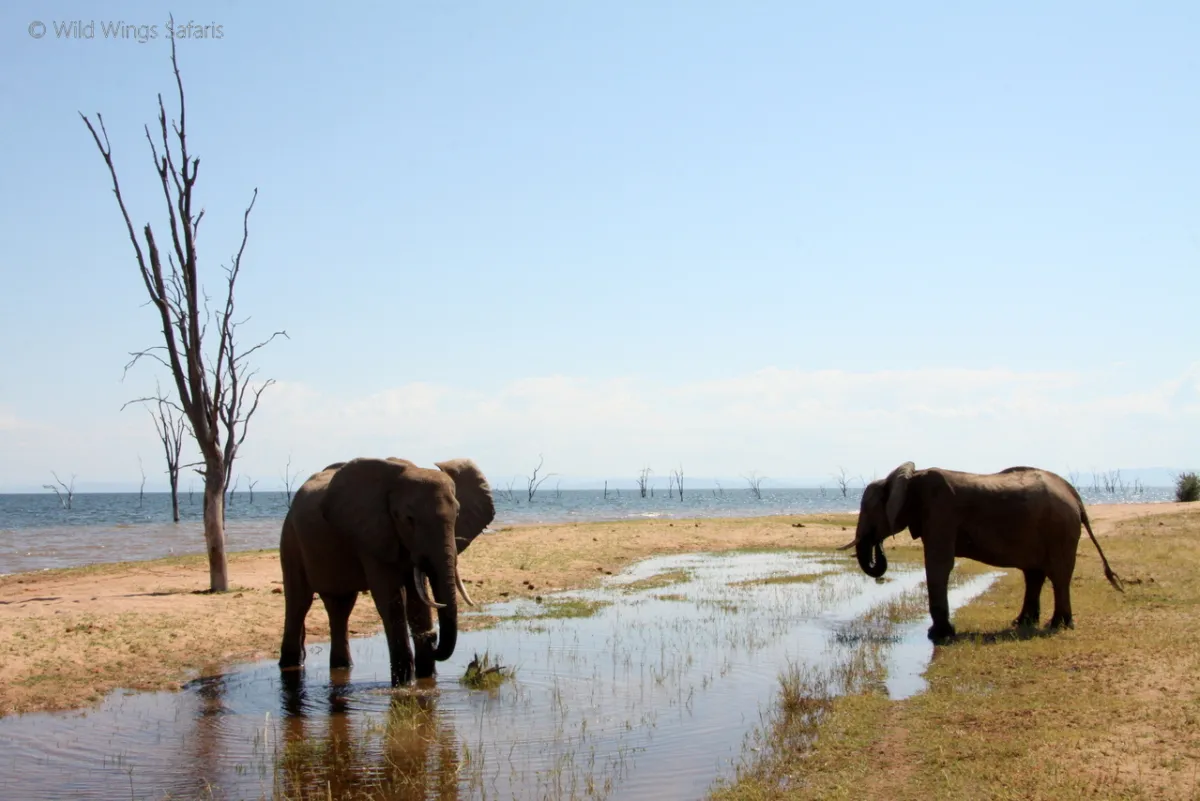 Why the new prosperity and the 'back in business' atmosphere that's so apparent now in Zimbabwe? Well, let's look at a few reasons:
With the adoption of US$ as currency ( early 2009), there's greater economic stability now in Zimbabwe. Empty shelves in supermarkets and day-long queues at petrol stations are now a thing of the past and you can get most products easily and at good prices. You'll still find Zimbabwe dollar notes with denominations ranging into 1000s of millions - now sold as local curios. For US$, of course.
International embassies have also lifted travel warnings and media restrictions were eased. Visas are easier to get and the application processes have been streamlined.
Tourism arrivals are on the up and up with year-on-year increases reported since 2011.
Lodge owners and marketers are putting every effort into renovating, reviving, marketing and training. The last two years have seen new lodges built in Hwange, Kariba and Victoria Falls, amongst others.
The much favoured 'Milk Run' is back up and running, connecting Victoria Falls, Hwange and Kariba.
Zimbabwe offers incredible value-for-money as a safari destination – often 20 – 30% more affordable than safari destinations in its neighbouring countries.
There's a wonderful sense of being one of the lucky few when you're on safari in Zimbabwe, without having to compete with jostling crowds or a sea of safari vehicles at game sightings.
Zimbabwe is acknowledged as having some of the most highly-regarded, best-trained safari guides in Africa.
The locals are legendary. There are few places on Earth where you'll receive as warm a welcome by people who are genuinely happy to see and host you. They have a special willingness to 'go the extra mile' that will make your safari experience sparkle.
Here are just some of the safari hotspots that await you ...
Victoria Falls
One of the 7 Natural Wonders of the World and the biggest curtain waterfall on Earth, Victoria Falls is spectacular. An evergreen destination, even in troubled times, Victoria Falls is also the name of the town on the Zimbabwean side. It has already established its reputation as an adventure capital – with heart-stopping activities for adrenalin junkies – bungee jumping, bridge jumping, white water rafting, micro-light flights … but there are plenty of gentler pursuits if you prefer something more relaxing – like game viewing activities, helicopter rides, elephant-backed safaris and sunset cruises on elegant river boats. Or simply to enjoy the spectacular scenery.
Some superb lodges to consider adding to your itinerary include the newly-renovated Victoria Safari Lodge and adjoining Safari Club, The Kingdom Hotel and The Elephant Camp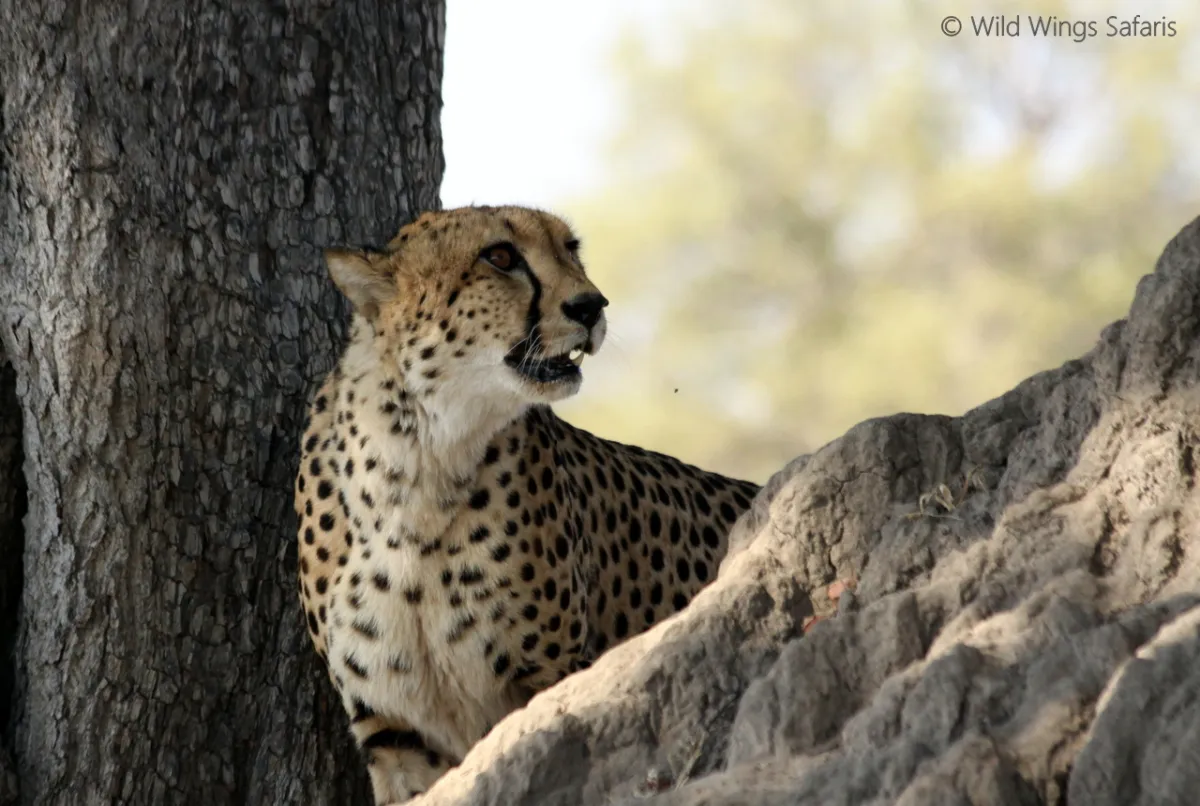 Hwange National Park
Close to Botswana, Hwange is easy to get to and is the largest game reserve in Zimbabwe. This vast wildlife reserve is home to more than 100 mammals, including lion, leopard and large herds of buffalo and elephant (in fact, Hwange is renowned for its large elephant population). The safari camps within Hwange offer excellent game viewing opportunities with day and night game drives. Most also offer walking safaris and the guides in Zimbabwe are known as some of the best in Africa. It's a scenic reserve with a variety of vegetation and landscapes.
Excellent camps and safari lodges within Hwange are Camp Hwange, Somalisa Camp and The Hide Safari Camp.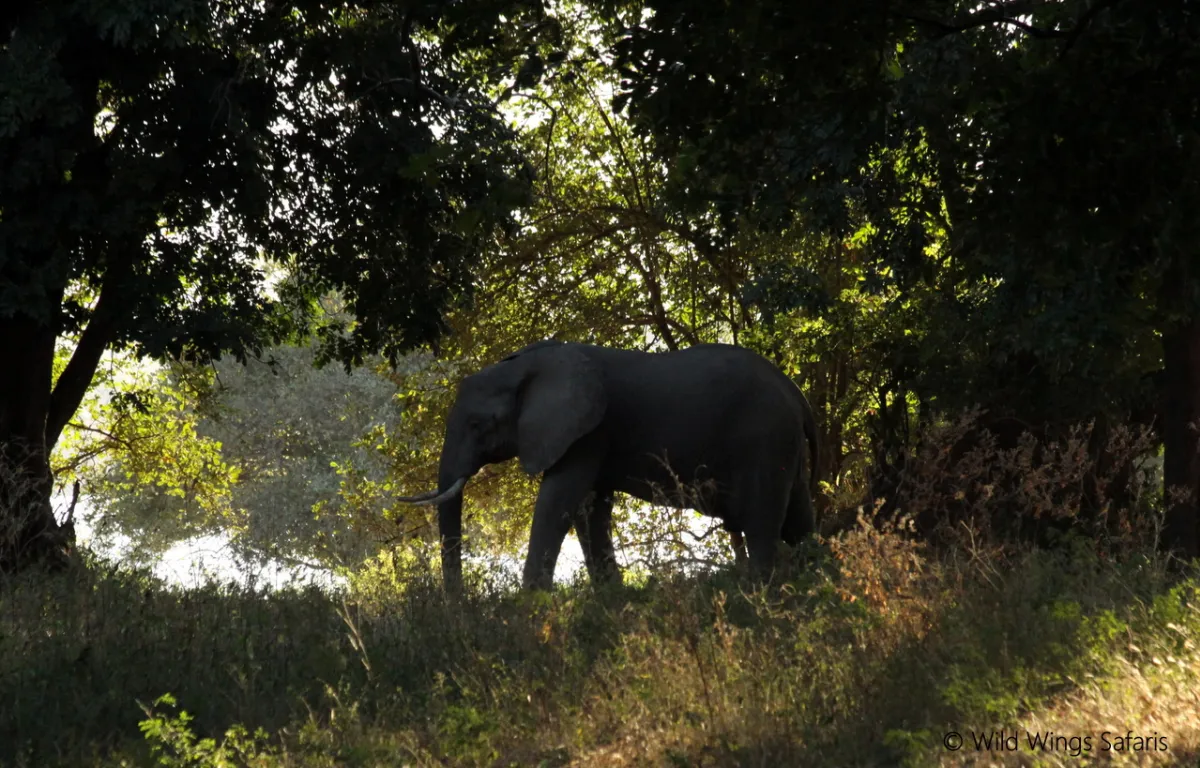 Mana Pools
Far more remote but definitely worth making the effort for, Mana Pools National Park is a World Heritage Site and a veritable wildlife Eden. Since the beginning of time, the mighty Zambezi River has sculpted an intricate series of valleys and islands, channels and ox-bow lakes across a mineral-rich floodplain that teems with wildlife, birds and interesting vegetation. It's perfect for exploring on foot and by canoe on river systems with plentiful hippos and crocodiles. (It's also where you'll find those iconic elephants that stand on their hind legs to reach the pods of the acacia trees.)
Two highly recommended-lodges here are Goliath Safari Camp, run by legendary 'Stretch' Ferreira and the exclusive Kanga Camp.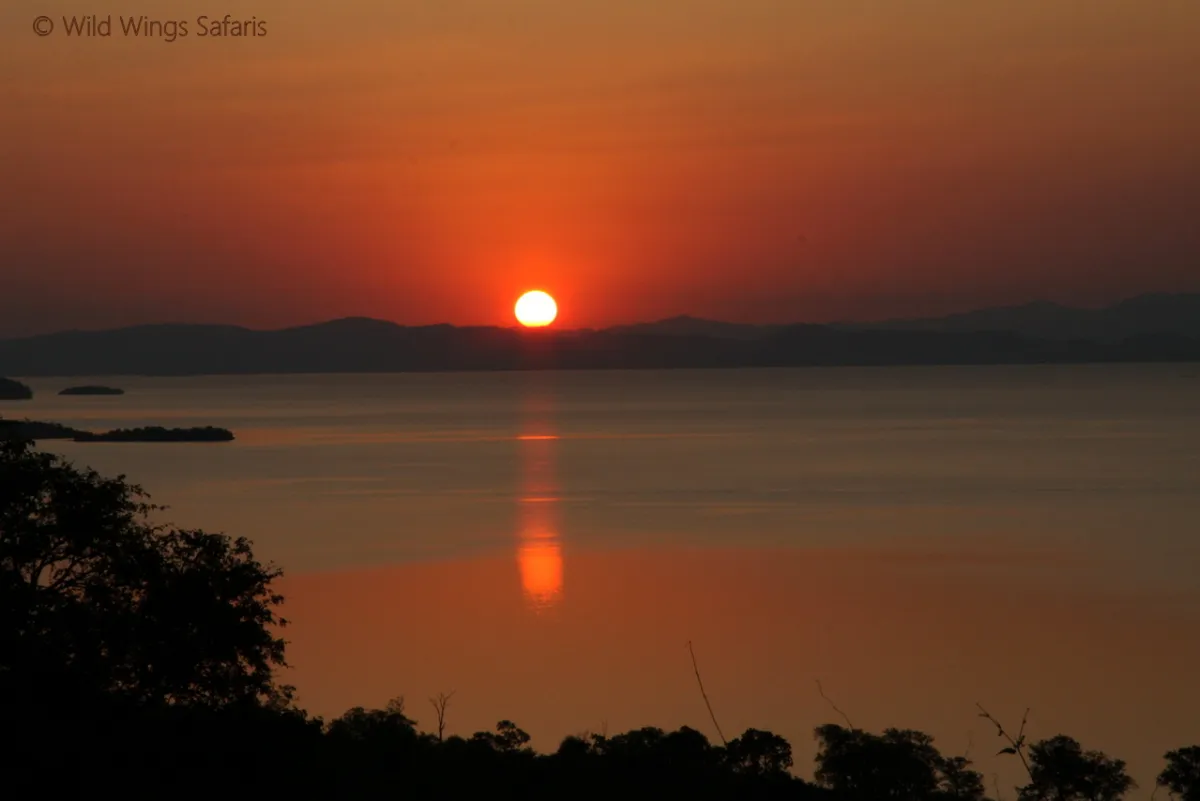 Kariba
The largest man-made lake in the world, Lake Kariba adjoins Matusadona National Park, where all the rescued animals were relocated after the Zambezi valley was flooded. Several excellent safari lodges and houseboats dot its shores. Bush walks, game drives, boat and canoe safaris are the best ways to explore this vast wilderness area. It is the only park in Zimbabwe where you'll be able to see black rhino on Matusadona's – aptly named - Rhino Camp on the shores of Kariba. Home to the rest of the Big 5 i.e. lion, leopard, buffalo and elephant), it has the highest concentration of lion and a fantastic variety of birds.
A stay at Bumi Hills Safari Lodge and Spa will give you an unforgettable holiday.
With so much choice, and a variety of excellent safari lodges and camps, superb hosts and extraordinary guides, perhaps it's the right time to make sure Zimbabwe's on your safari shopping list - before too many people get to hear about it …
Have you been to Zimbabwe? What were your highlights? Or are you planning to visit soon? Please tell us about your thoughts and experiences in the comments below ...
About the author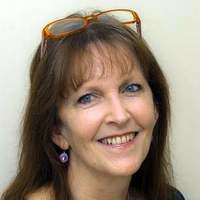 Alison
A 'word smith' or copywriter with over 25 years experience, love travelling, wildlife and conservation; fascinated by alternative energy, alternative building and alternative health. Consummate reader and traveller, both internationally and southern Africa. Have two remarkable daughters that continue to amaze and teach me daily. Consider myself privileged to live on the best continent on the planet.