Accommodation in Lake Kariba
Accommodation in Lake Kariba
Accommodation at Lake Kariba varies from a scattering of luxury safari lodges offering a range of safari and game-viewing activities to holiday houseboats. No vacation to Lake Kariba is complete without excursions into Matusadona National Park. One of the lesser-known national parks in Zimbabwe, Matusadona is remote and off the beaten track. It's an excellent safari destination for bushwalking and game viewing by boat and canoe.
Lake Kariba is vast and scenic. The floodplains along its shores are game-rich areas, especially in the dry season (June to October). There are several excellent safari lodges in the area, each with its own unique character, charm and attractions.
Please talk to us about the style and type of accommodation you're looking for and we'll gladly tell you about some of our favourite options.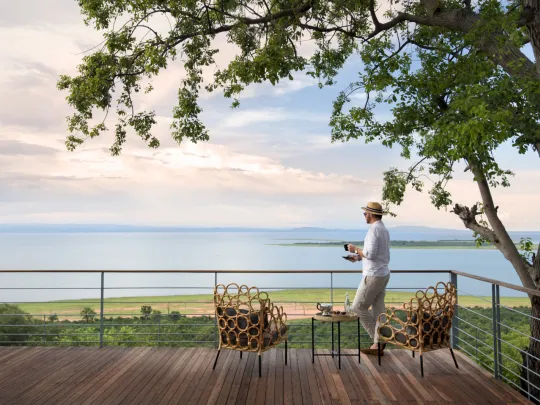 Bumi Hills Safari Lodge & Spa is a luxury lodge situated on a high hilltop overlooking the massive expanse of Lake Kariba - the world's largest man-made lake - and it's game-rich shores. Various game activities and excellent tiger fishing are on offer at this tranquil, exclusive lodge.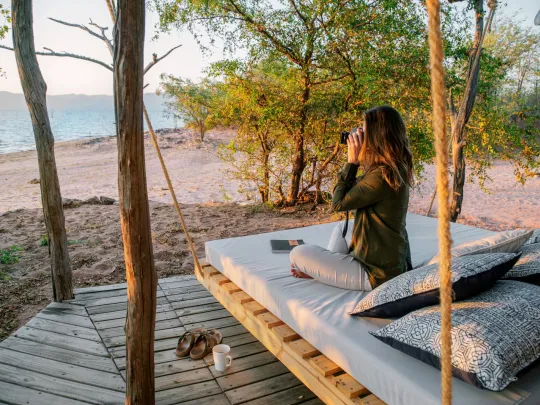 Located in the remote north of Zimbabwe's rugged Matusadona National Park, Changa Safari Camp overlooks Lake Kariba. Family owned and run, this East African style tented camp offers authentic accommodation and a wide range of lake, beach and bush excursions that take advantage of its unique location.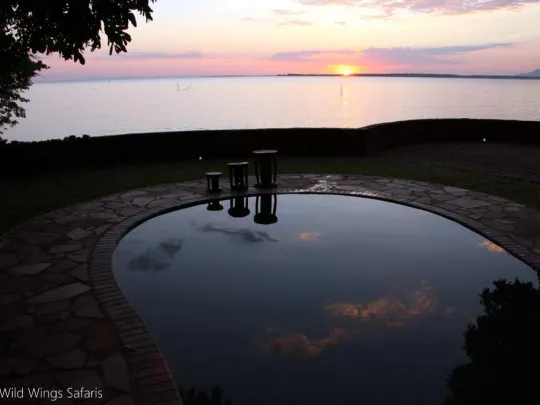 Sitting atop its very own island in the expanse of Lake Kariba, not far from Bumi Hills, is Musango Safari Camp. As with Bumi Hills, it's just outside the Matusadona National Park. A small, well-established safari lodge, Musango is owned and run by the well-known Steve Edwards, former conservationist and warden of Matusadona, who personally guides and shares his incredible wealth of knowledge about the area, its wildlife and its history.