Why Timbavati Game Reserve?
Why Timbavati Game Reserve?
One of South Africa's premier wildlife destinations, here are some reasons to choose Timbavati Game Reserve for your next African safari...
Timbavati is one of South Africa's most renowned private game reserves, primarily lauded for its luxurious safari lodges and high calibre game viewing in classical Big Five territory.
Why Go on Safari in Timbavati?
Compared to other game parks in South Africa, Timbavati is one of the biggest elite private game reserves along the borders of Kruger National Park, protecting 53,392 hectares (534km²) of wild bushveld. This game reserve is richer in biological diversity than most, being inhabited by more than 40 species of mammals and 360 bird species.
Timbavati Game Reserve first became famous for the unusual white lions sighted here in 1975. Today, white lion cubs are still being born in Timbavati from time to time and these incredibly rare cats continue to appear in various parts of Greater Kruger National Park, including Timbavati.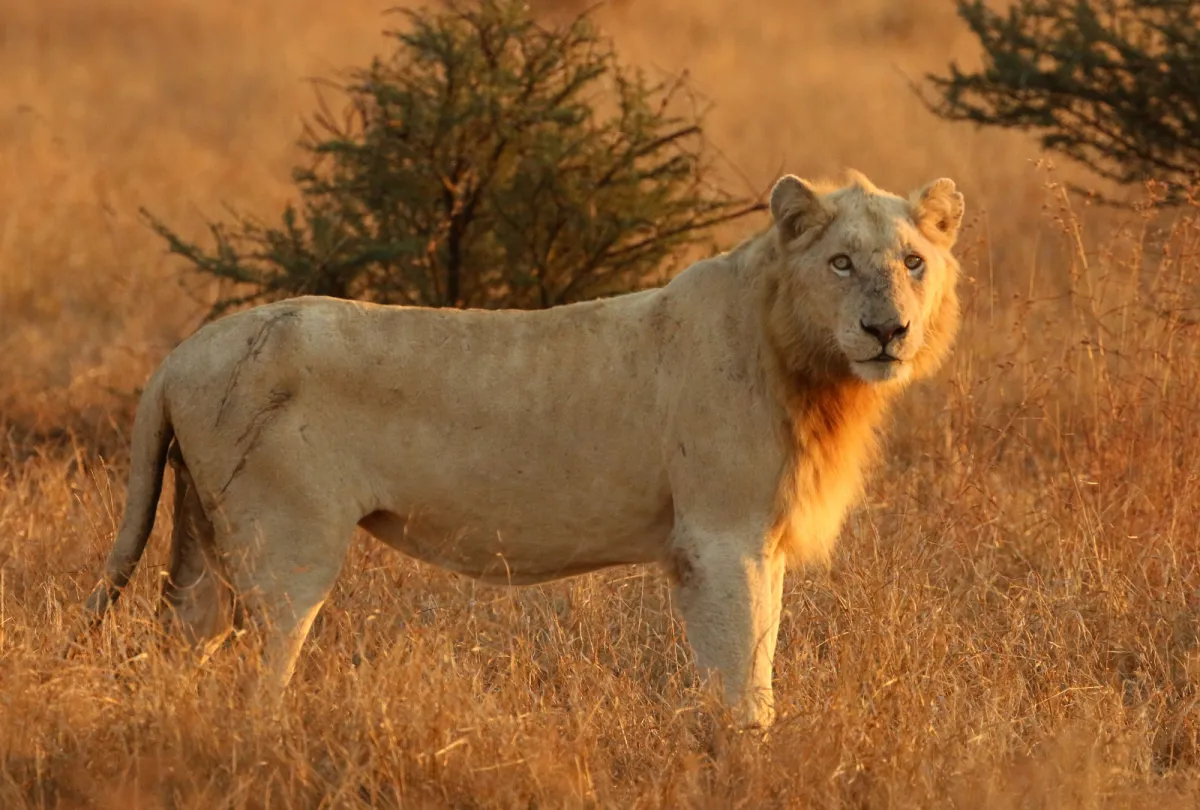 Timbavati is a diverse and exclusive safari destination, where game viewing is well regulated to ensure that wildlife sightings don't become crowded with vehicles vying for front-row seats. One of its notable strengths is that Timbavati Game Reserve is less crowded than other Greater Kruger private reserves and national parks across Africa.
Highlights of going on safari in the privately owned collection of game reserves that constitute Timbavati Game Reserve, include seeing the Big Five of Africa —lion, leopard, rhino, buffalo and elephant.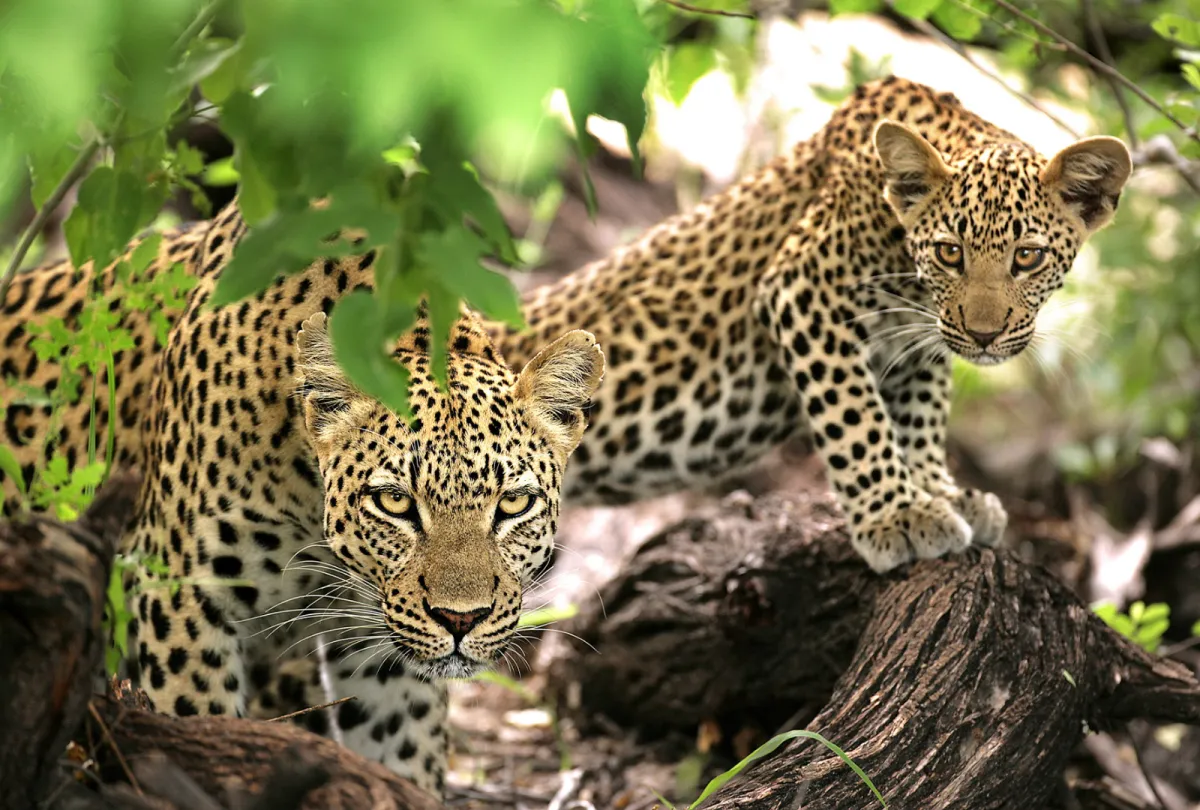 Part of Timbavati's appeal is the expert guides and trackers that conduct the game viewing activities, from guided walking safaris and thrilling night game drives to off-road game viewing. Timbavati also offers excellent specialist safaris, including photographic, Big Five, wildlife tracking, survival skills and birding safaris.
Choosing between Timbavati & Sabi Sand Game Reserve
Timbavati is situated north of Sabi Sand Game Reserve, both of which lie along the western border of Kruger National Park. Sabi Sand, like Timbavati, shares unfenced boundaries with the legendary Kruger National Park, making it part of the Greater Kruger Park area. The Timbavati and Sabi Sand private game reserves are both renowned as premier game viewing destinations, where visitors can get up close to the Big Five of Africa and other wildlife. So why choose Timbavati?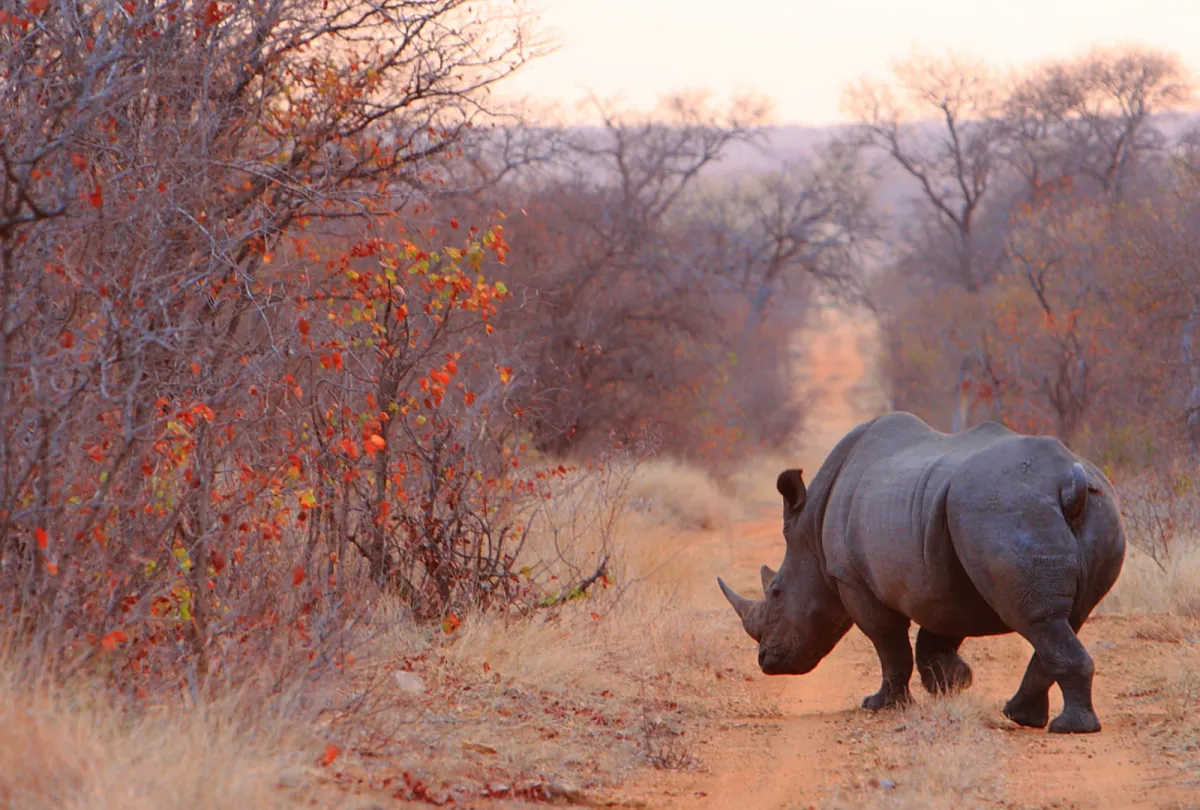 One of the advantages of going on safari in Timbavati Nature Reserve is that the game reserve hosts fewer lodges and camps, resulting in lower numbers of visitors. Sharing the game reserve with fewer fellow travellers usually means that you encounter fewer game viewing vehicles in the bush, resulting in a less crowded safari experience.
In Timbavati, only two vehicles are allowed per wildlife sighting which is a real bonus.
There are also fewer roads in Timbavati, enabling you to get a true feel for the untamed wilderness, whilst further improving the chances of enjoying wildlife sightings on your own.
There are some differences in terms of wildlife sightings, especially when it comes to the Big Five. Timbavati is home to larger herds of both buffalos and elephants, which are commonly sighted on game drives. Although rhinos are often spotted in the southern part of Timbavati, rhino sightings are perhaps a bit more common in Sabi Sand.
Timbavati is famous for the white lions first discovered in the reserve and Sabi Sand is famous for its outstanding leopard sightings. There are plenty of leopards in Timbavati too, but they tend to be a bit shyer and are not sighted as often as in the Sabi Sand.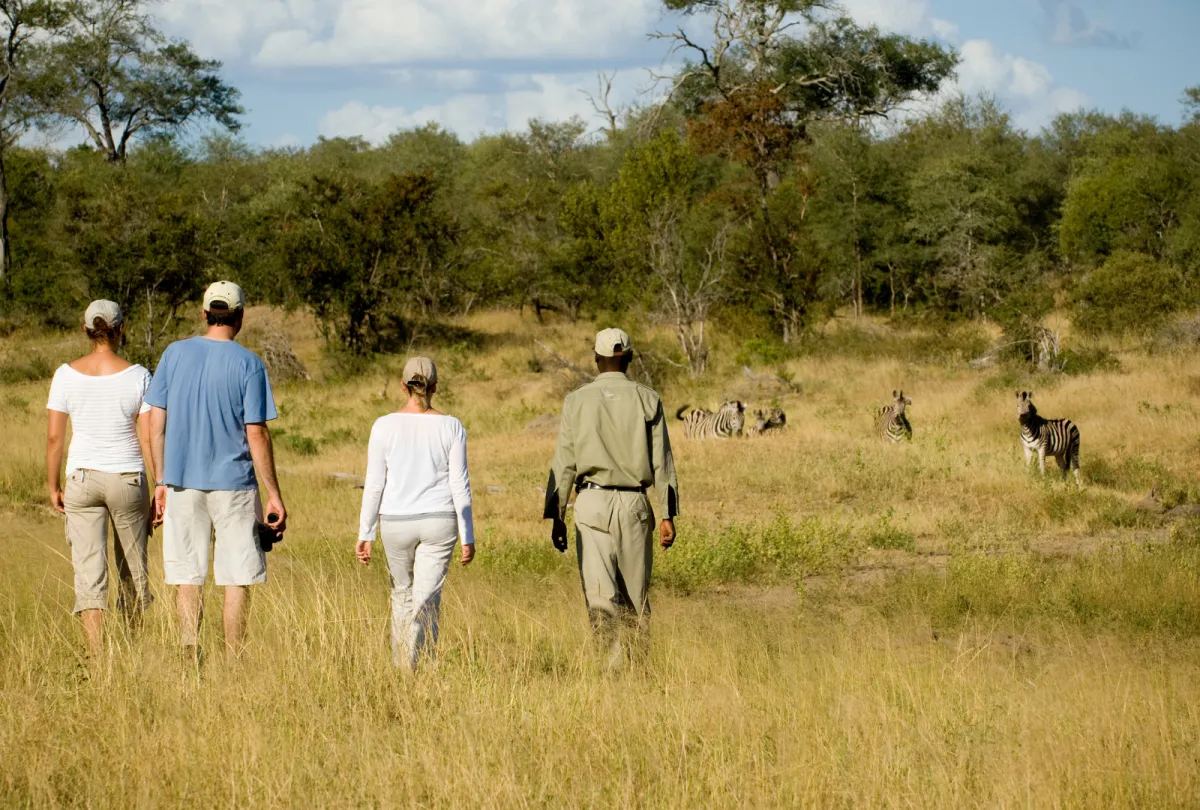 In both of these two similar private game reserves night drives, bush walks and off-road drives are conducted by guides who keep in radio contact with each other to share information about wildlife sightings.
Sabi Sand covers about 65,000 hectares (650 km²) while Timbavati covers 53,392 hectares (534 km²), so Sabi Sand is a bit bigger. Both offer classical African safari settings, but the landscapes are more open in Timbavati. A greater diversity of vegetation is found in Timbavati, providing a variety of habitats for different kinds of animals, insects and birds.
Ultimately, safaris to either destination offer similar first-rate wildlife experiences in untamed wilderness areas rich in biodiversity, but Timbavati's setting is arguably more appealing and the reserve is less crowded.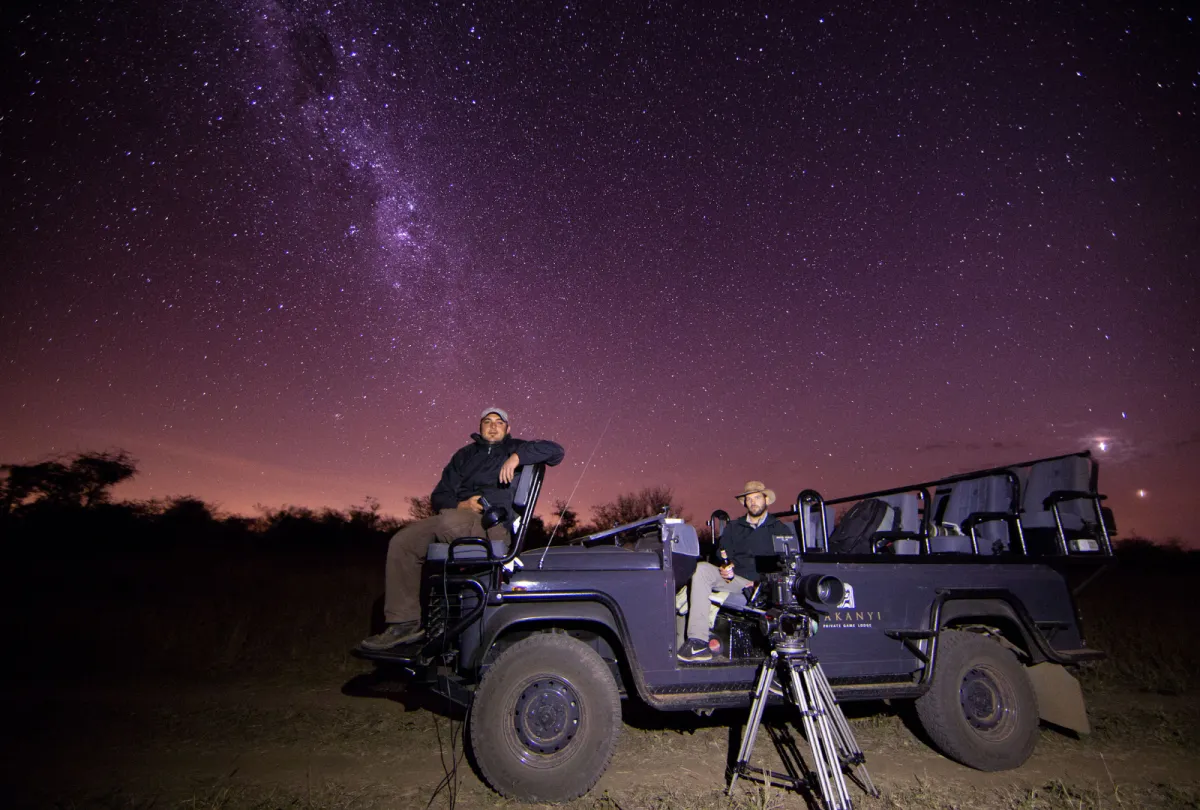 The private lodges in Timbavati and Sabi Sand are comparable, offering world-class accommodation and great service. Timbavati's selection, however, includes more affordable lodge options on the whole.
Timbavati Private Game Reserve VS Kruger National Park
Firstly, there is the difference in size —Kruger Park is far larger than Timbavati, but what are the other major distinctions?
Timbavati is an exclusive safari destination that does not permit day visitors and limits the number of visitors to those staying at its handful of lodges. Unlike Kruger National Park, Timbavati Private Game Reserve is not a self-drive safari destination, so game drives are only conducted by professional guides in open 4x4 vehicles
In Timbavati, most afternoon game drives continue into the night and are conducted by experienced guides using spotlights. In Kruger Park, you can book night drives as an optional extra activity, usually conducted by a SANParks ranger in a large 20-seater truck.
In Timbavati off-road game drives are also permitted, enabling visitors to get closer to the wildlife and increasing the chances of good sightings. In Kruger National Park, no off-road driving is permitted, all vehicles have to stay on the roads.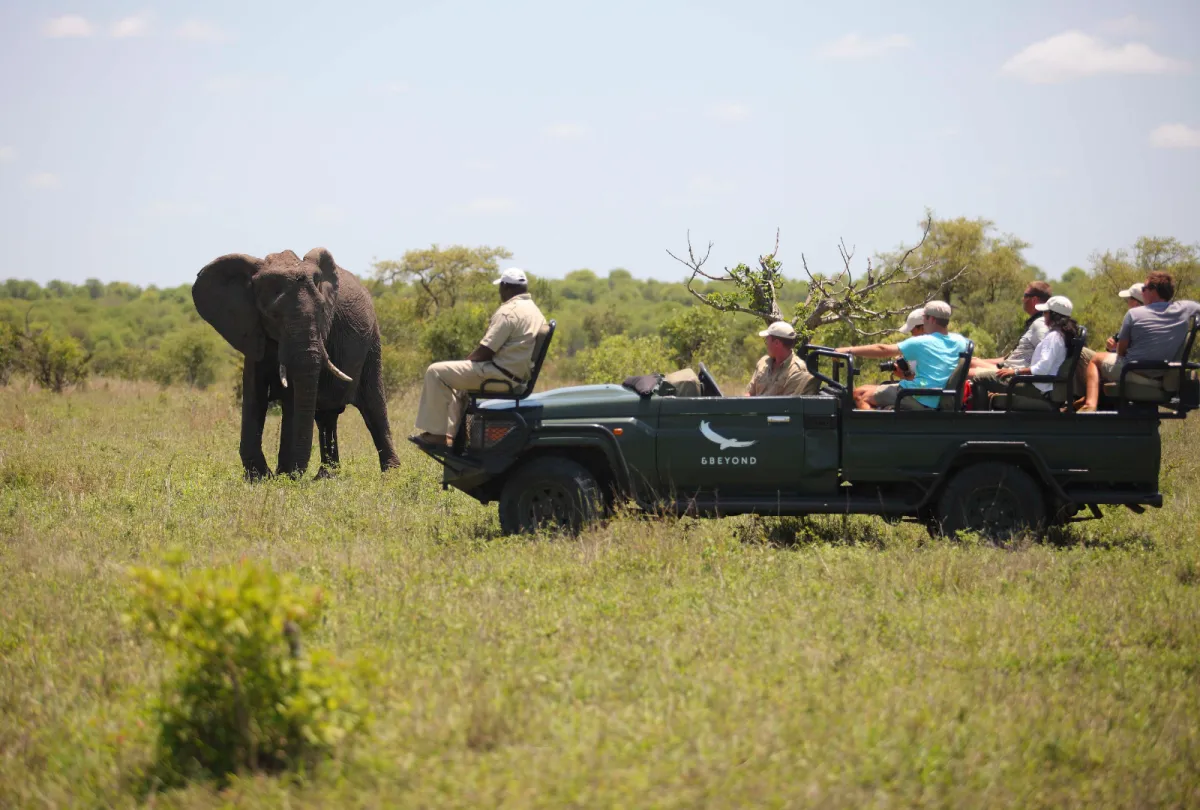 Kruger offers a variety of accommodation options. The public accommodation in Kruger Park ranges from budget camping to comfortable self-catering chalets and luxury guesthouses. These units are affordable but cannot compete with the quality of the private safari lodges and camps in Timbavati. Kruger also offers a selection of upmarket private safari lodges in private concession areas, but unlike in Timbavati, their vehicles cannot go off-road and many of them do not offer walking safaris as an activity.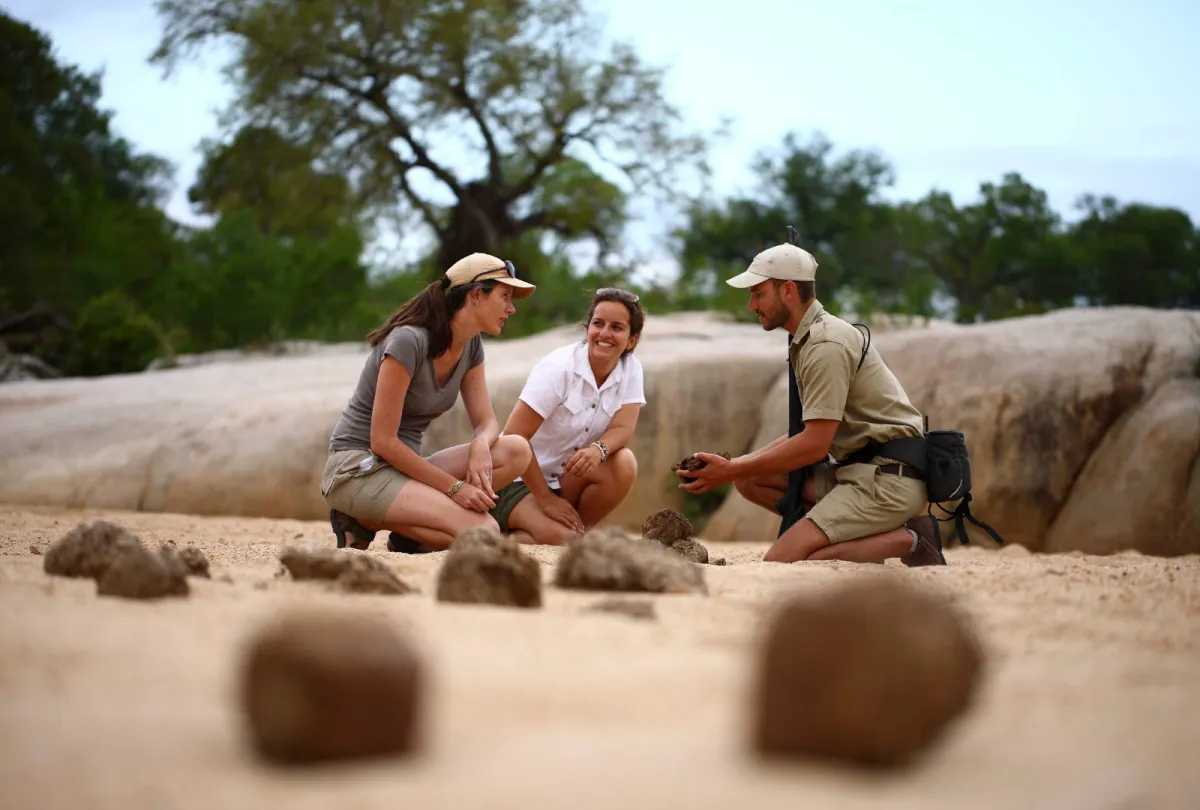 Standing side-by-side Kruger National Park and Timbavati Private Nature Reserve both offer the game viewing experience of a lifetime. Kruger outdoes Timbavati when it comes to sheer size, providing enough wilderness to keep you exploring for years! But, when it comes to spotting as many wild animals as possible and getting into the bush on foot, at night and up close then Timbavati wins hands-down.
Some Great Safari Lodges in Timbavati Nature Reserve
There are a number of sought-after safari lodges located on the private reserves within Timbavati Game Reserve.
These lodges enjoy mutual traversing rights across large parts of the Timbavati. From classic tented camps to gracious colonial-era lodges, Timbavati offers a range of accommodation styles for various tastes and budgets.
Here are some great Timbavati camps and lodges to consider:
Kambaku Safari Lodge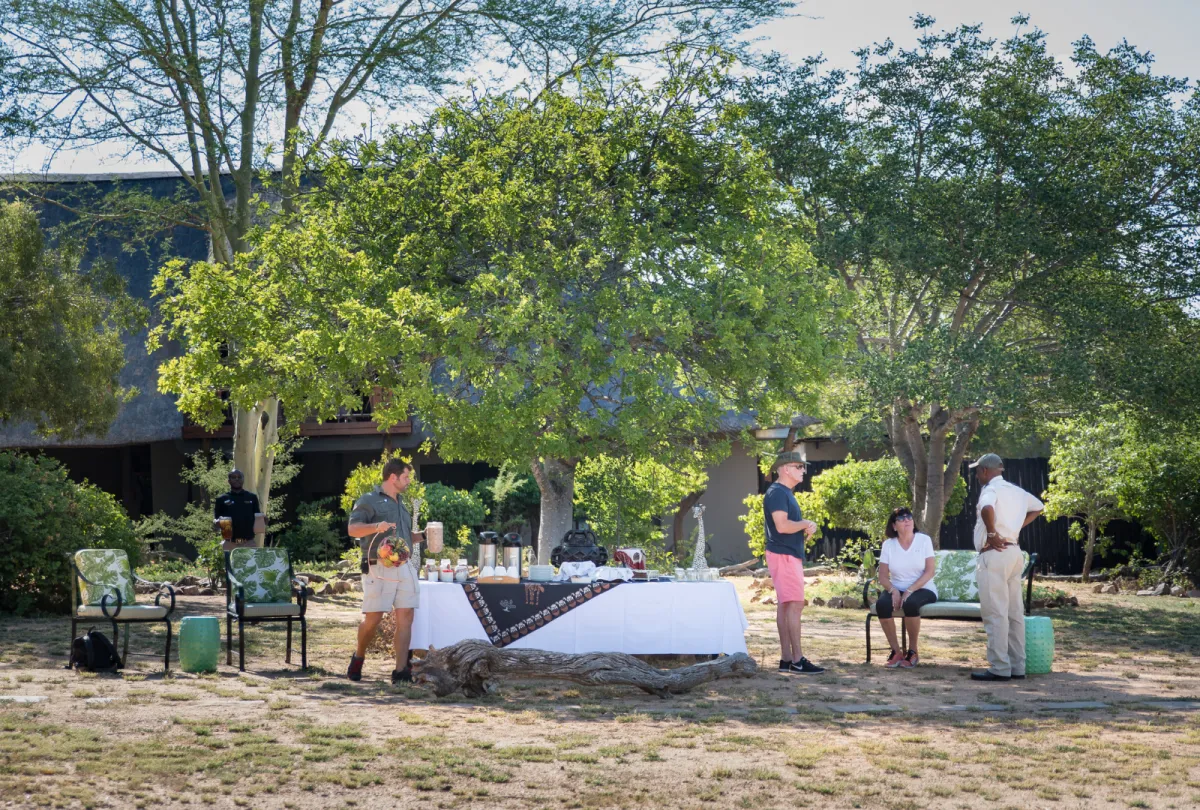 Affordable and eco-friendly, Kambaku Safari Lodge relies entirely on solar power. The lodge is family-friendly and exclusive, accommodating just 16 guests in comfortable family, double or twin chalets set apart in the bush. This intimate lodge offers simple luxuries in a relaxed atmosphere. Kambaku Lodge is ideally located, set beside a watering hole in a part of Timbavati that offers good traversing rights for game drives. Kambaku River Sands is a luxurious alternative to the original safari lodge offering reasonably-priced upmarket accommodation with a swimming pool that attracts elephants on a daily basis.
Kings Camp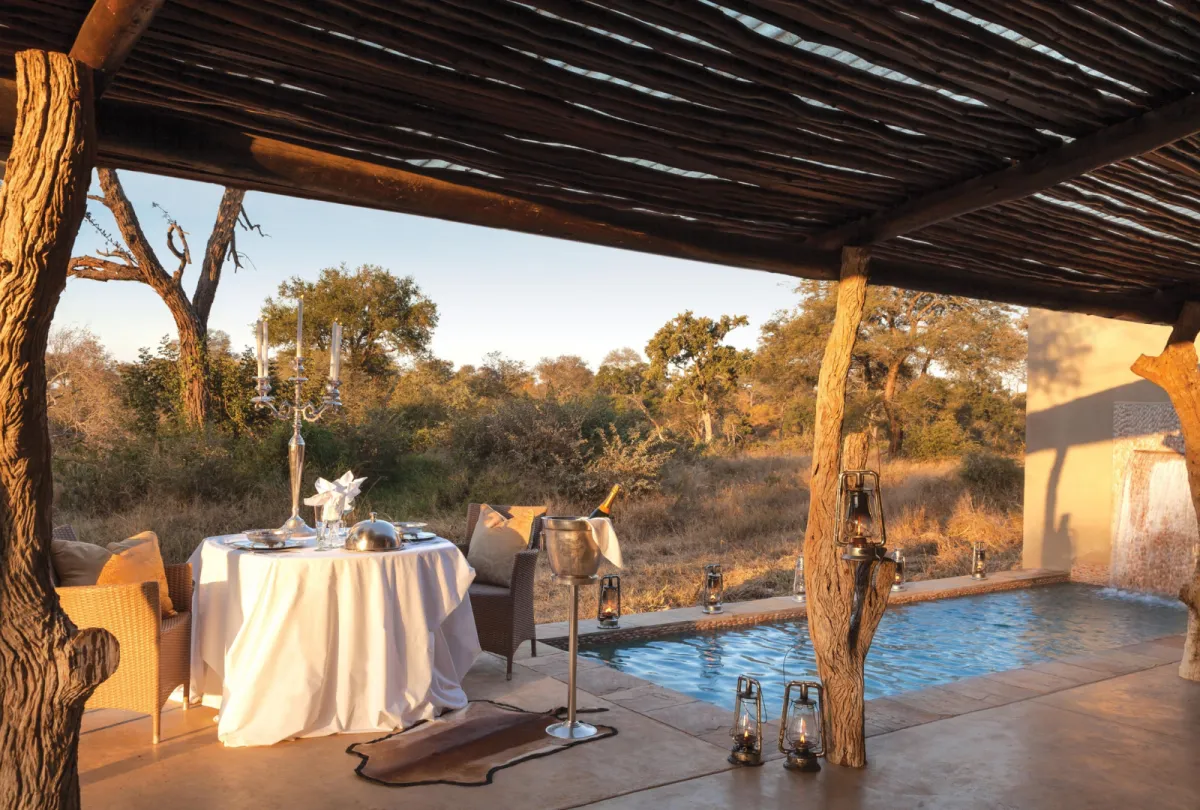 This upmarket luxury lodge features 11 colonial-style suites, tucked away in a secluded spot. Competitively priced, Kings Camp is ideal for honeymoons and romantic getaways. The elegant lodge overlooks a waterhole and savannah plains dotted with acacia trees, offering superb game viewing with skilled rangers. Kings Camp provides an array of facilities, from a private spa and restaurant to a library and swimming pool and is known for its personalised service, gourmet cuisine and understated 5-Star luxury.
Simbavati River Lodge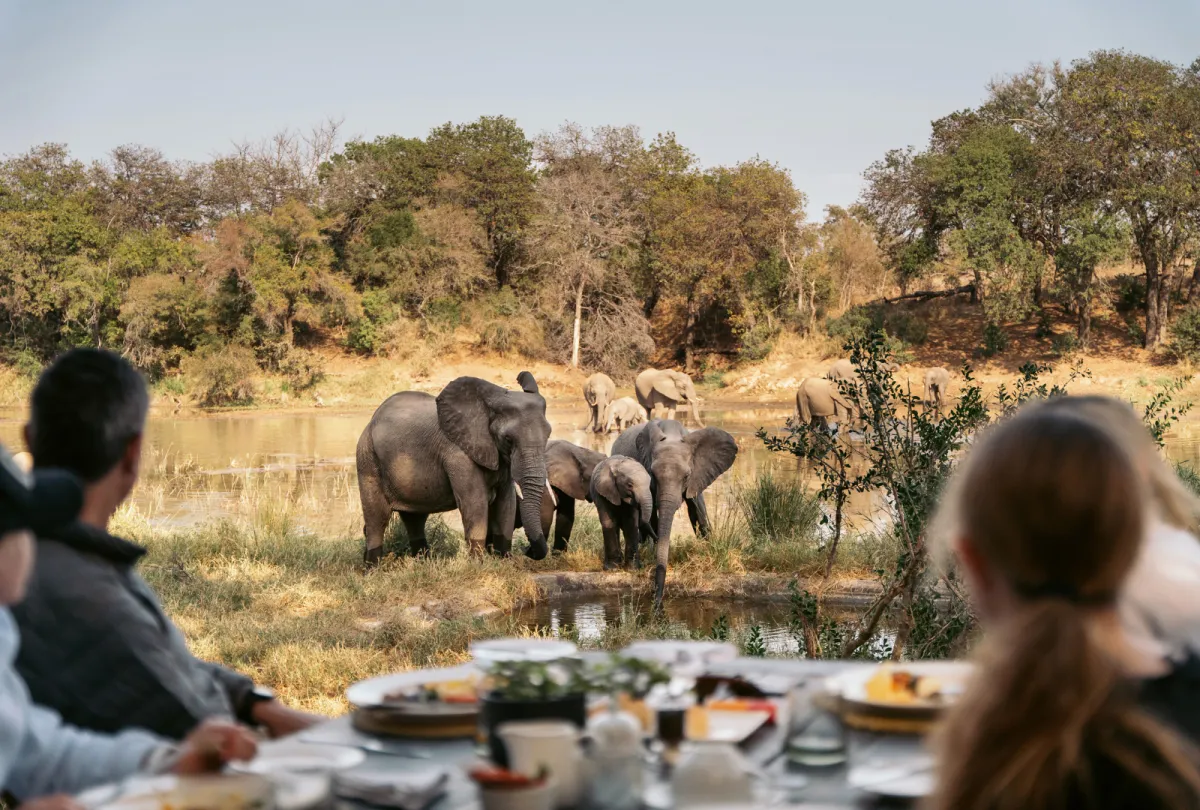 Simbavati River Lodge is an intimate lodge that offers excellent traversing rights from its lovely riverside location amid shady trees. Well priced, the lodge has spacious accommodation in eight tented rooms and three well-appointed chalets with stunning views over the Nhlaralumi River. Simbavati is popular with families, offering a program designed for children, and is known for its warm hospitality. The Big Five game viewing experience at this 4-star lodge is top-notch.
Ngala Safari Lodge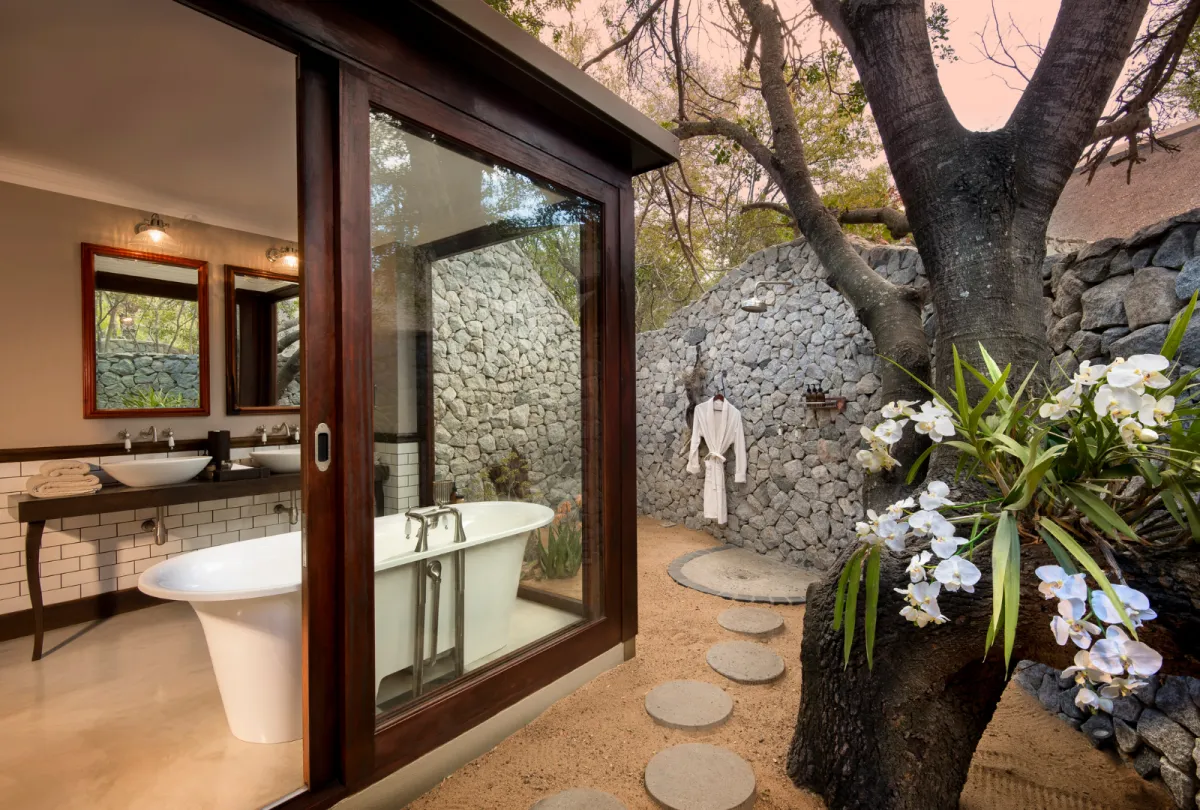 The perfect place for a family safari, Ngala Safari Lodge offers 20 spacious cottages with their own bathrooms and viewing decks. This upmarket lodge is set next to an active watering hole where Mopane woodlands meet the open plains. Outstanding features include world-class Big Five game viewing over a large, exclusive traversing area that extends into Kruger Park. A traditional safari lodge offering well-priced luxury accommodation in old-world charm.
Other top lodges include the popular Shindzela and luxurious Tanda Tula. Selecting the right safari lodge comes down to whether you are travelling as a family, group or couple, the style of accommodation you prefer and the price range you are looking in. Given the overall high quality of lodges in Timbavati, you can't really go wrong.
Timbavati Safari Ideas
A stay of at least three nights at one of the lodges is recommended for a safari in Timbavati Game Reserve. The reserve is compact, so choosing one lodge for your stay is best.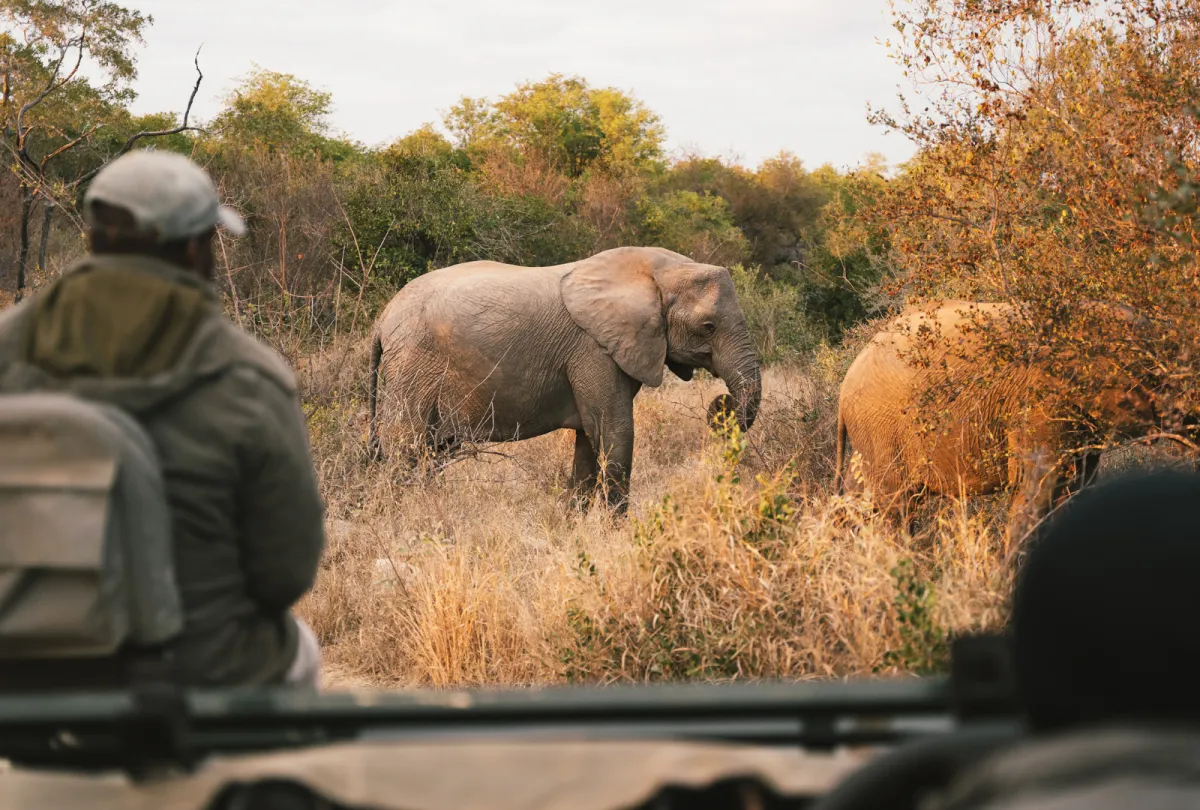 Timbavati combines well with Kruger National Park and Sabi Sand Game Reserve for the ultimate wildlife safari, with the combinations offering more diverse terrains and game viewing experiences.
Timbavati can also easily be combined with beach destinations in Mozambique or Cape Town. Another fantastic safari itinerary visits Greater Kruger and Victoria Falls, combining game viewing with natural wonder and adventure activities.
Here are some of our Tours & Safaris to Timbavati Game Reserve, ranging from a 5-day Kruger & Private Lodge Safari to our 15-day Signature Safari exploring Victoria Falls, Chobe National Park, Cape Town, the Garden Route and Greater Kruger National Park.
The Landscapes & Vegetation of Timbavati
The gentle hills and plains of Timbavati Reserve are covered in open savannah bushveld and several types of woodland vegetation, from scattered Acacia trees to dense riverine forests where Jackalberry and Fig trees grow. The vegetation is classified as Savannah Biome, which is a mix of tree species and grasses.
In Timbavati, you will see lovely Leadwood and Marula trees and clusters of Mopani bushes, prevalent in the northern region.
Timbavati features a few watering holes and some pleasant dams that attract wildlife and support the surprising number of fish species. There are a few dry riverbeds, but no permanent rivers flowing through the reserve.
All in all the varied landscapes and types of bush present diverse scenery in the park, along with the variety of creatures these different habitats support.
Timbavati's Wildlife & Birds
Timbavati is inhabited by more than 40 mammal species, including the famous heavyweights - the Big Five of Africa, namely African elephants, rhinos (black and white), leopards, lions, and buffalo.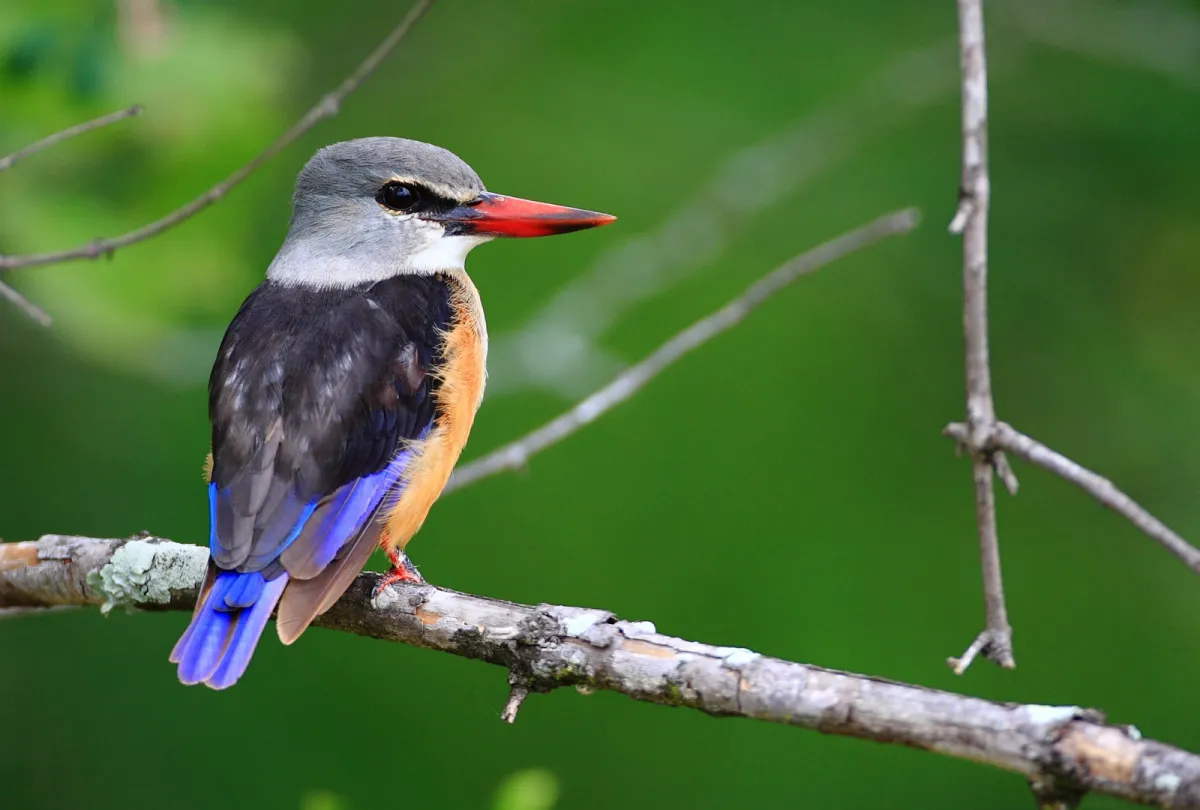 There are also plenty of carnivores prowling around, including endangered African wild dogs, cheetahs, jackals, honey badgers, mongoose, spotted hyenas, caracals and wild cats.
Some of the large herbivores you are likely to see are Burchell's zebra, giraffe, blue wildebeest, kudu, hippo, eland and tsessebe.
Antelope species are plentiful, so keep your eyes open for nyala, bushbuck, waterbuck, reedbuck, sable, impala, klipspringer, roan and more. At night you might sight the nocturnal big cats, porcupines, servals, genets and civets.
Then there are all kinds of smaller animals and primates, from shrews, bats and bushbabies to baboons, monkeys, warthogs and bushpigs, along with a variety of wild rodents, tree squirrels and hares.
Two of the most unusual inhabitants, at least in terms of looks - the pangolin and aardwolf.
There is such an abundance of birds, migrant and permanent species, in Timbavati that it is considered a birding paradise! The Nhlaralumi River attracts an abundance of birds, with sightings in the reserve ranging from the largest flightless bird (the ostrich) to the tiniest sunbird.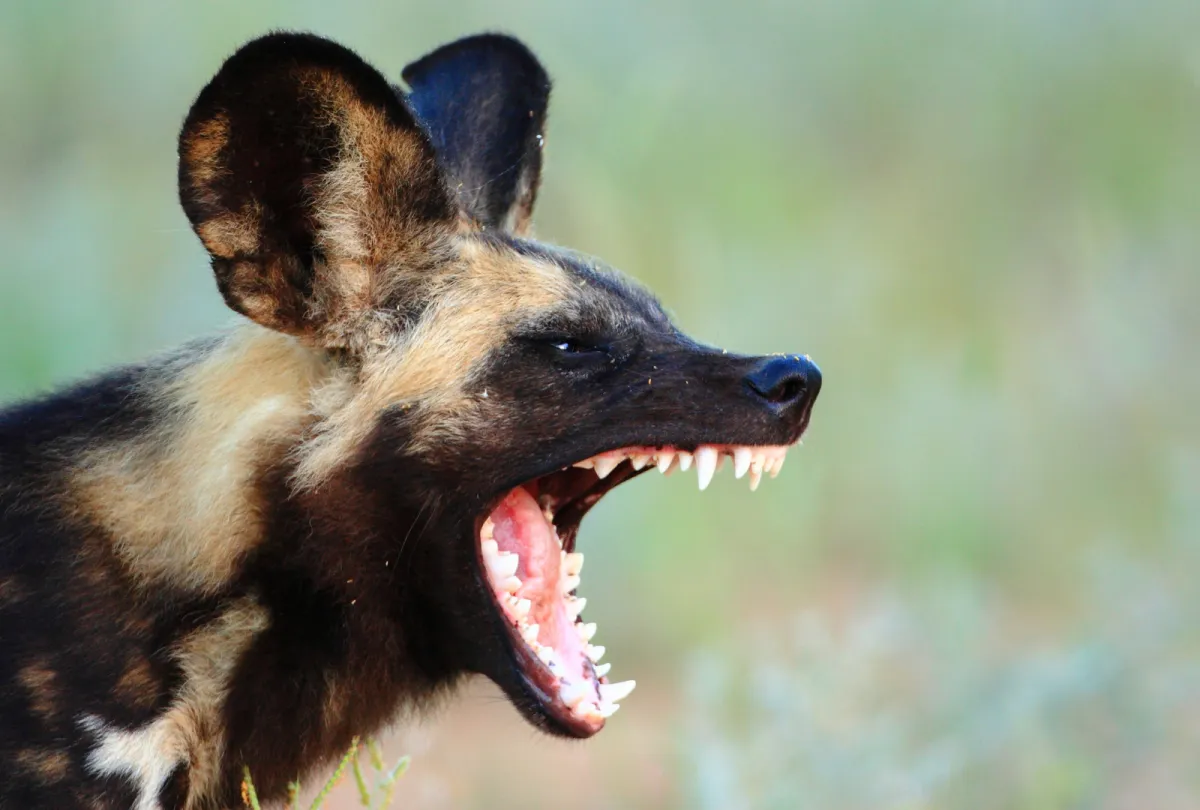 The astounding diversity of over 360 bird species found in this private game reserve includes: buntings, finches, flycatchers, warblers, weavers, sunbirds, sparrows, starlings, shrikes, robins, bulbuls, orioles, swallows, larks, honeyguides, hornbills… and the list goes on: nightjars, rollers, kingfishers, kingfishers, owls, cuckoos, plovers, eagles, vultures, storks, herons and kites… and more, but I'll stop there. Amongst the many shapes and sizes of living creatures to be found in Timbavati are 79 species of reptiles, 49 species of fish and at least 85 species of trees.
The White Lions of Timbavati
The White Lions of Timbavati, as these rare lions have become known, were discovered by conservationist Chris McBride in 1975 in the Tanda Tula Game Reserve area of Timbavati. These white lions carry a recessive gene resulting in their light fur colour, a unique phenomenon.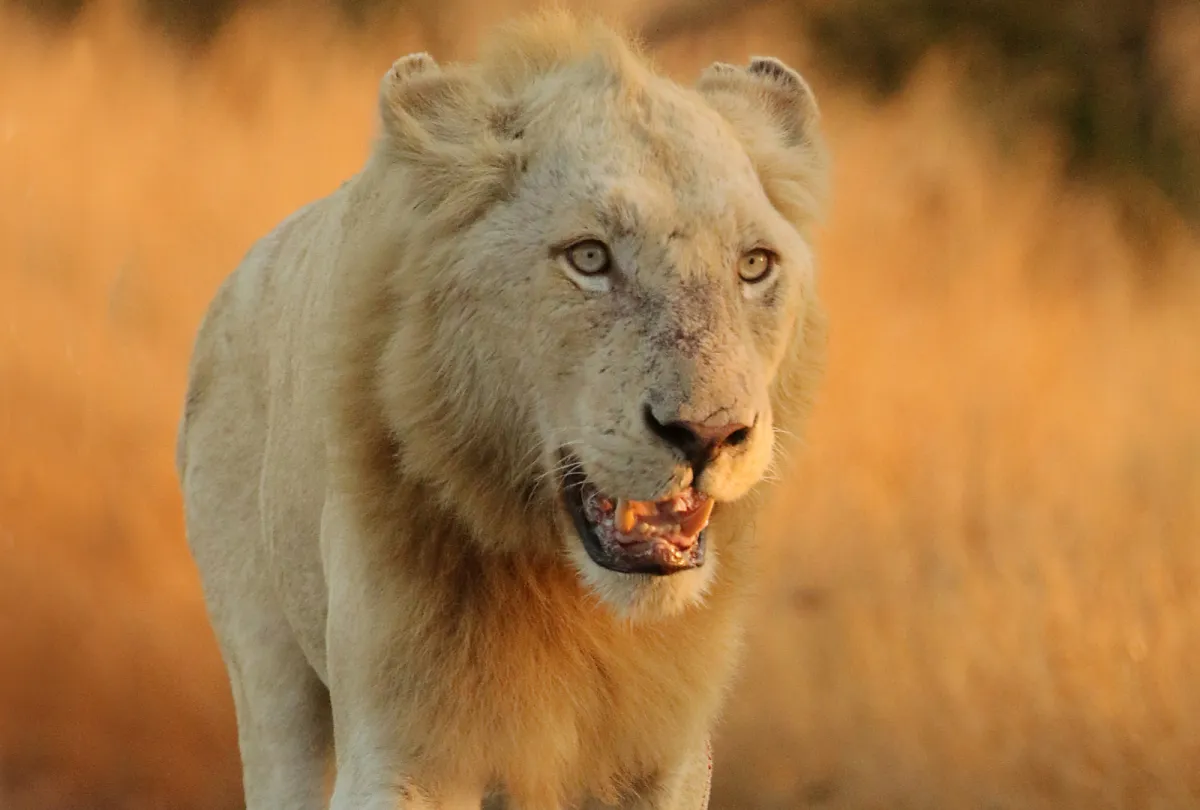 These pale lions were born in the Machaton Pride of normal (tawny) lions, still mainly found in the Tanda Tula area today. McBride was studying the lions at the time when he came across a litter of three cubs, two of which were almost white in colour. The cubs were captured and put in the Pretoria Zoo where they were studied and used for breeding.
White lions were considered extinct in the wild until 2006 when two cubs were sighted in Umbabat Private Nature Reserve, bordering on Timbavati Game Reserve. Since then occasional sightings of white lions have been reported in Greater Kruger National Park. Sightings of white lions are, however, extremely uncommon, with most of these rare cats existing in captivity where inbreeding is a serious problem. Your (very slim) chances of seeing a white lion in the wild, are best in the northern part of Timbavati and surrounding reserves.
Chris McBride went on to write two famous books about these rare lions - The White Lions of the Timbavati and Operation White Lion.
In a nutshell, it's worth going on a safari in Timbavati, because it offers a world-class safari experience ... characterised by crowd-free game viewing and outstanding lodge accommodation ... in prime wildlife habitat.
You may also want to look at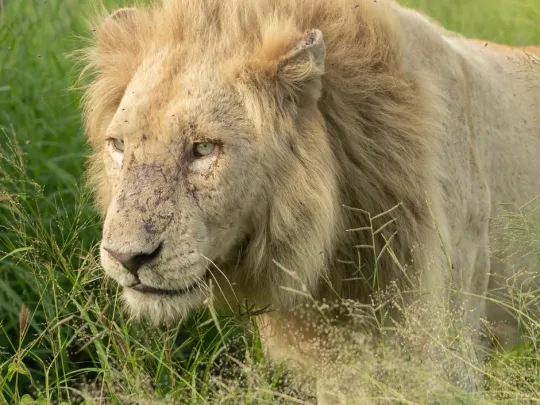 What an incredible start to the New Year! January 2022 pulled out all the stops for us, and guests on our Kruger Park safaris were treated to some wonderful wildlife sightings. Leopards, cheetahs, African wild dogs, lion cubs, African wild cats and one of the best sightings we've ever had of Casper, the wild white lion of Kruger.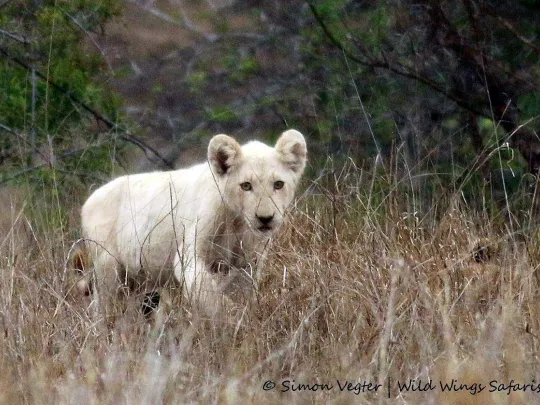 Visitors to Kruger have been abuzz lately about the sightings of a rare white lion cub in the area surrounding Satara Restcamp. UPDATE: What the white lion looks like now.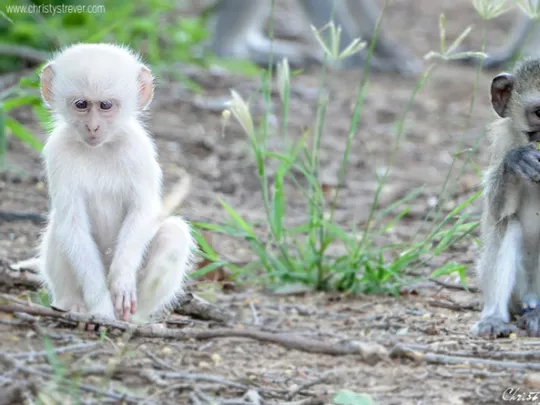 Wildlife photographer, Christy Strever, was on her way through the Timbavati Private Game Reserve when she spotted a troop of vervet monkeys playing in the road. Stopping to watch their cute, humanlike antics, she was totally awestruck to see a snow-white monkey shoot out from the bushes, chasing its playmate.
About the author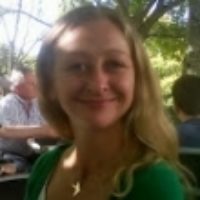 Landia
Passionate about Africa's untamed places and wildlife, Landia is an adventure-loving native South African. Capturing the spirit of Africa is a way of life for this dedicated travel writer and photographer! Based in Green Point overlooking the Atlantic Ocean, in her spare time Landia can be found sea kayaking, walking in nature, horse riding and exploring the beautiful city of Cape Town and beyond.