This is What South Africa's Grading System Really Means ...
This is What South Africa's Grading System Really Means ...
Tourism grading in South Africa is now under the auspices of the Tourism Grading Council of South Africa (TGCSA) and, although not compulsory, it does offer guests an instant benchmark of quality, set down by a stringent and thorough list of criteria.
Star Grading in a Nutshell: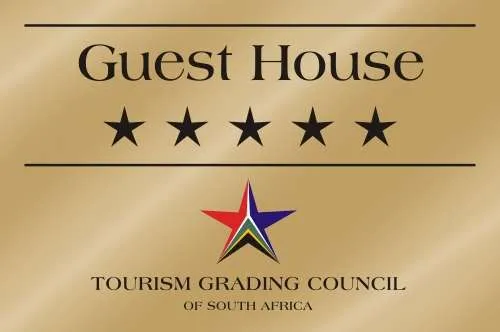 1 STAR
Fair to good (acceptable / modest) quality in the overall standard of furnishings, service and guest care. Clean, comfortable and functional accommodation.
2 STARS
Good quality in the overall standard of furnishings, service and guest care.
3 STARS
Very good quality in the overall standard of furnishings, service and guest care.
4 STARS
Superior (excellent) comfort and quality. High standard of furnishings, service and guest care.
5 STARS
Exceptional quality, luxury accommodation (on par with best international standards). Highest standard of furnishings, flawless service, meticulous guest care.
It's worth mentioning that, contrary to what it may seem, a one-star grading need not mean an establishment is of lower quality. It may mean that additional requirements need to be in place before it can progress to a higher rating. Also, overall grading standards may differ from country to county. South African standards are generally world-class.
Quick Background
Traditionally, the AA (Automobile Association) had a fairly wide-spread grading system in place in South Africa. In 2002, the government introduced a new national system which is now the accepted quality/standards benchmark, operated by the Tourism Grading Council of South Africa (TGCSA). It's been modelled on similar grading systems of the UK, Australia and New Zealand and it has matured considerably since then.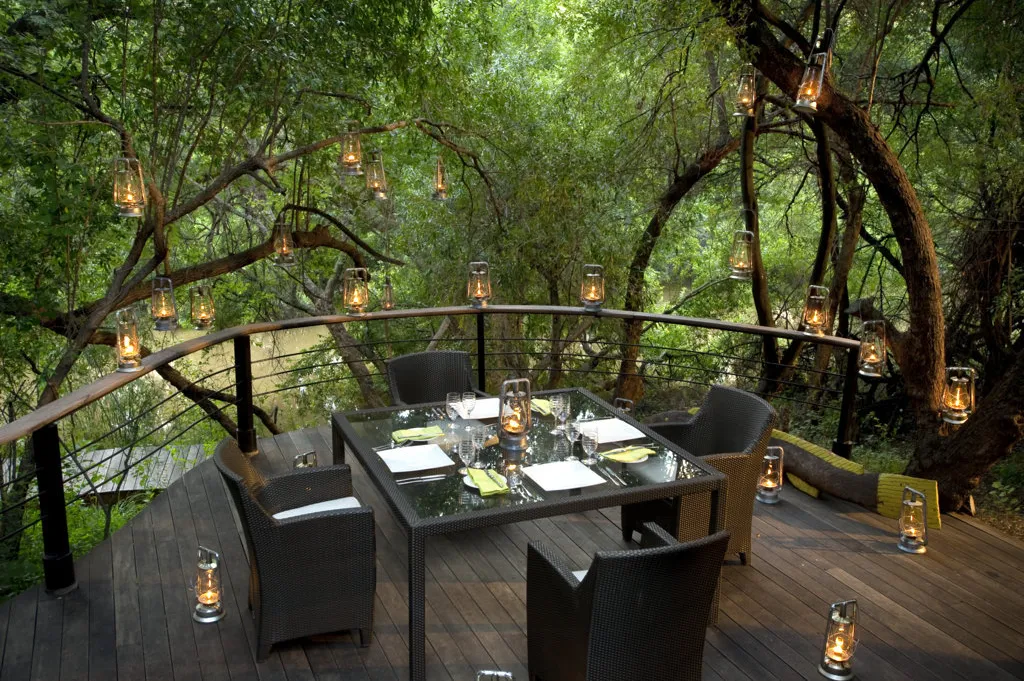 The ultra-luxurious Owners House, part of the 5-star Morukuru Family Lodge, Madikwe Private Game Reserve
The result is a grading process that is far more thorough, more focused on experience and with strict rules that have created a trusted benchmarking system for the various accommodation types/sectors. There are currently nine categories:
Hotels
Lodges
Bed and Breakfasts
Guest Houses
Country Houses
Self Catering facilities
Caravan and Camping sites
MESE (Meetings, Exhibitions and Special Events) venues
BackPacker and Hostelling facilities
Minimum Standards
Within each category, there is a list of minimum requirements that an establishment must have in place before they can be graded.
Four- and five-star establishments would also be expected to offer additional services/facilities such as on-site parking with security for guests, a valet service, 24-hour room service, disposable slippers, gowns, a concierge, porterage and luggage handling, babysitting and childminding, message services and newspaper delivery. Full housekeeping and laundry services must also be provided.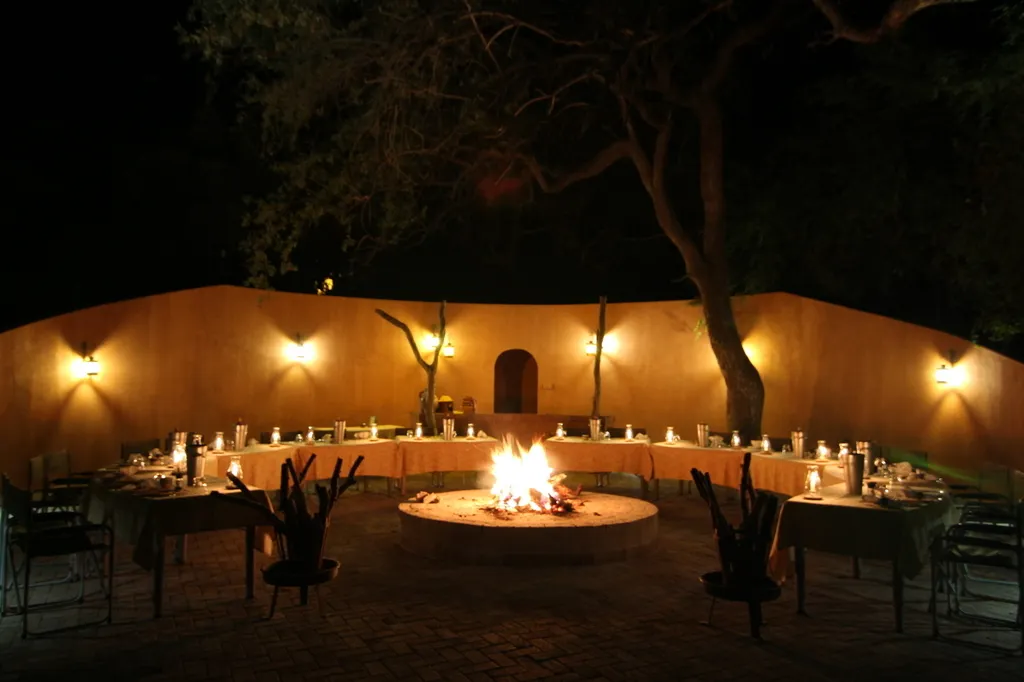 4-star Mohlabetsi Safari Lodge in the uncrowded Balule Game Reserve
Types of Accommodation We Usually Recommend:
Here's a breakdown of some of the defining features of establishments we generally recommend and use in our safari itineraries –
Game/Nature Lodges
According to grading standards, these are features you can expect to find here:
Set in natural surrounds often, but not always, away from human settlements
Usually offer scenic or natural views (beyond immediate garden area) and offer safari activities such as game drives, bush walks, cycling and horseback safaris, game viewing by boat, canoeing, and so on
Live-in managers or owners need their own separate living areas and host/manager must be contactable 24/7
Host/manager must be able to check guests in/out with no more than a 10-minute drive from the property
Daily servicing of rooms must be included in the tariff (some lodges promote an eco-wise policy of 'no change' towels, but the option for fresh towels daily must be provided)
There must be a guest dining room and a guest lounge area
All rooms must have en-suite bathrooms or, at least, exclusive-use bathroom facilities
Meals and beverages must be provided
There must be at least one guided experience and/or activity provided, natural or cultural, organised by the lodge, not necessarily included in the tariff
Guests should have a reasonable probability of seeing/experiencing the type of fauna and flora as stated in the lodge's marketing material
Convenient, well-lit and secure car parking facilities must be available, within reasonable proximity to the accommodation facilities or a guest shuttle should be provided
Hotels and Lodges
By grading definitions, a hotel provides formal accommodation with full or limited service to the travelling public. It must offer at least four en-suite rooms, a reception area/lounge and a dining facility.
Also classified as formal, a lodge provides a complete or limited hospitality service, usually located in natural surroundings beyond that of an immediate garden area, but without any wildlife.
Guest Accommodation: B&B, Country House, Guest House
B&Bs (Bed and Breakfasts) are generally more informal and provide a limited service. Often it's a family-run concern and the owner/manager lives in the house or on the property.
A Guest House is traditionally an existing home, a renovated home or even a custom-built residence that has been specifically designed to cater for overnight guests. There must be at least three guest rooms or more as well as exclusive-use public areas for its guests. These are often found in residential areas.
A Country House, again, may be an existing/renovated/purpose-built home that provides overnight accommodation, with public areas for the exclusive use of its guests. As the name implies, country houses are situated in natural, peaceful settings usually in the countryside or on the outskirts of towns and cities.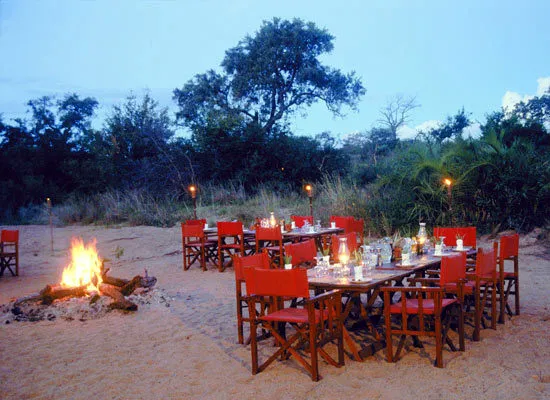 3-star Umlani Bush Camp in the Timbavati Game Reserve, home of the famous white lions
How Does Grading Work?
The criteria are pretty extensive and a certified grader will assess each establishment on an annual basis. Certification is only valid for a year, renewable annually. This is an excellent way to maintain standards as well as giving establishments the chance to aim for a higher grading or for under-delivering places to be downgraded. Every facet and feature of an establishment gets taken into account - from appearance of buildings, gardens and grounds to furniture and fittings, appliances, soft furnishings, public areas, ramps and access, dining areas, concierge and room service, housekeeping, responsible and sustainable business practices, etc.
Is Star Grading Compulsory?
No. It is a voluntary option and establishments need to pay to be graded. As of 2016/7, there are some 5,300 graded establishments throughout the country. Some of the larger hotel groups have 3-, 4- and 5-star properties in their portfolios. Being graded does have advantages such as access to training and development, discounts on all procurement, extensive marketing and so on. Only graded establishments may be booked on official government business.
Have you stayed in graded establishments in South Africa? Did you think the grading was a fair measure of quality, service and guest care? Please share your experiences with us in the comments below.
If you enjoyed this read, you may also enjoy these blogs:
About the author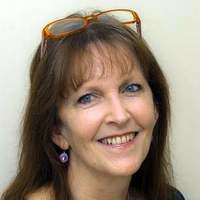 Alison
A 'word smith' or copywriter with over 25 years experience, love travelling, wildlife and conservation; fascinated by alternative energy, alternative building and alternative health. Consummate reader and traveller, both internationally and southern Africa. Have two remarkable daughters that continue to amaze and teach me daily. Consider myself privileged to live on the best continent on the planet.