Fine Art Wildlife Photography - An Interview with Wim van den Heever
Fine Art Wildlife Photography - An Interview with Wim van den Heever
Wim van den Heever's photographs feature on the front covers of numerous well-known international magazines such as BBC Wildlife, African Safaris, and African Wildlife. Over the years, he has won or been commended numerous times in the BBC National History Museum Wildlife Photographer of the Year award in the People's Choice, Mammals, Animal Portrait, Polar, and Black and White Categories.

His striking fine art prints are a testament to his long-standing love affair with nature and wildlife and showcase years of dedication to his craft of wildlife photography. Dianne from Wild Wings Safaris interviewed him to chat about fine art wildlife photography.
Wild Wings Safaris: "Talk us through your journey into wildlife photography."

Wim van den Heever: "Wildlife photography has been a family activity from day one. My parents, and especially my Dad, were basically always into photography and always looking at going to visit the next wildlife destination. We'd go on family holidays to Kruger, Etosha, Botswana, always with camera in hand. As we progressed as kids so my Dad made sure my brother and I always had a camera. And when he upgraded his cameras, he'd pass one or two of his old cameras and lenses down to us. Wildlife and landscape photography was a family activity that grew into a way of life. I wouldn't call it a passion. It's way beyond that. It's the way I live my life every day."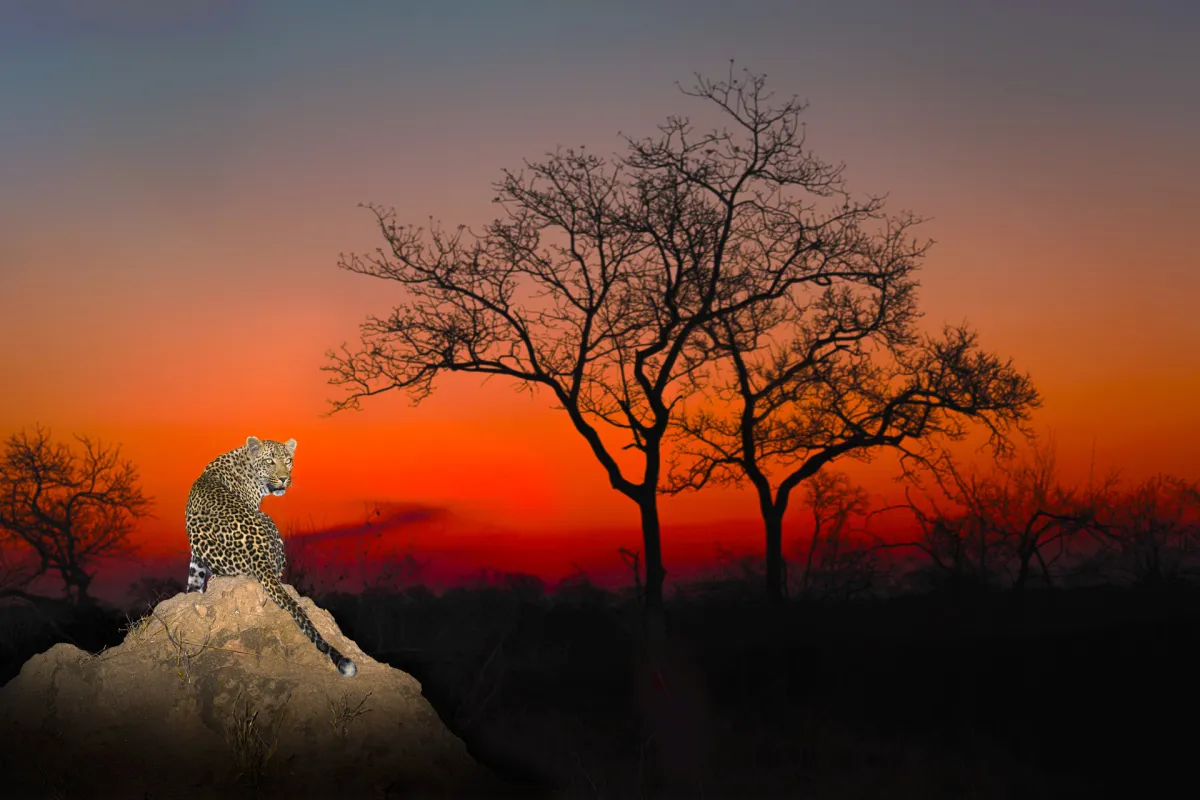 Wild Wings Safaris: "Sounds like a typical South African upbringing. Family holidays in the bush. Where do you think this affection for the African bush comes from?"

Wim van den Heever: "I think South Africans' love of adventure and being in the bush comes from their love of simple things. South African families enjoy having braais, having friends over, spending time with their family outdoors. And there's no place nicer to do that then in the bush. Kruger in particular ticks all those boxes. It's a place where you can go camping, it's safe, you're in a beautiful environment, it's affordable. It's a destination you can enjoy on your own terms. If you want to sleep in a bit, you can. If you want to be the first guy at the gate in the morning, there's nothing stopping you. And then you'll come back, have a braai and listen to the sounds of the bush."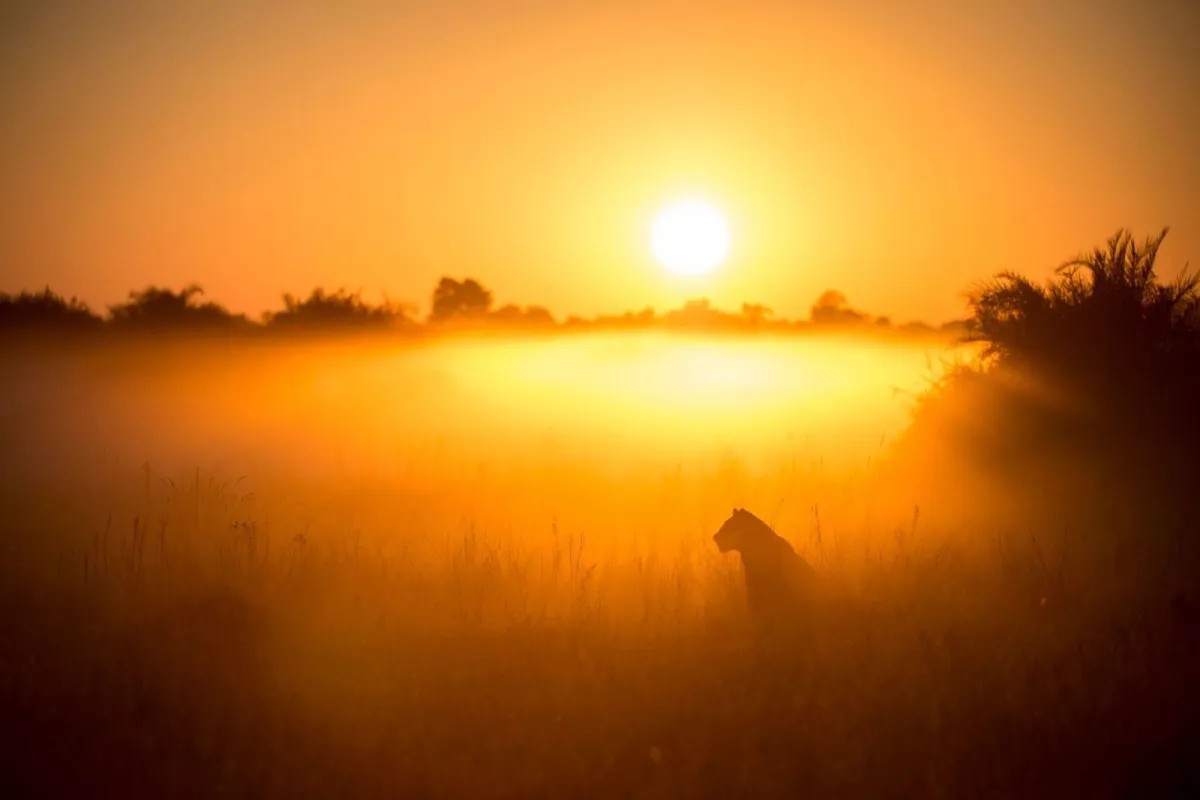 Wild Wings Safaris: "You've been shortlisted for and won categories in the BBC NHM Photographer of the Year numerous times. Would you consider that to be a career highlight?"
Wim van den Heever: "It's great when your work is recognized by your peers and the public, don't get me wrong. But for me personally, when I think about career highlights, I think about visiting those bucket-list destinations that I've found myself photographing. Traveling to the Antarctic, the Arctic, being in the Masai Mara photographing the Great Migration, tracking jaguars along the rivers in Brazil, photographing red squirrels in Scotland, snow monkeys in Japan, taking photos of sea eagles off the Saratoga Peninsula. I measure my career highlights in how fortunate I've been to be able to experience those things. Photography is a very personal thing and if I take a picture that someone else likes, it's an added bonus. Having my work featured in a news article, competition or magazine is great. But what's really important to me is ticking off those destinations on my bucket-list. And not just any destinations. The right ones. I can travel the world and see all sorts of things but what has meaning for me are the right places with the right animals under the right conditions."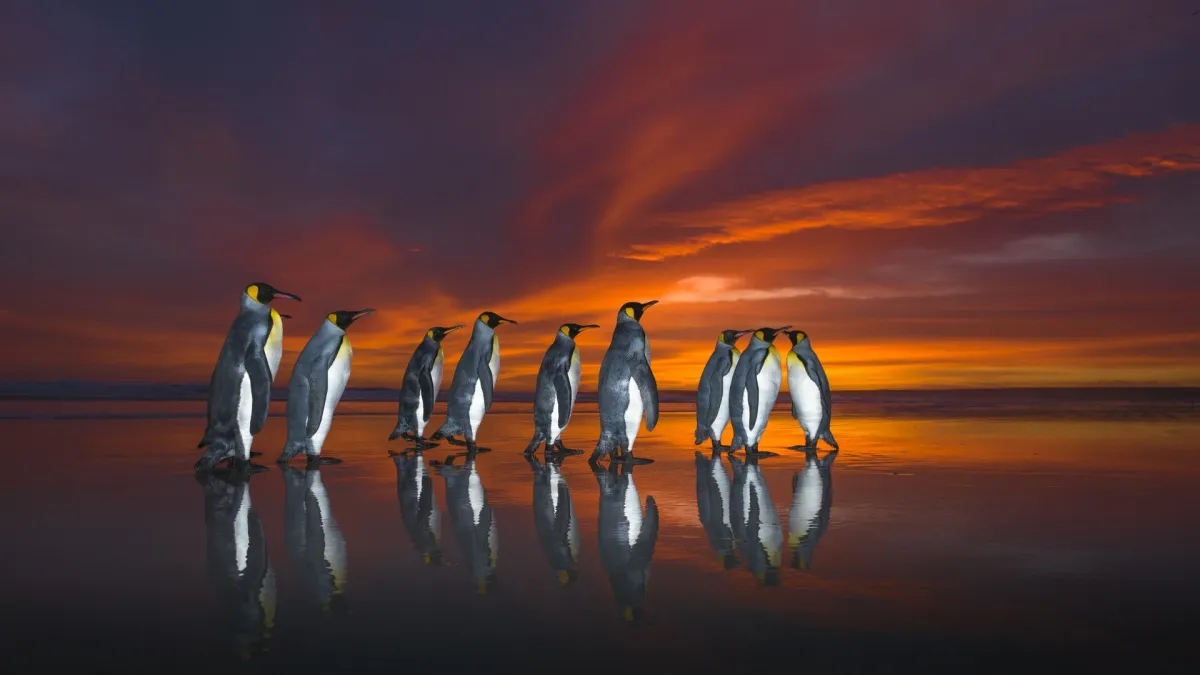 Wild Wings Safaris: "What goes into selecting a bucket-list destination?"
Wim van den Heever: "Before I go on a tour, there's a lot of careful planning. I need to make sure I've done my homework with regards to the subject I'm planning to photograph. Is it feasible? What are my chances of getting results? Does this justify the amount of time and money spent? Only then am I in a position to say, "Right, let me go to Antarctica to visit the penguin colonies and leopard seals." I do a lot of research to make sure that when I'm there, I know what to look for. It's not a two-minute thing. Then there are the cameras. I have about four or five cameras I like to use. Then the lenses, I have about forty to fifty to choose from. The choice of which ones to take will depend on how close I'm going to be to the subject and what kind of result I'm hoping to achieve. Back in the day, wildlife photographers would travel with one long lens. Now, we like to mix things up. Go for different results by photographing the same animal using different techniques."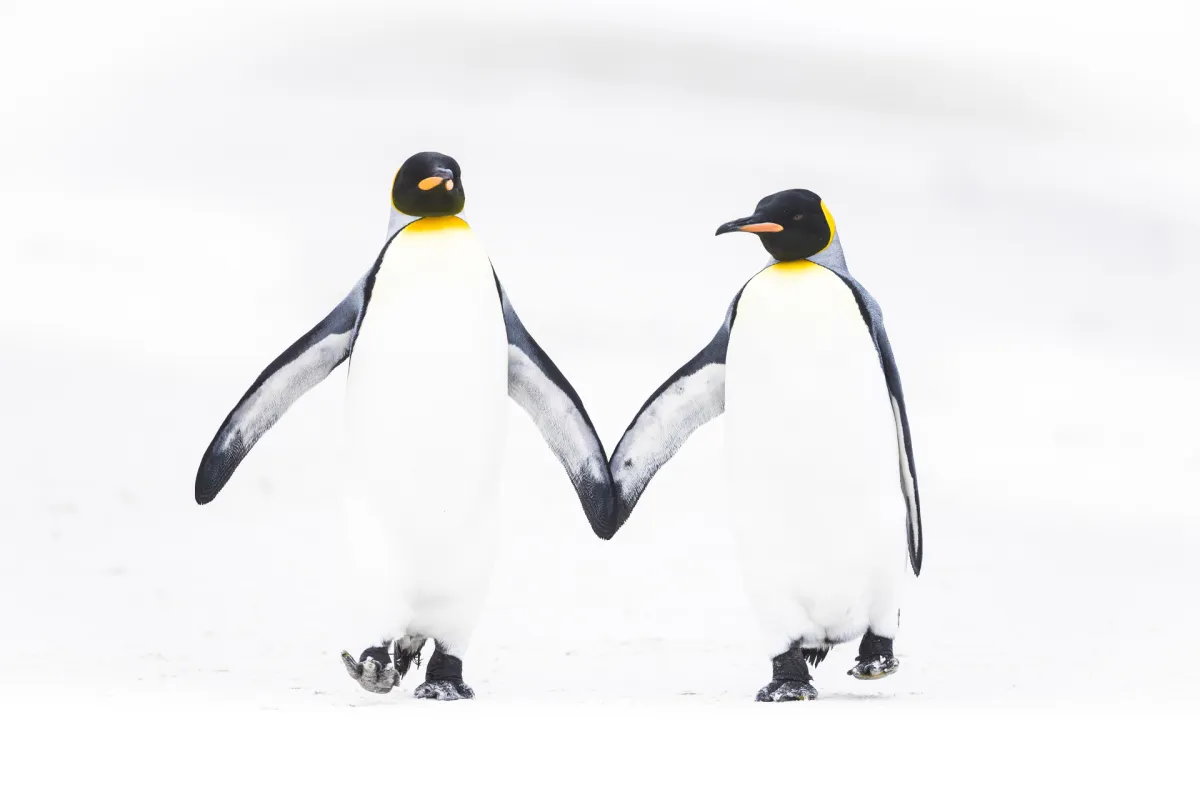 Wild Wings Safaris: "What's your favorite animal to photograph?"
Wim van den Heever: *laughs* "Dangerous animals. I really enjoy working with dangerous animals. Definitely the large cats. Big lions. Big leopards. Powerful, regal animals fill me with awe. When I'm diving with sharks, or photographing polar bears in the Antarctic, and they start moving towards me, it's surreal to think that I could be on their breakfast list. There's nothing more exhilarating than photographing the sardine run when, out of nowhere, a 20-ton Bryde's whale comes flying past within arm's reach. It really is something special. Then again, show me a big bull elephant and watch me lose my head."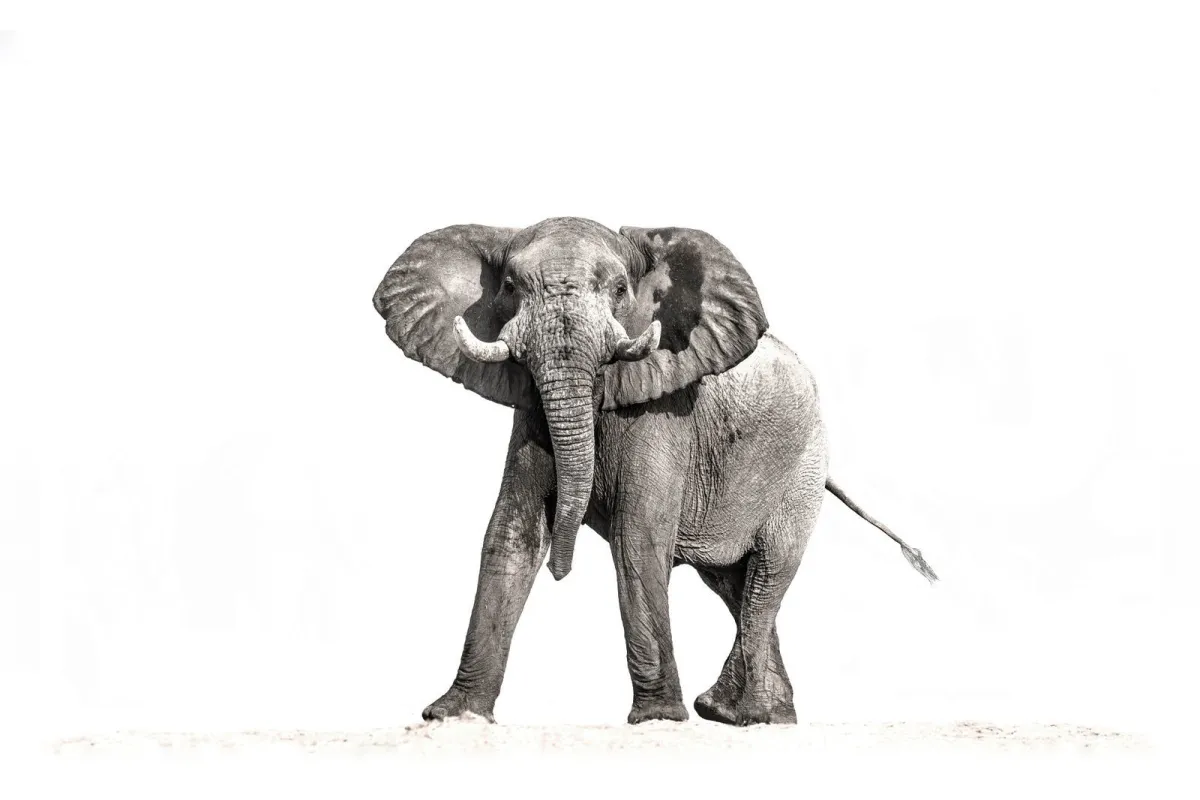 Wild Wings Safaris: "How much of your research into choosing a destination involves learning about animal behaviour?"
Wim van den Heever: "A lot. Let's say your target is jaguars in the Pantanal in Brazil. A lot of research goes into how these animals live, move, hunt. How territorial are they? Are they social or solitary? What are my chances of finding one? How much effort is involved in getting to the area they're likely to be found? What are my chances of seeing one and if I do find one, will I be able to get into a position where I can capture it on camera? Snow leopards in the Himalayas? Same thing. It's a massive mountain range and snow leopards are notoriously elusive. They can withstand altitudes humans can't. So, I spend a lot of time speaking to people who know a lot more about the subject than I do."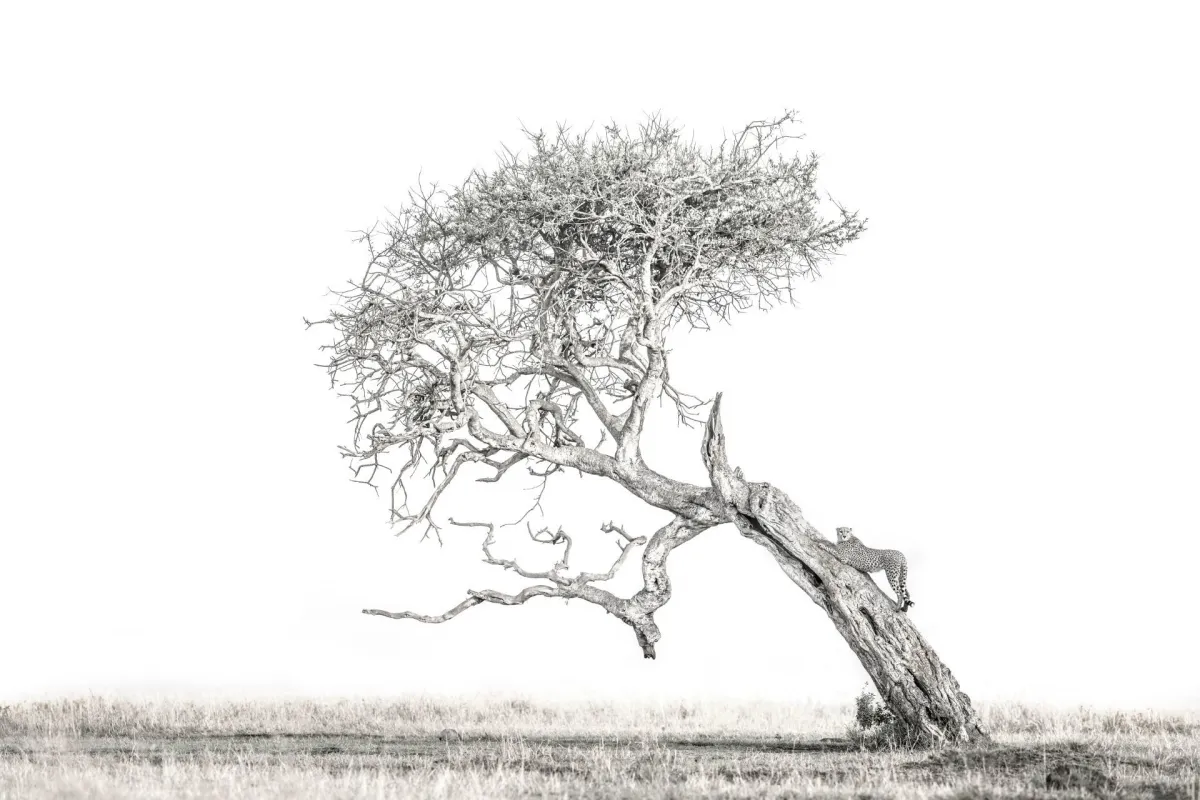 Wild Wings Safaris: "What sets fine art photography apart from other forms of photography?"
Wim van den Heever: "There are so many different ways to photograph a subject. But there's something very special about a fine art image. Of course, everyone has their own take but, generally speaking, an image that looks good on the cover of a magazine or one that wins competitions, like the image of a lion pouncing on prey, doesn't fall into the category of fine art. A fine art print has totally different tones, the look and feel are unique. It evokes emotion, offers new perspectives, gives the viewer the chance to look at something in a novel way without feeling threatened. The scenes are often more relaxed. When you walk into a living room, you don't want to feel hunted. You want to feel inspired by the majesty of the art piece. Another thing that sets fine art print apart from other types of media is the subject matter. A beautiful landscape, for instance? Great subject matter. A gigantic bull elephant, looking down on you, regal and aloof? That's fine art."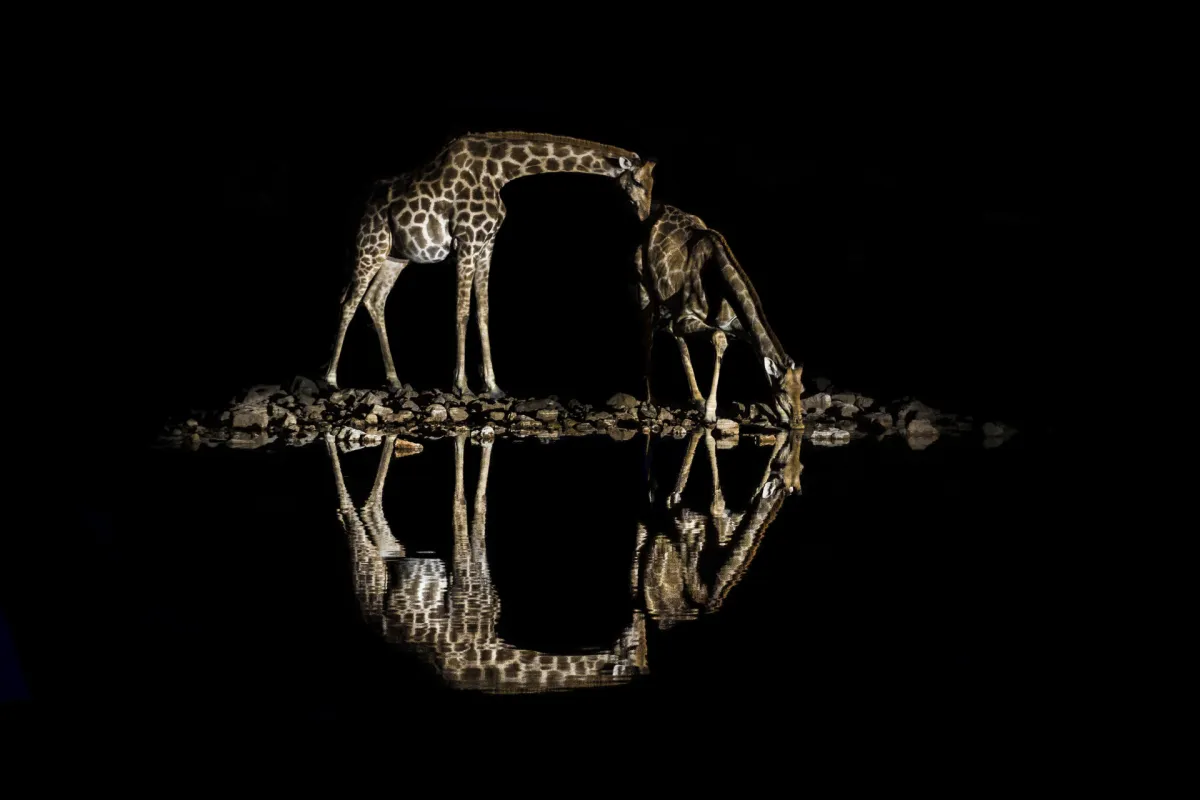 Wild Wings Safaris: "Fine art wildlife photography comes at a premium. Some of the top names in fine art photography are selling their prints for exorbitant sums. How does one calculate the value of a piece of fine art photography?"
Wim van den Heever: "Photographing animals in the wild for the purposes of fine art is very difficult. You can spend years and years and years photographing wildlife and never produce anything you can sell as a fine art print. I've walked away from four, five years in the bush with maybe ten fine art shots. So, the amount of time spent with my subject matter is massive for the number of shots I'd deem good enough to sell as fine art prints. The craft goes well beyond purely technical aspects like light and composition. Nature only gives you so many opportunities and you need to understand what it is you want from your subject in order to know when the moment is right. When I'm working with big cats, for instance, I have a whole database of poses, positions, and facial expressions in the back of my mind and I'm looking for those elements all the time. You can never predict what your subject is going to do or how it's going to move but you're always waiting for that moment when your subject does something that clicks with one of the images in that database. That's your moment. Being at the right place, at the right time, with the right equipment, and having tons of patience.
You also have to love what you do. If the subject has no meaning for you on a personal level, you'll never be able to elicit that emotion from the viewer I was talking about earlier. I can walk around the streets of Hong Kong, Paris, and London, take photographs of beautiful architectural landmarks. But for me, when I start doing post-production work, it's the wildlife images that have the most meaning. I love working in nature. I can walk around, say, Luderitz the whole day, and take artistic shots of abandoned buildings but it doesn't have the same meaning to me as when I'm in the Serengeti photographing a massive lion on one of those lonely koppies. That speaks to me on a deeper level."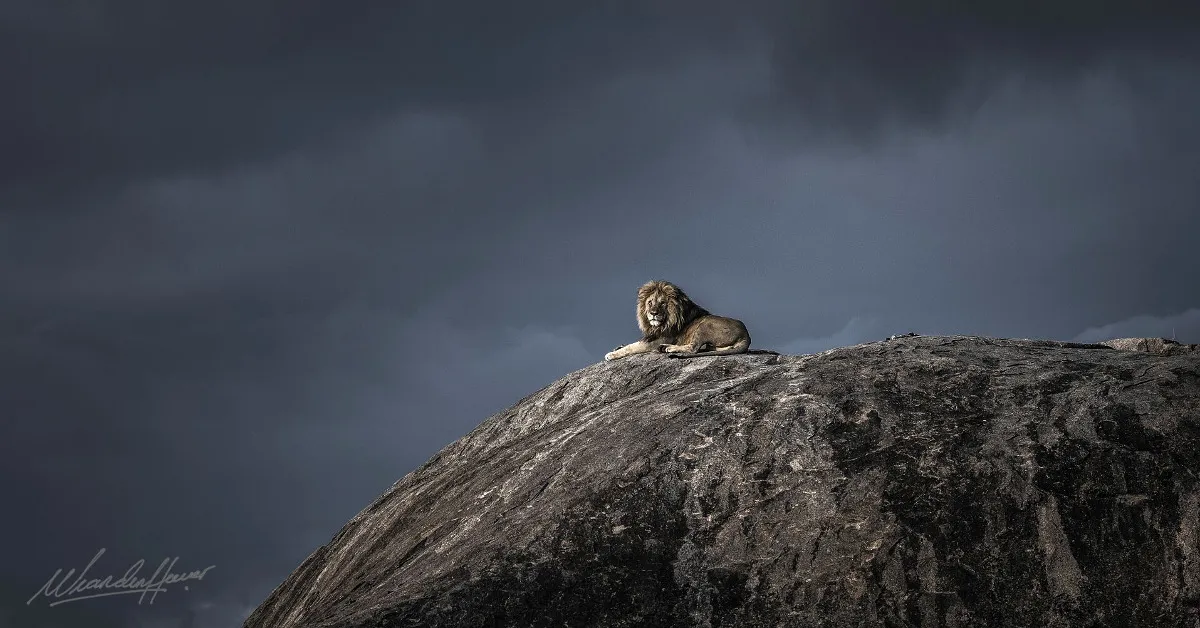 Wild Wings Safaris: "Are there any photographers whose artwork inspires you?"
Wim van den Heever: "Sure. David Yarrow has created some beautiful images. Nick Brandt. Federico Veronesi. Each is an artist that has a vision that's uniquely theirs."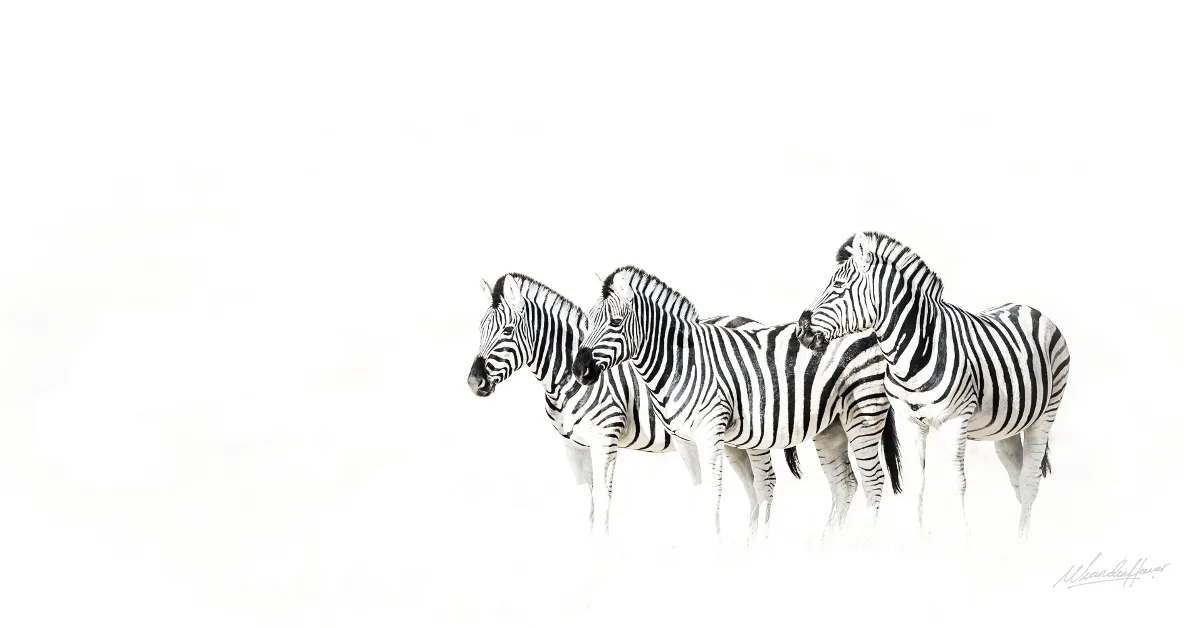 Wild Wings Safaris: "What destinations are you planning to tick off your bucket-list next?"
Wim van den Heever: "I still need to get to Australia to check off all my continents." *laughs* "But remember, they don't have those big, dangerous wild animals I'm looking for. Australia is on the way to Tongo, though, and I'd love to photograph the calving humpback whales in Tonga. There are a lot of places I haven't been to yet and lots of animals I'd still love to photograph. Great Whites in Guadalupe. The mass migration of stingrays in the Gulf of Mexico. Amur leopards in Russia. I'd love to do more puffin work. I've done puffins in Scotland but I still want to do Greenland and Alaska. In Africa, I still want to go up to the Ethiopian Highlands to spend time with the Geladas and Simien foxes. And I'd love to photograph the lions of Chad."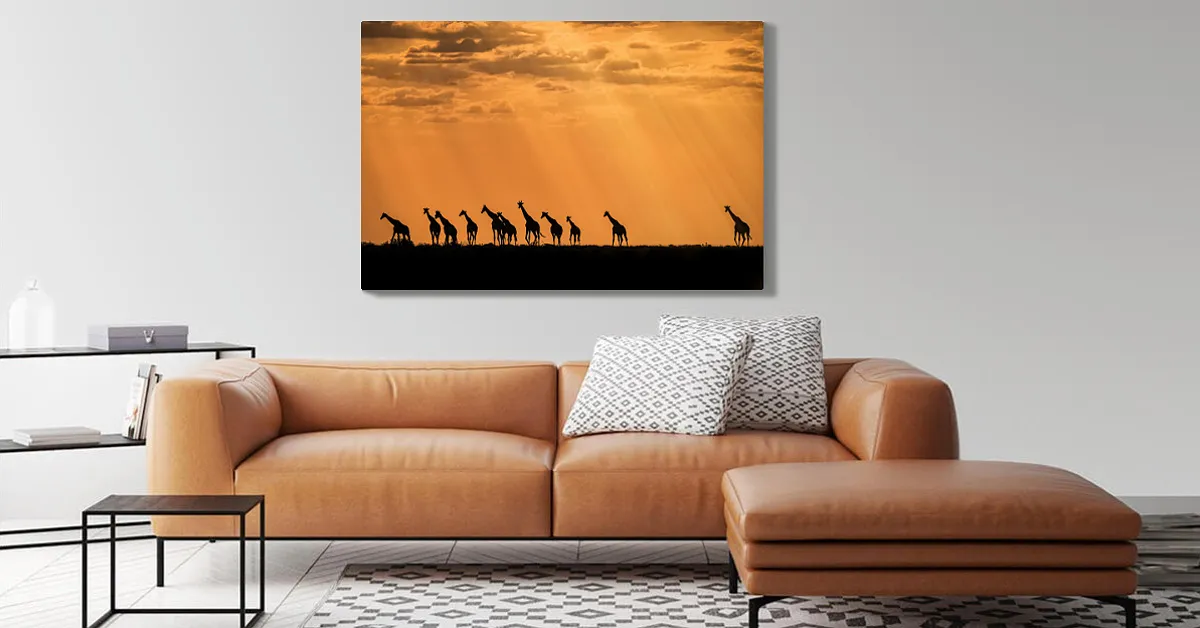 Savanna Fine Art is a luxury online art gallery selling the most beautiful photographic wall art, including many images by Wim van den Heever. Started by Wild Wings Safaris during the COVID-19 pandemic, it was a way for us to express our passion for the planet's incredible wildlife and landscapes as seen through the eyes of world-class professional photographers like Wim van den Heever and Joggie van Staden. To see more of Wim's fine art prints, head over to the Savanna Fine Art website and send us an email if you would like to enquire about ordering prints.
What do you think makes a great fine art print to hang on your wall? Let us know in the comments.
You may also want to look at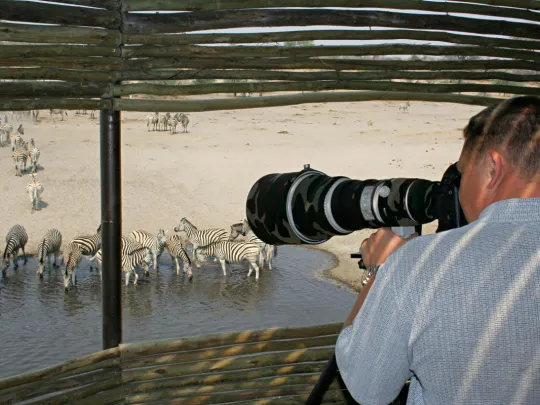 Avoid the most common mistakes and make the most of your photographic safari with these 12 tips for beginners and more serious wildlife photography enthusiasts.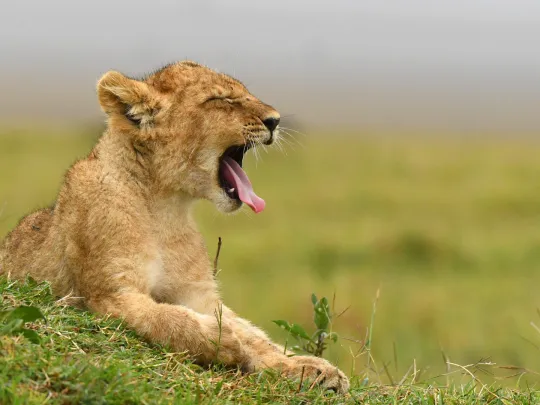 The Masai Mara in Kenya is most famous for the annual wildebeest migration, which peaks around August and September. But is this reserve worth visiting outside of migration season, after the great herds have moved on?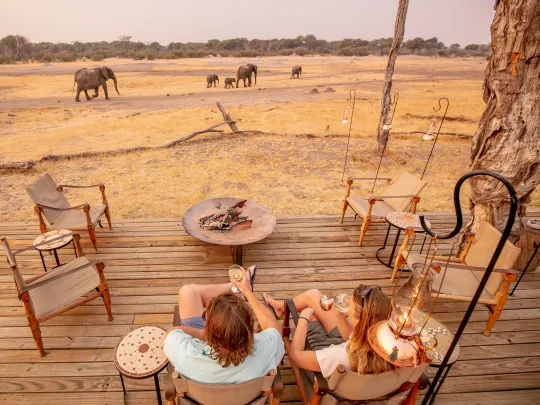 Our 10 Day Zimbabwe Adventure Safari explores three of Zimbabwe's top game viewing destinations - on foot, by safari vehicle and on water. From wildlife-rich Hwange National Park and Matusadona National Park on the shores of Lake Kariba to unspoilt Mana Pools, this authentic safari is big on adventure and game viewing.
About the author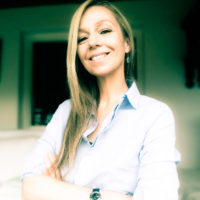 Dianne
Dianne Kokkonidis was born in Johannesburg, grew up in the Transkei and spent years exploring Europe. She returned to South Africa to live on a farm in the Outeniqua Mountains when the call of Africa got too loud to ignore. She comes from a family of storytellers, so it's no surprise she's now found her way into writing about one of the oldest stories known to mankind - the lure of Africa.