6 Safaris with a Distinct Yesteryear Flair ...
6 Safaris with a Distinct Yesteryear Flair ...
Ever watched Out of Africa? Or White Mischief? Or read the books (by Karen Blixen and James Fox)? These true-life stories depict nostalgic days where intrepid heroes spent most of their time on safaris in the African wilderness; an era known for its extravagant luxury, timeless indulgence, enduring elegance, and classical charm.
Since these days, huge strides have been made in comfort, luxury, and technology, but there are some vintage gems of safari lodges where you'd be forgiven for imagining you'd stepped back in time … where you'll find every modern comfort, warm hospitality, and sublime elegance, but where your surroundings echo the lavish luxury of bygone days …
Sabi Sabi Selati Camp, Sabi Sand Private Game Reserve
Not far from the historical railway line for which it's named, Sabi Sabi Selati Camp is furnished as a tribute to this period and exudes colonial charm. You'll find meticulous attention to detail with the vintage railway theme extended throughout – even down to the shunter's lamps lighting the way to your suite.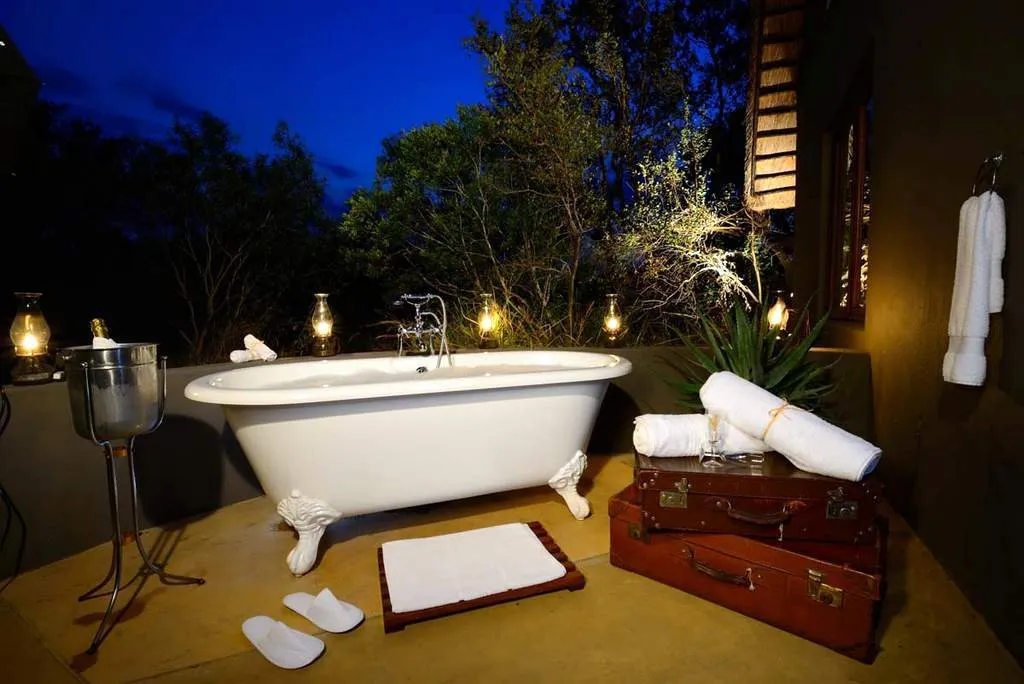 An intimate lodge with only eight luxury suites, including the opulent Ivory Presidential Suite and the romantic Lourenco Marques Suite, each filled with interesting memorabilia and individual collector's items reminiscent of the glory days of railroads, set in one of the most game-rich areas of Greater Kruger.
Londolozi Pioneers Camp, Sabi Sand Private Game Reserve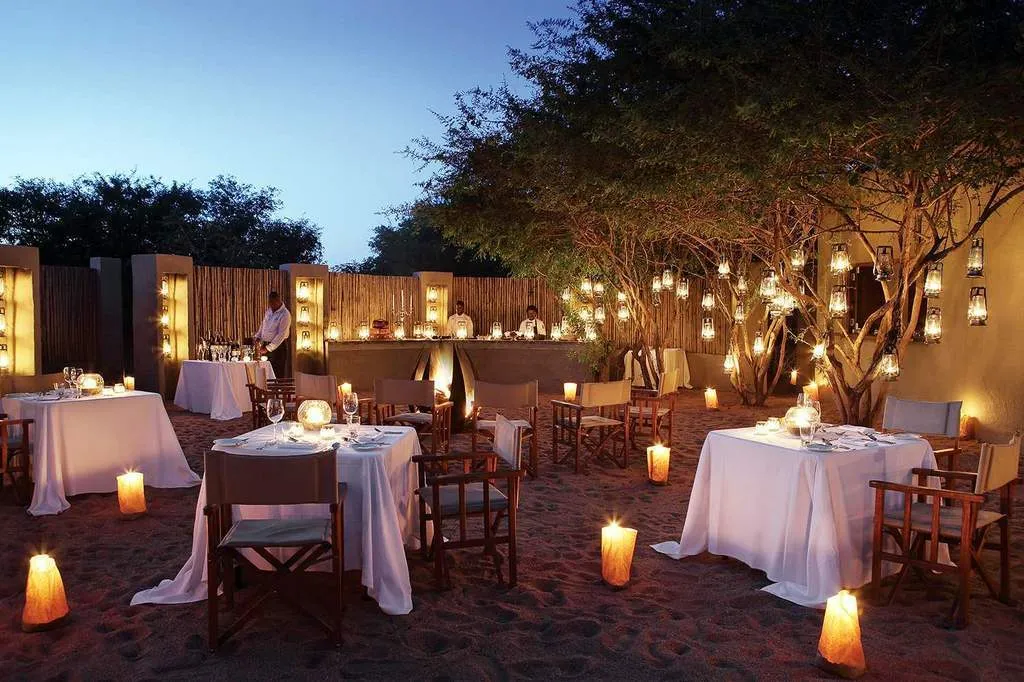 The most secluded of all Londolozi's camps, Pioneer Camp consists of just three private suites with superb views out over the river, the surrounding bush and its abundant wild inhabitants. Perfect for small groups of friends or family, the suites are interlinked by glass sky walkways.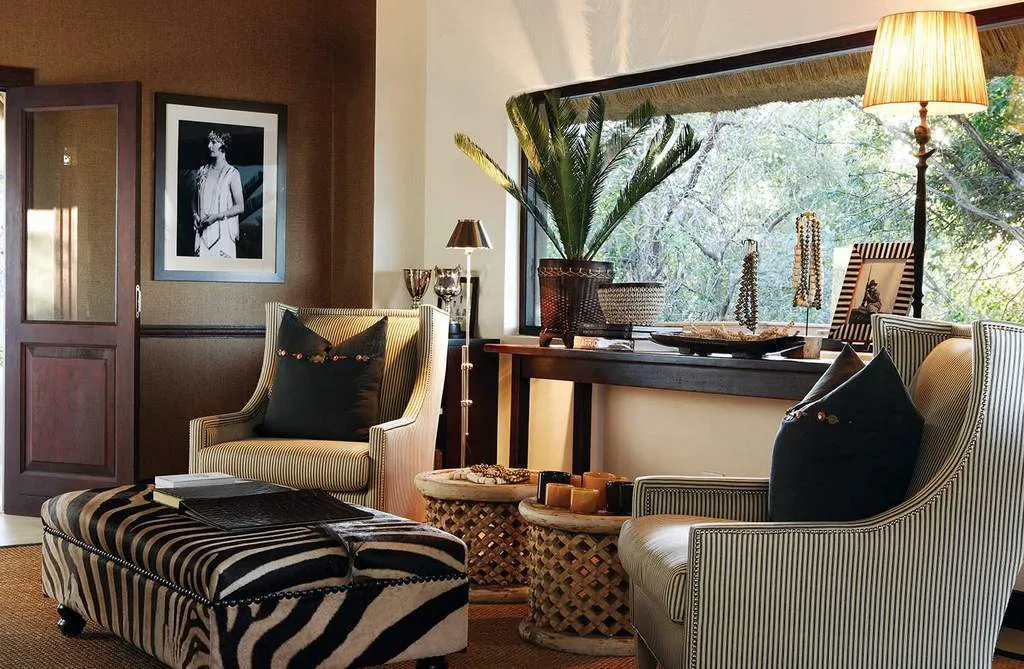 Steeped in history, Pioneers Camp is built on the site where some of the Varty family first pitched their tents over 80 years ago. This rich and deeply personal safari heritage pervades the camp with faithfully-restored memorabilia, old photographs, antique luggage, silver and glassware and even the odd gramophone or two. The bathrooms are classic Victorian, yet with the latest modern luxury finishes.
Giraffe Manor, Nairobi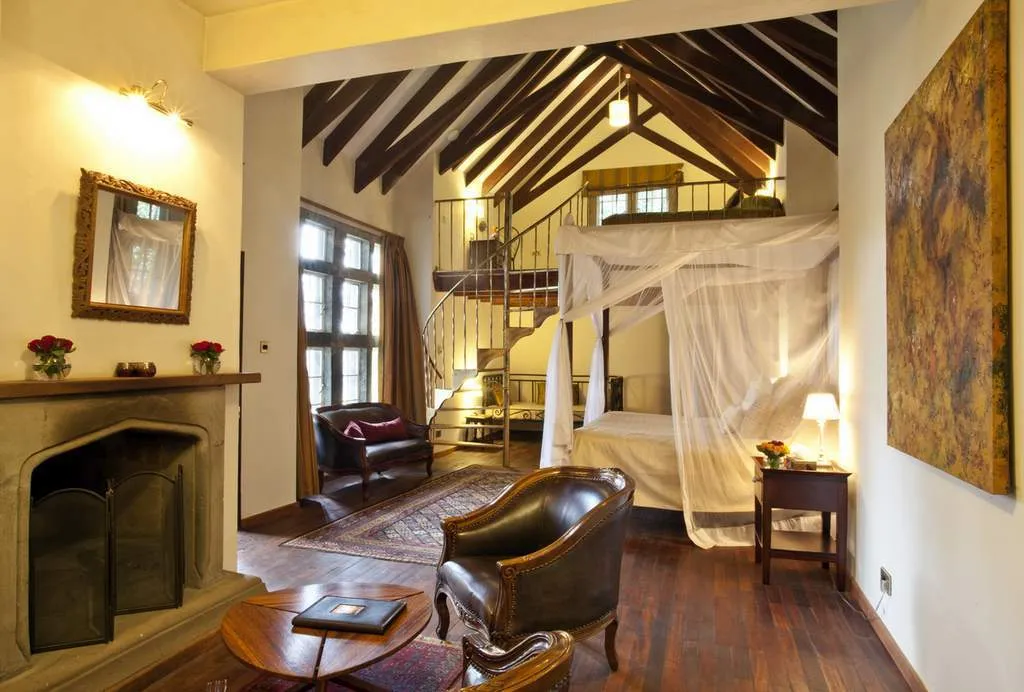 Probably one of the best-known historical buildings in Nairobi is Giraffe Manor. Just one look at its ivy-clad exterior gives you an idea of the 1930s era in which it was built when the golden age of East African safaris was at its peak and sophisticated European visitors flocked to experience it for themselves.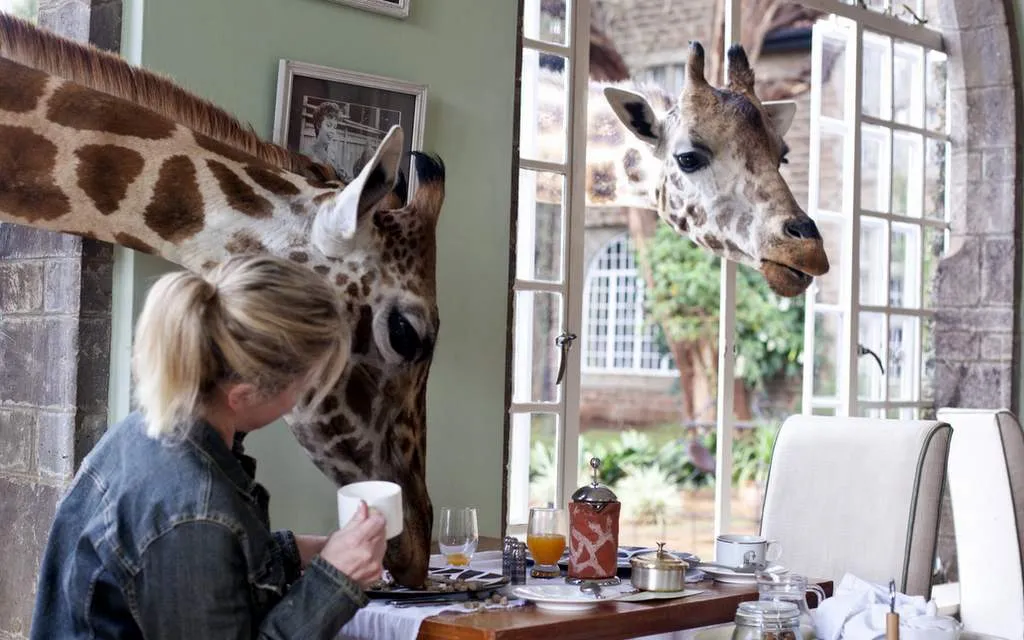 Inside, it's just as stately and elegant. Many have said that it's almost like walking onto the set of "Out of Africa". Even one of its six suites is named after Karen Blixen, its author. Set on 12 acres of sprawling gardens and indigenous forest, Giraffe Manor is also sanctuary to a herd of endangered Rothschild giraffe which often visit and curiously poke their elegant necks through open windows or doors in the hope of a tasty treat.
Kicheche Bush Camp, Maasai Mara, Kenya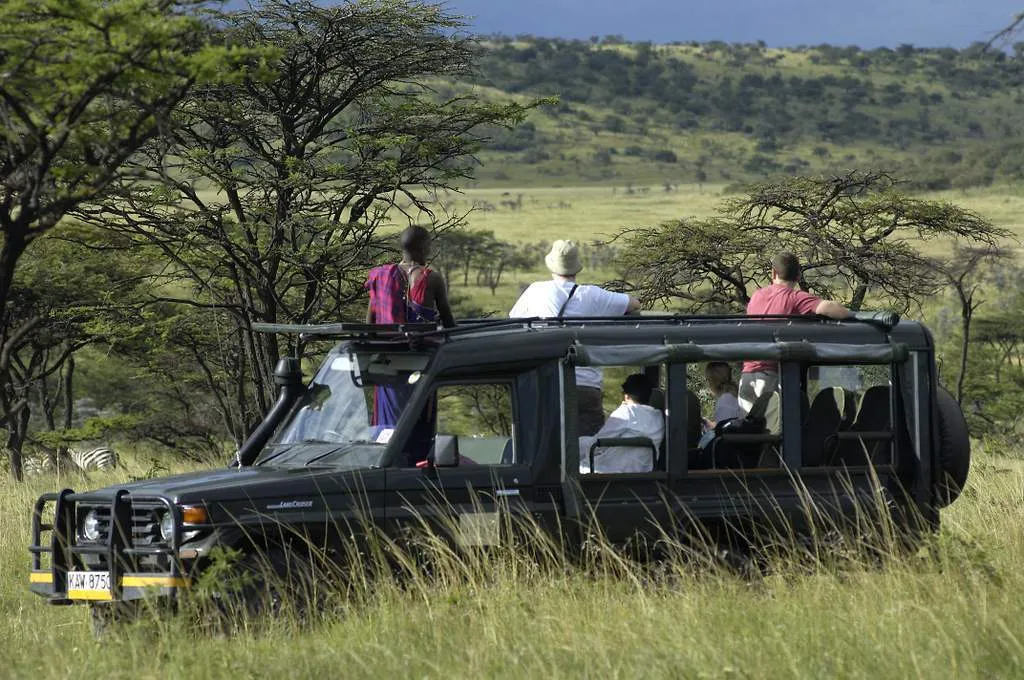 Tucked away in a quiet corner of the Olare Motorogi Conservancy, bordering the Maasai Mara Reserve, Kicheche Bush Camp is a small, classical and intimate camp with only six luxury tents. The conservancy restrictions ensure incomparable game viewing far from the madding crowd, especially during the annual wildebeest migration.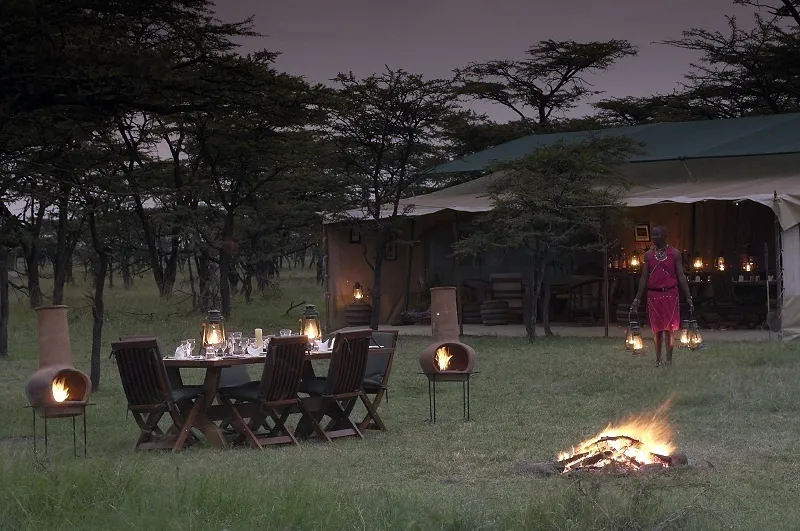 Time-honoured luxury and discreet service pamper your every need. Game viewing starts from your tented patio. Solar power ensures hot safari showers and lanterns light up romantic evenings beneath the stars.
Finch Hattons Camp, Tsavo National Park, Kenya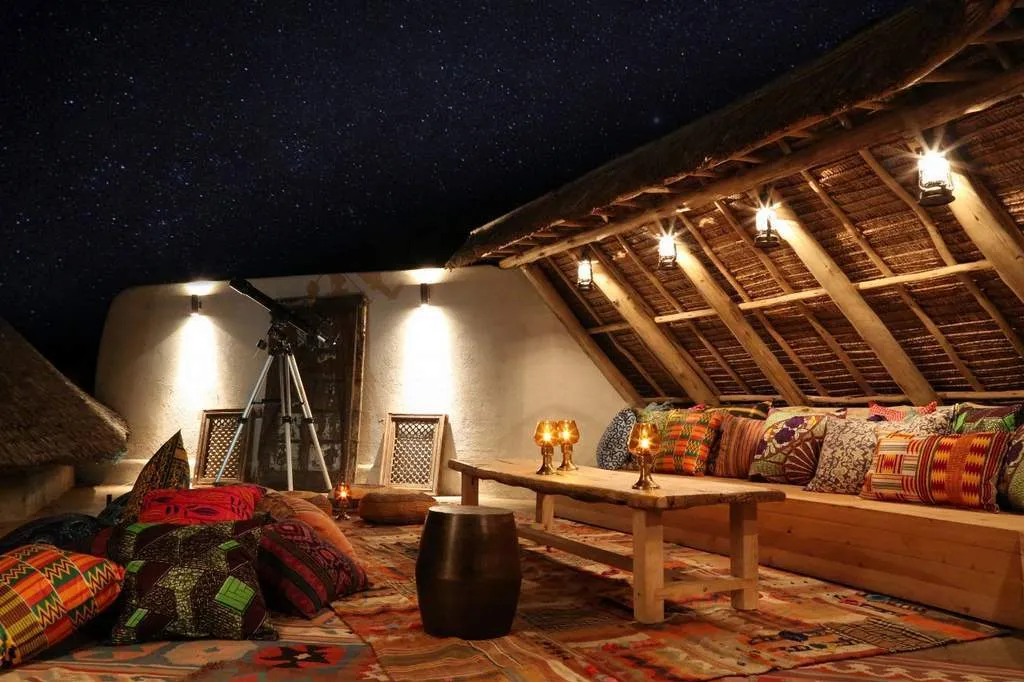 Named for Denys Finch Hatton, a famous British aristocrat, pilot and conservationist; one of the pioneers of luxury safaris.
Finch Hattons Camp embodies much of the old-fashioned ideals Finch Hatton himself lived by; a dedication to style, elegance and the finer things in life, coupled with his passionate love of the Kenyan bush and its magnificent wildlife. At Finch Hattons, you get a taste of these glorious days gone by - fine dining, exquisite luxury, private game drives with expert guides, pampering spa therapies, bush sundowners, sumptuous open-air breakfasts and a glimpse into the local way of life.
Victoria Falls Hotel, Zimbabwe
Built by the British in 1904, the Victoria Falls Hotel was originally constructed to house workers on the Cape-to-Cairo railway, which happily resulted in the famous bridge being built within reach of the spray from this spectacular waterfall. The bridge and the spray are visible from the hotel and are a scenic 10-minute walk away.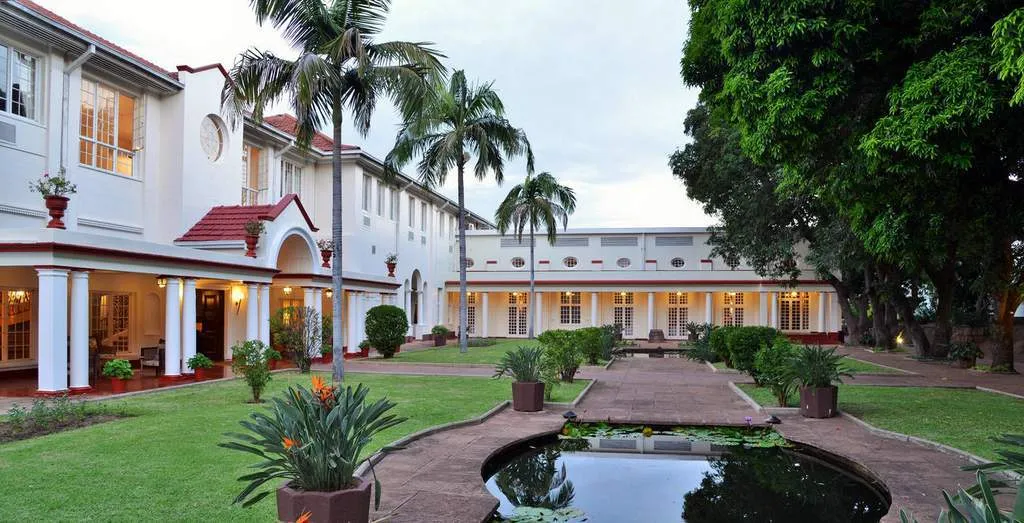 One of the oldest hotels in Africa, this majestic grand lady is a tribute to the age of elegance in which it was born and epitomises grand luxury and style. Its sumptuous high teas have become an institution – a rare treat not to be missed on any visit.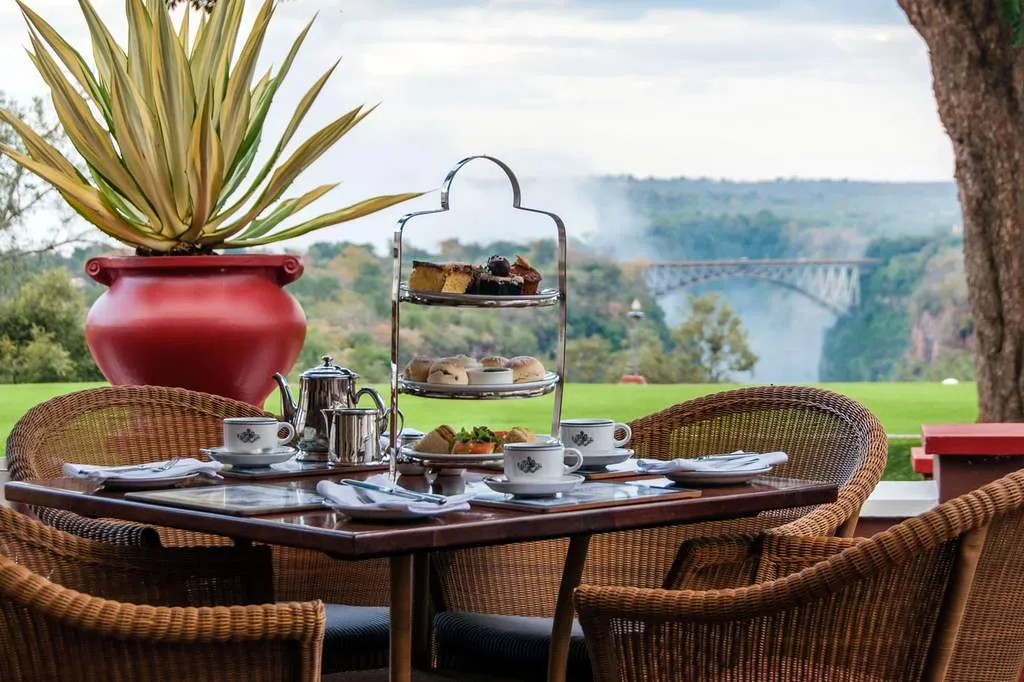 Ancient or modern, historical or contemporary, Africa and its safaris have a strong attraction older than the pyramids. As Ernest Hemingway wrote in his novel, Green Hills of Africa:
All I wanted to do was get back to Africa. We had not left it, yet, but when I would wake in the night I would lie, listening, homesick for it already.
Have you been lucky enough to visit one of these classical safari lodges? Please share your experience with us in the comments below.
About the author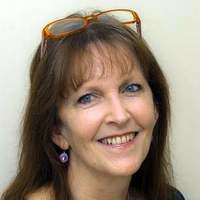 Alison
A 'word smith' or copywriter with over 25 years experience, love travelling, wildlife and conservation; fascinated by alternative energy, alternative building and alternative health. Consummate reader and traveller, both internationally and southern Africa. Have two remarkable daughters that continue to amaze and teach me daily. Consider myself privileged to live on the best continent on the planet.