Zambia Travel Guide
Zambia Travel Guide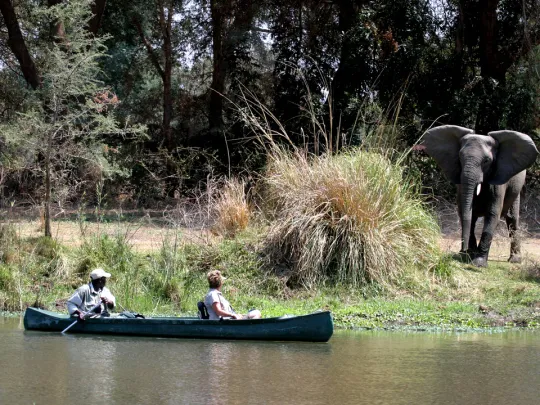 Lower Zambezi National Park is found in a vast valley created by a huge rift in the Earth's crust through which the mighty Zambezi River flows. The mineral-rich deposits from ancient volcanoes deposited here over millennia have created a lush, tropical paradise for a large assortment of vegetation and wildlife, mirrored on its opposite banks by Mana Pools National Park, Zimbabwe.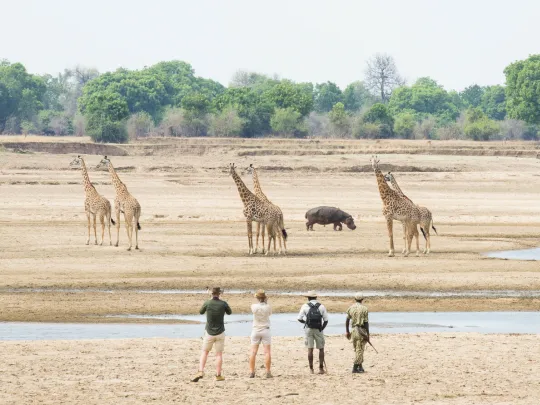 A sweeping, fertile valley sculpted by the Luangwa River, South Luangwa National Park is best known for its diverse and wealthy wildlife and the superb quality of its guides. It's a great destination for walking safaris and one of the best places to see leopards in the wild. South Luangwa National Park is definitely high up there on the list of favourites among true safari enthusiasts.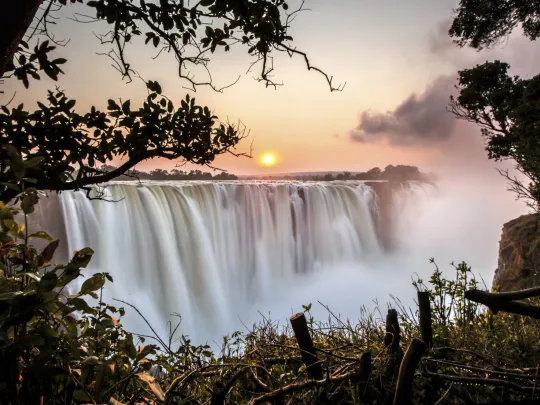 "The Smoke that Thunders"
Victoria Falls is the most spectacular sight anywhere in Africa. One of the Seven Natural Wonders of the World, this huge curtain waterfall lies on the border between Zimbabwe and Zambia, where the mighty Zambezi River plunges 108 metres down into a narrow gorge, creating a waterfall that is a mile wide. A visit to Southern Africa is not complete without a trip to Victoria Falls. The falls can be visited from the Zambian or from the Zimbabwean side. The town on the Zambian side is called Livingstone, and the town on the Zimbabwean side is also called Victoria Falls. Both locations are safe, popular tourist destinations with good infrastructure and a variety of accommodation options.