Northern Tuli Game Reserve Travel Guide
Northern Tuli Game Reserve Travel Guide
Straddling Zimbabwe to the east and South Africa to the south, the Northern Tuli Game Reserve is one of Botswana's best-kept safari secrets. Teeming with game and offering some of the best elephant and leopard sightings in Africa, Northern Tuli Game Reserve is the perfect destination for wildlife enthusiasts who are looking for an intimate, personal and uncrowded safari experience in a spectacular setting.

Highlights
Superb leopard and elephant sightings
Off-road driving permitted
Game drives and walking safaris
Excellent guiding and tracking
Beautiful semi-arid scenery
Low-risk malaria area
No self-driving permitted in the reserve
Uncrowded, intimate safari experience
Accommodation options range from budget-friendly to opulent luxury
Botswana's Northern Tuli Game Reserve is a 71,000-hectare private land-owners association that borders the Shashe River to the east (Zimbabwe) and the Limpopo and Motloutse Rivers to the south (South Africa). Part of the larger eastern Botswana area called the Tuli Block, Northern Tuli Game Reserve offers wonderful game viewing and some of the most beautiful scenery in Southern Africa.
Excellent leopard and elephant sightings
Open in the north to the Tuli Safari Area, a national park in Zimbabwe, and to the Mapungubwe National Park, a UNESCO World Heritage Site in South Africa in the southeast, Northern Tuli Game Reserve is home to an estimated 20,000 animals, including 48 species of mammals and over 350 bird species.
Northern Tuli Game Reserve is not a Big Five safari destination as visitors won't encounter buffalo or rhino. However, naturally occurring wildlife species they are likely to encounter on their game drives and bushwalks are elephant, giraffe, zebra, wildebeest, waterbuck, warthog, kudu, impala, duiker, klipspringer and steenbok as well as some of the largest herds of eland in Botswana.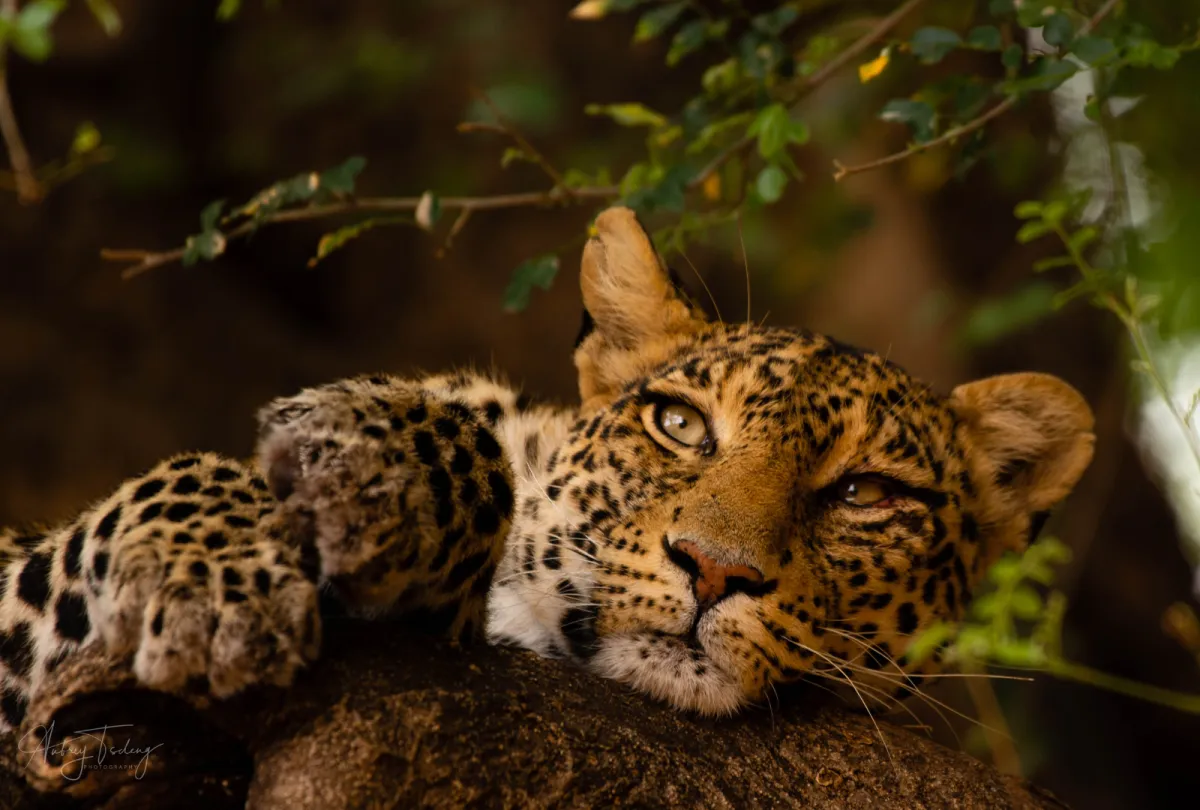 Leopards thrive in the semi-arid terrain that characterizes most of Northern Tuli Game Reserve's landscape and the sparse vegetation makes it easy to track them. Other major predators that are regularly spotted on game drives are lion, cheetah, black-backed jackal and hyena. Some lucky safari-goers have also encountered bat-eared foxes, aardwolves, honey badgers, African wild dogs and African wildcats.
Ruggedly beautiful scenery
Northern Tuli Game Reserve is located in a semi-arid region with a variety of landscapes. Wide open plains, grasslands and mopane woodlands give way to riverine woodlands and marshlands. Striking sandstone outcrops, massive rock formations and ancient baobab trees are also features that set the game reserve apart. One of the gigantic baobabs standing like a lone sentinel on the Mmamagwa rock formation is known as the Rhodes Baobab, named after Cecil John Rhodes who famously scratched his name in its bark.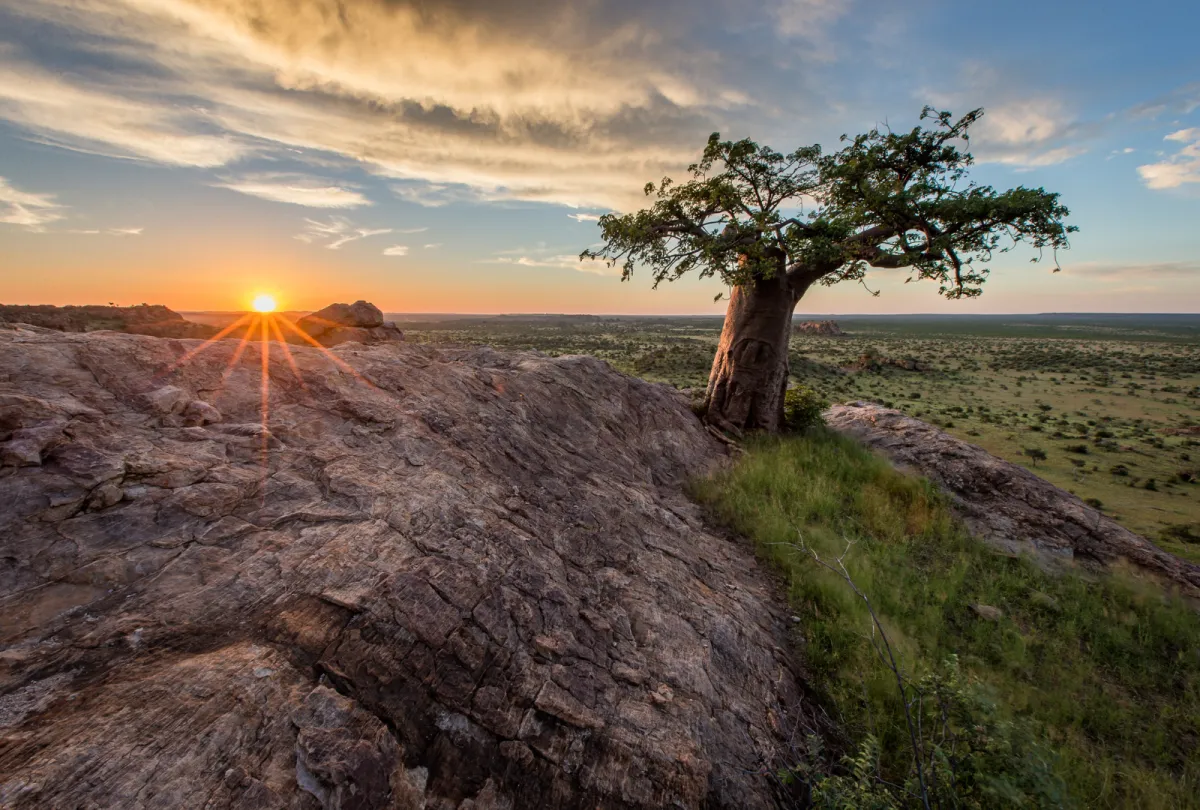 Solomon's Wall, a 30-metre basalt wall cutting through the landscape close to the confluences of the Motloutse River and the Limpopo River, is one of many geographic and photographic attractions in the game reserve. Also scattered throughout the reserve are reminders of the ancient people who once roamed the area in the form of primitive stone tools and rock paintings.
Things to do in Northern Tuli Game Reserve
Because the Northern Tuli Game Reserve consists mainly of privately owned land and concessions, there is a wide range of adventure activities for safari-goers to choose from. Activities include:
Traditional open-safari vehicle game drives led by expert guides whereby any off-road exploration is done with a low-environmental impact in mind
Walking safaris
Horseback riding safaris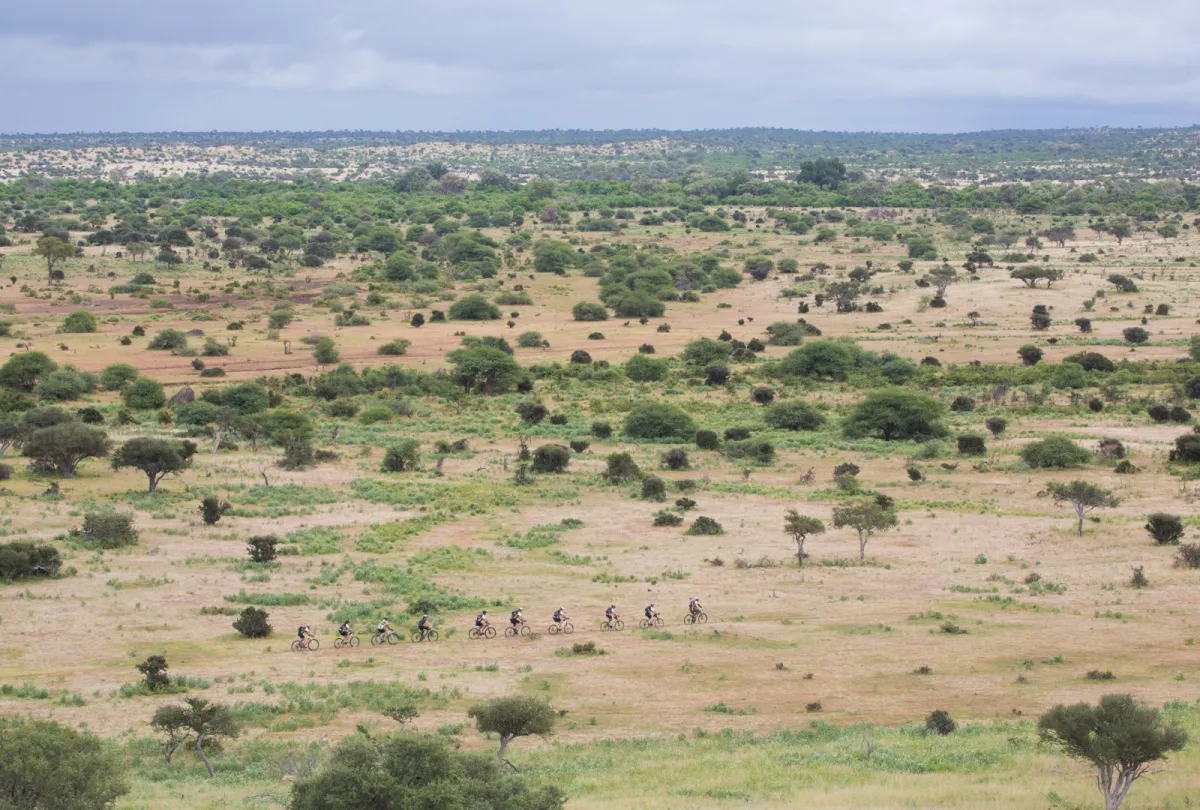 Mountain biking safaris
Underground photographic hides
Best time to go
Dry season game viewing kicks into full gear in winter between May and September when the wildlife gathers at dwindling rivers and waterholes to drink. Peak safari season is usually between July and December. Higher rates may apply but there are fewer visitors.
Getting there
Northern Tuli Game Reserve combines well with a multi-destination Southern African itinerary. Visitors can access Northern Tuli Game Reserve from South Africa via Pont Drift border post and from Botswana via Palapye on self-drive itineraries. There are direct flights from Johannesburg to Limpopo Valley Airfield in the Northern Tuli Game Reserve and some charter flights from Gabarone.