Accommodation in South Luangwa National Park
Accommodation in South Luangwa National Park
South Luangwa is one of the top safari destinations in Zambia with an excellent choice of safari camps, ranging from rustic to presidential - all offering excellent game drives and bush walks with expert safari guides. Some offer great value fly-in deals.
Most of the camps and safari lodges in South Luangwa are scattered along the banks of the perennial Luangwa River. The camps are unfenced and game are free to roam unheeded through the area. There's a vast difference in the level of comfort and sophistication offered by these camps, from tented accommodation to family-style safari homes to intimate, luxury camps.
The list below is a work in progress - don't feel limited by the options shown here. We have visited most of the safari camps and lodges and have no hesitation in recommending them. Please let us know your preferences and budget and we'll be happy to give you our honest advice on which we think would be the best fit for you and the type of safari you have in mind; such as family get-togethers, romantic breaks, honeymoons, special occasions, and so on.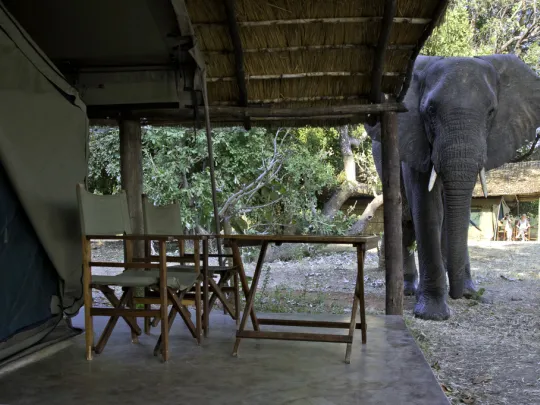 Flatdogs camp is easy to get to from the airport and makes a good first night's stop into the park, especially arriving on a late flight from Lusaka to nearby Mfuwe Airport. The camp is open from mid-March to mid-January every year. For Jess and her team, making sure you have the best possible stay is what Flatdogs is all about.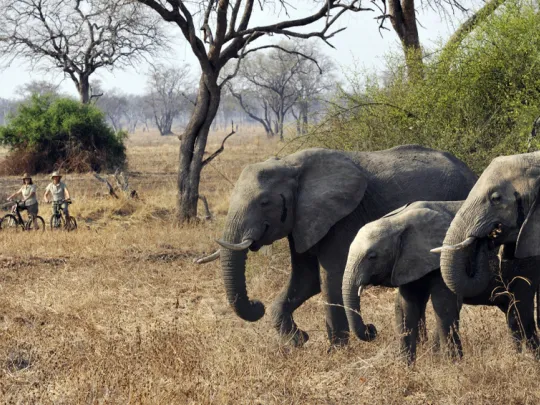 Tafika Camp in South Luangwa Reserve in Zambia is also the headquarters of Remote Africa Safaris, owner-run by John and Carol Coppinger for almost 20 years. This means that at Tafika, not only will you'll have exceptional game viewing and superb chances of leopard-spotting, but you'll have access to a wide range of exciting safari activities.