We had, yet again, a wonderful time with Simon.
We had, yet again, a wonderful time with Simon.
Hi Clare
We had, yet again, a wonderful time with Simon. Can't recall how many times we've been with him now, but it must be nearing 10. It was so good to see him again. We had some wonderful sightings, notably a close-up with a cheetah who walked right by us. Only one other car there which made a huge difference to our sighting. Doug and Isaac, the caterers, prepared some wonderful breakfasts and dinners for us, really nice food and good company too. All in all, a great few days…..
Kambaku was as lovely as ever, and their lodge manager Cordelia, who we know quite well now, actually waited to go on leave until we'd arrived so it was so nice to see her. Again, we had a great time there, we feel part of the lodge now as we've met most of the staff over the years!
Thank you very much for all your help in getting this safari booked etc. It all worked seamlessly.
Please pass my regards on to Simon, and again many thanks to you.
I'll get myself organised for next year's family safari over the next few weeks and will keep in touch with you on that one.
From Siobhan and Janet, UK, travelled with us during October 2023
Our experience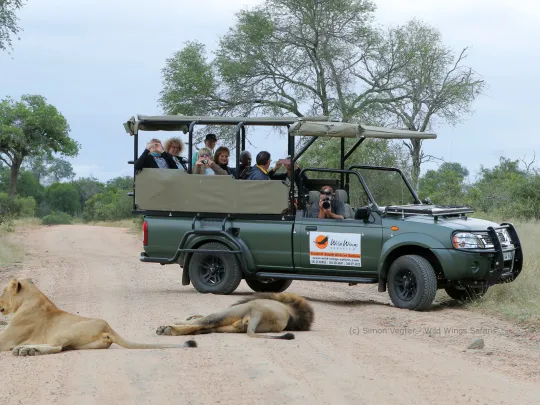 The popular 5-Day Best of Kruger Safari is a 4-night/5-day safari in the Kruger National Park offering open vehicle game drives with an experienced safari guide. Includes a night drive and guided bush walk. Spend two nights each at two different camps, in different areas of Kruger Park, giving you the best game-viewing opportunities. Book early to avoid disappointment!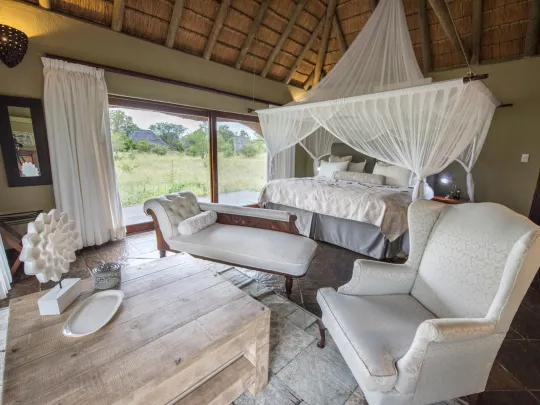 Perched comfortably on the banks of a perennial river, Kambaku River Sands is a luxurious but affordable safari destination in Timbavati Private Game Reserve. The camp is unfenced and shares unfenced borders with Kruger National Park, so wildlife - large and small - are free to roam through the camp and the reserve as a whole.