Our hearts are full of wonderful memories
Our hearts are full of wonderful memories
Dear Madi,

We have just returned from our long vacation in South Africa with our hearts and minds full of wonderful memories. Since our Wild Wings Safari was one of the main highlights, second only to our Golden Wedding Anniversary celebration in Cape Town, we want to say a great big Thank You to you and all the other people involved in making it such a success.

A very special Thank You goes to our tour guide, Nicky, whose enthusiasm and wealth of knowledge surpassed everything we could have imagined. Spotting a leopard in a tree, stopping for a chameleon on the road, identifying birds in flight, observing a lion and lioness in their mating ritual - and explaining everything with all sorts of fascinating details: It was truly awesome.

Best wishes to all of you and hoping for another Safari with Wild Wings in the coming years!
From Katharina, Germany, travelled with us during December 2019
Our experience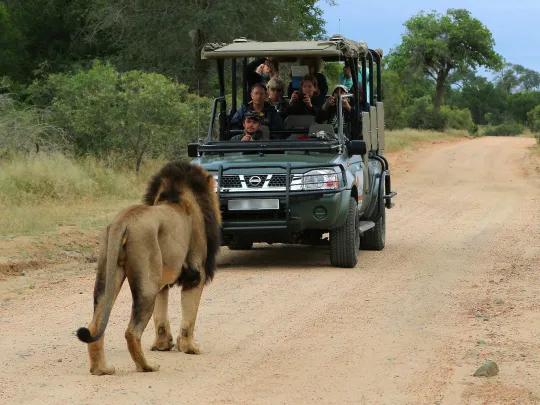 The 4-day Budget Kruger Park Safari is easy on your budget and big on game viewing. This small group, fully-guided safari in Kruger National Park overnights inside the park with scheduled departures from Johannesburg or Nelspruit. Custom departure dates may be arranged (additional cost applies). Book early to avoid disappointment!