Just how cheap is South Africa really for a tourist?
Just how cheap is South Africa really for a tourist?
[Updated - 11 December 2015] What makes South Africa unique as a safari destination is that everything here is priced in the local currency, the South African Rand (ZAR). Most of the other safari destinations in Southern Africa and East Africa are priced in US$. This makes South Africa one of the best-value safari destinations in Africa.
As local currency drops in value against the US$, the UK£ and the €, South Africa becomes more and more affordable to people visiting from the USA, UK and Europe.The Rand currently trades at around 14.47 to the US$, and around 21.96 to the UK£ and around 15.91 to the €.
"I can't believe how cheap everything is!" is a refrain we hear often from delighted guests.
Right now, South Africa offers such good value-for-money that we can safely say there has never been a better time to visit and come on an African safari. And we never know when South Africa might follow the example of other tourist economies in Africa, which have long ago switched to pricing everything in US$, mostly due to the collapse of their own currencies. We hope this will never happen, but who knows what the future holds?
What we do know is that South Africa is one of the cheapest destinations in Africa right now, perhaps in the world. Here are some examples from the perspective of what a tourist might spend money on.
Just how cheap is South Africa? Take a look: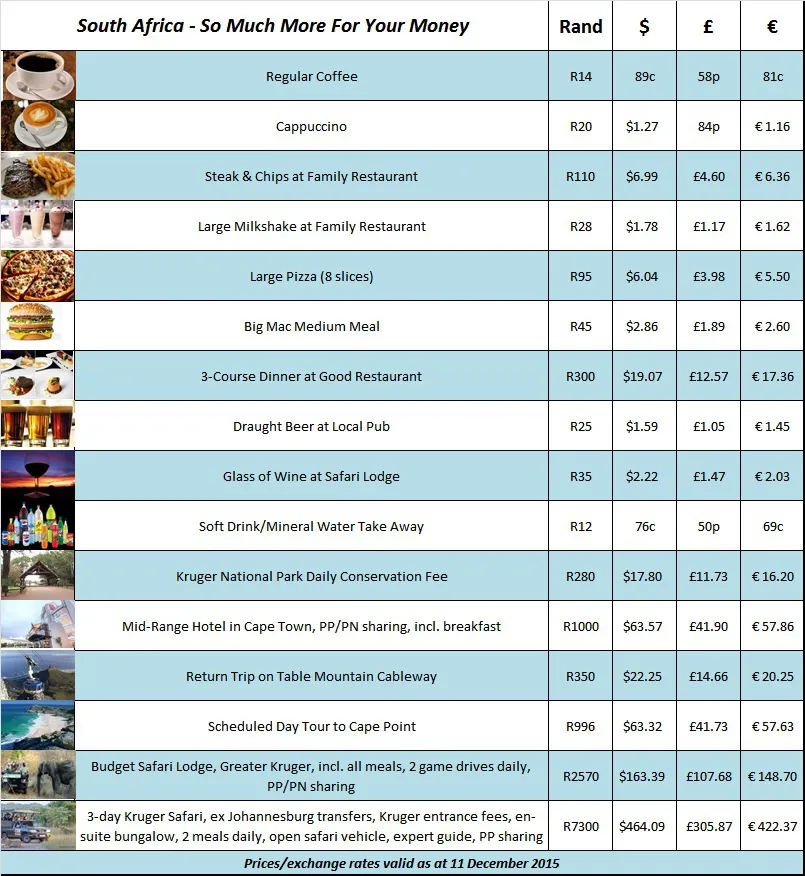 These are estimates based on current prices, but they are generous nevertheless. For example, it is also very possible to enjoy a hot breakfast for under R30; buy a large pizza with standard toppings for R75; enjoy a 3-course restaurant meal for R220 per person; find a bed and breakfast room for under R1000 or a safari lodge for less than R2500 per person per night.
Here's a comparison chart from just a few months ago - September 2015: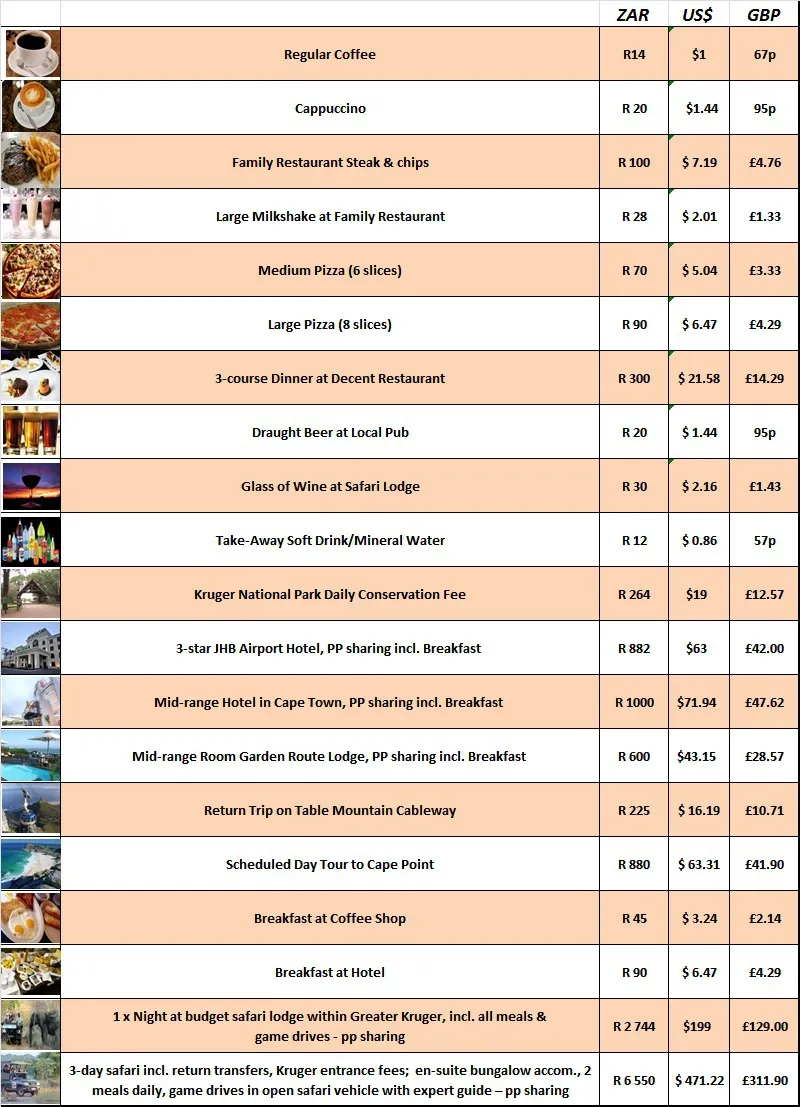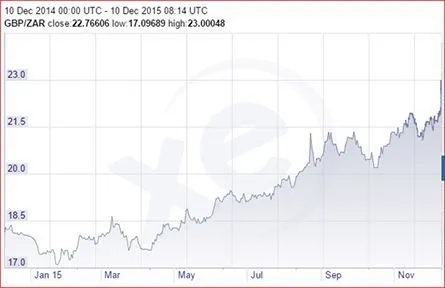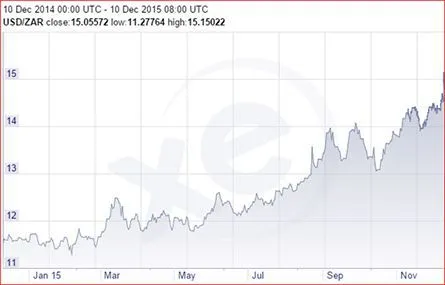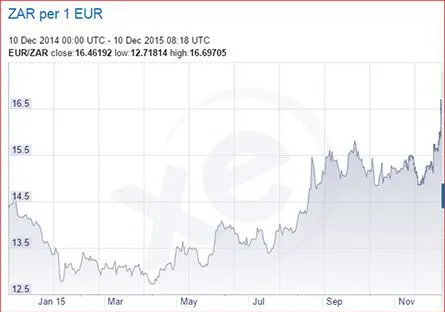 The question South Africans are asking is whether the currency will keep sliding, or will it recover as it did 10 years ago? All we know is that right now, tourists with Dollars or Pounds to spend are getting much, much more for their money than two or three years ago.
Quite frankly, there's never been a better time to book your South African safari!
Have you visited South Africa recently? How did you find prices during your visit? Please share your experiences in the comments below.
About the author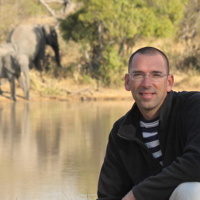 Onne
Onne Vegter is the managing director of Wild Wings Safaris. He has a deep love for Africa's people, wildlife and natural heritage. Onne has travelled to most of Africa's top safari destinations and his writing is based on years of personal experience in the safari industry. Follow him on Twitter at @OnneVegter.