Discover KwaZulu-Natal - the best for beach, bush & battlefields
Discover KwaZulu-Natal - the best for beach, bush & battlefields
It's certainly not a new concept or request – combining bush and beach in an unforgettable safari itinerary. But arguably the only area where you can do Beach, Bush AND Battlefields is our own Kwazulu-Natal (KZN) province on South Africa's east coast.
Perhaps its game reserves are not as famous their big brother, Kruger National Park, yet KZN has quite a few that deserve honourable mention at the very least (of the 107 listed nature and game reserves within the province).
1.iSimangaliso Wetland Park
iSimangaliso (formerly Greater St Lucia) Wetland Park in northern KZN has been declared a UNESCO World Heritage site, by virtue of its incredibly diverse habitats.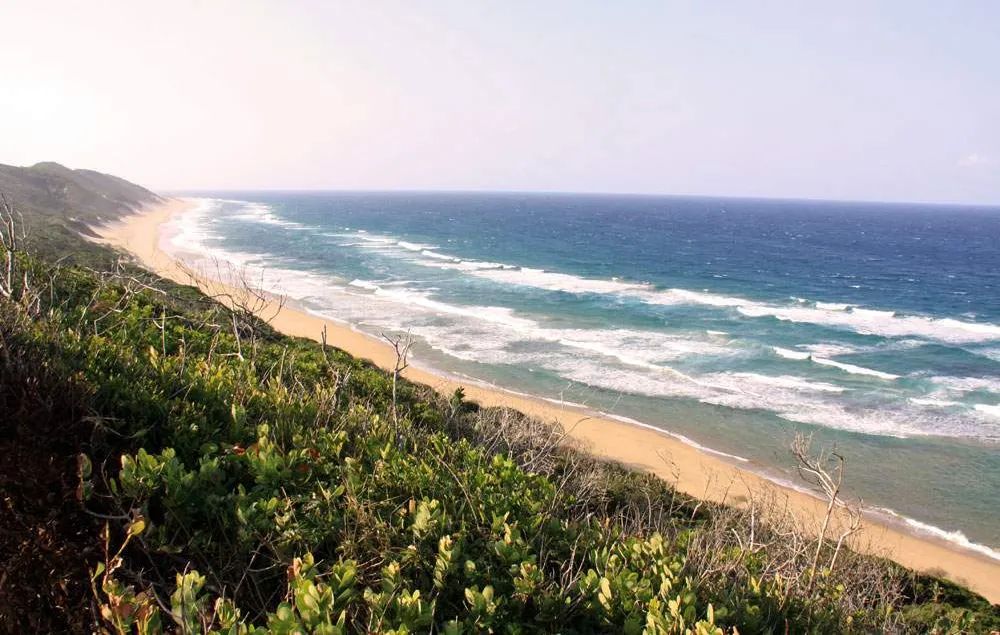 As the late former president of South Africa, Nelson Mandela enthused:
"iSimangaliso must be the only place on the globe where the oldest land mammal (the rhinoceros) and the world's biggest terrestrial mammal (the elephant) share an ecosystem with the world's oldest fish (the coelacanth) and the world's biggest marine mammal (the whale)."
Some of iSimangaliso's many drawcards include:
Kosi Bay and estuary with its lake system offering superb snorkelling and top-class fly-fishing with intricate mangroves and sub-tropical Raphia palms
The Coastal Forest, only accessible by 4WD vehicles which includes the pristine, untamed beaches and dunes of Mabibi, Island Rock, Rocktail Bay and Black Rock
Lake Sibaya, South Africa's largest fresh-water lake, is set in forested coastal dunes. Its crystal waters teem with hippo and crocodiles and the birdlife is simply breath-taking.
Sodwana Bay, one of the world's top 10 diving destinations and tops for South African divers. Its coral reefs abound with over 1200 species of fish, marine flora and fauna. This is where a prehistoric Coelacanth was discovered in 2000.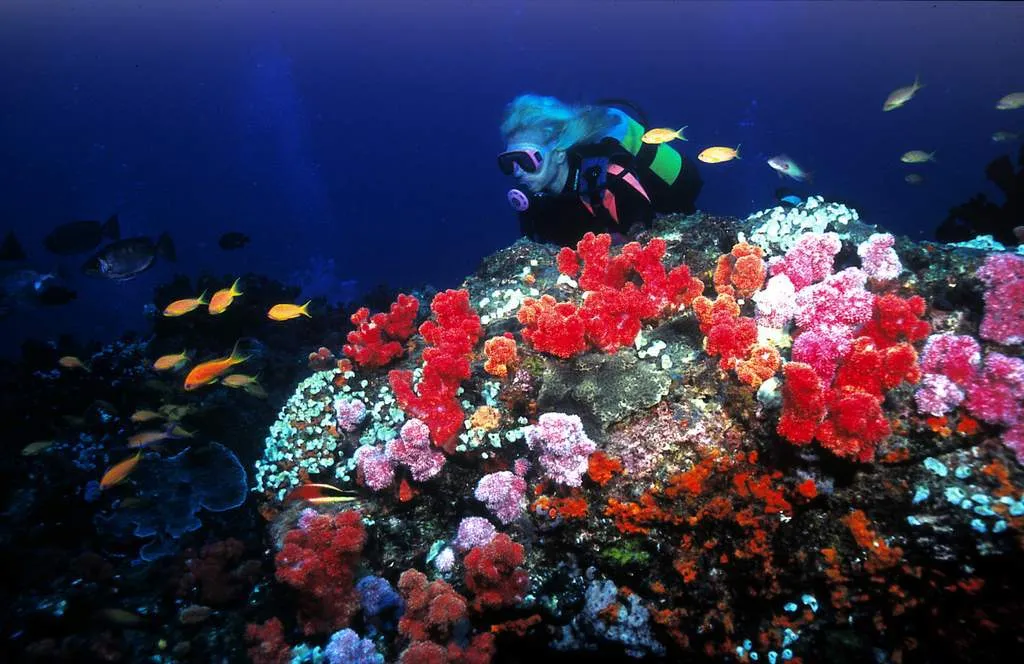 Lake St Lucia is Africa's largest estuarine system stretching over 80 km long and 23 km across at its widest point. It's a natural paradise with over 800 hippos and 1200 crocodiles, enormous flocks of pelicans, flamingos, ducks, waders and a huge variety of fish and other aquatic species.
Enjoy the outdoors? You'll love iSimangaliso which has a veritable smorgasbord of activities and sights to offer: snorkelling and world-class diving in its balmy tropical waters, hiking coastal dunes and exploring riverine forests, mangrove marshes and miles of pristine beaches, game viewing by open safari vehicle, incredible birding, boating excursions in search of dolphins and whales, turtle-watching expeditions (in season) and many more.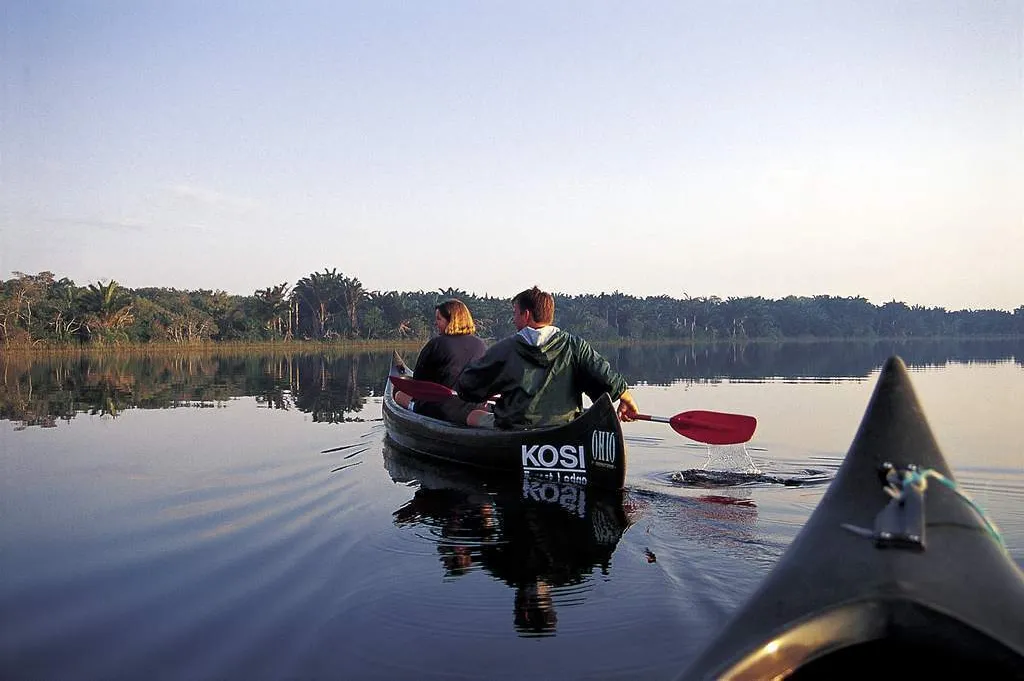 uMkhuze Game Reserve is a 38,500-hectare birding paradise (over 420 species of birds listed). Its more famous residents include lion, leopard, black and white rhino, elephant, giraffe, wild dog, cheetah, hyena and numerous antelope. It forms part of iSimangliso, this reserve is run by KZN Wildlife and is perfect for those wanting to self-drive. http://www.kznwildlife.com/accommodation-in-umkhuze.html
2.Phinda Private Game Reserve
Not far from iSimangliso lies one of KZN's prime reserves, Phinda Private Game Reserve. It has an exceptionally diverse variety of game and birdlife, by virtue of its seven distinct habitats. Within Phinda, there are six private lodges, each with its own personality and style – ranging from the larger Mountain and Forest lodges with 25 and 16 rooms respectively to the smaller Vlei and Rock lodges, each with six rooms to the intimate Homestead and Zuka lodges, with four rooms perfect for sole-use groups of family and friends.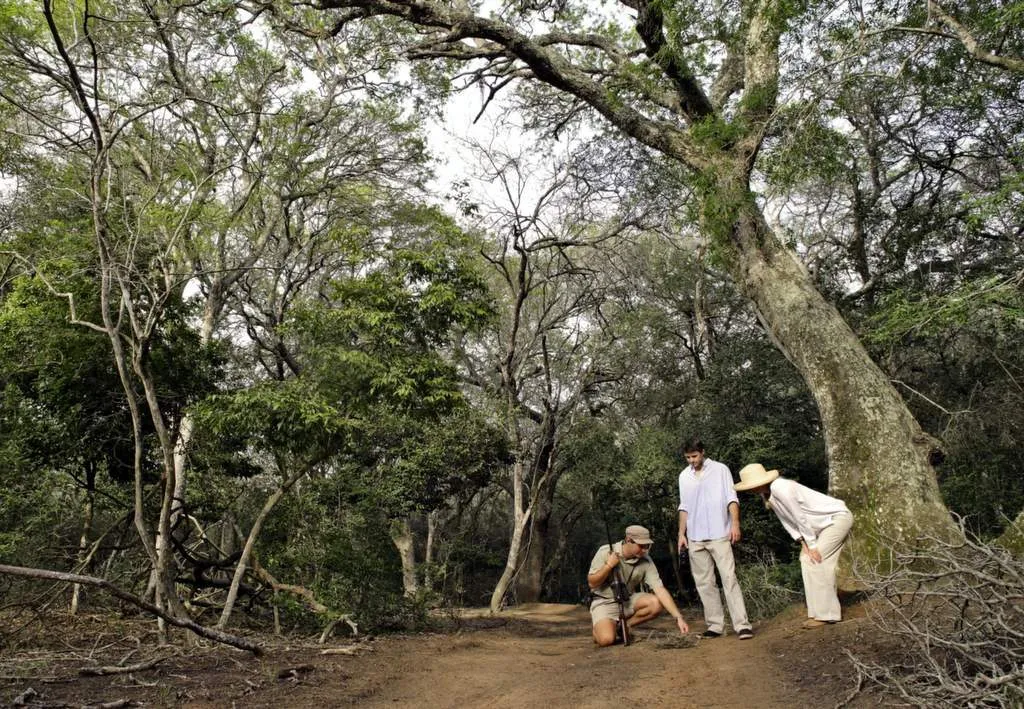 Sprawling over a 23,000-hectare wilderness, Phinda is within easy reach of the warm Indian Ocean and its pristine beaches. Known for its great game viewing, you can expect almost daily sightings of lion and cheetah. It's also something of a haven for endangered species, like the white – and particularly – black rhino. Other common species include zebra, wildebeest, giraffe, kudu, nyala, impala, warthog, grey and red duiker (small antelope). If you're lucky, you may see the seldom-seen, shy forest dwellers like the red duiker and the tiny forest suni, two of the smallest antelope species. Phinda's rivers and lakes teem with crocodile and hippo.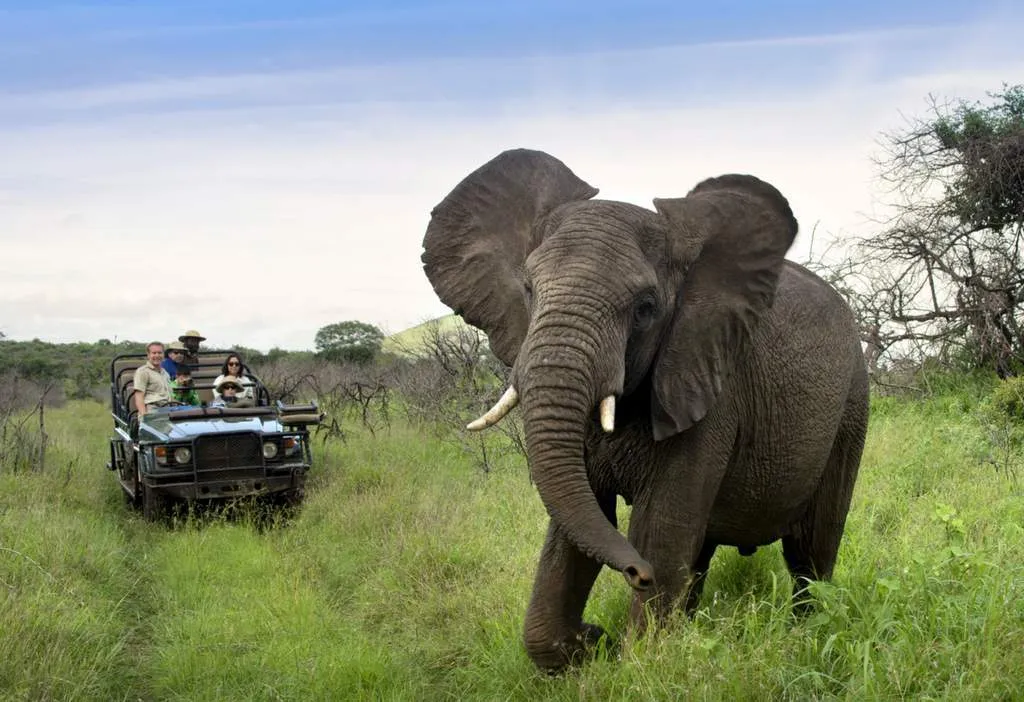 As a private reserve, Phinda does not allow day visitors so your safari will be an uncrowded, unhurried experience where your guide is permitted to go off-road when necessary to get better sightings. Guided bush walks, accompanied by armed, experienced rangers, allow you to get up close and personal to the sights, smells and sounds of this untamed corner of pristine African bush.
By road: Phinda is a good three hours' drive from King Shaka Airport to the north of Durban.
3.Hluhluwe–iMfolozi Park
This is the oldest proclaimed nature reserve in Africa (1895) and, as some would say, one of the most scenically beautiful reserves in southern Africa. It's also the only state-run park in KwaZulu-Natal province that has the Big 5.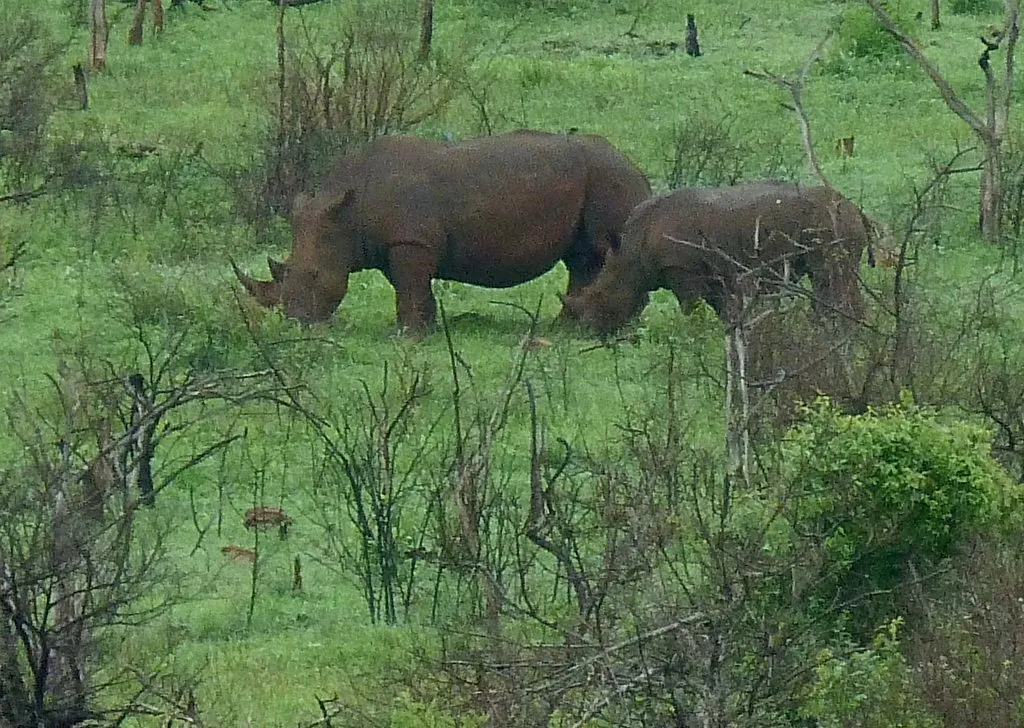 This park's claim to fame is its exceptional conservation efforts in saving the rhino from extinction. In the early 1900s, there were less than 20 rhino left in the world and Operation Rhino, supported by the late Dr Ian Player, brought their numbers up again to over 10,000 in the 1950s and 60s. Of course, rhino are once more under severe threat and being mercilessly poached for their horns – made of hair – for unfathomable medicinal treatments.
At Hluhluwe-iMfolozi you have every opportunity of spotting crocodile, hippo, cheetah, spotted hyena, wild dog, blue wildebeest, jackal, giraffe, zebra, waterbuck, bushpig, mongoose and a many antelope like the stately nyala. It's also a birder's paradise with over 340 bird species listed.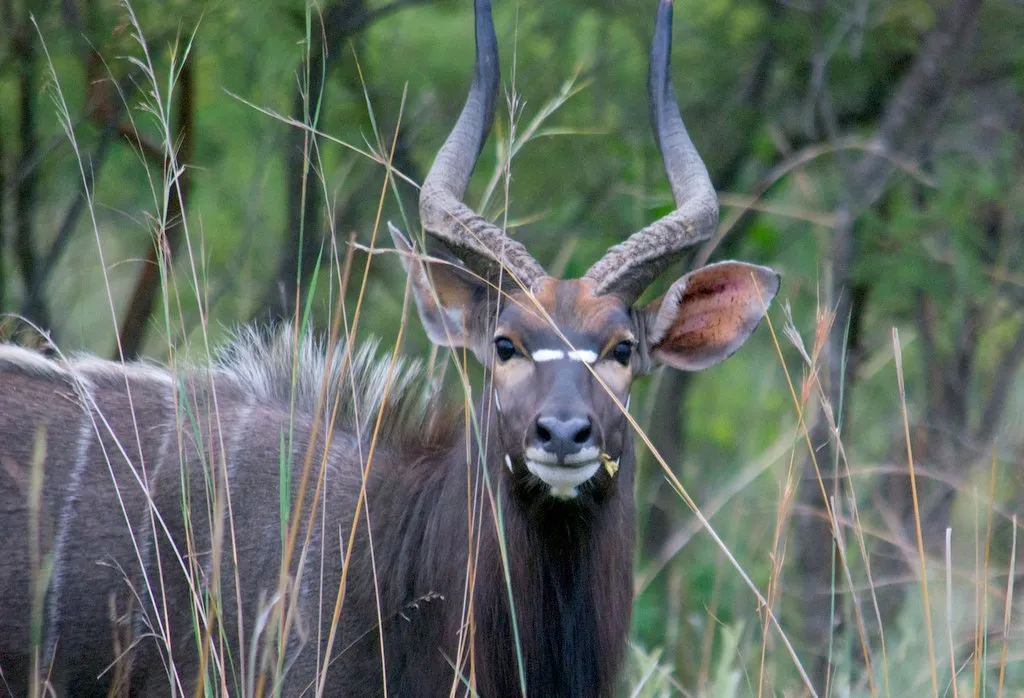 There are several excellent private lodges within the park, as well as state-run, affordable camps. You're able to choose between self-drive and guided private tours.
Hluhluwe–iMfolozi Park is a 2½-hour drive from Durban and a 6-hour drive from Johannesburg (both of which have international airports.)
Battlefields Central
iSibindi Zulu Lodge, set within a private 4,000-acre eco-reserve in central Zululand, provides an authentic cultural stay in the heart of Battlefields Country. Accommodation is in traditional Zulu-style beehive huts equipped with all the latest mod cons.
Although not a Big 5 reserve, iSibindi abounds with diverse wildlife and terrific birdlife which you can watch from your own private viewing deck.
The lodge is within easy reach of some of the most famous Battlefield sites in British colonial history – like Rourke's Drift, Fugitives Drift, Isandlwana and Blood River, each with its own diverse and rich past. Various tours are on offer to suit your particular interests.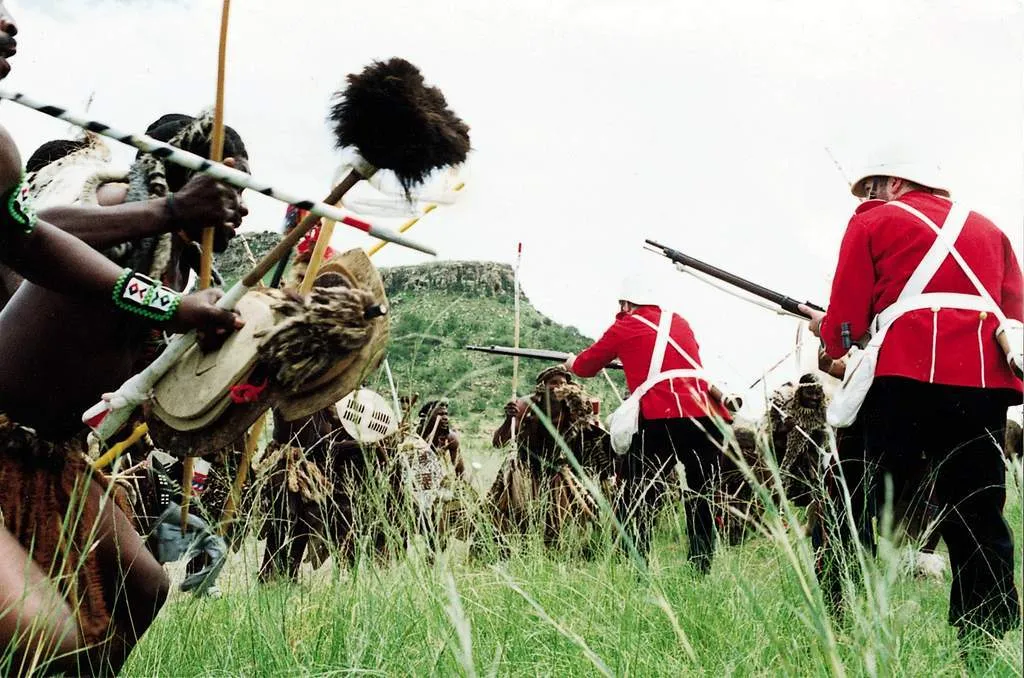 At the lodge itself, you can opt for open-vehicle game drives or explore the reserve on foot. There are healthy populations of giraffe, Burchell's zebra, black and blue wildebeest, red hartebeest, nyala, bushbuck, blesbok, waterbuck, common and mountain reedbuck, impala, kudu, grey duiker, steenbok and warthog. Some of the smaller carnivores like black-backed jackal, caracal (lynx), otter and honey badger have also been spotted. Birdlife is abundant and extremely rewarding, 234 species are listed.
iSibindi is approximately a 5-hour drive from Johannesburg and 4½ hours from King Shaka International (Durban). Self-drive and road transfers are available.
Best Time to Visit KwaZulu-Natal
Thanks to its diverse, complex topography (it's where you'll find the "Valley of 1000 Hills"), KZN has a climate to match. Towards the coast, it's balmy and subtropical with some inland regions becoming progressively colder, particularly during the winter months. Summer temperatures in Durban range from 28°C (82° F) to 21°C (70°F) with temperate winter days between 23°C (73°F) and 11°C (52 °F). The soaring Drakensberg Mountains can experience heavy winter snowfall, with even some of the highest peaks 'frosted over' in mid-summer.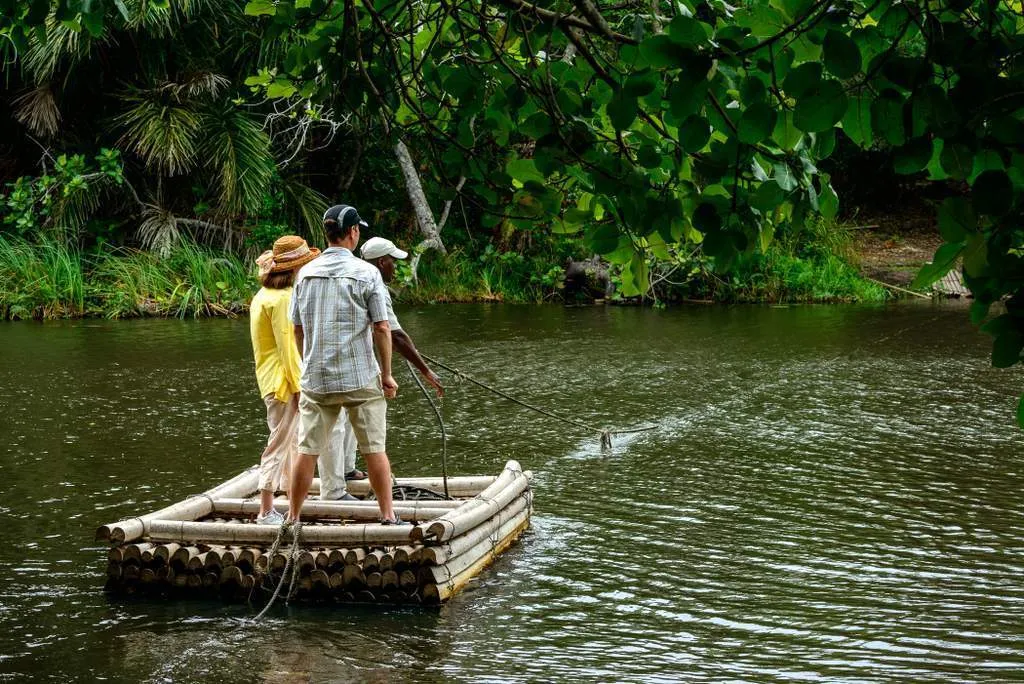 An all-year-round fascinating destination, KZN's game reserves offer a different safari experience at different times of the year. In the summer rainy season (September to March), the countryside is lush and green with baby animals being born – a successful season for predators. During the dry, winter months (June to August), the vegetation is dry and sparse, making game more easily visible as they congregate around available water sources.
Looking for some pre-arranged safari itineraries and trip inspiration?
8 Day Battlefields, Bush & Beach Safari
11 Day Bush, Beach & Battlefields Tour
Have you been to KZN on a tour or safari? Where were your favourite places and/or sites? Please tell us about your travels in the comments section below.
About the author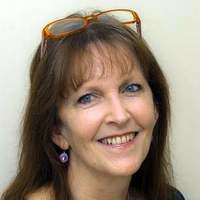 Alison
A 'word smith' or copywriter with over 25 years experience, love travelling, wildlife and conservation; fascinated by alternative energy, alternative building and alternative health. Consummate reader and traveller, both internationally and southern Africa. Have two remarkable daughters that continue to amaze and teach me daily. Consider myself privileged to live on the best continent on the planet.