COVID-19 message from Wild Wings Safaris
COVID-19 message from Wild Wings Safaris
[Updated November 5, 2021] As a safari specialist and African destination tour operator that people come to for travel guidance and honest advice, we are closely monitoring the progress of the pandemic, the latest travel news and advisories, and international best practice guidelines for minimizing the risk and keeping travelers safe.
Africa is completely open and travel ready! Case numbers in East Africa and Southern Africa are looking good. Below we provide an update on the pandemic situation and case numbers.

We are open!
Wild Wings Safaris is open, our guides are vaccinated, and our team of consultants are on hand to answer enquiries and take new bookings. An African safari is the ideal post pandemic vacation: low stress, lots of sunshine, abundant fresh air, wide open spaces, outside dining and open vehicle game drives with vaccinated guides. Now is a great time to book your next safari trip, before demand skyrockets and availability becomes limited.
Pandemic Update
South Africa acts as a hub and indicator for the region of Southern Africa, while Kenya can be seen as a hub and indicator for safaris in East Africa.
South Africa has recovered well from a third wave of infections driven by the Delta variant, which peaked in early July. New daily cases have been dropping steadily and active cases are down to only 0.03% of the population, their lowest levels since before the first wave.
South Africa has been very proactive in responding to each new wave of infections, and active cases per million have consistently been much lower than most of our key source markets, including the US and UK. Mask wearing is mandatory in South Africa and compliance with safety regulations and social distancing rules is very good. Vaccine roll out started slow but is picking up momentum, with about 40% of adults vaccinated so far. Our guides are also fully vaccinated. Life is pretty much back to normal in South Africa. All shops, bars, restaurants, gyms and malls are open. Travel is permitted and borders are open. National Parks are open and we have conducted many wonderful tours and safaris this year.
Kenya's numbers are also very low, with less than 100 new cases per day and only about 1,200 active cases in a population of 55 million. Numbers have been trending down since early August. The country is fully open for safari travel.
Please read our blog post to stay up to date on the COVID-19 entry requirements by country. We update this regularly, every time there are changes to the regulations.
Borders are open
Since 11 November 2020, South Africa's borders have been open to all international travellers. There is no red list. At this point, you do not have to be vaccinated to travel to South Africa, but your home country might require proof of vaccination when you return. The only requirement in South Africa is that you need to present a negative COVID-19 test result upon arrival (less than 72 hours old from when you departed). Most destinations in Southern Africa and East Africa are open for business and ready to welcome tourists.
We interviewed a few recent guests who traveled with us during 2021. In the video below you can listen to what some of our guests had to say during and after their safari with us:

Covid-19 Safety Protocols
South Africa has developed a world-leading set of Covid-19 safety protocols which all hotels, lodges and tourism companies adhere to. These protocols include measures such as detailed screening and briefing upon arrival, thorough sanitizing of public spaces and surfaces, including vehicles, compulsory mask wearing by staff and guests, social distancing requirements, capacity limits for vehicles and restaurants, hand sanitizer and hand-washing stations, plated meals instead of buffet meals, and much more. The goal of these risk mitigation efforts is to ensure that travel and tourism can happen safely and that guests are not exposed to high levels of infection risk. We are committed to making your trip as safe and hygienic as possible. Like most frontline tourism staff, our safari guides have been vaccinated but still wear their masks to ensure everyone's safety.

Plan and book now without risk
Can you risk booking now for later in 2021 or 2022?
Absolutely! To accommodate the current uncertainty, we have reduced the deposit amount needed to confirm a booking, and all payments remain 100% refundable if you have to cancel due to COVID-19. Most airlines and safari lodges also have very flexible cancellation and refund policies in place in case of a COVID-19 related cancellation.
The current level of risk to tourists is very low. Even if you're only planning to travel much later, our advice is to book soon to avoid disappointment. There is a lot of pent up travel demand, and thousands of people have postponed their trips from 2020 to travel in 2021 or 2022. Once the remaining travel advisories are dropped and the pandemic is mostly over, there will be a flood of bookings and availability will be limited. It is possible to book now without any financial risk to yourself.

Relaxed terms and conditions

Our temporary COVID-19 Policy outlines our more relaxed payment terms and cancellation policy. This will apply while COVID-19 remains a threat, and allows you to make a provisional booking now for a future safari date with minimal risk. We will review this policy monthly, until it becomes clear that it is safe to proceed with normal booking procedures.
When will it be safe to travel?

In our view, from a risk perspective it is already safe to travel, especially if you are vaccinated. You don't have to be vaccinated to travel to Africa, but it will certainly help you feel safer and we do recommend it. It is probably safer to visit Africa than to use public transport to go to work, or go to a local supermarket. Airports and airlines around the world have introduced strict COVID-19 safety protocols. Most countries and airlines require a recent negative COVID-19 test before they will allow you to board, so you will be sharing a plane with mask-wearing passengers who have all tested negative and been screened for symptoms.
The nature of African safari travel makes it very safe. Would you rather be in a crowded museum in a big city, or enjoy Africa's vast landscapes and wide open spaces, remote wilderness areas, abundance of sunshine and fresh air, and amazing game viewing from open vehicle game drives?
As the world slowly starts returning to normal after this terrible pandemic, we're travel ready and look forward to welcoming you on safari!

About the author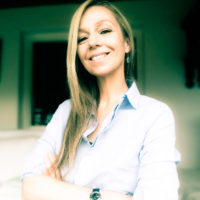 Dianne
Dianne Kokkonidis was born in Johannesburg, grew up in the Transkei and spent years exploring Europe. She returned to South Africa to live on a farm in the Outeniqua Mountains when the call of Africa got too loud to ignore. She comes from a family of storytellers, so it's no surprise she's now found her way into writing about one of the oldest stories known to mankind - the lure of Africa.