COVID-19 message from Wild Wings Safaris
COVID-19 message from Wild Wings Safaris
[Updated March 24, 2020] We care deeply about the safety of our guests, safari guides and employees who are more than simply individuals to us, but members of a worldwide family whose enthusiasm for exploring Africa is heartwarming. With this in mind, we'd like to share with you how we are approaching the fallout from this global crisis.
As a safari and African destination tour operator that people come to for travel guidance and honest advice, Wild Wings Safaris is closely monitoring the impact of Coronavirus disease (COVID-19) on travellers and the tourism industry.
Taking one day at a time
Our team of consultants remains on hand to answer enquiries and take new bookings. Believe it or not, there are many people out there who, like us, are confident we will weather this storm and are intent on booking that safari of a lifetime they've always dreamed of! They, too, believe it's a matter of time before COVID-19 is either contained or a vaccine becomes available.
Here at Wild Wings Safaris, we are keeping a very close eye on World Health Organization updates on high impact destinations. At the same time, we are also cheering on the international community of researchers as they race against time to develop a vaccine and/or treatment. On this front, we are encouraged by how the use of HIV drugs by doctors in Thailand and Japan on patients infected with COVID-19 yielded positive results, the recent strides researchers in Israel and Canada have made in getting one step closer to developing a vaccine, as well as the announcement nine days ago that 45 people will be enrolled in the preliminary safety trial of a new vaccine in the USA. At the University of Utrecht in the Netherlands, building on their research after the SARS outbreak, scientists at the Department of Infectious Diseases and Immunology have reported promising early results in testing possible medications that can inhibit this strain of Coronavirus. We're looking forward to good news soon!
Managing the fallout
We are acutely aware of the risks posed by global travel so the deluge of emails from clients who either want to cancel or postpone their trip to Southern and East Africa comes as no surprise.
We are looking into these appeals on a case by case basis and are doing our best to be as fair and accommodating as possible. Trying to negotiate leniency post hoc on contractually binding cancellation terms and conditions with all third-party suppliers involved in a single booking is time-consuming, but we're happy to do what we can. Our goal is to mitigate the financial ramifications to our guests where we can, without absorbing the loss ourselves and jeopardizing our own ability to weather this storm. For their part, most of our clients have been remarkably understanding and patient, and for that, we'd like to say, "Thank you."

Join us in the bush
In light of the March 23 televised announcement by President Cyril Ramaphosa that South Africa will enter a nationwide lockdown for 21 days with effect from midnight on Thursday 26 March 2020 whereby all South Africans will be expected to stay at home, our safari guides are winding down their game drives in the Kruger National Park.
However, these measures, aimed at curbing the spread of coronavirus in the country, will have no effect on our ability to respond to your emails and take future bookings as our staff continue to work from home. For those of you who, like us, are self-isolating and dreaming about where you're going to go on holiday once this nightmare of an epidemic is over, please join us once a day on Facebook for an update on the wildlife sightings you can expect to have on a safari in the Kruger. Leave a comment, tell us what your favourite animals are, share your own safari photos with us, let us know what you love most about this beautiful place called Africa.
Plan and book now without risk
Can you risk booking now for later in the year or next year? Absolutely!
To accommodate the current uncertainty, we have waived our cancellation fees on all future bookings, at least up to 7 weeks (49 days) before your travel date. What's more, right now you won't even have to pay a deposit. We do not expect anyone to put their money at risk in the current circumstances, but we believe it is wise to plan ahead, in faith and hope that life will return to normal at some point, hopefully not too long from now.
Relaxed terms and conditions
If you make a provisional booking now for a future safari date, more than three months away, you will not have to pay a deposit right now. We will review this again toward the end of April, and every month beyond that, until it becomes clear that it is safe to proceed with normal booking procedures. At that point, we will start requesting refundable deposit payments to secure your reservation, but any deposits paid will remain refundable up to 49 days (7 weeks) before travel date.
This means it is 100% safe to proceed with your future safari plans right now and you won't have to face any financial risk during the current uncertain circumstances. You can then re-evaluate the situation as you get closer to your travel date.
Should you need to review your plans less than 49 days before travel date, we will continue to do what we can to minimize any financial losses to you, by negotiating favourable terms for postponement with our suppliers. Please ask your friendly consultant for details. In addition, we strongly recommend purchasing "Cancel for Any Reason" travel insurance cover, and making sure that any resurgence or escalation of the Coronavirus Pandemic is covered.
Stay well and stay safe
From all of us here at Wild Wings Safaris, sala kahle (stay well), and stay safe.
About the author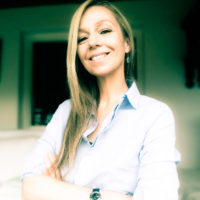 Dianne
Dianne Kokkonidis was born in Johannesburg, grew up in the Transkei and spent years exploring Europe. She returned to South Africa to live on a farm in the Outeniqua Mountains when the call of Africa got too loud to ignore. She comes from a family of storytellers, so it's no surprise she's now found her way into writing about one the oldest stories known to mankind - the lure of Africa.