COVID-19 message from Wild Wings Safaris
COVID-19 message from Wild Wings Safaris
[Updated November 15, 2020] We care deeply about the safety of our guests, safari guides and employees who are more than simply individuals to us, but members of a worldwide family whose enthusiasm for exploring Africa is heartwarming. With this in mind, we'd like to share with you how we are managing the Covid-19 crisis.
As a safari and African destination tour operator that people come to for travel guidance and honest advice, we are closely monitoring the progress of the pandemic, the latest travel news and advisories, and international best practice guidelines for managing the risk and keeping travelers safe.
We are open!
Wild Wings Safaris was fortunate to enter this pandemic in a strong financial position, without debt. While we've felt the pain on many levels, we remain optimistic and full of hope. We are open, and our team of consultants are on hand to answer enquiries and take new bookings. There are many people out there who, like us, are confident we will weather this storm and are intent on booking that safari of a lifetime they've always dreamed of! They, too, believe it's a matter of time before COVID-19 is either contained or a vaccine becomes available. Now is a great time to book your next safari trip.
Borders are open
On 11 November 2020, South Africa reopened its borders to all international travellers. There is no red list, the only requirement is that you need to present a negative COVID-19 test result upon arrival. Most of our neighbouring countries are also open for business. Namibia, Zimabwe, Zambia, Tanzania and Kenya are all open and ready to welcome tourists. Botswana is already open for private charter flights, and is expected to open for scheduled flights in December 2020. Of course, not all of our source markets are open yet, and travel advisories will remain in place until the pandemic subsides. And that is a question of time.
WHO updates
Here at Wild Wings Safaris, we are keeping a very close eye on World Health Organization updates and travel alerts. At the same time, we are also cheering on the international community of researchers as they race against time to develop a vaccine. The recent news in this regard has been very positive, with multiple candidate vaccines showing promising results in human trials. Meanwhile, doctors all around the world have made enormous progress in treating patients with Covid-19, and as a result the infection fatality rate has dropped significantly (now estimated to be 0.23%). The vast majority of people who get Covid-19 have no symptoms, and well over 99% survive the disease.
Covid-19 Safety Protocols
South Africa has developed a world-leading set of Covid-19 safety protocols which all hotels, lodges and tourism companies adhere to. These protocols include measures such as detailed screening and briefing upon arrival, thorough sanitizing of public spaces and surfaces, including vehicles, compulsory mask wearing by staff and guests, social distancing requirements, capacity limits for vehicles and restaurants, hand sanitizer and hand-washing stations, plated meals instead of buffet meals, and much more. The goal of these risk mitigation efforts is to ensure that travel and tourism can happen safely and that guests are not exposed to high levels of infection risk. We are committed to making your trip as safe and hygienic as possible.

Things to keep in mind
Make sure you get travel insurance with COVID cover. It is now possible to buy travel insurance with 100% COVID cover, as well as "Cancel For Any Reason" cover which will refund you 75% of your trip costs in the event of a cancellation. Insurance companies that offer full COVID cover include AXA Assistance USA, HTH Worldwide, Trawick International, April International, TravelSafe, Hollard and others. Of course, it is tricky to get COVID cover while your home country still has travel advisories in place for the destination you are planning to visit. But shop around and compare quotes - it is not impossible to find suitable travel insurance. You pay a bit more for decent cover, but it is worth the cost for peace of mind.

Another thing to keep in mind is that a negative COVID-19 test is required by many countries before you will be allowed entry. If that is also the case for your home country, you may well need to get a COVID-19 test done at the end of your trip, in time to get the result back before boarding your plane home. It is best to check these requirements in advance and discuss them with your consultant so we can make the necessary arrangements. Fortunately, a COVID-19 test can be done at O R Tambo International Airport with results available within 6 hours.
Plan and book now without risk
Can you risk booking now for 2021? Absolutely!
To accommodate the current uncertainty, we have reduced the deposit amount to confirm a booking, and all payments remain 100% refundable if you have to cancel due to COVID-19.
Relaxed terms and conditions
Our temporary COVID-19 Policy outlines our more relaxed payment terms and cancellation policy. This will apply while COVID-19 remains a threat, and allow you to make a provisional booking now for a future safari date with minimal risk. We will review this policy monthly, until it becomes clear that it is safe to proceed with normal booking procedures.
This means it is 100% safe to proceed with your future safari plans right now and you won't have to face any financial risk during the current uncertain circumstances. You can then re-evaluate the situation as you get closer to your travel date.

When will it be safe to travel?
In our view, from a risk perspective it is already safe to travel. It is probably safer to visit Africa than to use public transport to go to work, or go a local supermarket. Airports and airlines around the world have introduced strict COVID-19 safety protocols. Most countries and airlines require a recent negative COVID-19 test before they will allow you to board. In Africa, COVID-19 was well managed and our death toll was comparatively low, fortunately. All the numbers are moving the right direction now. The nature of African safari travel also makes it very safe. Would you rather be in a crowded museum in a big city, or enjoy Africa's vast landscapes and wide open spaces, remote wilderness areas, abundance of sunshine and fresh air, and amazing game viewing from open vehicle game drives?
From a northern hemisphere perspective, the seasonal nature of coronavirus means that experts expect to see a drop in infections after the winter. It is likely that most countries will open up their borders and lift restrictions around Easter time, and from June 2021 onward we expect a sharp increase in visitors. It may be tempting to wait until shortly before your intended trip dates before planning and booking your trip. However, please keep in mind that many thousands of people have postponed their trips from 2020 to 2021 so availability may a challenge if you wait until shortly before your trip, particularly during the peak safari season from July to September. We strongly recommend planning and booking well in advance to ensure availability. Rather book now than be disappointed later. If the COVID-19 pandemic continues deep into 2021 and stops you from travelling, you can simply postpone your trip, or request a full refund.
We look forward to hearing from you and welcoming you on safari!
About the author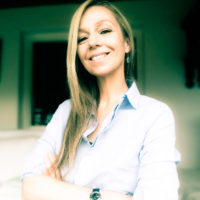 Dianne
Dianne Kokkonidis was born in Johannesburg, grew up in the Transkei and spent years exploring Europe. She returned to South Africa to live on a farm in the Outeniqua Mountains when the call of Africa got too loud to ignore. She comes from a family of storytellers, so it's no surprise she's now found her way into writing about one the oldest stories known to mankind - the lure of Africa.