Pilanesberg National Park Travel Guide
Pilanesberg National Park Travel Guide
Framed by three concentric rings of hills rising from the surrounding plains, malaria-free Pilanesberg National Park in North West Province is one of South Africa's most popular game reserves. Located in an ecologically diverse transition zone between the Lowveld and the Kalahari, Pilanesberg attracts visitors looking for an easily-accessible Big Five safari experience close to Johannesburg that offers a wide range of accommodation options.
Highlights
Malaria-free, Big Five game viewing 2.5 to 3 hours away from Johannesburg
Wide range of accommodation options to suit all budgets
Situated in a transition zone between the dry Kalahari and wet Lowveld that sustains almost all of Southern Africa's native animal species
Increased chances of encountering the Big Five because of the park's relatively small size (550km²) and unusually rich ecological environment
Superb location for hot-air ballooning and day trips to nearby Sun City
Great family-friendly safari option and perfect for self-drive visitors
Wildlife-rich Pilanesberg National Park is South Africa's fourth-largest park and one of the country's most popular safari destinations. Because of its proximity to Johannesburg, Pilanesberg is popular amongst visitors who want to experience a Big Five South African safari but are short on time. With a wide range of accommodation options to choose from, Pilanesberg is also a safari destination that offers great value for money.
Ecologically-rich Pilanesberg
Situated inside a 1300-million-year-old volcano crater that lends the park its unique shape and size, Pilanesberg's rugged landscape and well-watered valleys provide a diverse range of habitats for game animals. In addition to the unusual volcanic origin of the scenery, Pilanesberg straddles two distinctly different ecological zones —the arid climate of the Kalahari and the subtropical climate of the Lowveld. This transition zone attracts a wider range of wildlife species than any other national park or game reserve of a similar size in Southern Africa.
Pilanesberg wildlife
Pilanesberg National Park is home to a rich array of wildlife and is perhaps one of the only reserves where safari-goers will encounter animals not commonly found sharing the same habitat. In addition to the Big Five (rhino, elephant, buffalo, lion and leopard) which visitors stand high chances of spotting on their game drives due to the relatively small size of the park, Pilanesberg is also home to the nocturnal brown hyena, aardvark and springbok which are normally found in dry areas.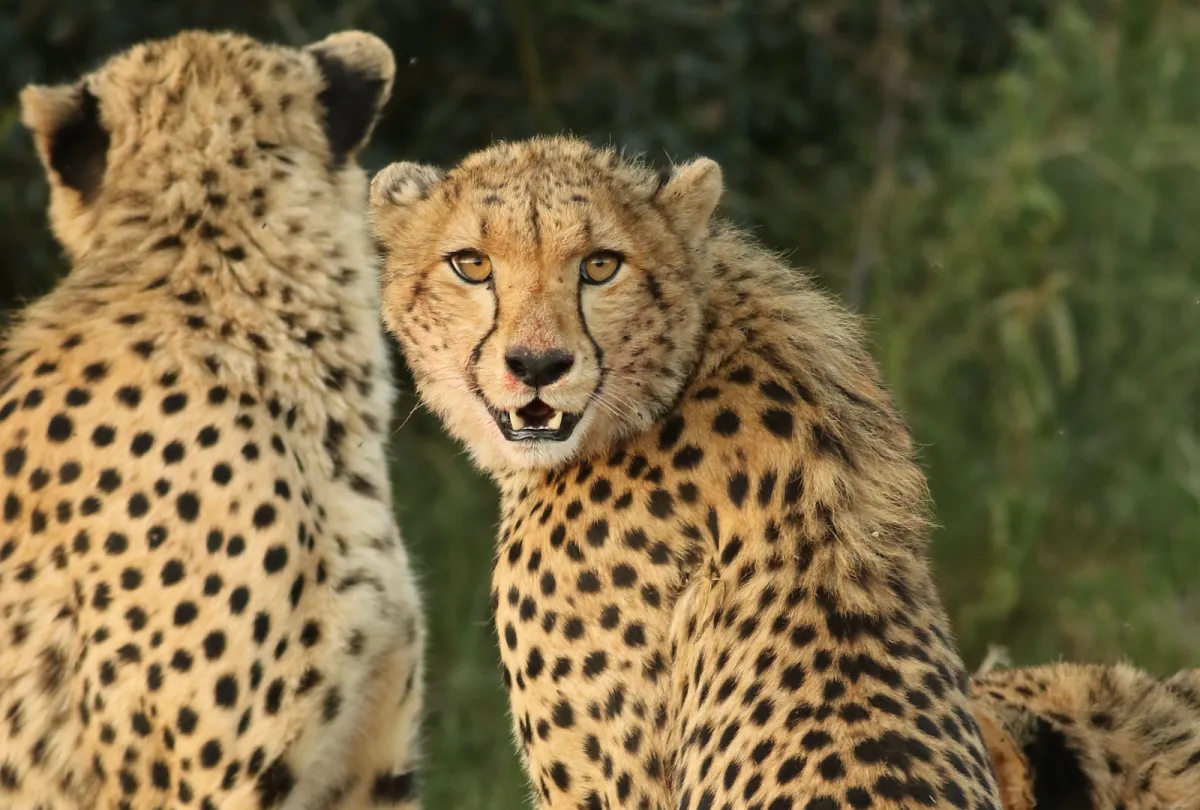 Alongside the species more commonly associated with the arid Kalahari, visitors will encounter impala and waterbuck which prefer the wet Lowveld environment. Other Pilanesberg game includes giraffe, hippo, zebra, crocodile, wildebeest, the rare black rhino and African wild dog, tsessebe, roan, sable antelope, cheetah and over 360 species of bird.
Accommodation to suit every taste
An easy three-hour drive away from Johannesburg, Pilanesberg National Park is a popular safari destination for South Africans wanting to escape the city and spend some time in the wilderness and with international visitors who are short on time but who, nevertheless, still want to add a South African safari to their itinerary. There is a wide range of accommodation options to suit every taste and all budgets from bush camping and family-friendly chalets to mid-range game lodges and luxury safari camps.
Best time to visit
Pilanesberg National Park is a year-round game viewing destination. Rainfall is more likely in summer from October to March with temperatures averaging between 26°C and 30°C. The bush turns green and lush. While the thick bush can make it less easy to spot game, from around January onwards birdwatchers flock to Pilanesberg to make use of the concealed photographic bird-spotting hides dotted around the park.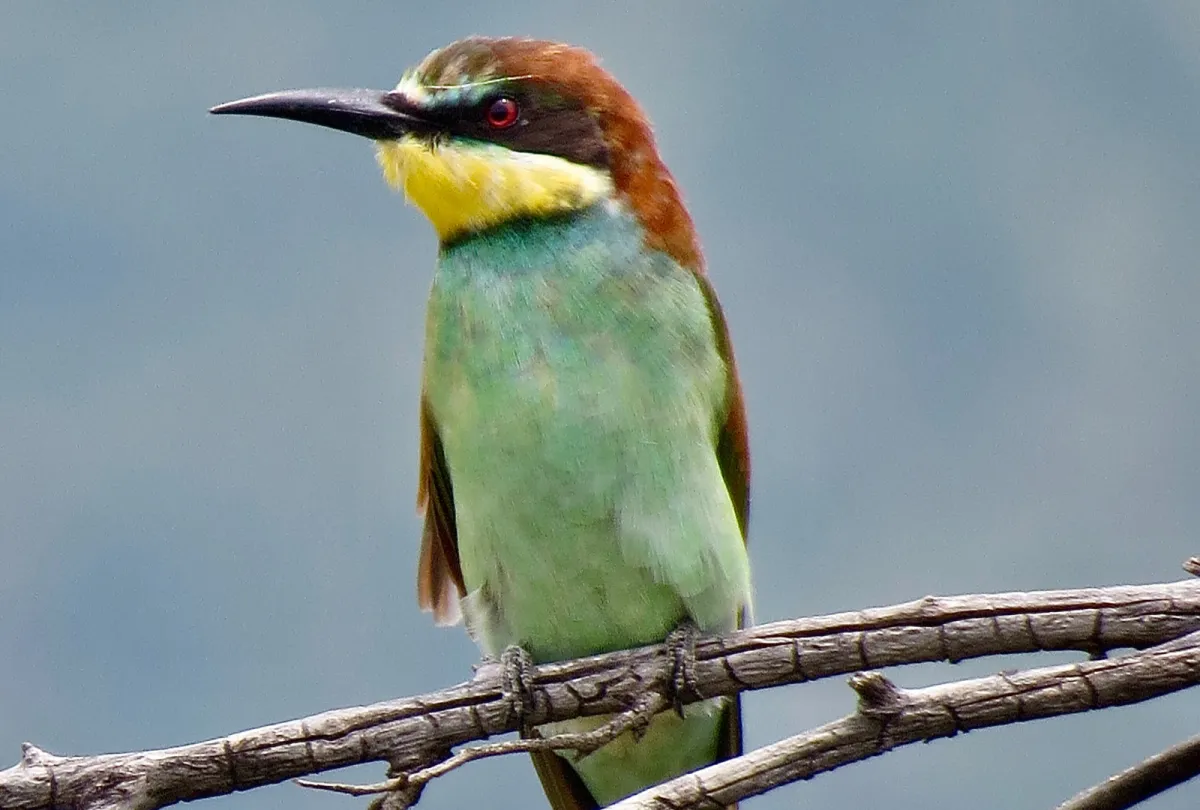 Game viewing in Pilanesberg is best in late winter and early spring from July to October when the days are warm and clear. As water sources begin dwindling, the animals tend to gather around remaining waterholes making for some exciting wildlife action when predators move in.
Getting there
By road: Pilanesberg National Park is about 170 km away from Johannesburg and the trip takes about two to three hours on well-maintained roads.
By air: Charter flights can take you from Johannesburg to Pilanesberg International Airport. You will need to arrange with your lodge for pick-up at Pilanesberg airport.

Situated in the heart of the Pilanesberg Game Reserve, Ivory Tree Game Lodge offers a range of room options from standard, family, luxury and executive suites to the four-room Pilane Villa and brand new Kosher Villa.
Four-star Kwa Maritane Bush Lodge offers a range of spacious, African-style, en-suite accommodation options ranging from double and twin rooms to family and executive king rooms.
Shepherd's Tree Game Lodge
Five-star Shepherd's Tree Game Lodge is ideal for a romantic getaway or a family break away. Ask us about Shepherd's Private Villa which includes a spacious lounge and two en-suite rooms and a bush-facing patio with a private plunge pool.
Bakubung Bush Lodge has a number of room options to choose from, including a wheel-chair accessible room. The lodge also has a swimming pool, residents lounge, spa and gym, kids playground, tennis and volleyball court, computer and Internet facilities and restaurant and bars.
Waterhole-facing Tshukudu Bush Game Lodge is the ideal intimate safari getaway. There are six luxury chalets and four luxury suites.
Sun City Resort is the only surf and safari destination located within a two-hour drive from Johannesburg. Home to the Valley of Waves, Sun City Resort borders on the Pilanesberg National Park.