Very iconic and somewhat quirky, The Ark in Aberdare National Park was built to resemble Noah's creation. It overlooks a floodlit waterhole and salt lick which attracts a wealth of wildlife, especially herds of elephant. There are viewing areas on four different levels as well as a bunker right next to the waterhole where you can watch and photograph the animals so close you can almost touch them, yet remain unseen.
Highlights
Game viewing areas on four levels with land scope binoculars
Overlooking a floodlit waterhole and salt lick
Bunker/hide right next to waterhole
Excellent viewpoints from all over the lodge
Elevated walkway with animals often crossing underneath
10-minute drive to Aberdare Country Club and all its amenities
Complimentary WiFi in some of the public areas
Set in the heart of Aberdare National Park, The Ark is one of the original safari lodges in the area and has a rich colonial history. You almost feel as though you're on a ship, with all the wildlife coming to visit you, rather than the traditional safari of going out in search of wildlife by vehicle or on foot.
Living in an ark
The whole lodge is built to resemble a wooden ship, like Noah's Ark. Every floor has lounges, patios and big viewing windows to watch the constant wildlife visitors. The 'Ark' theme is constant throughout, with all bedrooms resembling ships' cabins and the different levels and open verandahs resembling ships' decks. The night guard will buzz your room if any unusual wildlife visitors appear at the waterhole.
It's a fair-sized lodge with 60 deluxe "cabin-style" rooms, each with an en-suite bathroom. There are 6 singles, 37 twin-bed rooms, 8 double/queen bedrooms and 9 triple-bed or family rooms. 'Deck C' is easily accessible for the disabled.
Watching wildlife from every 'port'
You feel as though you have a window to the wildlife world at The Ark. There are viewing decks and lounges all about, so you can see the animals from many different angles. The bunker is quite a unique and special experience. It has no windows, just slits through which to watch or photograph the animals. You can be a few feet/metres away from a herd of elephant; close enough to smell them, listen to their rumbling communications and hear their shuffling feet. Unforgettable.
You'll have a very good chance of spotting elephant, black rhino, black and white Colobus monkey, Sykes monkey and buffalo. If you're very lucky, you may see lion, leopard, the golden cat and the elusive bongo, a forest-dwelling antelope. On the moorlands, you may be able to see eland and serval cat.
Getting there
By Road - It's about a 2 ½-hour drive (180 km) from Nairobi to The Ark's sister lodge, Aberdare Country Club, and its check-in point. After lunch at The Club, you'll be transferred to The Ark with other guests, only 10 km away.
By Air - Daily scheduled flights (approx 45 minutes flying time) connect from Nairobi to Nanyuki airstrip, followed by a further 45-min drive to the Aberdare Country Club, your check-in point.
Our take on The Ark
The Ark is a low budget but very unique safari experience where you don't ever have to leave your 'ship' to view and get close to amazing wildlife. The Bunker is very unique, especially at night when the sights, sounds and smells seem amplified. The landscape and vegetation of Aberdare is so different and unique compared to the rest of Kenya. It's an affordable, unusual safari experience - well worth the visit.
Includes
Accommodation and all meals
Taxes and service charges
Scheduled transfers to and from Aberdare Country Club
24-hour on-call medical services
24-hour electricity with a backup generator
Complimentary tea/coffee
Conservation and Wildlife Talk by the Ark Host
Excludes
Half or full-day game drives
Optional activities and excursions
Bar and soft drinks
Items of a personal nature
You may also want to look at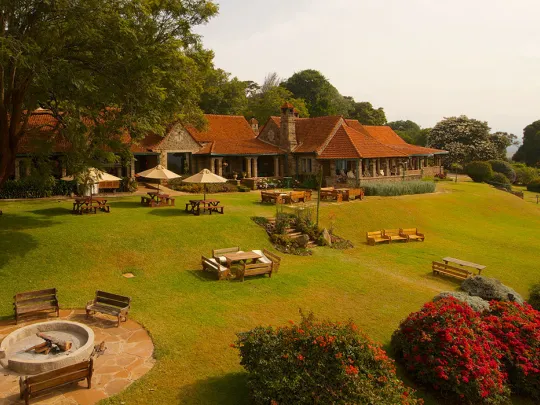 A 2 ½ hour drive to the north-east of Nairobi, The Aberdare Country Club is in the Aberdare Highlands, which forms part of the Great Rift Valley. Originally a colonial family home lovingly built on a sloping hillside with sweeping views over the countryside below, the Country Club has been carefully developed to retain the grandeur of its past. The views are spectacular: the plains below, the Aberdare Mountains to the west and Mount Kenya to the east.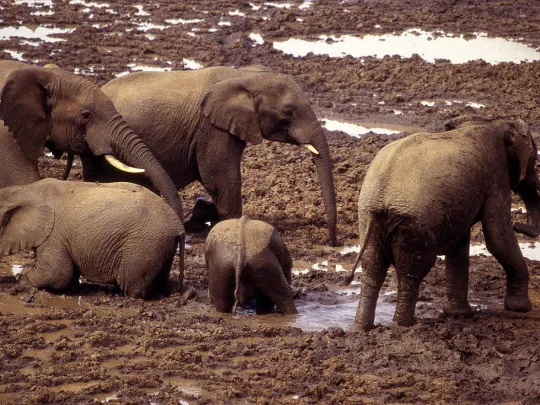 A fairly small national park, Aberdare is in Kenya's Central Highlands. One of the more scenic and tropical parks, it is home to the Big 5, as well as some rare forest-dwelling game like the shy bongo antelope. Within easy driving distance of Nairobi, the Aberdare National Park has some original, historical safari lodges, and offers a unique safari experience in spectacular scenery.