The Aberdare Country Club
The Aberdare Country Club
A 2 ½ hour drive to the north-east of Nairobi, The Aberdare Country Club is in the Aberdare Highlands, which forms part of the Great Rift Valley. Originally a colonial family home lovingly built on a sloping hillside with sweeping views over the countryside below, the Country Club has been carefully developed to retain the grandeur of its past. The views are spectacular: the plains below, the Aberdare Mountains to the west and Mount Kenya to the east.
Highlights
1,300 acres of wildlife reserve
Spectacular views of Mount Kenya & Aberdare Mountains
Half-day and full-day game drive activities
Nature and bird walks with expert guide
Horseback riding
Complimentary WiFi in public areas
9-hole golf course
Set on 1,300 acres of wildlife reserve, Aberdare Country Club has rolling lawns, beautiful gardens and is teeming with eland, impala, zebra, giraffe, warthog and many other species – even a few shy and reclusive leopard. The Club, considered a heritage property in Kenya, received the prestigious "Africa's Leading Green Hotel Award 2018" by World Travel Awards.
Accommodation to suit your needs
There are 19 cottages with a choice of twin and double rooms, two deluxe rooms and one VIP suite in luxurious colonial style. All the cottages have en-suite bathrooms, tea/coffee stations, fireplaces and are suitable for families. There is also disabled friendly accommodation available.
Luxurious Club House
All the mod cons and facilities you'd expect are offered at the Aberdare Country Club. It has a full-service restaurant and bar and a gift shop that sells both arts and crafts, some clothing and small necessities. There's a 9-hole golf course, a heated swimming pool, steam bath and sauna, a health club with a fully-equipped gym, a spa that offers Ayurveda treatments and a tennis court. Besides game drives to the Aberdare National Park and to Solio Ranch, which is a haven for black and white rhino, you can also go horseback riding, trout fishing, mountain biking and take birding and nature walks within the sanctuary.
Getting there
By Road - Aberdare Country Club is about a 2 ½-hour drive from Nairobi (180 km). The closest airport is at Nanyuki (approx. 32 km/20 miles away) and there are daily scheduled flights connecting to Nairobi's Wilson Airport.
Our take on Aberdare Country Club
This well-run, well-established and affordable lodge in one of Africa's most beautiful settings is a great stopover between safaris to relax and rejuvenate, especially when combined with its sister lodge, The Ark.
Includes
Full board
Taxes and service charges
Excludes
All optional extras including game drives
Bar and soft drinks
Items of a personal nature
You may also want to look at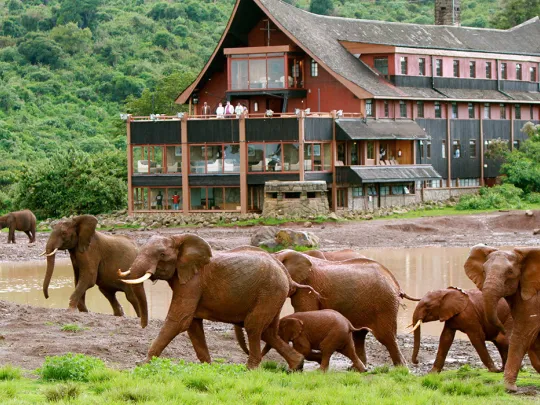 Very iconic and somewhat quirky, The Ark in Aberdare National Park was built to resemble Noah's creation. It overlooks a floodlit waterhole and salt lick which attracts a wealth of wildlife, especially herds of elephant. There are viewing areas on four different levels as well as a bunker right next to the waterhole where you can watch and photograph the animals so close you can almost touch them, yet remain unseen.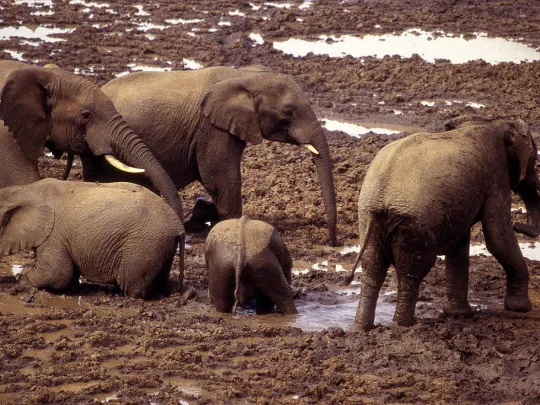 A fairly small national park, Aberdare is in Kenya's Central Highlands. One of the more scenic and tropical parks, it is home to the Big 5, as well as some rare forest-dwelling game like the shy bongo antelope. Within easy driving distance of Nairobi, the Aberdare National Park has some original, historical safari lodges, and offers a unique safari experience in spectacular scenery.