Peermont Mondior Hotel
Peermont Mondior Hotel
The elegant 4-star Peermont Mondior hotel at Emperors Palace offers you world-class business, conference and leisure accommodation. There are 150 spacious rooms and suites with a contemporary African theme, giving you a great combination of old-fashioned comfort and modern technology.
Highlights
Elegant, comfortable 4-star accommodation
5 minutes from O.R. Tambo International Airport
Complimentary airport shuttle every 20 minutes (6am - 11pm)
Safe & secure environment
Access to casino, entertainment, restaurants of complex
Air conditioning throughout
WiFi in public areas
The 4-star Peermont Mondior hotel at Emperors Palace offers you modern, elegant accommodation close to Johannesburg's O.R. Tambo International, international gateway to South Africa.
Wide Choice of Accommodation
The Peermont Mondior offers a choice of 150 rooms - 107 Classic rooms, 35 Superior rooms, 4 Executive suites, 2 Premier suites and 2 Special assistance / universal rooms. You can also opt for smoking and non-smoking rooms.
Location, location, location
Superbly set a few minutes from the bustling O.R. Tambo International, the Peermont Mondior offers 4-star comfort with all the modern amenities and is ideal for business and leisure guests. Breakfasts and light meals are offered at the Oriana restaurant and there's a sociable cocktail bar, The Silver Moon. As it's part of the Emperors Palace complex, you have unlimited access to the casino, numerous restaurants, entertainment, convention and relaxation facilities available at the resort.
Modern Conveniences
At Peermont Mondior, you'll find a lot of thought has gone into making your stay comfortable and convenient. All rooms are air conditioned with a bath or shower en-suite, TV with local radio stations and satellite TV channels, room service is available (6am - 11pm), electronic room safe, shaver point and hairdryer, plug-in internet access, tea & coffee station and mini bar (on request).
Our Take on Mondior
An elegant, comfortable 4-star stay conveniently close to O.R. Tambo International, with easy access to all the entertainment, dining and leisure facilities offered by the Emperors Palace resort complex. Great for a night or two's stopover, especially before or after tours.
Includes
Breakfast
Complimentary airport shuttle
Excludes
Mini bar, on request
Lunches & dinners
Drinks
You may also want to look at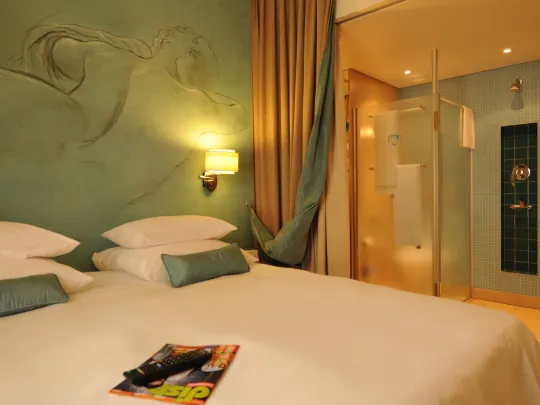 Contemporary convenience at its best, the 3-star Peermont Metcourt Hotel at Emperors Palace offers comfortable rooms, with quick-and-easy access from Johannesburg's OR Tambo International Airport, just minutes away. A courtesy airport shuttle runs every 15-20 minutes.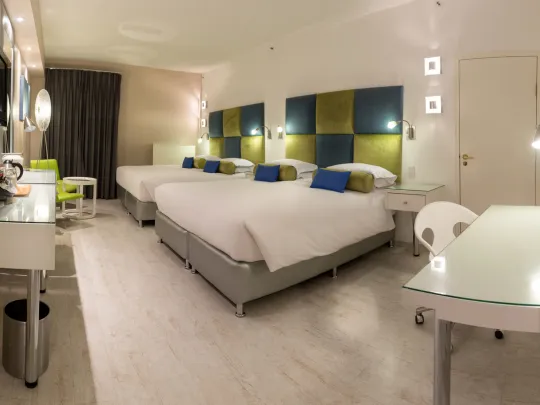 The modern 3-star Peermont Metcourt Suites (previously the Metcourt Laurel Hotel) is situated within the exciting Emperors Palace casino and entertainment complex, only 5 minutes away from OR Tambo International Airport. A convenient, free airport shuttle service runs every 15-20 minutes.