Accommodation in Tsavo
Accommodation in Tsavo
Tsavo National Park is Kenya's biggest game park by far. It's nine times bigger than the famous Maasai Mara National Reserve and has some excellent safari lodges.
You're likely to feel as if you have the entire park to yourself when you set out for a few hours of game driving and don't encounter another safari vehicle. Most of the tented camps and safari lodges are set closer to the Mombasa highway for easy access which leaves kilometres of wilderness to explore.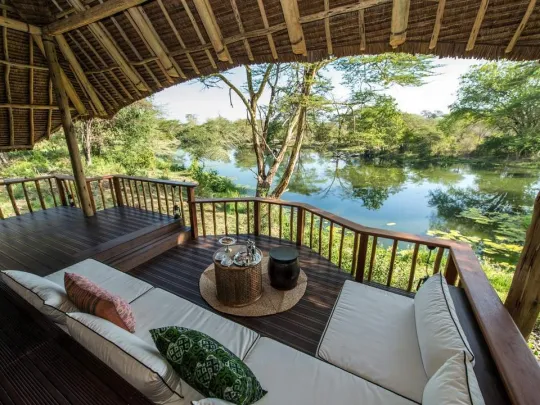 Finch Hattons Camp in Tsavo West is named for Denys Finch Hatton, one of the early British explorers, conservationists and safari pioneers. This luxury bush camp is found on a 35-acre concession in the southern corner of Tsavo National Park. The camp overlooks three spring-fed pools that attract some of the many game in the area, from herds of buffalo and elephant, to pods of hippo, lion and leopard.