What is 3D Secure and why should I enroll my card?
What is 3D Secure and why should I enroll my card?
Please enroll your credit card for 3D Secure 2.0
3D Secure 2.0 is an authentication protocol that aims to reduce fraud and enhance security in online card payments. All major credit card companies have their own 3D Secure programs - such as MasterCard SecureCode, Verified by Visa, and Amex SafeKey.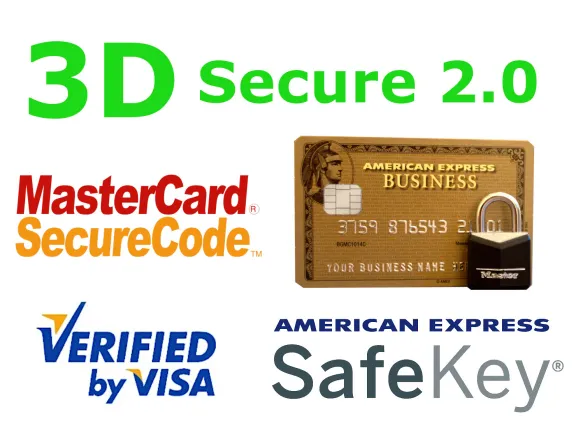 In many countries, 3D Secure is mandatory for all online transactions to reduce credit card fraud. When you enroll your card for 3D Secure, it protects you as the cardholder. An extra security step will need to be completed when you make payment, for example by entering a code or one time pin (OTP) that is sent to your phone, or by approving the purchase via your banking app on your phone, or through biometric verification on your phone (face or fingerprint). Each bank or card issuer might have a slightly different authentication protocol.
The important thing is that your card is enrolled for 3D Secure, as cards that are not enrolled are often declined when you try to make an online payment. More and more banks and merchants will only accept payments if 3D Secure is enabled, particularly for online payments when there is no card machine.

To enroll your credit card for 3D Secure, please speak to your issuing bank. Most banks allow you to sign up for 3D Secure via online banking or via your banking app. It's quick and easy to sign up.
3D Secure is very useful to have when you travel and need to give your credit card details to a hotel front desk for example, or when you pay for anything online and don't know if you can trust the website, or when your credit card is lost or stolen. With 3D Secure enabled, nobody can use your credit card details without your permission, as the criminal will not be able to complete the extra security step.
We strongly encourage you to enable 3D Secure for your credit card if you have not already done so, before trying to make payment to Wild Wings Safaris.