What you need to know about packing for an African Safari ...
What you need to know about packing for an African Safari ...
As soon as you've booked your safari, the very next question is no doubt: Oh dear, what do I need to pack? Well fear not, here are some insider tips from experienced travellers that should make your packing - and comfort on your safari - a whole lot easier!
Packing to go on safari can be a challenge. You want to be sure you don't bring unnecessary goodies. But you also don't want to be left short - or missing some essential item that will add to your overall comfort and enjoyment.
The bad news ...
It's a challenge from the get go. International airlines have baggage allowances of 23 - 32 kgs (50 - 70 lbs) and domestic airlines and light aircraft (especially the 'hoppers' you'll be using if you're going to a remote safari destination) will limit you to 15 - 20 kgs (33 - 44 lbs). That's for everything: toiletries, clothes, cameras, batteries ...
The good news ...
Most safari lodges are well aware of this, and offer a laundry service (often complimentary), so you won't need to bring that many clothes.
The basics ...
1. A soft, duffel-type bag is way easier to manage than a rigid suitcase (especially on small flights and safari vehicles).
2. A day bag/small backpack that will serve as hand-luggage on flights to keep all your valuables safe - and be your constant companion on safari, filled with your daily essentials (more about that further on …)
The pre-departure advice …
Do some packing 'dry runs' before you leave, to make sure you can get everything in and that there are no ugly surprises on the day you leave.
The clothes …
The golden words here are loose and layers. Layers of clothing work best: wear lots of them in the early mornings that you can peel off as the days warm up – then replace if needed when the sun goes down. Muted, earthy colours are always good eg khaki, olive green, beige. That doesn't mean you have to go out and buy a whole new wardrobe – the odd colourful item is not going to frighten away all the wildlife.
The must haves:
Long-sleeved shirts (men & women): protect you against the sun, wind, insect bites and scratchy branches on early morning and evening game drives. Pack at least two.
Light, loose t-shirts/golf-shirts/cami-tops. Four or Five of them.
Shorts with zip-on/off pants legs: a great and simple way to make instant adjustment to weather changes.
Thick fleece or sweater for those chilly mornings … and chillier evenings. Throw in some warm gloves, a scarf and beanie too, if you have the space and if you're going on safari in the winter months. NB: even if you're going on safari in peak summer, you'll need warm clothes to protect against the wind chill on early morning and late afternoon open vehicle game drives!
Light, rain-proof jacket or plastic poncho – rains in Africa can be very sudden and very soaking!
Comfy walking shoes – proper, worn-in ones if you'll be going on bush walks
Sturdy sandals with thick soles for game drives and walking around the camp. Africa has big thorns!
Swimming gear – most lodges have pools and it's a great way to cool down
Wide-brimmed sunhat with a cord that ties it on, or a scarf that can wrap over it to prevent it blowing off on open vehicle game drives
Good pair of anti-glare sunglasses
The secret weapon/s …
For everyone: a kikoi/sarong/beach wrap, preferably the non-see through type. It has 101 uses – from a wrap to a skirt to rolled up as a pillow, used as a scarf, a light sheet, a tablecloth, a picnic blanket, a sling … you shouldn't leave home without one.
For women only: a sports bra. Some roads are seriously bumpy and/or corrugated. A well-fitting sports bra will go a long way to giving you the support you need for a more comfortable journey.
The toiletries & meds …
Bring your favourite toiletries, preferably dispensed into handy-sized travel bottles. Most lodges supply complimentary toiletries like shampoo, conditioner, shower gel and body cream. If you're on any medications, please make sure you have ample supply for the duration of your safari! A small pill box in your day pack with a few days' supply is always a good idea in case you're separated from your main bag for any reason.
If you're visiting a malaria-risk area, please ensure you have the right prophylaxis – consult your GP or Netcare Travel Clinics for the most up-to-date information and options.
If you wear contact lenses, remember to bring more than enough solution. And perhaps a spare pair of glasses if you're eyes are irritated by dusty conditions?
The basic medical kit …
A good idea for whenever you leave home. At the very least it should contain:
Plasters
Travel sick tablets
Antiseptic cream
Antihistamine tablets and cream
Headache tablets
Eye drops
Anti-diarrhoeal tablets
Rehydrate sachets
Strong insect repellent – must contact DEET: Tabard and Peaceful Sleep are two well-known locally-available brands
Sunscreen with high SPF, especially for face
Lip balm (preferably with SPF)
The Cameras …
You'll be thankful afterwards for taking a good quality camera with a zoom function for those incredible safari moments. A 300mm lens is usually adequate for wildlife photos. Bring plenty of memory cards and/or film and batteries, as you don't want to run out of these. You'll also need a dust-proof (preferably also water-proof) bag to keep your camera goodies safe and dry. Don't forget to read Onne's earlier blog, 12 Wildlife Photography Tips for your Next Photographic Safari for some great advice.
The Other Goodies …
If possible, bring your own set of binoculars. Although usually provided by your tour company, it's great to have a personal pair, adjusted just the way you like them.
A good torch/flashlight and/or headlamp. Some camps only have generator power until a certain time. A visit to a bathroom in an unfamiliar place in the dead of night without light could be a hair-raising experience!
The Yellow Fever Card …
Vital if you're travelling to certain countries like Zambia and Tanzania (your tour agent can advise you). It's your get-out-of-jail-free pass and you'll be expected to show it at airports, on safari, at hotels and so on. Keep it handy.
The Green Backs …
Depending on your safari destination, there are many areas where cash machines are scarce. It's a good idea to travel with some US$ cash, in small denominations (US$1, 5, 10 and 20 should do). More recently, there seems to be a preference for crisp, recent bills (no later than 2010).
The Fly Traps …
If at all possible, avoid dark clothes, especially dark blue and black – even jeans. They are known to attract all the baddies – flies, mosquitos and tsetse flies for starters. And tsetse flies (more common in central Africa) won't even be deterred by a healthy dose of insect repellent if you're wearing these colours.
The Drought …
Apart from sunscreen and lip balm, bring plenty moisturiser. Especially if you're from a 'softer' climate, African conditions can be harsh, making you feel as though your skin is suddenly a few sizes too small.
The Power …
Again, although most lodges do try & supply international power adaptors – some even have a range as wall plugs! - do bring your own. It's frustrating when you can't use or recharge your equipment.
The Day Bag …
As promised, this easy-to-carry companion can contain all your valuables and daily necessities:
The Leave Behinds ...
Pith helmets, flack jackets, high tops and bad attitudes ... these are definitely past their sell-by date.
What are your thoughts? Was there any item you found invaluable on your safari that we haven't mentioned? Anything you'd like to add? Or delete? Please let us know in the comments below ...
About the author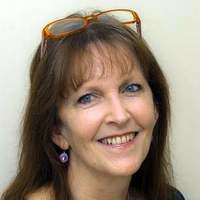 Alison
A 'word smith' or copywriter with over 25 years experience, love travelling, wildlife and conservation; fascinated by alternative energy, alternative building and alternative health. Consummate reader and traveller, both internationally and southern Africa. Have two remarkable daughters that continue to amaze and teach me daily. Consider myself privileged to live on the best continent on the planet.