Top 10 Things you probably wanted to know about tented safari camps … but were afraid to ask!
Top 10 Things you probably wanted to know about tented safari camps … but were afraid to ask!
There's something undeniably romantic about safari tents. They embody a style and era of bygone elegance that simply shouts: "authentic African safari".
A Word of Caution: They're not for everyone. For starters, if you're a light sleeper, have a nervous disposition, or feel anxious about being up close to wildlife and other creatures that go 'bump in the night', rather opt for a robust, bricks-and-mortar style safari lodge. They are also excellent options that come in every shape, flavour and form to suit your pocket and preferences. And you'll still enjoy an unforgettable experience!
For the more intrepid, there are some things about tented safaris that can't be beaten: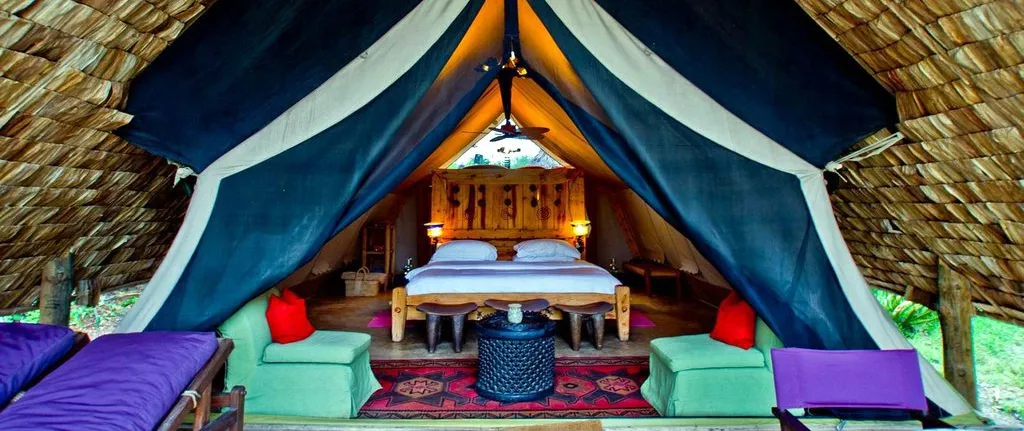 1. Sleeping out under canvas feels closer to nature. You are more aware of the sights, sounds and scents of the bush. It's quite something to hear lions roar, hippos grunt and hyenas whoop … as if they were just outside your window - which they may well be!
2. These tents are airy and spacious. You get a sense of 'blurred lines' where the outdoors and indoors merge. There's not that definite 'border' as there is when you shut your lodge room door …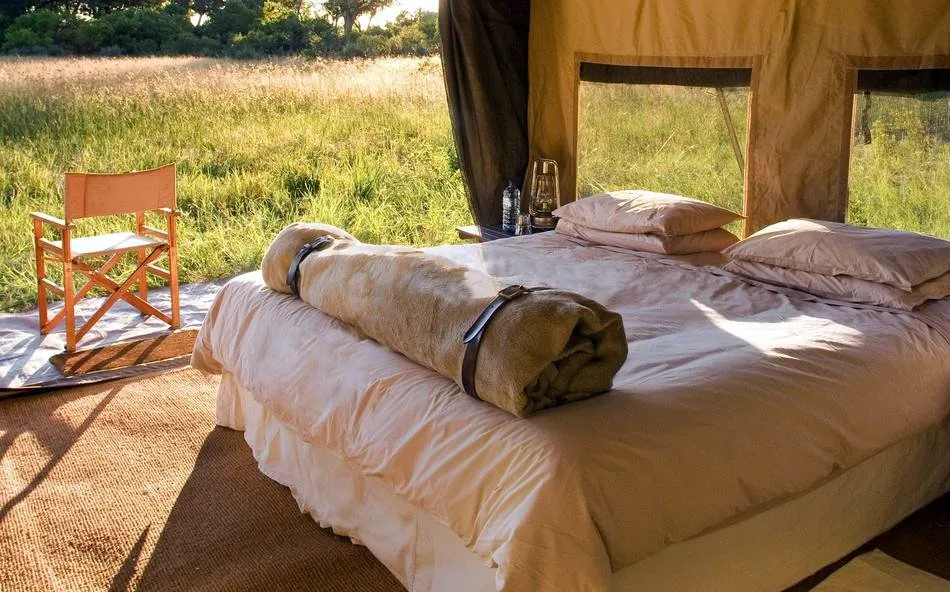 3. Did I mention huge? The more luxurious tents are about 8.4 x 5.1 m (27.6 x 16.8 ft) to allow ample room for enormous beds, bespoke furniture, a gorgeous en-suite bathroom and even an alfresco shower.
4. The 'windows' are usually a simple screen or netting – letting the fresh scents and smells of the bush to waft in. It's said that our sense and memories are intertwined ... "Smells do bring back memories," says Dr. Ken Heilman, Professor of Neurology and Health Psychology at the University of Florida, USA. "Smell goes into the emotional parts of the brain and the memory parts, whereas words go into thinking parts of the brain." Once you've smelled the African bush, it'll be imprinted in your memory banks forever.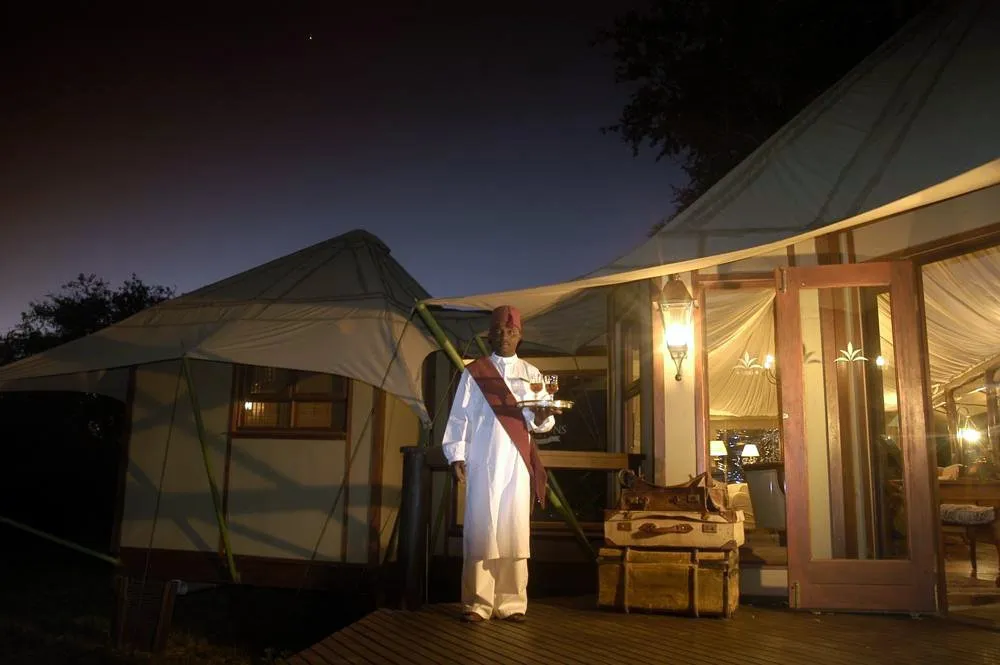 5. Often, these tented camps aren't fenced in (no perimeter barrier or electrification) so the game are free to walk through the camp – and they often do! At these camps, please don't risk walking alone at night, rather go with a ranger at all times.
6. Many of these tented camps are mobile, which means they can be packed up and moved on to follow the migrations of wildlife … or to take advantage of the seasons. And best of all? They leave no trace behind, affecting a minimal carbon footprint.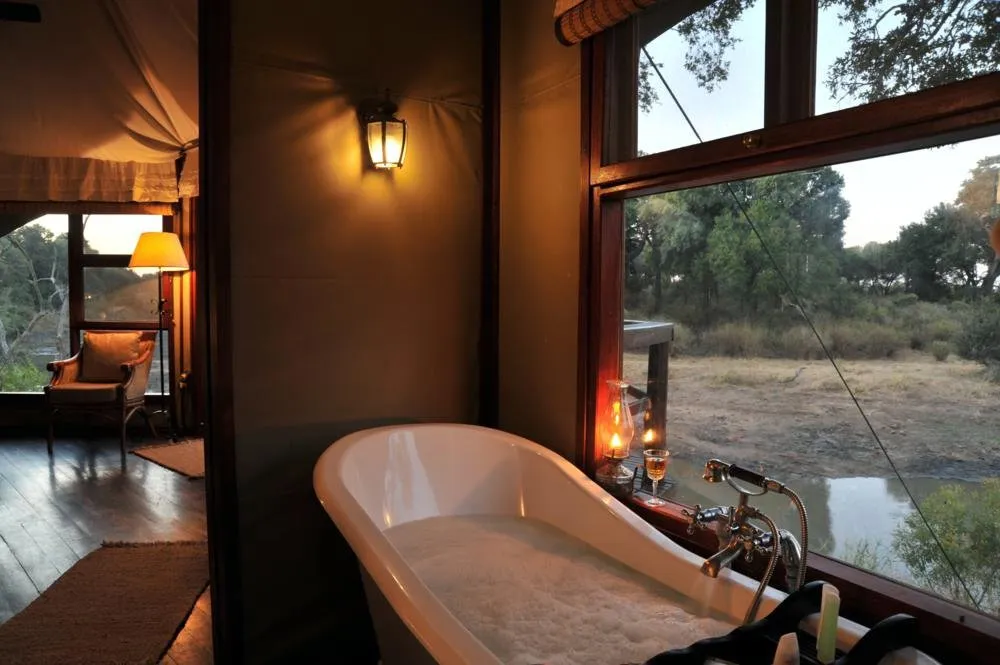 7. Tented camps are usually in private concessions, so you're able to enjoy the full range of 'private' safari offerings: bush walks with experienced rangers (probably one of the most intimate ways to connect with nature), game drives that include off-road and night game drives, game viewing by motorised boats or poled mokoros (dug-out canoes).
8. Some camps – and even safari lodges – offer a sleep-out tented experience, which is usually very luxurious and usually on very high stilts. This is a once-in-a-lifetime experience for the very adventurous and/or very romantic. While perfectly safe (you're escorted there and back by experienced rangers), these overnight 'hides' are remote and give you a very memorable evening (which may or may not include a good night's sleep. The animals are free to roam beneath you – something you'd probably prefer to stay awake for!)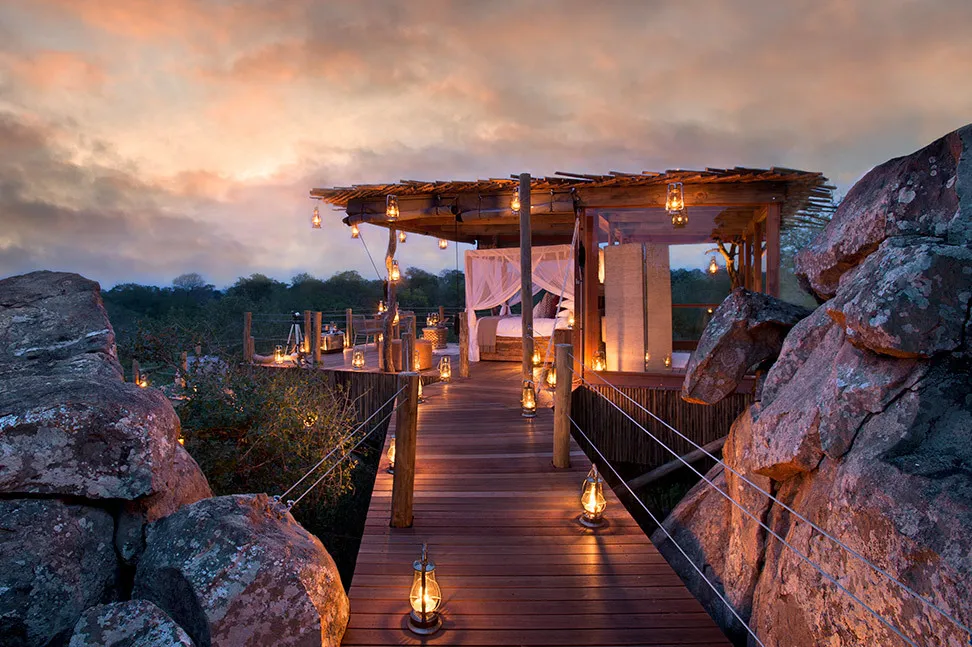 9. By nature, these tented camps are generally small, intimate affairs – rarely consisting of more than 10 tents (or able to sleep 20 people), often less. You can arrange to book out the entire camp if there's a group of you.
10. The tents can range from the most basic canvas structures with reed mats and neatly-swept paths to elaborate East-African style tents with permanent decking, stilts, private swimming pool and a sumptuous luxury that would make other 5-star establishments green with envy.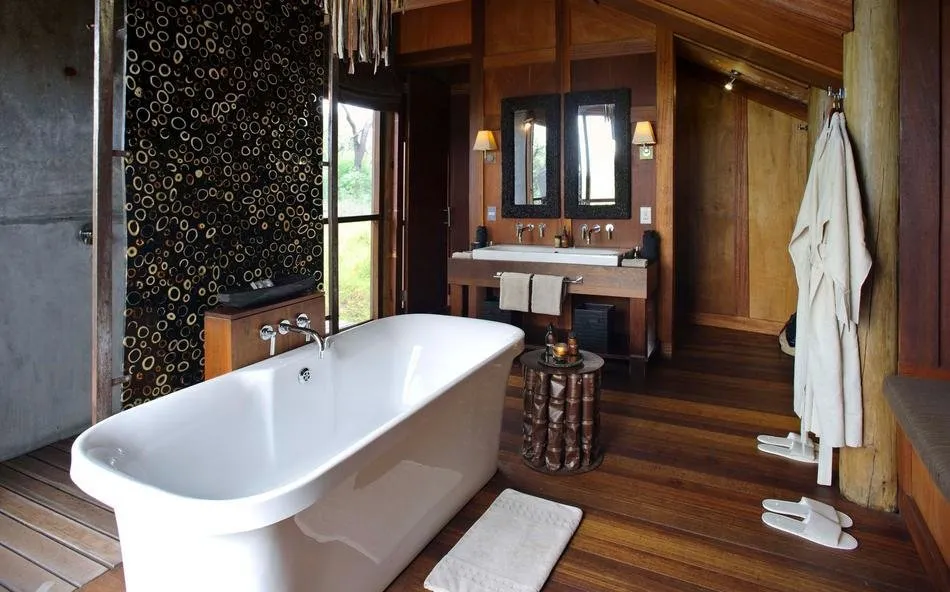 Is a tented safari on your bucket list? Have you experienced one already? Please tell us about it us in the comments below …
You may also want to look at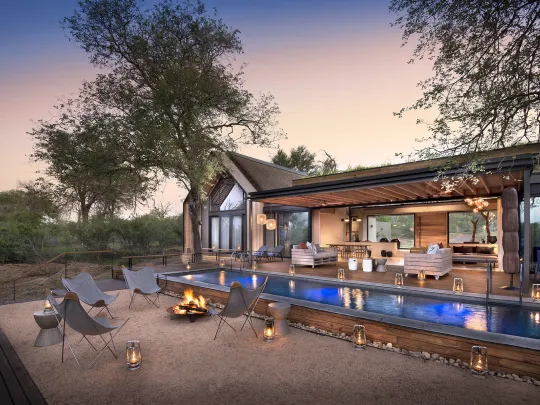 The magnificent award-winning Lion Sands Ivory Lodge is situated in the south-eastern corner of the Sabi Sand Reserve. This luxury lodge overlooks the Kruger National Park and the Sabie River which flows all year round. Ivory Lodge offers stylish, sophisticated accommodation in nine private and secluded contemporary villas.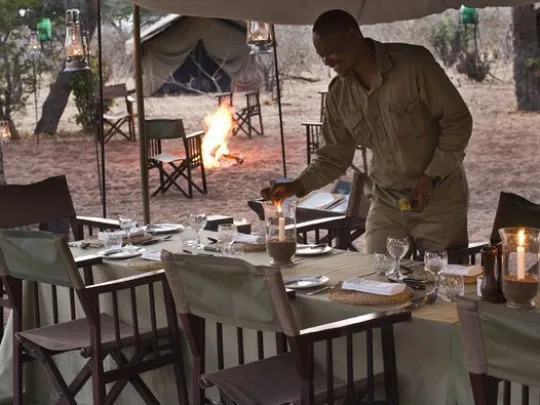 Chobe Under Canvas is an intimate, luxurious mobile tented camp in the northern half of the game-rich Chobe National Park in Botswana that provides guests with a unique and unforgettable safari experience. The six spacious tents accommodate a maximum of 12 guests.
About the author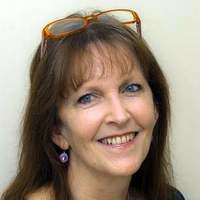 Alison
A 'word smith' or copywriter with over 25 years experience, love travelling, wildlife and conservation; fascinated by alternative energy, alternative building and alternative health. Consummate reader and traveller, both internationally and southern Africa. Have two remarkable daughters that continue to amaze and teach me daily. Consider myself privileged to live on the best continent on the planet.