The Story of Duke the Tracking Dog
The Story of Duke the Tracking Dog
This is the story of Duke, the anti-poaching tracking dog who went missing in the Kruger National Park.

Duke is no ordinary dog. He is one of the tracking dogs used by the Kruger National Park's K9 anti-poaching team.
On 23 July 2019, Duke was out on patrol with his K9 handler when they made contact with poachers. The poachers opened fire and Duke pulled himself out of his harness, which is equipped with a satellite tracking collar.
In the excitement and chaos, and probably from hearing the gunshots, Duke ran off into the bush and disappeared.
Meanwhile, the rangers arrested the poachers and confiscated a high-calibre rifle, ammunition and poaching equipment.
But after all the action, Duke was missing. When his K9 handler and the anti-poaching team could not find him, teams of rangers were sent out to try and find Duke.
If Duke were to spend the night in the bush, it could be fatal. The night belongs to the predators, and a dog like Duke would be in grave danger.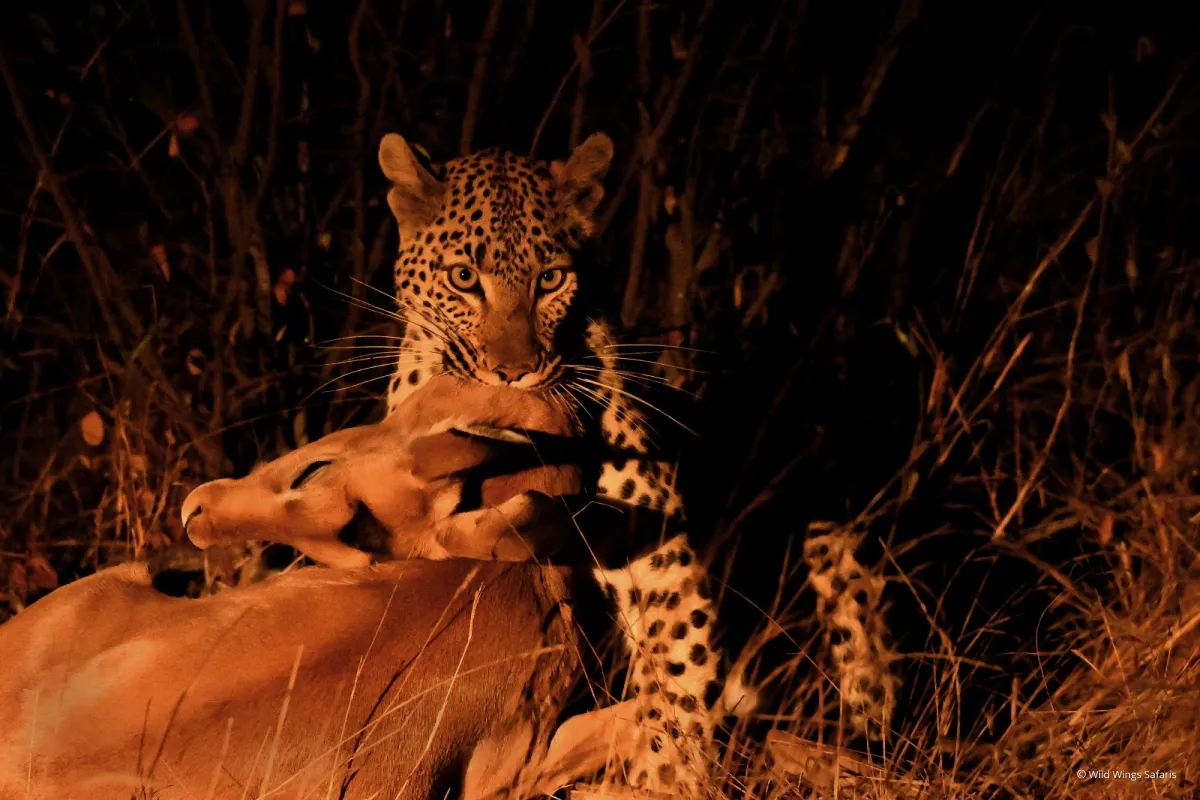 An urgent message was sent out by South African National Parks for guides and tourists to be on the lookout for Duke.
During their morning game drive, safari guide Simon Vegter and his guests came across the team of rangers, still searching for Duke in the vicinity where he went missing. Simon agreed to help search for Duke along the way, and about 7km from where Duke went missing, they spotted Duke, alive and unharmed!
The well-trained dog responded immediately when Simon called him by name, and happily climbed into the front seat of the safari vehicle to be taken back to his handler.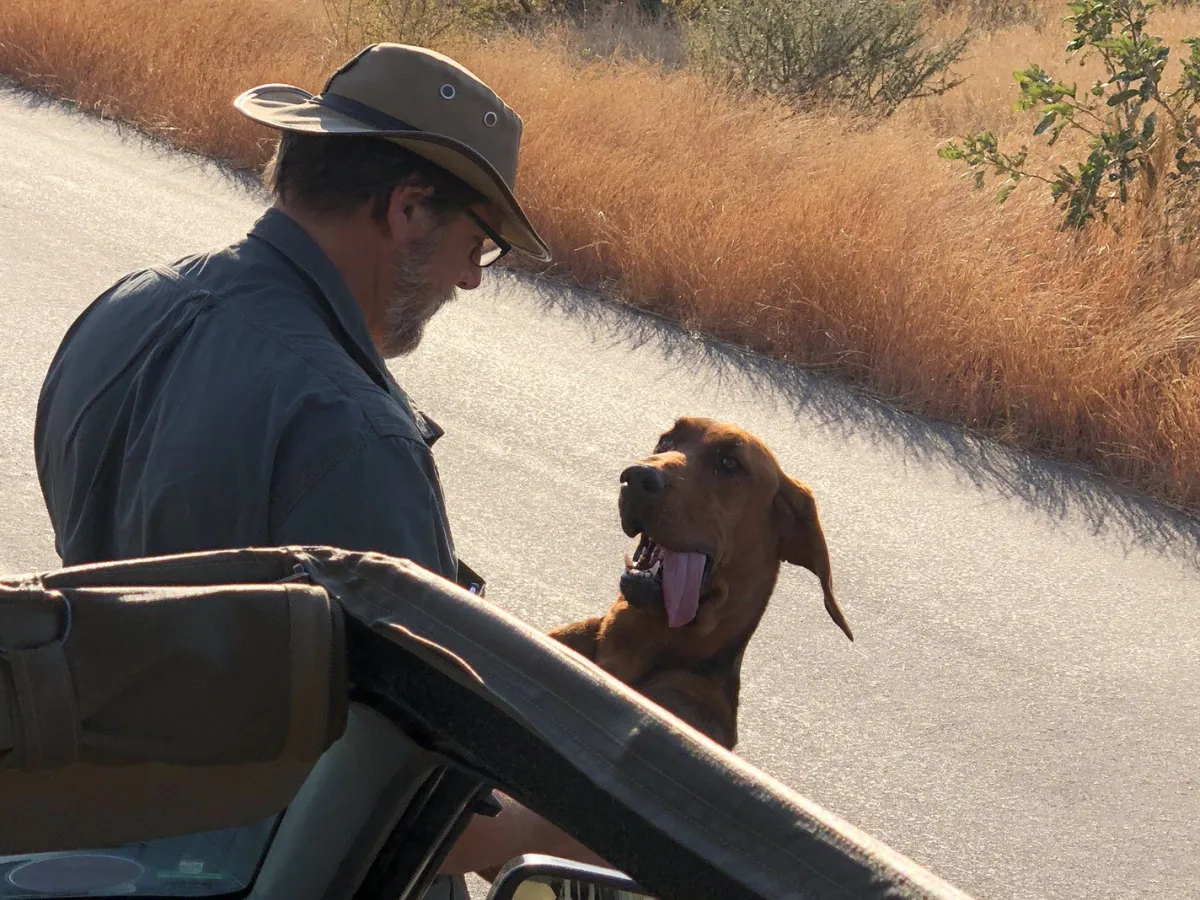 What a joyful moment when Duke was reunited with his handler!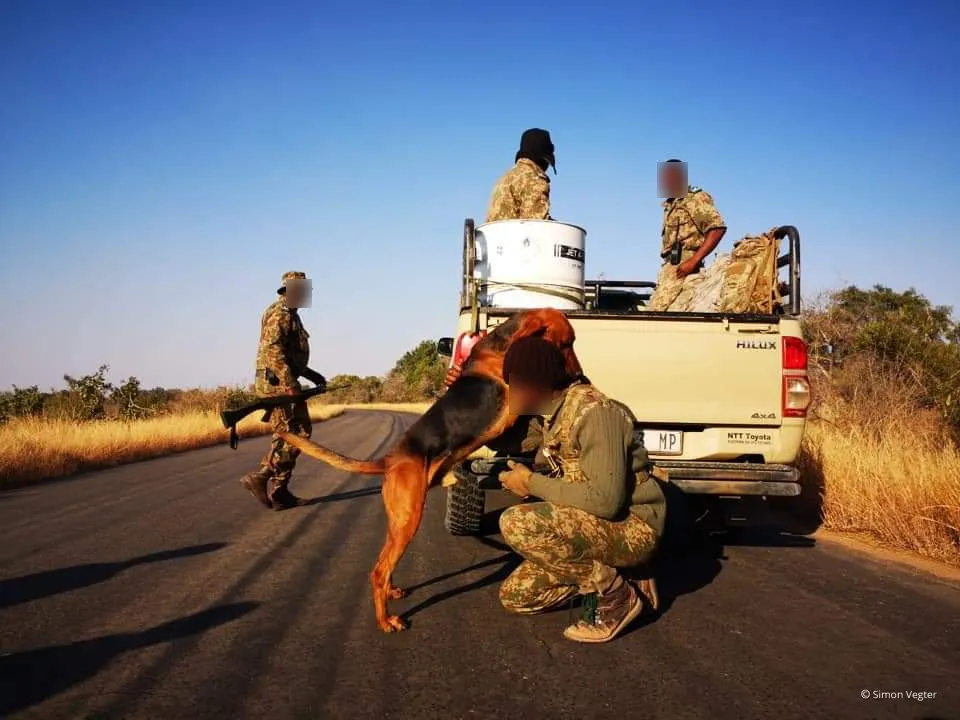 Simon reports that they spotted two male lions on the prowl, less than 400m from where Duke was found. It was a narrow escape and a happy ending to Duke's night-time adventure in the Kruger National Park.
Below is Simon with Duke, and some of the anti-poaching team. For safety reasons, their faces have been obscured to protect their identities, but they're all smiling broadly!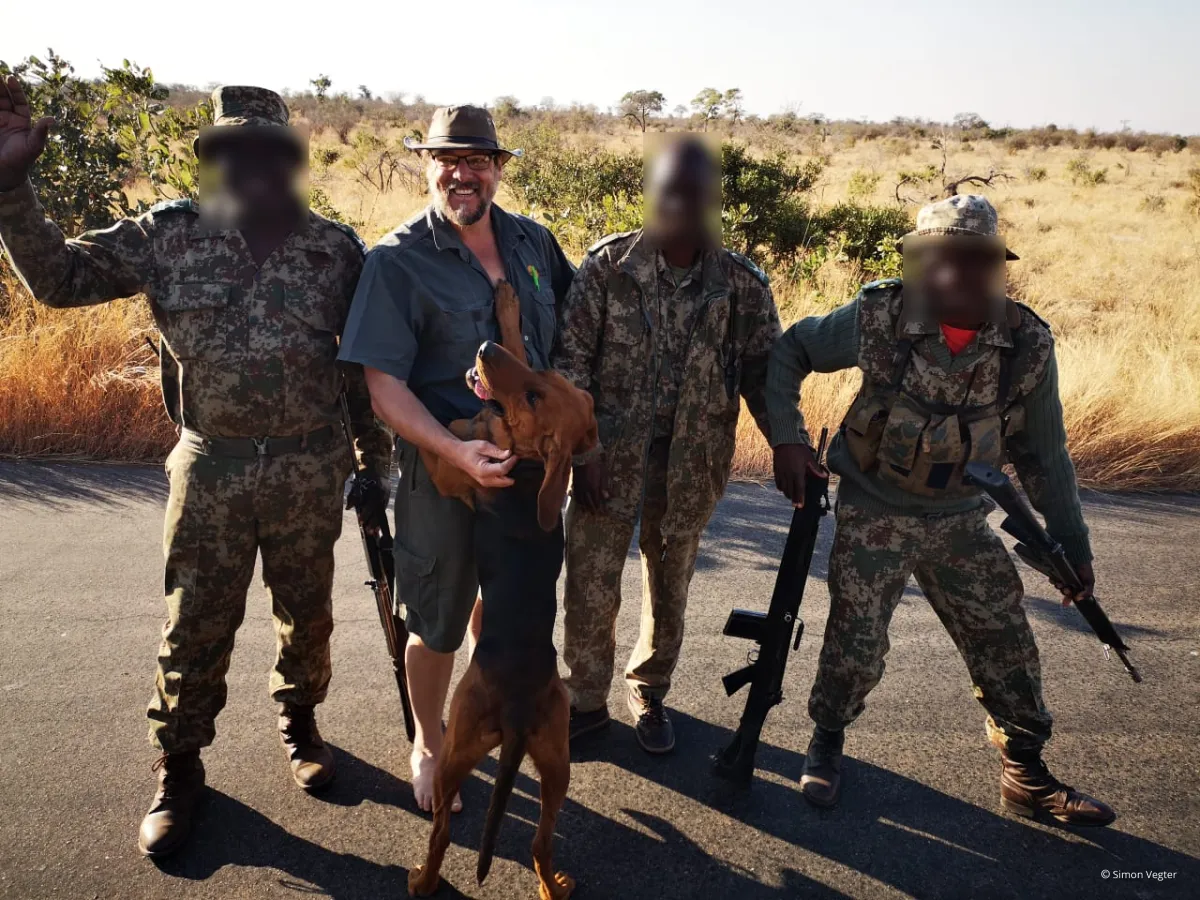 A big shout-out to Duke and the brave anti-poaching team for the amazing work that they do to combat poaching and keep our wildlife safe!
About the author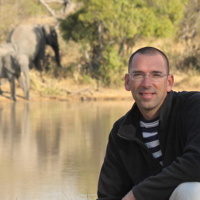 Onne
Onne Vegter is the managing director of Wild Wings Safaris. He has a deep love for Africa's people, wildlife and natural heritage. Onne has travelled to most of Africa's top safari destinations and his writing is based on years of personal experience in the safari industry. Follow him on Twitter at @OnneVegter.