South Africa Opens Borders to All Countries
South Africa Opens Borders to All Countries
Today we're sharing some fantastic news with you. Almost eight months after South Africa closed its borders in March, the country is finally reopening its borders to all international travel, as the number of active COVID-19 cases continue to decline in South Africa.
No more red list - South Africa is open!
South Africa has finally scrapped its no-fly list, acknowledging that international travel, managed correctly, presents a very low risk of infection. Even as restrictions have gradually been lifted over the last few months, new infections have steadily been dropping and COVID-19 case statistics continue their downward trend after the peak South Africa experienced in July 2020.
This has prompted South African President Cyril Ramaphosa to announce that international travel from all countries can now resume, subject to strict health and safety protocols being observed, and a negative COVID-19 test being produced upon arrival.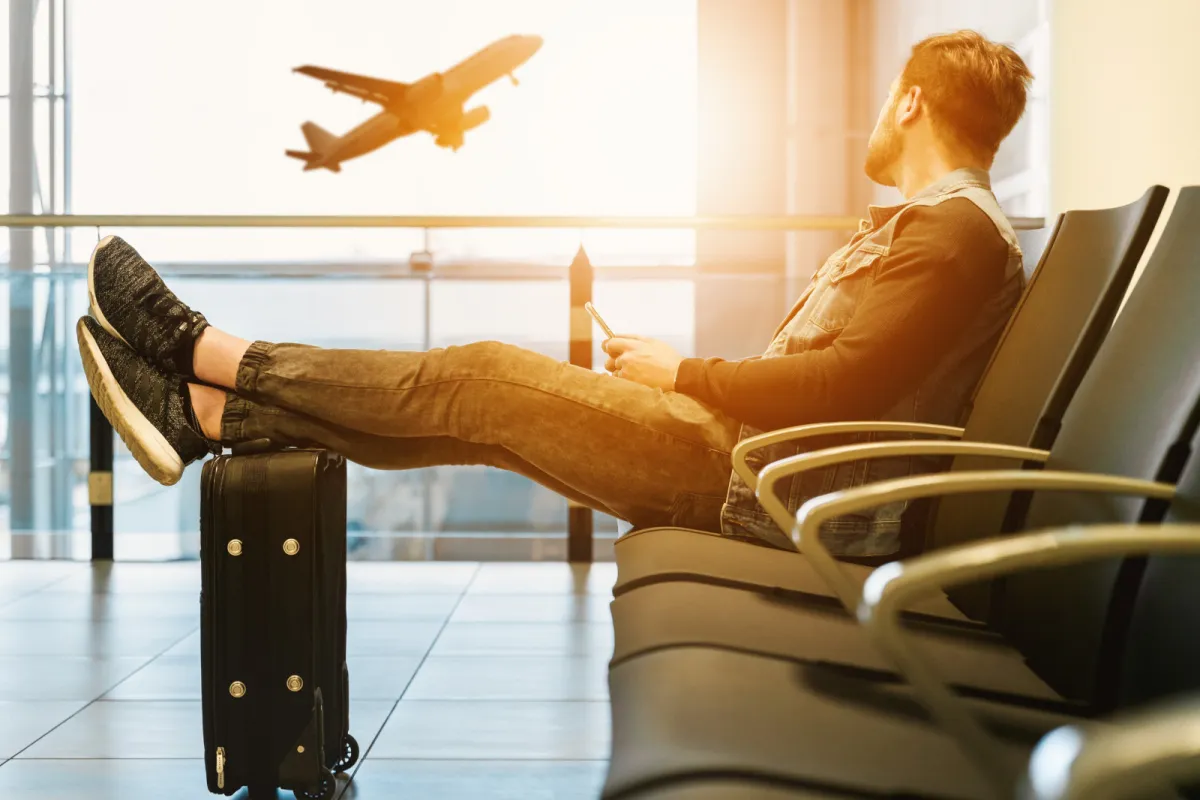 Great news for tourism and tourists
This is great news for the tourism industry, and for the thousands of tourists who've had to postpone their travel plans. Everyone can now make plans to travel again, subject to adhering to the basic precautions and safety regulations. It is also fantastic news for conservation, and for vulnerable communities in around our game reserves who rely on tourism revenue to survive.
Of course, many countries are still battling a second wave of infections (fortunately not as deadly as the first wave), but with an estimated Infection Fatality Rate of only 0.23% according to a recent WHO study, and some positive news regarding vaccine development, we are confident that more and more countries will start opening their borders soon so international travel can get back to normal.
Welcome Back!
On Sunday night the 15th of March, our entire team was called to the office after the President's announcement that South Africa would close its borders to stop the spread of the coronavirus. We worked non-stop to urgently contact every traveller we had in country at the time, and those who were due to travel in the coming days, to ensure that nobody was stranded on foreign soil. In the days and weeks that followed, we began the difficult process of helping hundreds of customers with cancellations and postponements.
Today, the team at Wild Wings Safaris, along with all our partners and suppliers in the tourism industry, are ready and excited to welcome you back to South Africa!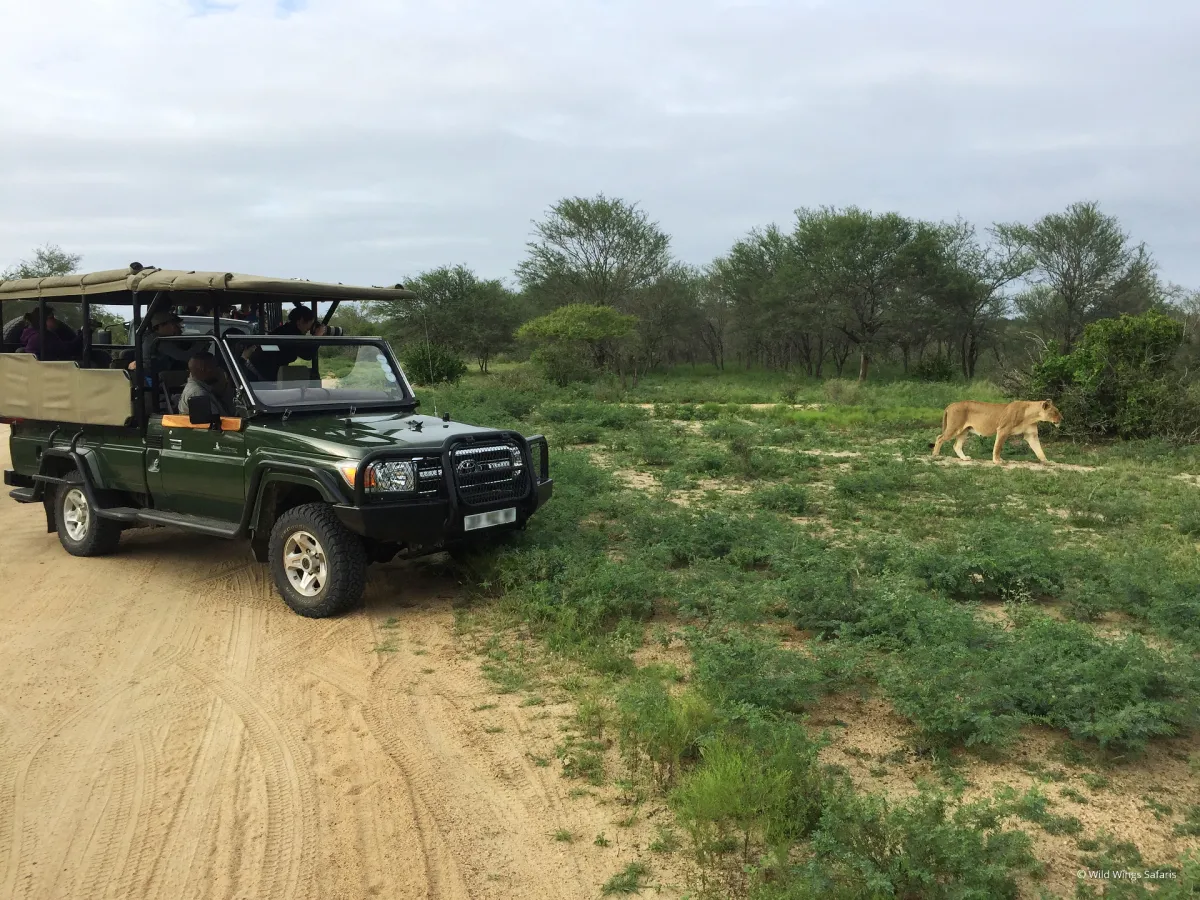 Negative COVID test
The key requirement for being allowed entry into South Africa is to present a negative COVID-19 PCR test from a qualified testing facility, not older than 72 hours before departure. In most countries, this requires booking an appointment for a specific date and requesting a PCR test that will give you a result within 24-48 hours, then take the certificate or printout of that result and have it signed by the relevant health professional, and carry it with you to present upon check-in, and upon arrival in South Africa. A test result on your phone as a text message is not accepted. It needs to be a certificate from an approved lab or testing facility, signed by a health professional, in English.
Depending on the requirements of your home country, you may also need to arrange for either a PCR test or a rapid antigen test before heading back home. This can be arranged and booked in advance with the help of your booking consultant.
Wear a mask please
For the time being, a number of standard COVID-19 safety protocols can be expected everywhere. There will be the usual temperature checks and symptom screening at the airport upon departure and upon arrival. In addition, you will be required to wear a mask on the plane, in the airport and whenever you are in public, including in your transfer vehicle and during game drives. The mask can of course be removed in your hotel room and during meals.
You may also be asked to present your itinerary and show your bookings so you can easily be traced or contacted at your lodge or hotel should anyone in your party or from your flight be tested positive. The South African government is encouraging all citizens and tourists to download and install the COVID Alert app, an excellent little app which has been designed to help alert people whenever they've been in close contact with an infected person, based on anonymous bluetooth data. The app is totally anonymous and has been certified by independent third parties to be safe and secure, and preserves your privacy. It is not used to track anyone.
All the above temporary measures are in everyone's best interest while the virus still presents a risk worldwide. These measures are not very invasive and should not be seen as a major inconvenience. They are a small price to pay for the freedom and privilege of being able to travel again, while we continue our fight against this virus. In time, once the pandemic has been defeated, things will return to normal again.
Is it safe to book now?
Yes, in our view it is safe to book now. In fact, to ensure availability it is advisable not to wait until the last minute, as many 2020 bookings have been postponed, so availability is already limited for the peak safari season in 2021.
Wild Wings Safaris, along with most of our suppliers, have developed flexible cancellation policies in case of a COVID-19 cancellation, to minimize the risk of loss if you are prevented from travelling due to COVID-19.
South Africa's travel industry has compiled and implemented a world class set of comprehensive COVID-19 safety protocols, which all tourism suppliers (including airlines, hotels, game lodges, transfer companies and tour operators) have agreed to adhere to, and which will minimize contact between the travellers and limit the risk of infection during your trip.
And of course, it is no secret that Africa, with its remote wilderness areas and wide open spaces, remains the best post-COVID travel destination in the world. The continent had the lowest number of cases and deaths, and an African safari is the perfect trip if your goal is to relax in safety, avoid large crowds, get plenty of sunshine and fresh air, and enjoy the great outdoors and beautiful wildlife this region has to offer. So don't hesitate, contact us now and start planning your trip.
See you soon in South Africa!
About the author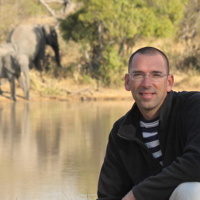 Onne
Onne Vegter is the managing director of Wild Wings Safaris. He has a deep love for Africa's people, wildlife and natural heritage. Onne has travelled to most of Africa's top safari destinations and his writing is based on years of personal experience in the safari industry. Follow him on Twitter at @OnneVegter.