Sabi Sand - North vs South vs West?
Sabi Sand - North vs South vs West?
The Sabi Sands Game Reserve is a 65,000-hectare private reserve, pioneered by local landowners and conservation enthusiasts in the 1950s. It shares its unfenced 50 km eastern border with its world-renowned neighbour, Kruger National Park. But which sector is best suited to your safari expectations?
Home to the Big 5, and particularly famous for regular sightings of the elusive leopard, Sabi Sands Reserve is one of the most game-rich parks in southern Africa. Named for the two rivers that run through it, Sabie River (perennial) and Sand River (can dry up in winter), the reserve is home to great numbers of diverse game and more than 300 bird species, making it an ideal safari destination for wildlife enthusiasts, bird watchers and wildographers of all kinds.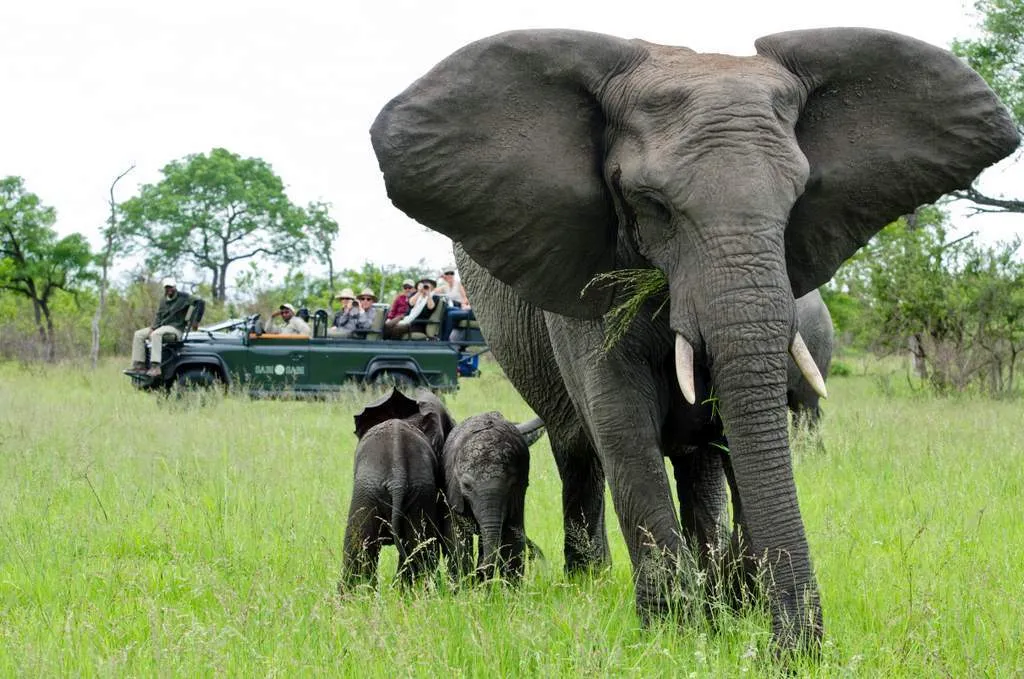 While there's much to be said about Kruger Park or Sabi Sand, this blog is more about the various sectors of Sabi Sand and what each has to offer.
The Sabi Sand Game Reserve is divided into the northern, western, and southern sectors. While there is somewhat of an overlap in the type of bush and wildlife you're likely to see in each region, there are some practical differences.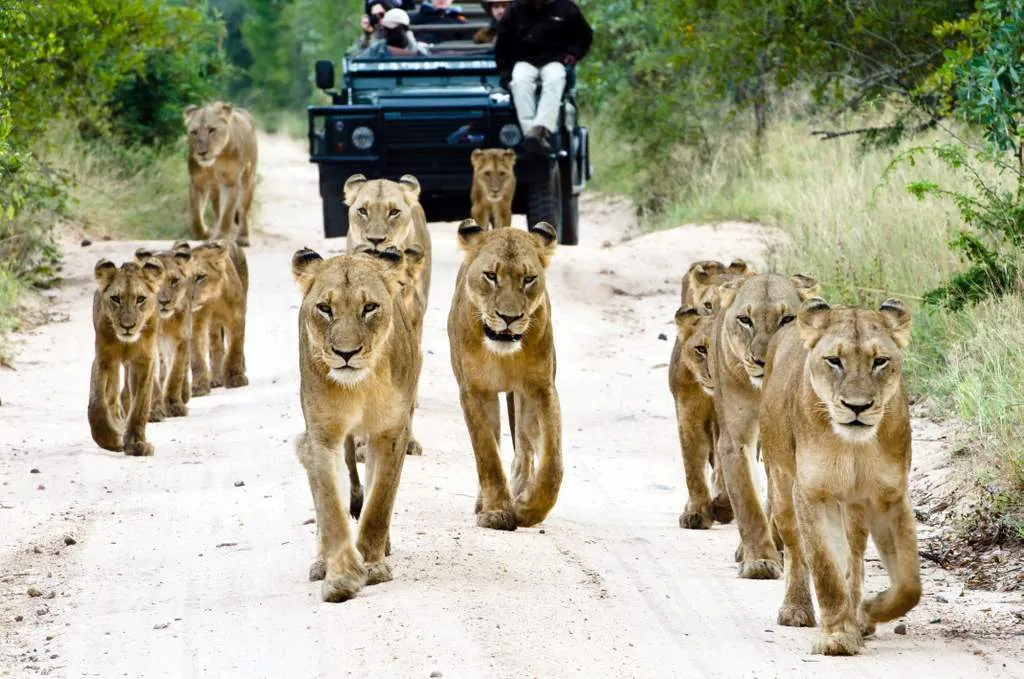 To the North
Most of the more affordable Sabi Sand lodges are situated in the northern sector of the reserve and are only accessed through Gowrie Gate (the only gate in the north). Gowrie is just over an hour away from Hoedspruit's Eastgate Airport, almost two hours from Skukuza Aerodrome, and almost three hours away from Nelspruit Airport. However, some of the lodges have their own airstrip, notably Elephant Plains Game Lodge, Arathusa Safari Lodge, and Chitwa Chitwa Game Lodge. This northern sector is for the most part a shared traversing area, with most of the lodges sharing sightings.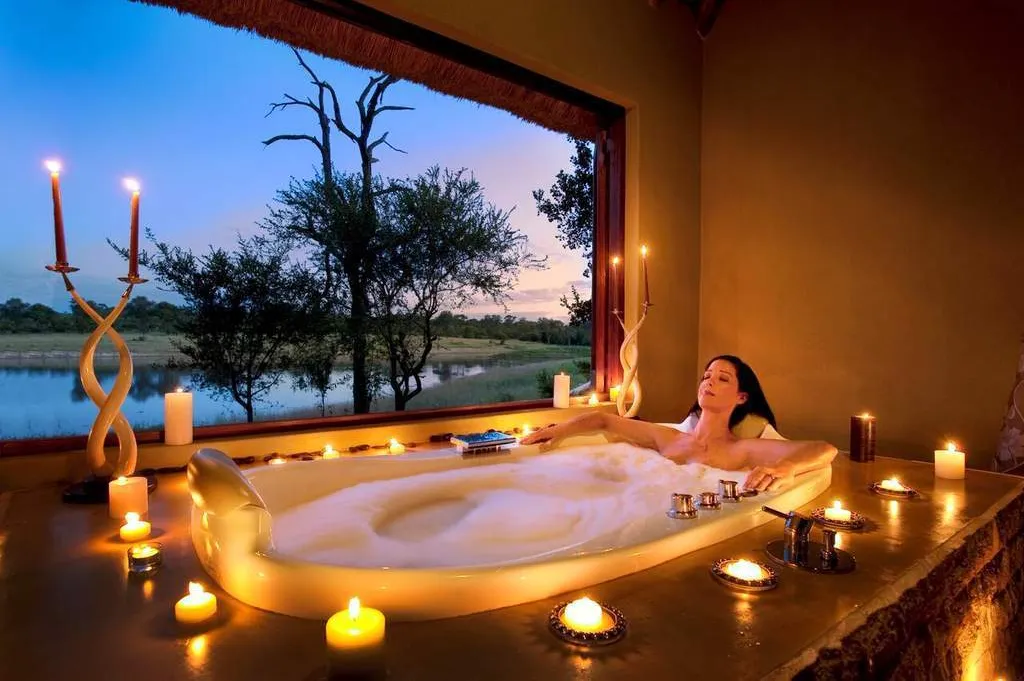 The Far West
There are a couple of medium-priced lodges in the south and west, but most are upmarket luxury lodges. The western sector has a large traversing area which is shared by several lodges. The benefit of this is that there are many safari vehicles out on game drives and calling in prime sightings over the radio; however, the downside is that prime sightings may sometimes be congested. No more than three vehicles are allowed per sighting and, when there are vehicles "on standby" waiting to enter the sighting, the vehicles already at the sighting generally limit their game viewing time to 15 or 20 minutes, before pulling out to make room for other vehicles. The process is well managed, but sometimes it can be frustrating if you would like to stay longer at that particular sighting. The western sector is accessed through Newington Gate in the south, just under an hour from Skukuza Aerodrome and almost two hours from Hoedspruit or Nelspruit airports. There are two main airstrips in the west, one at Ulusaba and the other at Singita.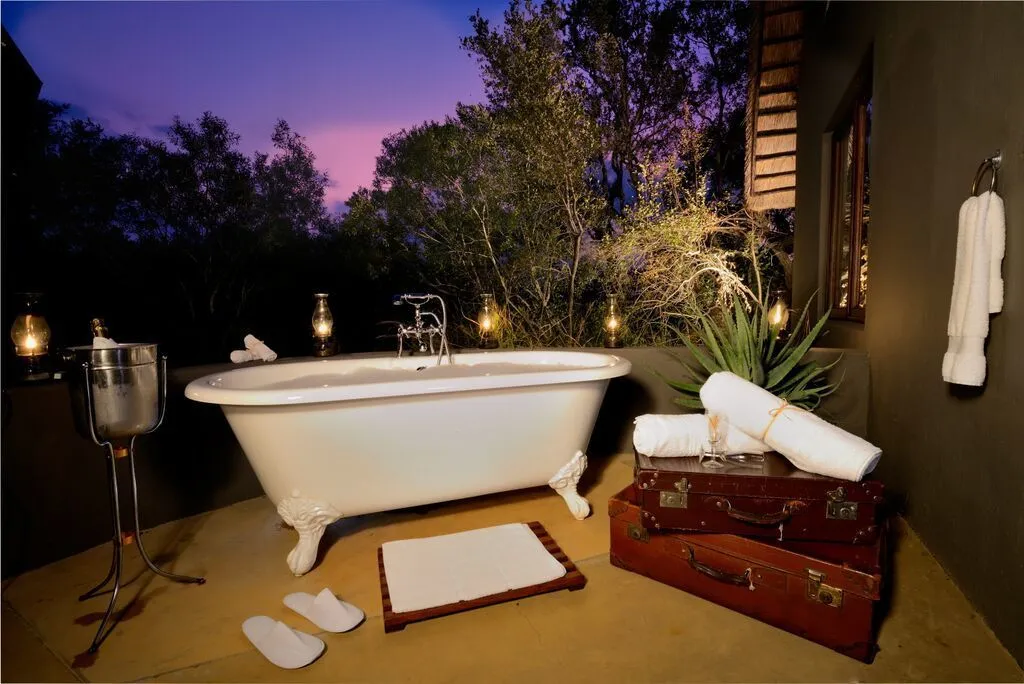 Deep South
The south or south-eastern part of the Sabi Sand has the most exclusive and expensive lodges, generally speaking, and most of these have their own exclusive traversing area. Some lodges do share traversing, but vehicle congestion is generally far less than in the western sector. The gate that is used to access these lodges is Shaw's Gate, which is close to Kruger Gate, the main entrance to the Kruger National Park. It is about two hours from Nelspruit and Hoedspruit Airports and less than an hour from Skukuza Aerodrome. Some lodges also have their own private airstrips.
Getting from North to South?
The most important practical limitation between the north and south is that you cannot drive or transfer from a lodge in the north to a lodge in the south (or vice versa) directly through the reserve. You would need to exit at the same gate where you entered the reserve, then drive around its periphery (a two-hour detour) and then enter the reserve again from the other sector. Therefore, it is never a good idea to combine a lodge in the south with a lodge in the north on the same safari itinerary. Also, whichever airport you fly to will depend on which lodge you are staying at. Hoedspruit is best for the northern lodges; Nelspruit or Skukuza are better suited for the southern and western lodges.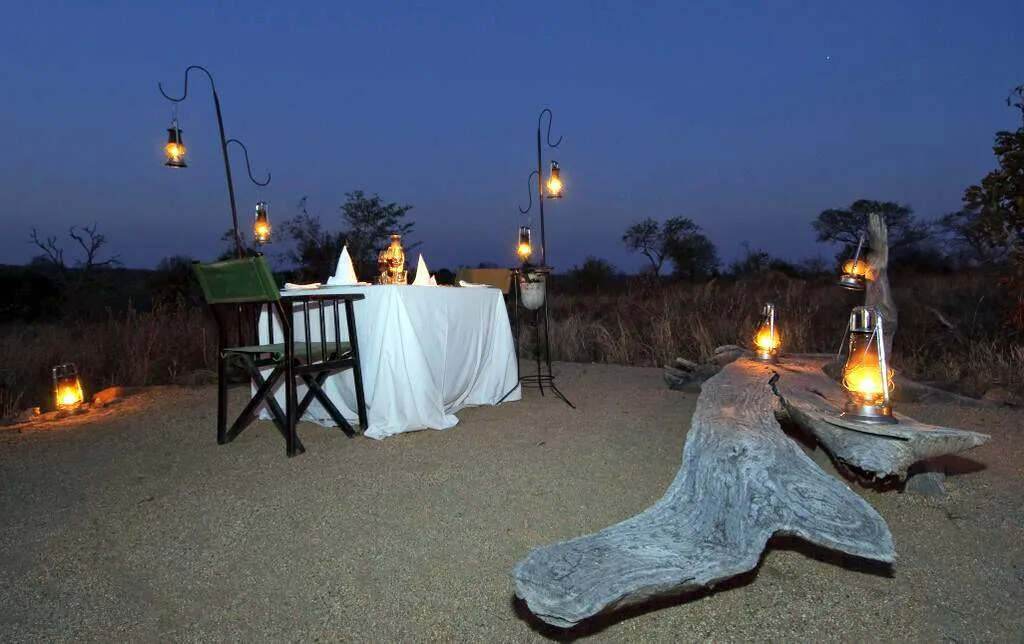 High-End vs Affordable Safari Lodges
Although the bush and animals can be very similar, the more upmarket lodges differentiate themselves by the quality of their accommodation, a more exclusive traversing area (in some cases) and usually, they take fewer people per vehicle (six people maximum or two per row which provides each passenger with a 'window seat', compared to nine people or three per row on the safari vehicles of the less expensive lodges).
Conservation Fee
Apart from the normal reserve entrance fees, a nominal conservation fee of ZAR 100 per person per night has come into being in the Sabi Sand Reserve which is used to fund anti-poaching efforts (the fee is ZAR 50 per person at the less expensive lodges). These amounts are very reasonable and tiny when compared to the fees levied by game parks in East Africa, where $150 per person per day is not uncommon.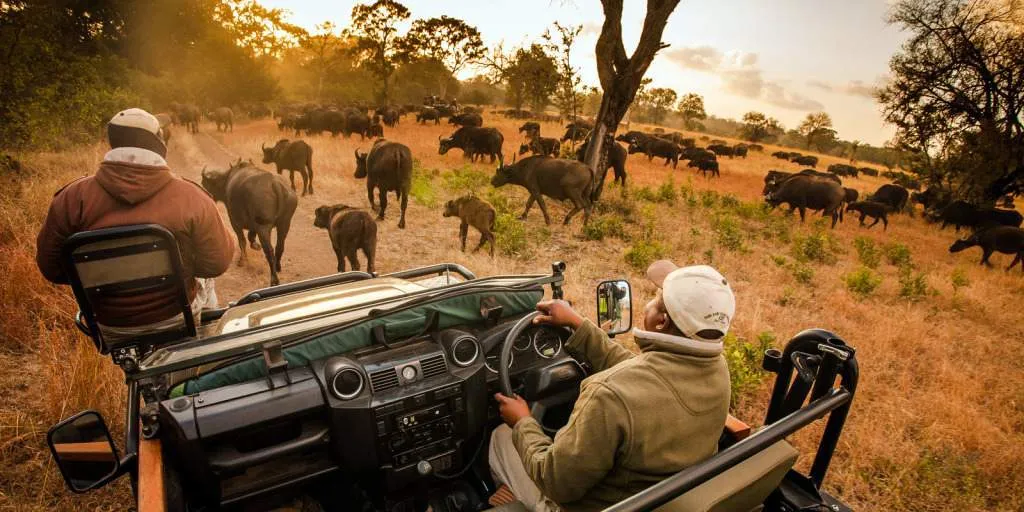 Getting There:
By air: Daily flights connect most of the bigger South African cities to Nelspruit's Kruger Mpumalanga International Airport (KMIA). Scheduled daily flights also connect from Johannesburg and Cape Town to Skukuza Aerodrome. Daily shuttle flights are offered from OR Tambo (Johannesburg) to the Sabi Sand airstrips. Private charter and helicopter flights are also available.
By road: It's an easy 500km drive from Johannesburg to Sabi Sand Reserve on good roads – probably a 6-hour journey. Road transfers can also be arranged.
Have you been to Sabi Sand? Which area/sector did you visit and how did you find it? Please tell us about it in the comments below ...
About the author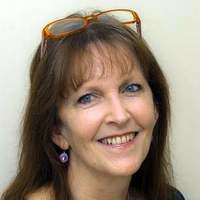 Alison
A 'word smith' or copywriter with over 25 years experience, love travelling, wildlife and conservation; fascinated by alternative energy, alternative building and alternative health. Consummate reader and traveller, both internationally and southern Africa. Have two remarkable daughters that continue to amaze and teach me daily. Consider myself privileged to live on the best continent on the planet.