Our safari blog is live!
Our safari blog is live!
The Wild Wings Blog is here! And it's not just another blog. In time, you can expect this blog to be a place of lively discussion, interesting facts and opinions, great tips and handy information about African safaris, destinations, conservation and other issues related to African travel. So please subscribe and jump into the discussion by posting your comments below.
What makes this blog different?
Well, for starters, we know what we are talking about when discussing safaris and African travel! Just yesterday, I read a blog post from someone who had done a walking safari, and claimed that you can get a lot closer to wild animals on foot than in an open safari vehicle. Now I'm a big fan of walking safaris, but I know from experience that you can get a lot closer in a vehicle than on foot! I will save the detail for a future post, but my point is that we will be writing accurate, interesting posts based on our own extensive travel experience in Africa.
I have been fortunate to have visited most of Africa's top safari destinations and game reserves. Our tour consultants also travel a lot, and do at least one educational trip each year to a new destination, in order to update their destination knowledge. Being able to travel throughout Africa is a privilege we treasure and appreciate, and an added joy is to be able to share our experiences and first-hand knowledge with our guests as we help them plan their own safari trips.
We would like your questions and topic suggestions
Please let us know in the comments what topics you would like us to cover in our blog posts. We have a blank sheet and many ideas, but we would like to hear from you. Do you have any questions or topic suggestions related to African travel, safaris, wildlife in general, conservation issues, wildlife photography, or specific destinations?
Sometimes we will share facts and tips, other times we will write opinion. We welcome discussions in the comments section and we tolerate all views and opinions, but we do ask commenters to refrain from personal attacks, or making rude, racist or vulgar comments. We prefer real name identities but we won't enforce it. If you really want to use a pseudonym, feel free to do so.
If you enjoyed a blog post, please comment and share - that's the only way we can grow our followers!
About the author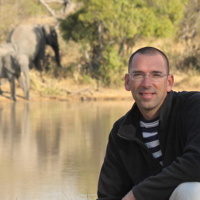 Onne
Onne Vegter is the managing director of Wild Wings Safaris. He has a deep love for Africa's people, wildlife and natural heritage. Onne has travelled to most of Africa's top safari destinations and his writing is based on years of personal experience in the safari industry. Follow him on Twitter at @OnneVegter.