No cancellation fees for Ebola
No cancellation fees for Ebola
The Ebola outbreak in West Africa has been in the news a lot lately and has understandably caused some concern among travellers who are considering or have booked a trip to Africa. We want to first of all put your mind at ease. As we explained in our older blog post and more recent blog post about Ebola, the media has greatly hyped up people's fears and exaggerated the risk of Ebola. We put things in perspective in these blog posts, and below you will find another short summary regarding why it is completely safe to travel to South Africa and even book a trip for any time in the future without any worries about Ebola.
No cancellation fees for Ebola
We are so confident that there will be no Ebola outbreak in South Africa that we are prepared to amend our standard terms and conditions to offer a guaranteed 100% refund to all clients who have booked with us in advance, and end up having to cancel or postpone in the unlikely event that the Ebola outbreak spreads to South Africa.
This amended cancellation policy will apply to any new or existing bookings if the sole reason for cancellation or postponement is an Ebola outbreak, which we define as follows:
An Ebola outbreak must be called and confirmed by the WHO. It is not one or two isolated, imported cases of Ebola from people arriving from affected areas, and merely being treated or quarantined locally. An Ebola outbreak is when there are multiple (two or more) confirmed cases of NEW INFECTIONS that have occured WITHIN South Africa (or any adjacent destination on your itinerary booked through us), excluding direct family members or health care workers who have had direct contact with isolated Ebola victims, where the spread of the virus remains contained within the treatment facility and does not affect the general public.
(It is important to stress that many countries including the US have already had one or two isolated cases of imported Ebola victims being treated, and in some cases infection has spread to direct family members or health care workers who have had careless, close personal contact with the victim. In none of these cases has this resulted in an Ebola outbreak amongst the general public. In the recent American case, all 48 people who had contact with the victim were monitored and NONE of them contracted Ebola, apart from the original nurses who treated him before they realised he had Ebola. Again, this puts the risk in perspective.)
Should an Ebola outbreak occur in South Africa as per above definition, you are entitled to cancel or postpone your trip at no charge, subject to the following conditions:
1. That there is a genuine and confirmed Ebola outbreak in South Africa or other adjacent destination on your itinerary as booked with Wild Wings Safaris.
2. That a trip postponement is subject to availability for the new travel dates. Your trip can be postponed without penalty for up to 1 year from original date of travel.
3. That you have paid by credit card (this is advisable since most credit cards automatically also include basic travel insurance) since we will simply reverse the transaction on your credit card to process the refund. This avoids unnecessary foreign currency conversion fees and bank charges associated with refunds by bank transfer. If you have paid by bank transfer, we can still refund you but your refund amount will be subject to deduction of the applicable bank charges and foreign currency conversion fees.
4. All clients are required to take out comprehensive travel insurance, and should first claim from their travel insurance in case of an Ebola outbreak. This protects us in the highly unlikely event of an Ebola outbreak, because some third party suppliers may not have the same generous cancellation policy in place and will charge us cancellation fees. We will then refund whatever amount is not covered by your travel insurance.
5. That you understand a change in dates may result in a minor change in rates if third party rates have been increased, and fall in a new season or new year. Our own rates will not be affected (for up to 12 months) but third party suppliers such as accommodation providers may implement annual increases or seasonal (high and low season) rates that may affect your amended travel dates. Flight costs may also be subject to change.
6. Flights can only be covered by this agreement if you allow us to book refundable or amendable flight tickets for you. With most airlines, their cheapest ticket class is not refundable and allows no changes, so if we are asked to book any of your flights and you insist that we book you on the cheapest available flights, the cost of flights will be excluded from this refund offer. Our advice is that you book your own flights online and book the slightly more expensive airfares or ticket option, with more flexible booking terms and a full refund policy in place. Most airfares (even low cost airlines) also allow a cancellation insurance option at a small extra cost. If we book your flights and you opt not to take the cancellation insurance or more flexible ticket option, your flights will not be covered by this agreement.
7. This applies only to cancellations or postponements due to a confirmed Ebola outbreak in your travel destination as booked by Wild Wings Safaris. For all other cancellations or postponements, our regular terms and conditions and standard cancellation policy will apply.
We hope this offer of a 100% refund will set your mind at ease, that you are not taking a financial risk by booking a trip to Africa during this time.
Why are you so confident? Isn't Ebola very serious?
Yes and no. It is serious in three, small, West African countries called Sierra Leone, Liberia and Guinea. In the rest of Africa, the risk of Ebola is not serious at all. Here is a summary of some points that will explain why we are so confident. If you have not read our previous blog posts or still have doubts about travelling to South Africa, these points will hopefully help to put things in perspective and ease any concerns you may have regarding Ebola:
Ebola is not airborne and does not spread very easily. The only people who get infected are those with direct contact with Ebola victims or bodies, such as direct family members or health care workers. You won't get Ebola from someone on a plane – if someone has contagious Ebola they won't even be on a plane. And simply being close to someone with Ebola will not spread the virus.
South Africa has been denying entry to all visitors from the three affected nations in West Africa, and actively screens all incoming passengers at all airports. The same is true for Botswana and Zimbabwe. This means it is highly unlikely that we will see Ebola cases entering Southern Africa.
At the time of writing, in over 10 months since the start of the outbreak (the first 5-6 months with no screening measures in place) absolutely no cases of Ebola have occurred in South Africa (nor anywhere else in Southern or East Africa). This shows how low the risk is and how exaggerated the media-generated fears have been.
Those countries that have had isolated cases of Ebola (usually imported cases of health workers returning from West Africa) have all successfully contained the virus and it is has not led to an outbreak of Ebola in any of these countries, including third world countries like Nigeria and Senegal, which are now completely Ebola free after successfully containing their few isolated cases.
In the first 10 months since the outbreak, 4500 deaths and 9000 cases of Ebola have been reported, almost exclusively in West Africa. This sounds like a lot, but during this same time, up to 40,000 Americans are estimated to have died from the common flu, and up to 500,000 people are estimated to have died from malaria worldwide. This is not to trivialise the deaths due to Ebola but puts the crisis and figures in perspective. Ebola remains a tiny, insignificant blib on the list of the world's most serious diseases to worry about.
Geographically, cities like Miami, London, Paris, Lisbon, and many other European and American destinations are situated much closer to the center of the Ebola outbreak than Johannesburg, South Africa. Africa is not one country but a huge continent and the distances are massive. Johannesburg has one of the most modern airports in the world, with excellent screening and quarantine facilities. You will be thousands of miles from the nearest Ebola case, and there is no more risk of being infected with Ebola by travelling to Southern Africa as there is from travelling to Europe or the US.
With the world's airports and health care systems on high alert now, the chances that this Ebola outbreak will spread to other countries (beyond isolated, imported cases as we have already seen in many countries and have all been contained) is virtually zero. Ebola is nothing new, it has been with us for many years and we have seen many previous outbreaks. It is much less serious than the bird flu epidemic we saw a few years ago, simply because it is not airborne, not very contagious and easy to prevent infection with even the most basic precautions.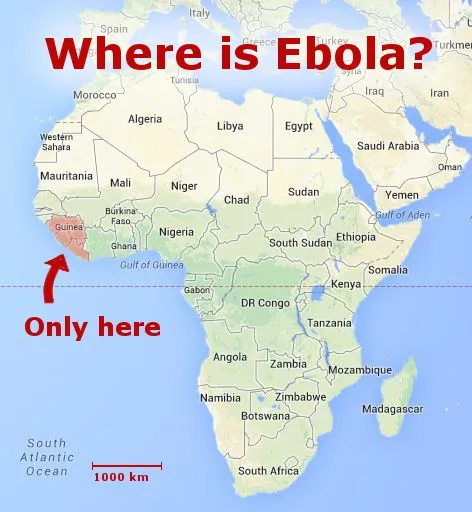 May we also point out that most of the Wild Wings team happen to live in South Africa with our families and we can honestly say that we have zero fear of contracting Ebola. Not because we are ignorant, but because we are informed. To date, EVERY SINGLE Ebola-related travel postponement or trip cancellation has been entirely pointless and an unfortunate waste, not just for us and the local tourism industry in terms of lost revenue, but for the travellers concerned, who have missed out on a fantastic trip, and may end up spending more money later on to do a similar trip (for example, the ZAR-USD exchange rate is very favourable for foreign tourists at the moment – South Africa currently offers the best value for money that it has in many years).
In closing, our advice regarding Ebola is well-researched and based on WHO fact sheets, not media hype. We've had endorsements from healthcare experts with experience in infectious diseases and public health care in the UK as well as in South Africa. Don't believe the media hype, and don't let the fear of Ebola spoil your African adventure.
We look forward to welcoming you to safe, sunny, Ebola-free South Africa for the safari of a lifetime!
About the author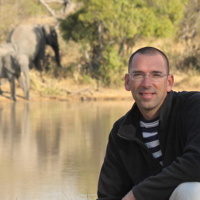 Onne
Onne Vegter is the managing director of Wild Wings Safaris. He has a deep love for Africa's people, wildlife and natural heritage. Onne has travelled to most of Africa's top safari destinations and his writing is based on years of personal experience in the safari industry. Follow him on Twitter at @OnneVegter.