If you do something wrong to my animals, I'll catch you!
If you do something wrong to my animals, I'll catch you!
Recent studies show that wildlife rangers face serious risks similar to what soldiers face in combat: attack, injury, torture and death. But unlike soldiers, they lack the equipment and training needed to successfully challenge the poaching of Africa's iconic species. And yet African women from small, rural communities in South Africa and Zimbabwe are taking up the challenge and making a difference in the fight against poaching.
Many of the women who are recruited to join all-female anti-poaching units don't initially sign up for ranger training simply because of their love for wildlife. The desire to protect Africa's endangered animals comes later when they've learned the importance of preserving these creatures for future generations.
In the beginning, becoming a ranger is a means to an end; a ticket out of poverty. Yet, that is perhaps why the establishment of all-female units in Africa has proven so successful.
Because these women come from communities riddled with unemployment and lack of opportunity, they understand what motivates someone to ensnare bushmeat. They know how much a rhino horn fetches on the black market and how long it will keep an entire family fed.
So these women are perhaps better placed than anyone to understand and help combat the scourge of poaching. This ability to successfully navigate competing and conflicting interests is crucial if there is any hope of changing their communities' minds about the importance of conservation.
"Local people have a vested interest in where they come from, where they live," says Damien Mander, former special forces soldier and founder of Zimbabwe's all-female anti-poaching unit, Akashinga which means Brave Ones in Shona.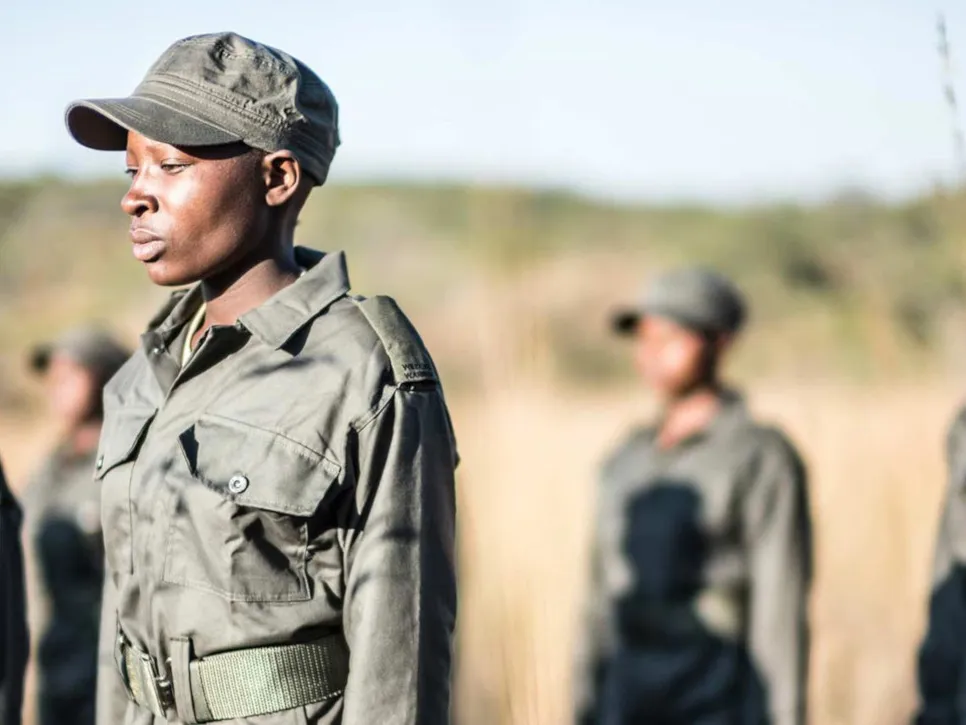 Take members of South Africa's all-female anti-poaching unit, the Black Mambas, for example, who come from several different communities living in and around the Greater Kruger National Park. Not only have they become a source of great pride for their chiefs and fellow villagers, but all of their dependents and extended families also benefit. And because women in developing countries invest 90% of what they earn in their families (as opposed to 35% for men), communities are slowly beginning to realise they can benefit more from conserving wildlife than decimating it.
"If we don't take care of the animals, there will be nothing left in the future as a result of poaching. I think we should conserve nature," says Siphiwe Sithole from the Black Mambas, "because nature conserves us."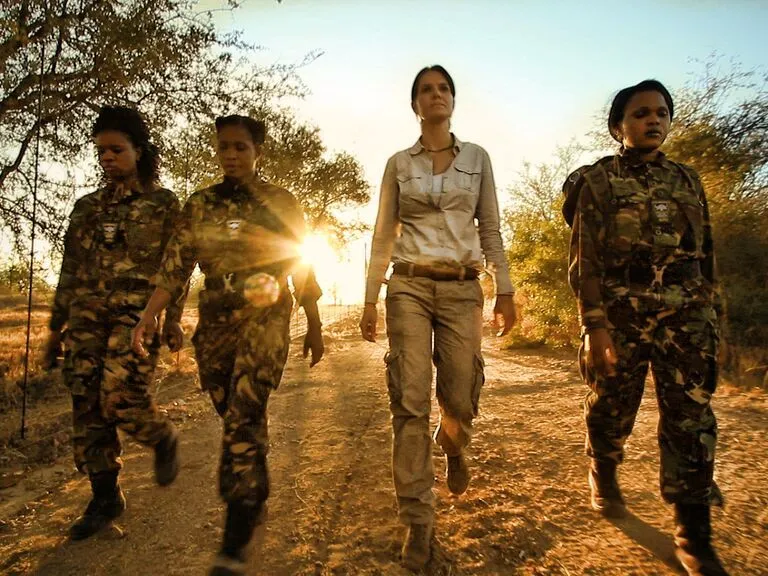 But there's more to this story than just the economic and ecological success of how these women are lifting their communities out of poverty and changing the way wildlife is looked at. This is a story of how African women are changing what we see when we look at them.
Damien Mander used special forces training as a model for his anti-poaching selection programme. Over 72 hours of gruelling physical endeavours are used to evaluate the individual's ability to work as a member of a team, often in wet, cold and hungry conditions, without sleep.
Of 189 men who participated, 186 quit after one day. Of 37 women, 34 made it to the end of the three-day selection process. Only three quit. He believes this is because the women he works with are tough! Many are survivors of sexual abuse or domestic violence, others are AIDS orphans. All have braved very challenging circumstances.

"We thought we were putting [the women] through hell," Mander says in a recent National Geographic interview. "But it turns out, they've already been through it."

Zimbabwe's all-female anti-poaching unit
August is Women's Month and the 9th of August is Women's Day in South Africa. We take this opportunity to salute these African women for their courage, service and bravery.
About the author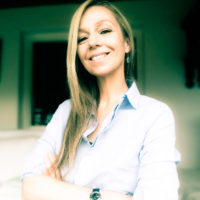 Dianne
Dianne Kokkonidis was born in Johannesburg, grew up in the Transkei and spent years exploring Europe. She returned to South Africa to live on a farm in the Outeniqua Mountains when the call of Africa got too loud to ignore. She comes from a family of storytellers, so it's no surprise she's now found her way into writing about one of the oldest stories known to mankind - the lure of Africa.