What's happening in Africa? A COVID-19 travel update.
What's happening in Africa? A COVID-19 travel update.
The world continues to battle a tiny virus that has managed to bring everything to a halt. In the first half of 2020, there have been over 10 million confirmed cases and, tragically, over half a million deaths from COVID-19. But what is happening in Africa? Is it possible to travel to Africa and go on safari? Is it safe to do so?
[Update 12 November 2020] - The South African Government has now scrapped the red list altogether. Citizens from ALL countries are now able to visit South Africa again, provided they show a negative COVID-19 test upon arrival.]
Africa Travel COVID-19 Overview
In Southern and East Africa, the pandemic got off to a late start. Let's start with the good news first. To date, Namibia only has 150 cases and no deaths. Botswana has 175 cases and one death. These countries are doing well but are not open to tourism right now. And Tanzania, believe it or not, is open for business and inviting tourists to come on safari! Stringent infection control measures are in place, but there is no mandatory quarantine of travelers upon arrival.
This is good news, right? Why is everyone not scrambling to book a safari to Tanzania right now? Well, that's because the bad news is that Tanzania has an unknown number of COVID-19 cases, because they allegedly stopped reporting official numbers at the end of April. So while the official stats are showing 509 cases and 21 deaths, it is anyone's guess what the real statistics are. Neighbouring Kenya has over 6000 confirmed cases and 144 deaths to date.
South Africa initially did really well, and had one of the world's earliest, strictest and longest lockdowns. Despite that, the pandemic has surged in recent weeks. South Africa now has over 140,000 cases, but comparatively low casualties (so far) of around 2500. That is something to be thankful for because it could have been a lot worse. The country has been on lockdown since 27 March, but many restrictions were eased from 1 June. However, interprovincial and international travel is still banned, so there is no tourism yet. We are hoping that tourism will resume from September 2020 onwards. The tourism industry in South Africa has done everything possible to get travel ready and put sensible protocols in place that will minimize the risk for travelers.
Is it possible to travel to Africa and go on safari?
In theory, it is possible to travel to Africa right now and go on safari. If you are desperate to get out there and experience an African safari during July or August, then Tanzania would be the place to go right now. The challenge is that flights are very limited, and you'll probably find it hard to buy travel insurance, because most countries still have blanket travel advisories in place warning against all non-essential global travel due to the risk of COVID-19.
A limited number of airlines are flying into Tanzania. If you can secure flights and get to Tanzania, then we can certainly arrange a private safari for you, without any crowds. The question is, what is the risk? How safe is it?
Is it safe to go on safari to Tanzania right now?
It's hard to say how safe it is to go on a safari to Tanzania. Once you are on safari, in the fresh air, and enjoying the remote, wide open spaces of Tanzania's beautiful national parks, the risk of infection will be very low. Strict operational protocols are in place to limit infection. But to get there, you have to pass through airports and spend many hours on a plane (which is safer than most people realize, due to their HEPA air conditioners and the likelihood of near empty flights, but still presents some risk). You may also have to spend a stopover night in a densely populated gateway city like Arusha, where the risk of infection depends on the protocols each hotel has in place, but will certainly be higher than in the national parks and game reserves.
Nothing in life is without risk, and going on safari to Tanzania during the COVID-19 pandemic is also not without risk. We do not have accurate statistics about the pandemic for Tanzania, which makes it really hard to calculate the risk. But it has a certain appeal, doesn't it? Half empty plane, staying at an empty lodge with very few other tourists, having the normally crowded Serengeti all to yourself! One thing we feel confident about is that once you are on safari, out in the bush at a remote safari camp, the risk of infection is likely much lower than your risk of infection back home, going to the supermarket, using public transport or eating out at a restaurant.
Perhaps the message in Tanzania's approach is that life must go on. We must learn to live with this virus. We cannot hide away forever, imprisoned by our fear of this virus. We cannot eliminate risk from our lives completely.
As John A. Shedd famously said,
"A ship in harbor is safe, but that is not what ships are built for."
As COVID-19 brought the world to a halt and turned our lives upside down, I have often thought about this quote, which I first heard as an Outward Bound Instructor in the mid 1990's.
Mitigating the risk of infection
Setting sail and leaving the safe harbor does not mean we should throw caution to the wind and ignore all risks. Let's compare it to malaria. For African safari enthusiasts, malaria is a small but manageable risk, and most travelers take prophylactics and will try and prevent mosquito bites to minimize the risk of contracting malaria. According to UNICEF, over a million people die from malaria each year, most of them children under the age of 5. This in spite of the fact that it can be treated. COVID-19 has caused half a million deaths worldwide in the first six months of this year, most of them elderly people over the age of 65. Since late March, the weekly death toll from COVID-19 has exceeded that of malaria. They're both very real risks but most will agree that COVID-19 currently is a more serious risk, due to there being no vaccine and no proven treatment available. (That said, there are several vaccine trials currently in progress, and drugs like dexamethasone and remdesivir have shown promising results in treating COVID-19 patients and reducing mortality).
Fortunately, there is also much that we can do to protect ourselves and mitigate the risk of infection, and most of these guidelines have now become standard operating procedures in workplaces and tourism establishments:
Keep some distance from other people
Wash hands regularly
Wear a mask to prevent the spread of micro droplets
Sanitize public surfaces such as handrails and door handles
Avoid touching your mouth, nose and eyes
Strengthen your immune system through getting enough sleep, a healthy diet, regular exercise, more laughter and less stress, and believe it or not, going outside to get some fresh air and sunshine!
It is proven science that fresh air and sunshine is good for your health. Sunshine helps our bodies produce vitamin D, which along with sufficient levels of other nutrients like vitamin C helps our bodies to fight off viral infections.
With careful risk mitigation and sensible infection control measures, perhaps it is possible to continue with life in spite of this pandemic, and even to travel abroad and go on safari, if you can secure flights. But everyone's risk profile and approach to life is different, and the choice is an individual one.
Looking Ahead
Will an African safari be the vacation of choice in a post-COVID world? It may well be. Just picture it: Remote wilderness. Beautiful nature. Fresh air. Open safari vehicles. Warm weather. Plenty of sunshine. Invigorating bush walks. Delicious, fresh food. No stress and plenty of joy! These are all healthy ingredients that reduce our risk and boost our immune systems. And we all know that an African safari is food for the soul!
Whether you take the risk now and book a safari to Tanzania during this pandemic, or wait until a vaccine is available and book a safari once the pandemic is over, we can't wait to welcome you back to Africa. The sunrises and sunsets over the African savanna are as beautiful as ever. All that's missing is you!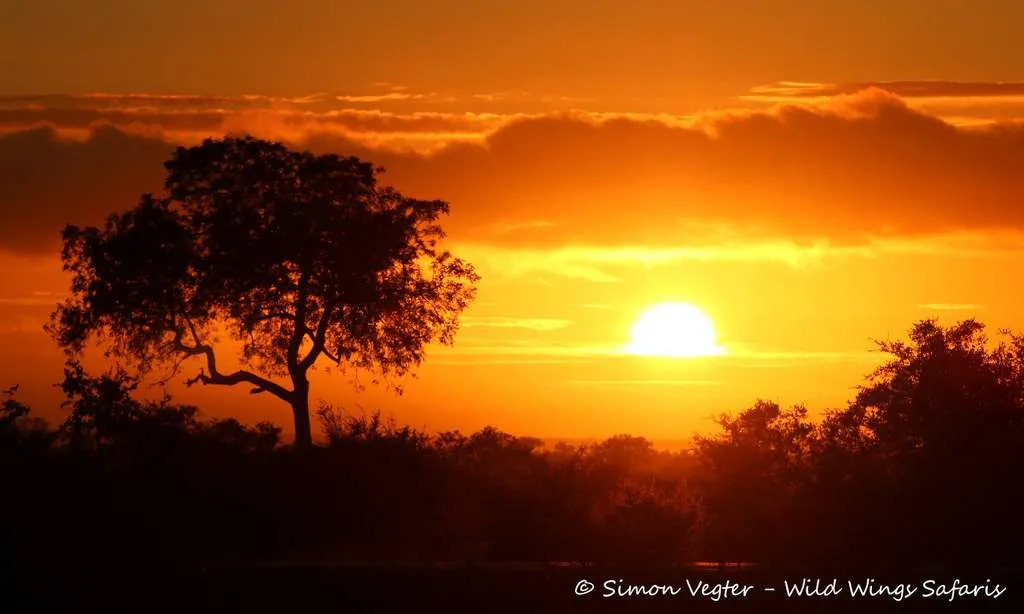 What are your thoughts? When do you see yourself being ready to go on safari again? Let us know in the comments below.