WATCH: Masai Mara Cheetah Hunt
WATCH: Masai Mara Cheetah Hunt
Kenya's Masai Mara is one of the best places to witness a cheetah hunt. One of our regular guests, Trish Monck, was lucky enough to capture this thrilling cheetah hunt on video. And there's something unique about this famous cheetah coalition in the Mara, and the way they hunt.
Over the last few years, a famous coalition of five adult cheetah males has become a regular sighting in Kenya's flagship game reserve, the beautiful Masai Mara. Originally named the Tano Bora coalition (meaning Magnificent Five in the local Maa language of the Maasai tribe), one of the five males was pushed out of the coalition some time ago, leaving a coalition of four males (now renamed Nne Bora which means Magnificent Four).
If you watch the video of the hunt below, you will notice that unlike when a single cheetah hunts, which might single out a young antelope, this powerful coalition show no interest in the young topi antelope, which are much easier to bring down. They go for fully grown adults. They've been seen bringing down fully grown wildebeest, which are far bigger than an adult cheetah.
Why do they do this? Because they can. There is strength in numbers. A baby antelope does not provide enough meat for all of them, and this ambitious coalition has mastered the art of bringing down animals much larger than themselves.
Watch the hunt below. Special thanks to our return guest Trish Monck who kindly shared this incredible sighting with us and allowed us to publish her video.
Watch: Cheetah coalition hunts down adult topi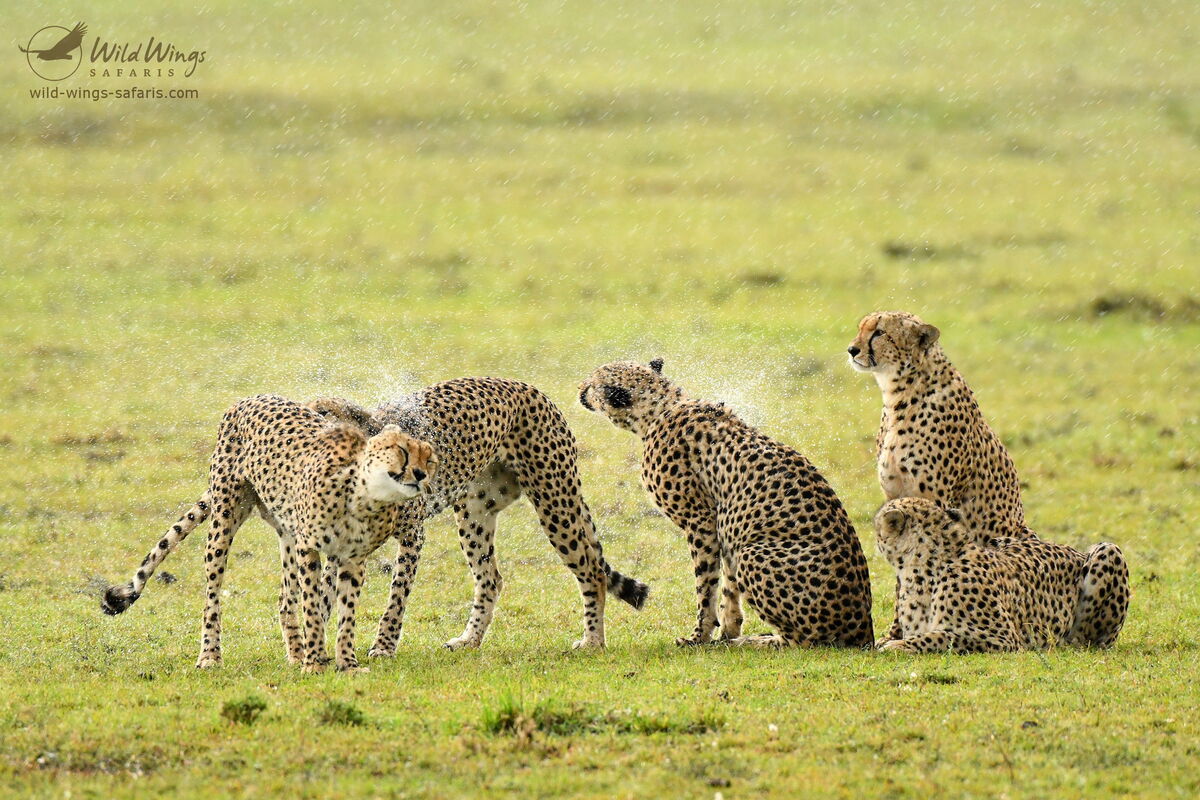 We've been privileged to see and photograph this coalition several times. Back in 2019, when there were five males in the coalition, we watched them hunt in the rain, which provided some spectacular photographic opportunities.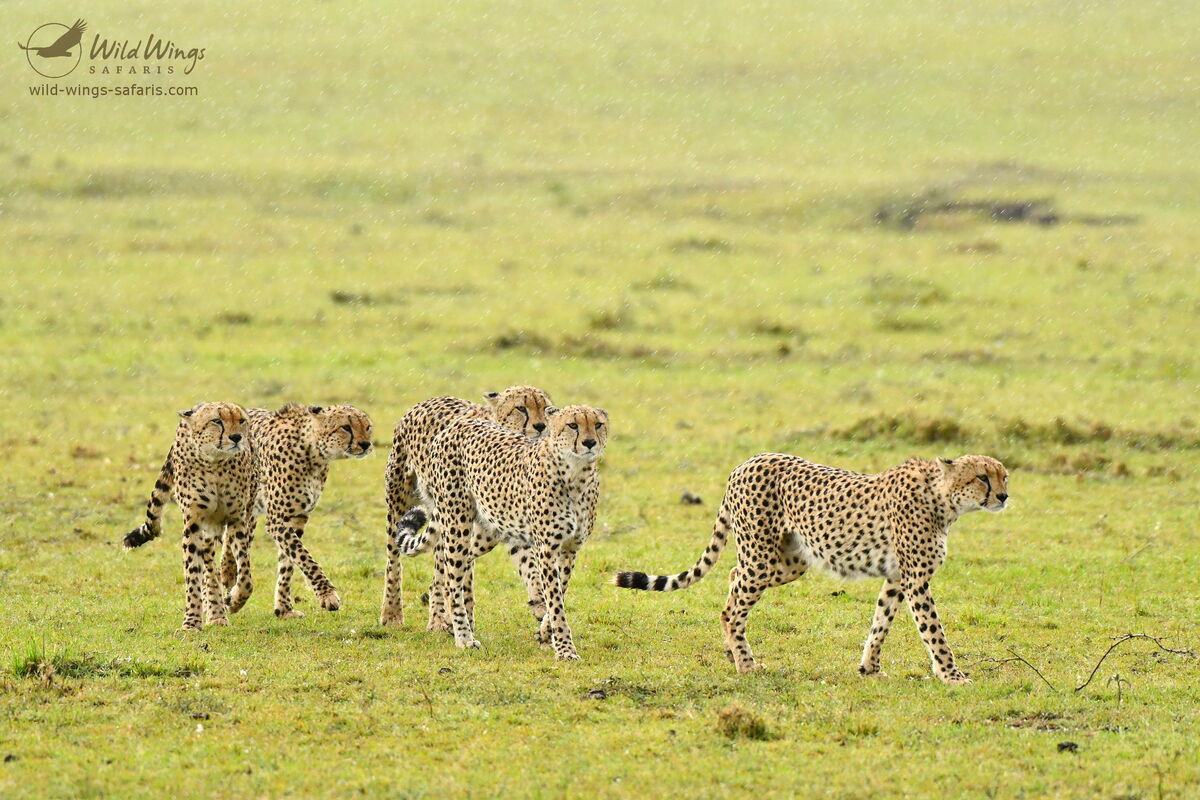 The Masai Mara is such a special place, and safaris here are always rewarding. The photographic opportunities are endless and the game viewing is almost always excellent.
If you'd like to visit the Mara with an expert guide, get in touch with us. We'll design a custom safari itinerary to suit your exact requirements.
We'd love to hear about your favourite safari destination or wildlife sighting. Please leave a comment below.
You may also want to look at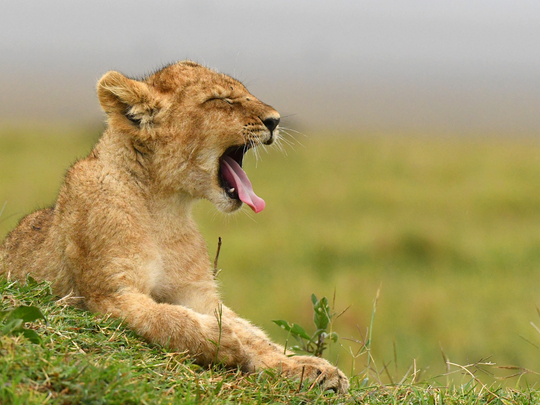 The Masai Mara in Kenya is most famous for the annual wildebeest migration, which peaks around August and September. But is this reserve worth visiting outside of migration season, after the great herds have moved on?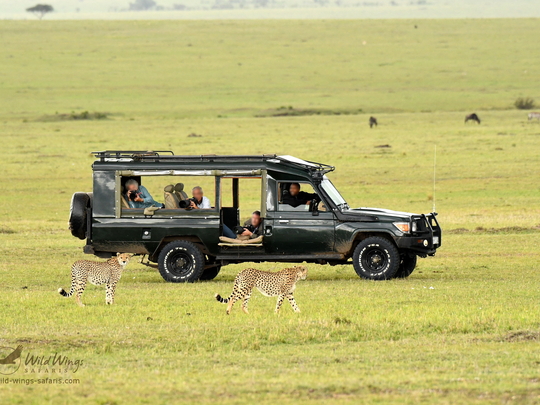 Kenya is finally off the UK's red list. With very low case numbers, huge game reserves and endless wide open plains, Kenya is arguably one of the safest places to vacation right now. A safari in Kenya is the ideal way to relax, recharge and shake off your lockdown blues while immersing yourself in the beauty of nature.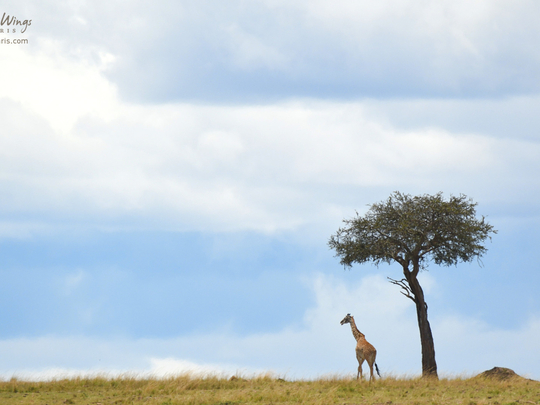 Birthplace of the African safari and home to the Great Migration, East Africa is one of Africa's premier game viewing destinations. We explore what you can expect from an East African safari throughout the year.
About the author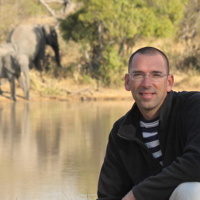 Onne
Onne Vegter is the managing director of Wild Wings Safaris. He has a deep love for Africa's people, wildlife and natural heritage. Onne has travelled to most of Africa's top safari destinations and his writing is based on years of personal experience in the safari industry. Follow him on Twitter at @OnneVegter.