Cape Town's Water Crisis: How Will It Affect You?
Cape Town's Water Crisis: How Will It Affect You?
Cape Town is experiencing the worst drought in close on 100 years. Some say it's the result of below-average rainfall three years in a row, something no one could have expected or predicted.
[Original article was written on 22 November 2017, latest update 6 Feb 2018]
While politicians blame Mother Nature, the reality is that water storage facilities and supply of water planning have failed to keep up with Cape Town's growing population.
That said, it's too late for finger-pointing. Let's examine the latest news and comments by City of Cape Town, Wesgro and SATSA as well as our own preferred accommodation establishments.
What Is Day Zero?
Cape Town's water supply comes from several dams which were below 40% capacity at the beginning of October 2017, the end of the rainy season; not nearly enough to sustain it through the dry summer months ahead. These dams are dangerously low. Day Zero will be announced about a week prior to the dams running dry.
"Day Zero" (when the taps of suburbia are switched off) has officially been pushed back to 11 May 2018 (from 12 April 2018) thanks to a significant decrease in water usage. The current restriction in place is 50 litres per person per day.
At a recent update on the water situation (18/01/2018), mayoral committee member, Xanthea Limberg, assured that the Cape Town CBD would be excluded from the 'Day Zero' water shutdown to keep the economy afloat.
Contingency Plans in Place
The City of Cape Town has indicated that the water to the City Bowl (where most hotels are situated) will not be switched off in a bid to preserve the tourism industry, a vital sector of the economy.
For the next two months, an extra 67 million litres per day will be supplemented from the near-full Palmiet-Kogelberg dam, a much-applauded collaboration between the City and the Elgin-Grabouw Valley farmers.
Additional groundwater from the Atlantis Aquifer (12 million litres per day) is expected to increase to approx. 30 million l/day by the end of the year. From June 2018, a further 120 million l/day should come online from the Cape Flats and Table Mountain Aquifers which the City undertakes to operate in a sustainable fashion.
Three temporary desalination plants will soon come online:
Strandfontein - expected 2 million l/day from March, 7 million l/day as from May 2018.
V&A Waterfront - 2 million l/day from March 2018
Monwabisi - 2 million l/day from April, 7 million l/day by May 2018
Tourist Numbers Pose No Threat
Even in peak season, international tourists account for only 1% of the population of Cape Town at any given time – an almost negligible impact on the city's water supply.
"It is important to clarify that tourists will not have a significant impact on water consumption in the Western Cape," says Russel Brueton, Chief Communications Officer at Wesgro. *
Hotels Continue to Show The Most Innovation
The hotel sector has reduced their water usage by 50% within the last three years. They have removed plugs from baths to urge guests to shower preferably, or even removed the baths proper. Taps in showers and basins have been fitted with low-flow devices. Reminders to save water are highly visible.
Hotels on Cape Town's Foreshore, which have below-sea-level basements that need to be constantly pumped back to the sea have, often at considerable cost, installed their own desalination plants to convert this 'wastewater' to drinking water quality.
Other hotel groups have invested in their own private water tankers which will keep its on-site hotel water tanks filled with water collected from non-drought areas in the Western Cape. Backup boreholes are also available.
Our sources report that they're planning for all eventualities.
Drinking water is being stockpiled
Greywater systems are in place for irrigations of gardens
Boreholes are yielding well
Filtration plants are being installed
Arranging non-potable water supplies from nearby towns
Storage tanks have been installed
Interruptions Will Not Affect Tourism Hotspots
Outlying residential areas (making up 66% of the biggest water-usage culprits) and high-use industrial areas will be the first to experience interruptions.
The water provided by Cape Town's boreholes, desalinisation plants and the Table Mountain aquifer is enough to supply the central business district and Waterfront region with water.
However, if you have booked an Airbnb apartment or hotel in the suburbs, chances are there may be no water on tap after Day Zero. Residents in these affected areas will need to collect water from specific public distribution points set up by the government.
Best Case vs Worst Case Scenario
At worst, water for showering may be restricted. But drinking water will never be a problem.
Of course, you will be encouraged to use water sparingly, keep showers very short (1 minute), avoid bathing or wasting water in any way. Towels and bedding will only be washed upon request. Water pressure may be lower than expected.
Tourist vehicles may be dirty on the outside due to the ban on washing vehicles.
But there will still be water for basic necessities. Taps and toilets in hotels will still have water. There will be no shortage of drinking water.
At best, the water situation will not impact on your overall enjoyment of the myriad activities, beaches, wining and dining and scenery that the beautiful city of Cape Town is world-famous for.
Should You Cancel Your Trip?
Absolutely not!
While people are calling it a drought, the city does not appear drought-stricken at all.
There may not have been enough rain to fill the dams, but more than enough has fallen to keep the vegetation green and the Cape Peninsula looking beautiful.
Hotels in the city will still have water and extensive plans are in place should Day Zero ever become a reality.
When you consider that Cape Town's tourists use a tiny fraction of the city's daily water allowance, cancelling your trip would harm more than help. Tourism is the lifeblood of the region and large-scale job losses and hunger would only exacerbate the catastrophe of the taps running dry.
Not Sure? Please Ask Us!
If you have any concerns about your upcoming stay in Cape Town, or you are not sure where your hotel is situated and whether it will have water or not during your stay, please speak to us.
We would, however, advise you to book accommodation within the City Bowl & Waterfront, rather than in the outlying suburbs which may bear the brunt of tightened restrictions in the months ahead.
We actively encourage you to visit Cape Town. This challenging time should not stop you from enjoying one of the world's most beautiful cities!
*Source: Tourism Update
About the author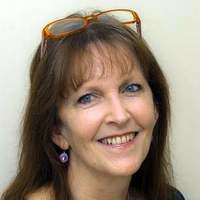 Alison
A 'word smith' or copywriter with over 25 years experience, love travelling, wildlife and conservation; fascinated by alternative energy, alternative building and alternative health. Consummate reader and traveller, both internationally and southern Africa. Have two remarkable daughters that continue to amaze and teach me daily. Consider myself privileged to live on the best continent on the planet.